Allama Iqbal 's new statue in Lahore goes viral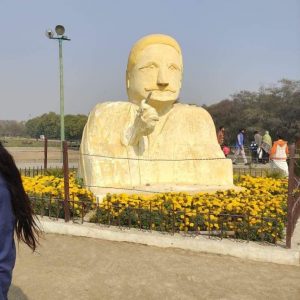 Allama Iqbal's large sculpture at a park in Lahore leaves people confused and shocked asking authorities to remove it as soon as possible as it does not resemble the national poet in any way.
The pictures went viral on social media in a span of a few hours and users have been saying that there is nothing wrong with it but it just does not look like Allama Iqbal and have requested authorities to replace it.
The pictures have gained a lot of attention and where some are utterly disappointed to see the statue some are busy in making some hilarious memes on instagram and twitter.
A local media report said that the statue was not created by any professional artist and is just a tribute to Allama Iqbal by the park's gardeners and was unveiled on the 73rd Independence Day at Lahore's Gulshan-i-Iqbal Park.
Here is what the twitterati have to say: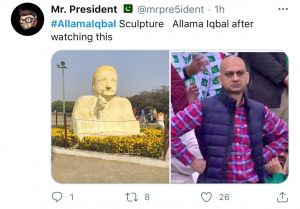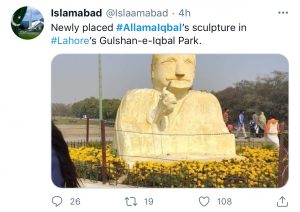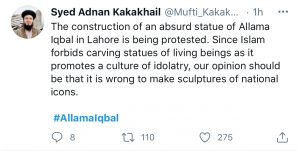 Many have posted memes of relating the statue to Majnoo bhai's painting!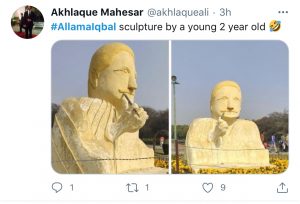 Many stated that the statue looks as if it made by a two year old kid which is why it does not look like the national poet.