Ten Famous Pakistani Songs Of 2019.
Whether it's a nice long car drive or the need to stay awake while doing math sums, or cardio time at the gym, songs play a major part in all our lives. Being Pakistani's ourselves, what makes us really proud is the fact that we've been coming up with some really amazing music in recent times. The three major film releases this Eid, namely Parey Hut love, Superstar and Heer Maan Ja produced some interesting everlasting music that's still on top of our playlists. Therefore without further ado here's our list of the top ten famous Pakistani songs ( in no particular order) of 2019:
Haye Dil Bechara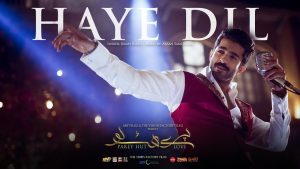 A song that has crossed over 6 million views on Youtube, Haye Dil Bechara is undoubtedly one of the best Pakistani songs of 2019. It's dance worthy beat and catchy tunes have us hooked to this song ever since it released online. Jimmy Khan has killed it with his melodious vocals and kudos to Nigah Jee for the on point choreography! Asim Raza you're a genius!
https://youtu.be/8g9ay6wuz34
Noori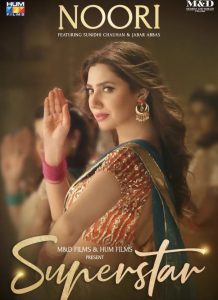 Noori from Superstar is a song that portrays Mahira Khan at her unabashed best. Sung by the dynamic Indo-Pak duo of Sunidhi Chauhan and Jabbar Abbas, Noori is the perfect amalgamation of catchy beats, great vocal skills and gorgeous visuals. Whether it's the inspiring dance moves choreographed by yet again the maestro Nigah Jee or the fact that Mahira Khan is at her career best dance and expression wise, Noori was bound to make waves across Pakistan and around the world the moment it released!
The Chhalawa Song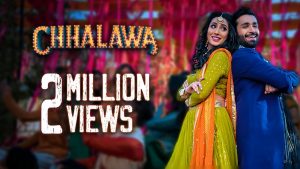 The Chhalawa song is the perfect example of how good Pakistan is at making songs that'll be massive hits and will be played again and again at various weddings. Sung by an ensemble team of Jabar Abbas, Nirmal Roy, Neha Chaudhry and Aashir Wajahat, this song has already crossed over 2 million views on Youtube. Colorful, energetic and tuneful are a few of the adjectives that we can use to round off this song. Need a fast paced song to burn those calories on the treadmill? This is the right fit for it!
Ik Pal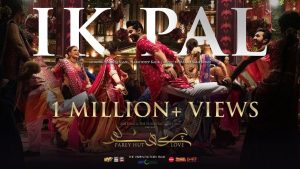 Ik Pal is without a doubt, one of the best Mehndi songs to have come out of Pakistani cinema. The standout performer of the song for us is the legendary Meera Jee. Sung by the iconic Hadiqa Kiani and Harshdeep Kaur, Ik Pal is a visual treat couteosy the artistic maestro Asim Raza! The song has already crossed over 1.5 million views on Youtube and has been on almost everyone's playlists ever since it released! We would never get tired of this song! A legitimate masterpiece.
https://youtu.be/RccpEkRwXYo
Chan Mahi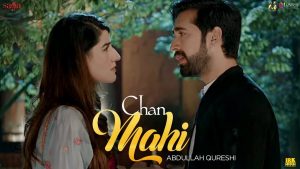 Chan Mahi from Heer Maan Ja is a romantic song that hits straight where it hurts the most, the heart. Featuring Ali Rehman Khan and Hareem Farooq, this delicately sung romantic melody by Abdullah Qureshi is vocally one of the best songs of the year. Having crossed over 1 million views on Youtube, one wouldn't want to miss out on this gem!
Ek Aur Ek Teen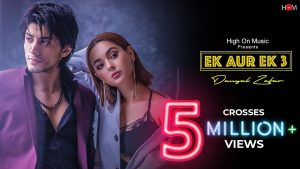 Ek Aur Ek Teen, Danyal Zafar's debut single is a cracker of a song. The song starring the ravishing Hania Aamir alongside Danyal Zafar is modern music at its best. Ek Aur Ek Teen has everything ranging from the guitar, the grooving R&B effect and qawwali through the blending of table and dholak. The song has already crossed 5 million views on Youtube and became one of the fastest songs to crossed 1 million views, under 24 hours. A complete winner and does justice to the creativity of young Danyal Zafar. A must listen for all pop and rock lovers out there.
Ghalat Fehmi

Ghalat Fehmi from the movie Superstar is 'brilliant' in every sense of the word. Sung by one of Pakistan's biggest pop sensations Asim Azhar and newcomer Zenab Fatimah Sultan, Ghalat Fehmi is a beautifully sung emotional track. Massive credit goes to the man of the hour ' Azaan Sami Khan' for composing this modernized version of a qawwali. Haven't heard it yet? What are you waiting for! The song's trending in Pakistan and across the border on Youtube!
Manwa Re Acapella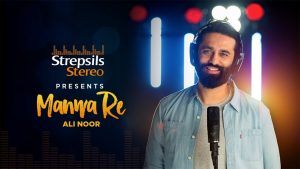 We remember loving ' Manwa Re' when it became a huge hit in the late 90's,  this time again Ali Noor has impressed us with an upbeat version of the song. Without the use of any musical instruments whatsoever, Ali has perfectly given his vocals and beatboxing skills to this song. The song has been released for Strepsils Stereo season 2 and has already crossed 1.7 million views on Youtube! Nostalgia at its finest!
Badlaan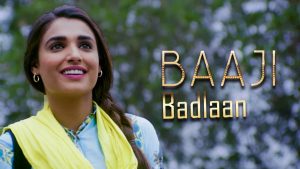 Badlaan from the film Baaji is definitely a treat to the ears. Sung by the melodious Zebunnisa Bangash and Saad Sultan, Badlaan is all about beauty, soulfulness and melody. The track's soft beat and Zeb's voice will definitely take all the listeners into a peaceful state of mind.
In Dinon
In Dinon from the film Superstar is a sweet soulful romantic melody that reminds us of all the good times in life. Sung by the sub-continent's biggest musical Superstar, Atif Aslam, this song has a tune that you simply can't stop listening to. Having crossed over 1 million views on Youtube, this beauty of a song was bound to be one of the most famous Pakistani songs of 2019.
Being Pakistani's, what makes us really proud is that we've got so much talent in the music department that it's unimaginable. This year has been great for Pakistani music. Some great singles and cinematic music came to the forefront, strengthening Pakistan's music industry's position.
Did we miss out on any of your favourites?  Please feel free to let us know in the comments below.