Gwadar stadium hosts its first cricket match with celebrities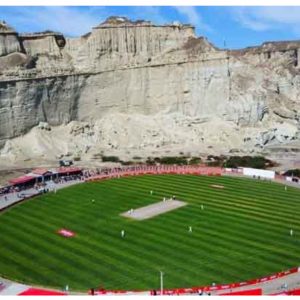 Gwadar stadium in Balochistan hosts its first cricket match today and since it has been built people just cant take their eyes off from how beautiful it looks. The picturesque stadium is built between the  majestic mountains in Gwadar, the lush green grass of the stadium and the clear blue sky makes the cricket ground and its surrounding a picture of beauty.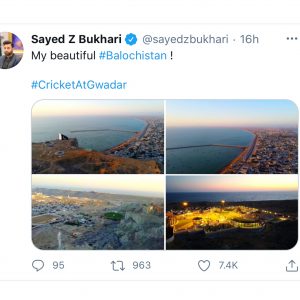 Cricket buffs from all around the globe are mesmerised to see the beauty of the stadium as it opens today for its first match between two teams the Showbiz Sharks and the Gwadar Dolphins.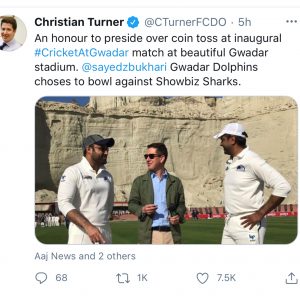 The Showbiz Sharks is being led by PCB CEO Waseem Khan and will include Fakhr-e-Alam, Faysal Qureishi, Ali Zafar, Saleem Sheikh, Aijaz Aslam, Shezad Roy, Sami Khan, Kamran Jeelani, Salman Saeed, Ali Safina and Noman Habib.
The Dolphins, on the other hand, are being led by Special Assistant to the Prime Minister on Overseas Pakistanis Zulfi Bukhari and features local players and Ali Zaidi and the GOC Gwadar.
Before starting the match prayers were held for Pakistani mountaineer Ali Sadpara and the other two foreign climbers who went missing first and then declared dead yesterday on their adventurous expedition to K2.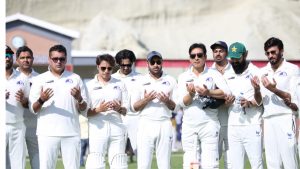 Social media is flooded with pictures regarding how beautiful the stadium looks, making everyone to visit the stadium!