Cavit Çetin Güner, Famed Turkish Actor, Visits Pakistan Today!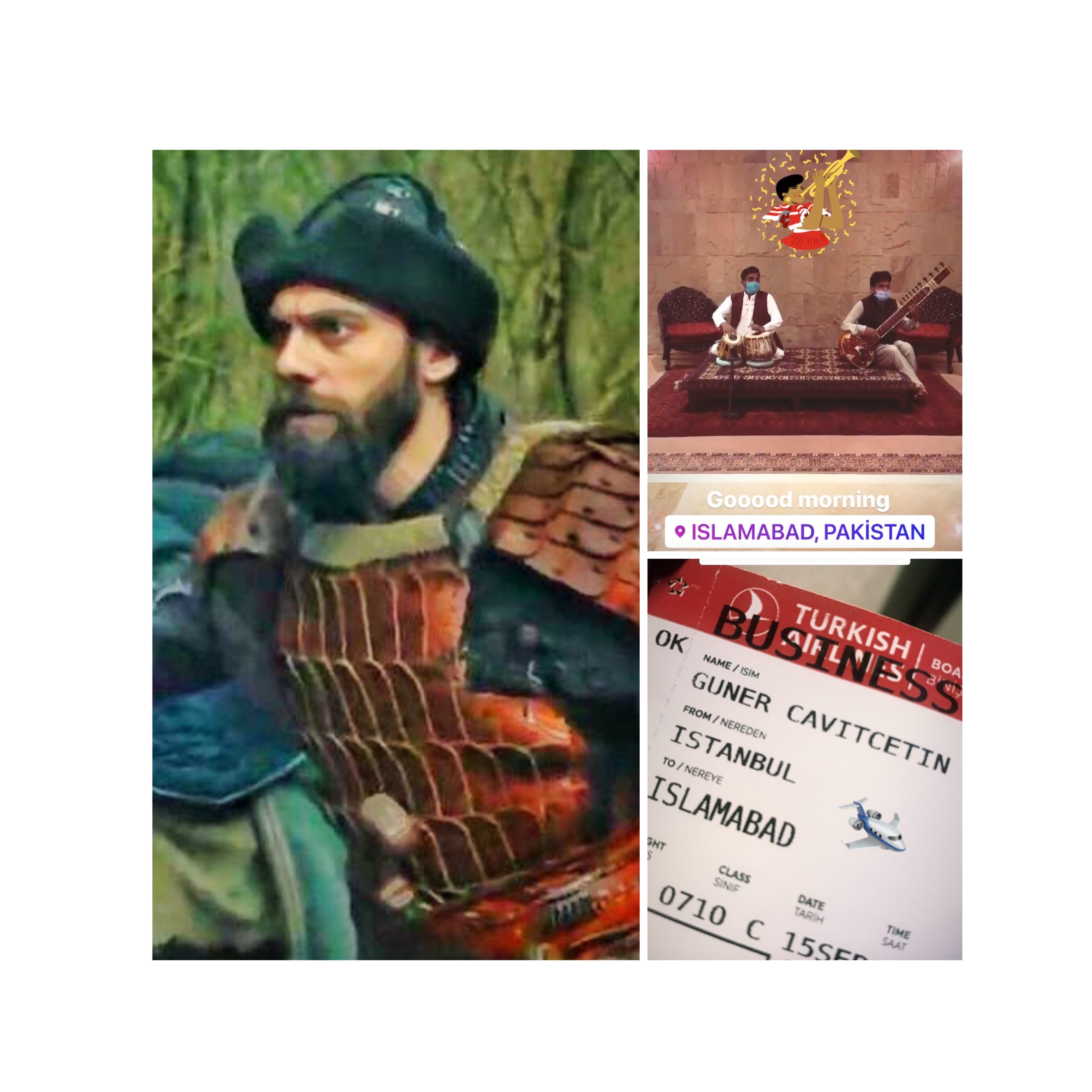 Turkish actor Cavit Çetin Güner of Dirilis: Ertugrul revealed on his official instagram account that he is visiting Pakistan today (15th of September,2020)
https://instagram.com/stories/cavitcetinguner/2398870200113375491?utm_source=ig_story_item_share&igshid=1njtuso7n17re
Cavit posted  a picture of his boarding pass on his official instagram account. The flight details showed that the actor is coming to Islamabad today.
Just In: He just posed on his Instagram stories that he has reached Islamabad and is being welcomed by a classical music event.
https://instagram.com/stories/cavitcetinguner/2399235625435023700?utm_source=ig_story_item_share&igshid=1vtbjtniytzx
Recently Turkish actors have been in the spotlight for gaining immense fame and popularity with their drama Ertugrul after being aired on PTV.
PTV gave  the opportunity to many who were looking forward to watch the series with Urdu dubbing making it an easy access to all.
Earlier Esra Bilgic has also been made the btand ambassador of mobile network Jazz and will be seen in some more projects soon.
Ertugrul's lead star Engin Altan Duzyatan also attended a charity event virtually for Make-A-Wish foundation.
Nations welcomes the Turkish actor Cavit, with great joy and happiness and we hope for many more actors to visit Pakistan soon.
We hope that he enjoys his tour to Pakistan and takes back some great memories from our country.
Click here to read more:
Feroze Khan Initiates 'Protect Her Now' Following Fatima Case!