Pakistani actress Nausheen Shah recently expressed her disapproval of Pakistanis obsessing over the notion of marriage, especially when it comes to women, as if it was the single most important thing to achieve in life.
The 'Pani Jaisa Piyar' actress took to Instagram, to share "If you are not married your mother will remind you everyday. Shaadi kerlo Shaadi kerlo nhi kerne shadi bhai maaf kerdo Jaan choro!"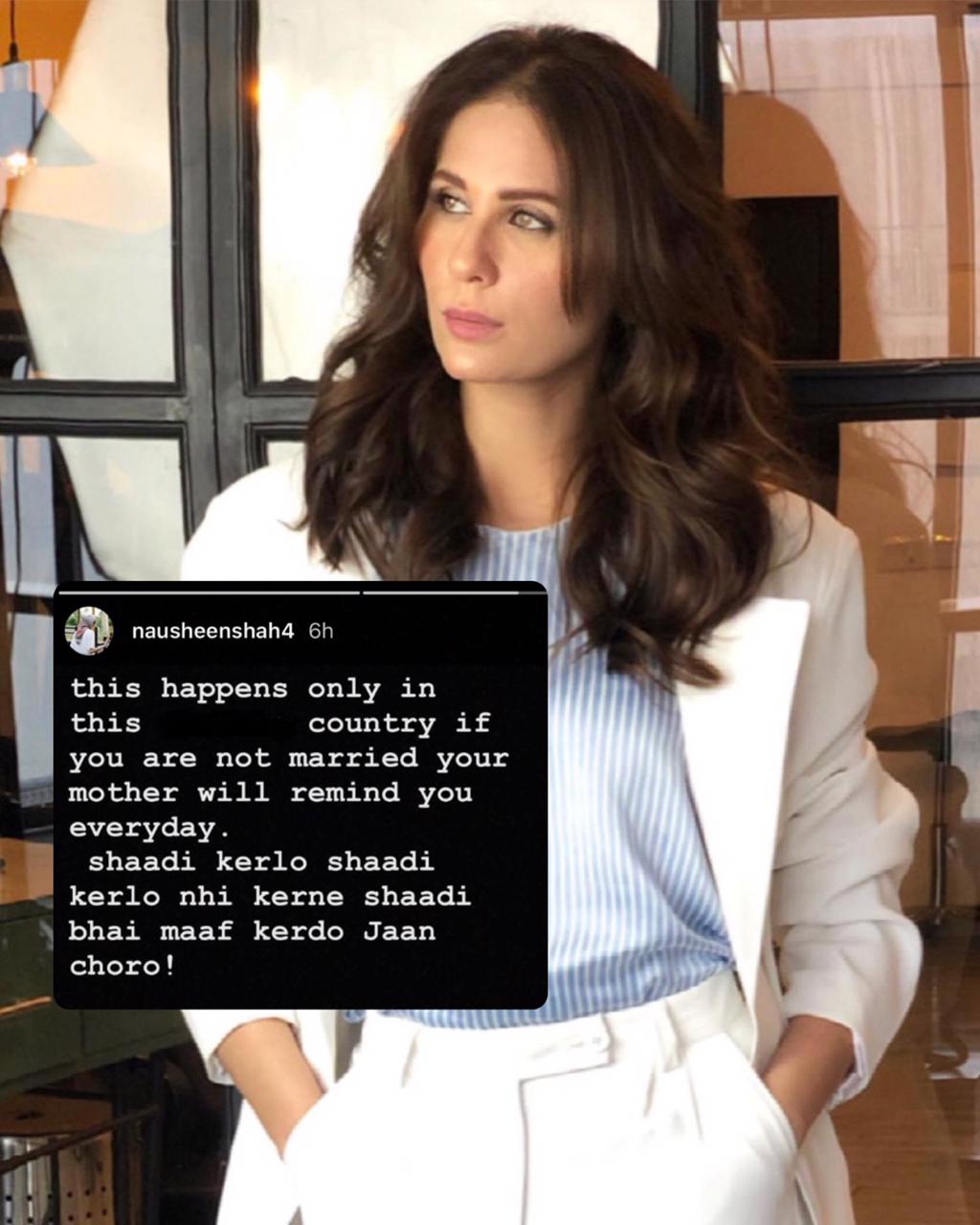 It is no news that certain concepts such as marriage or having children are given undue importance and weight age in Pakistani culture and society, especially when it comes to women. Often to the extent that all other aspects of a woman's life such as mental health, career and overall life aspirations are all ignored when pitted against this one thing. This has an adverse and negative impact on a large percentage of women, who are either being pressurized into one of the two things, or are being looked upon with condescension for not being married or if married, then for not having children.
Prior to this, many other female celebrities such as Mehwish Hayat have also encouraged their followers to take things in their own pace and not let society dictate a certain age for when and how they need to live their life! On her 33rd birthday, the star posted a note for her followers:
"Let's not let society dictate the way we want to lead our life. It is possible for a girl in her early 30's to be totally happy without being married and with children. It'll happen when it will and not to some prescribed timetable."
View this post on Instagram
Likewise, many other women, celebrities and non-celebrities have spoken on the need for women to live life on their own terms but unfortunately it still seems like a long way for some people to understand and absorb this simple and basic reality of life!