The internet has been rather creative since the Coronavirus lockdown limited us in our households. From the funniest of memes to interactive live sessions, many people are trying hard to entertain. The hashtag #loveinthetimeofcorona has also been trending giving us all sorts of feels.
In our opinion the only person you should be loving right now is YOURSELF!😂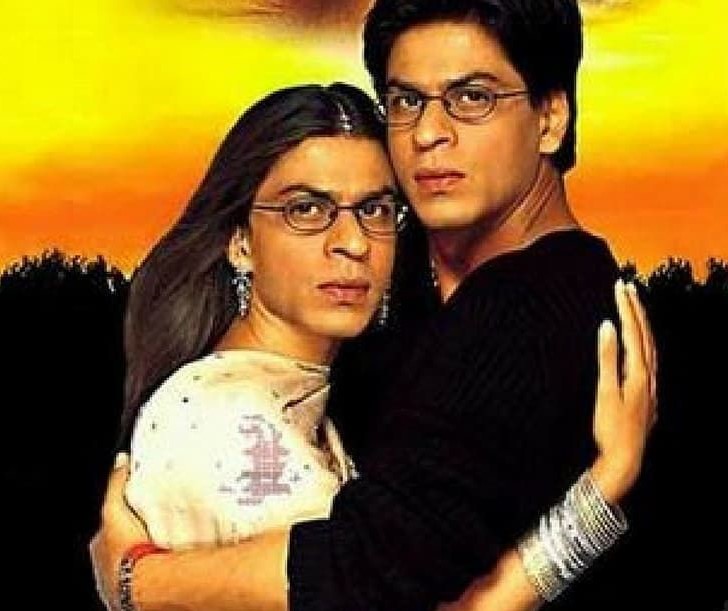 Jokes Apart, here are some of our favorite memes and tweets!
We're Not Crying, You Are!
Due to coronavirus precaution, Bob Shellard isn't allowed to visit his wife in her Connecticut nursing home. So he stood outside her window and held up a sign that said "I've loved you 67 years and still do. Happy Anniversary." https://t.co/RzItYKgjPy pic.twitter.com/AIGD5BzFvW

— NBC New York (@NBCNewYork) March 19, 2020

Get Those Tissues Ready!
All the feels… I love my job! @TheEllenShow pic.twitter.com/228yaXVx43

— Allison S. (@allie211) March 26, 2020

Awwwwwwww!
Some good news you wake up to. God bless these guys!#LoveInTheTimeOfCorona pic.twitter.com/8gNj4kRScL

— Meenakshi Upadhyay (@meenakshitweets) March 21, 2020
Heart Warming
https://www.instagram.com/p/B-RxobFDQo5/?igshid=q92j2vg0anu6
Some Funny Ones
https://www.instagram.com/p/B9rAojRpfUq/
No Wonder Quarantine Rhymes With Valentine! *Sigh*




Punjabis Know It All!
Be my Kaur'antine, I'll be your Social DistanSingh

— Namak-shamak bae (@SardarManpreet5) March 26, 2020

Swweeeeeeeeeeet!
https://twitter.com/WrongN1K/status/1238906524556242944?s=20
Who Knew Trucks Were Our Very Own Simpsons
The trucks were trying to tell us since forever. pic.twitter.com/J0PtpSVw6g

— Parikshit Tank (@pariktank) March 20, 2020

Loooool!
She stared at him;
He coughed
And that was the end!#LoveInTheTimeOfCorona #Haiku

— Ahmad Rajwana (@ahmadrajwana) March 21, 2020

Desperate Times, Desperate Measures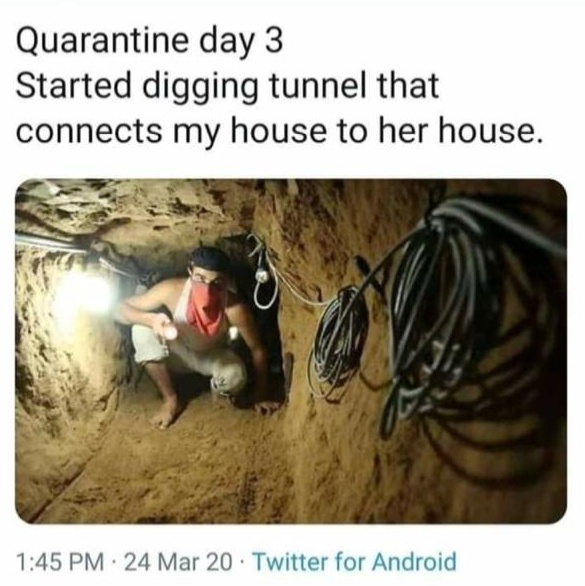 No Flying Carpets, Only Hand Sanitizers!
Do you want to be my Aladdin? #LoveInTheTimeOfCorona pic.twitter.com/lqXeJWor61

— Sarah Belmir (@SarahBelmir) March 26, 2020

The Audacity!
My boyfriend told me if we get put under lockdown it's okay because we can just secretly meet up at the grocery store #loveinthetimeofcorona

— juulia (@julia_vannn) March 21, 2020

Bingo!
Can't wait for the next holiday to use Coronavirus as a legitimate excuse to tell my family why I'm single.

— Hannah Berner (@beingbernz) March 14, 2020
With all the uncertainity and chaos that surrounds us during these testing times. We really love how people's efforts through various mediums be it a simple meme or tweet is something that is lightening up people's moods around the world and needs to appreciated. #loveinthetimeofcorona being one of the trending hashtags helped us fix are moods, hope it helped yours too!
Click here for our last quarantine feature!