Mohsin Naveed Ranjha has soared to be the choice of the new age bride who knows that the ace designer can strike the right balance between modern artistry and old world charm.
In a one on one with the designer himself (a zoom meeting to be exact) , he tells us what went behind the curation of the new store. "Our Lahore studio opened its doors to the customers 3 years ago with limited designs that catered to a relatively smaller target audience. The brands growth and the addition of designs and categories made it essential to dedicate a larger more personalized bridal studio."
"The process of building the new bridal section has been deeply personal, I personally looked into every detail and made sure there is a personal touch to it. Moreover, Abubakar and I owe everything we are today to our Mother, who is rightfully our only boss! Hence we decided to name our new bridal studio after her name; Munnaza Mahal.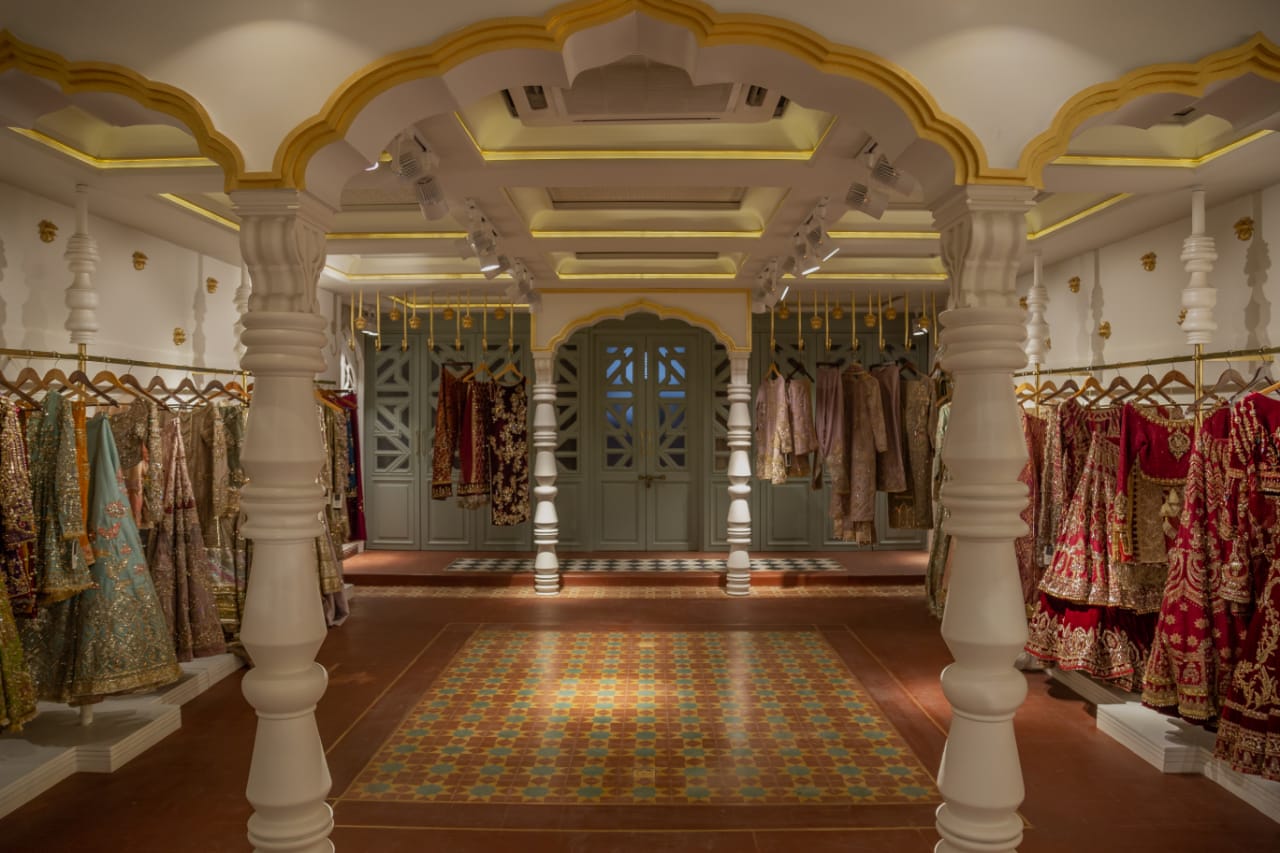 The interiors of the store are very vintage-what's the inspiration behind it and who was the architect you helped you achieve your dream studio look?
The inspiration for my new bridal section was taken largely from my love for vintage things and Mughal art and architecture much like the brand itself. It was a joint effort where I was involved in each nitty gritty detail. The inspiration also rooted largely from my paternal and maternal grandparent's beautifully built houses, decorated in stark contrasts of colors- each nook and corner dripping in the essence of nostalgia.

Omar Sohail and Faria Raza of Zen Spaces did the magic and brought life to a vision I had imagined since a long time. It was easy and interesting to work with them because they understood and absorbed my demands and requirements and had me involved in the process throughout.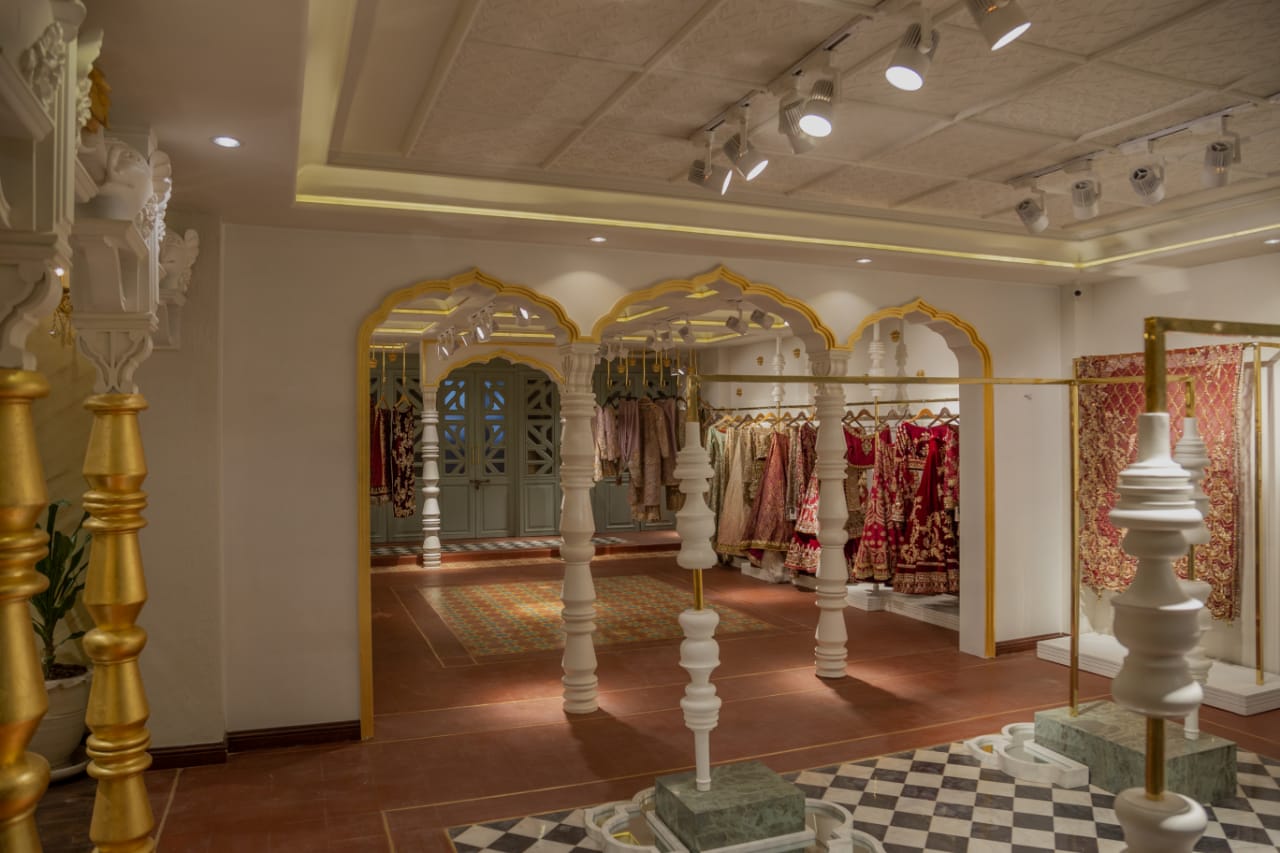 Tell us about your favorite corner in the studio
My favorite corner of the studio has to be the Munnaza Mahal section that is a homage to our mother. It looks into our complete heritage bridal range and consists of dainty little details that make it look luxurious but homely at the same time.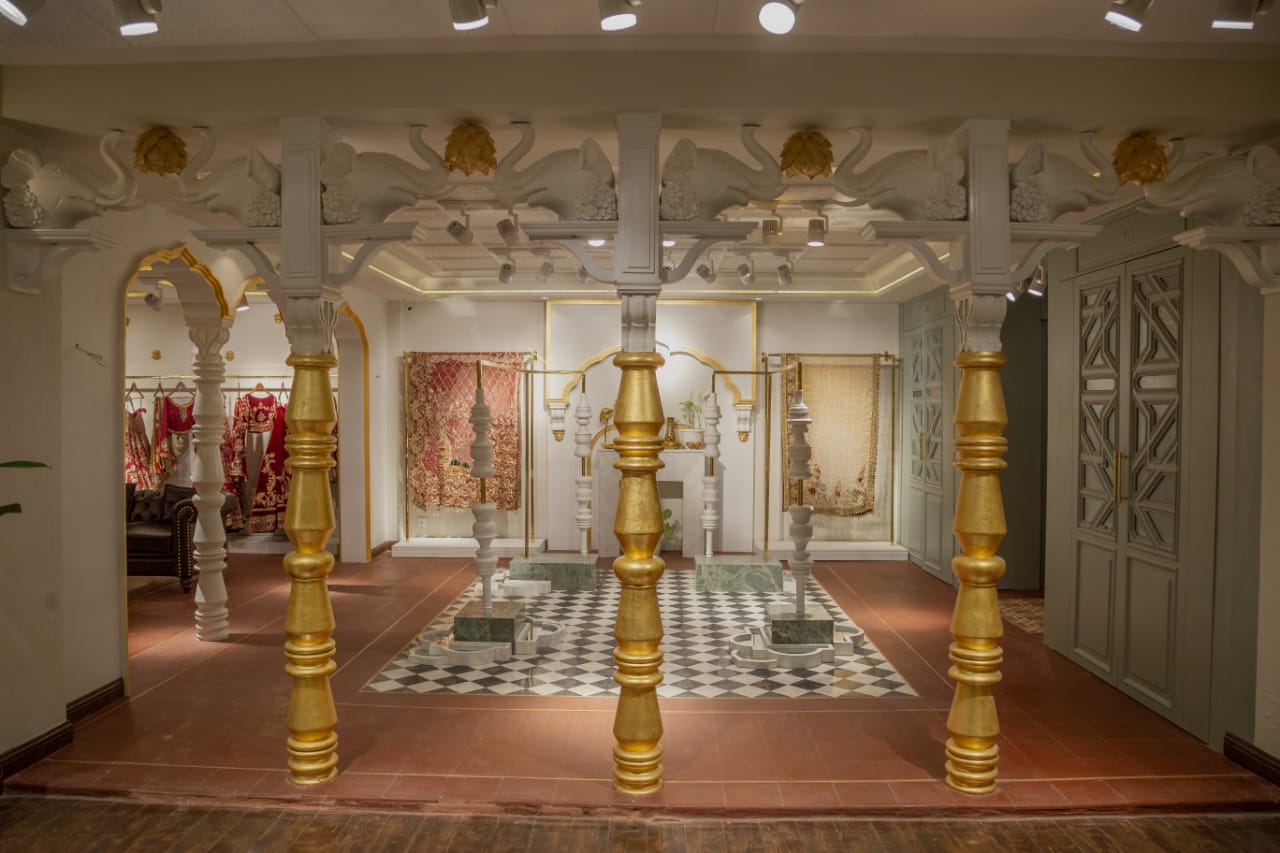 What story is the MNR brand narrating?
It all begins with my obsession for Mughal art and architecture. Growing up in a big fat Punjabi family, we had our values and reservations towards our traditions. The colors and embellishments that surround a Punjabi family are all signs of festivity and happiness which translate in our brand as well. Almost 6 years ago, I started my own label and have not looked back ever since then.

Did the Gujranwala ka larka have a firm belief that this could happen?
I have a strong faith in my parents prayers. My family has been my rock and biggest support throughout this journey. Moreover, I have always been a firm believer of working hard towards what you aspire as nothing can stop you from getting to where you aim to be.

Where does the inspiration come from? What sparks creativity?
Inspiration could come from something as random as a tune I hear on the radio, Punjabi folklore, Persian and Sub-continental art and architecture and the people I meet- these are some of my sources of finding inspiration for my work. I like being involved in each of piece personally and I think that is what sets me apart from other designers. My drive and passion for what I produce is still as fiery as it was 6 years ago.

You are a designer chosen by many celebrities, is it a combination of your humble nature and beautiful clothes? How does it feel to dress celebrities for prestigious events? Who have you loved dressing up-name your three favorites.
It feels out of the world when someone you've always looked up to decides and chooses to wear one of your designs. I absolutely love dressing everyone in my own style, purely eastern and traditional reflecting true MNR essence.
I believe manners maketh man! The way you speak to someone, the respect you have for them comes back to you 10 folds. I don't like blowing my own trumpet but I take pride in understanding that fame and fortune don't give you a pass to treat someone horribly, be it a celebrity or someone else.
Celebrities that I love dressing up more than anyone else are Maya Ali, Atif Aslam and Saba Qamar.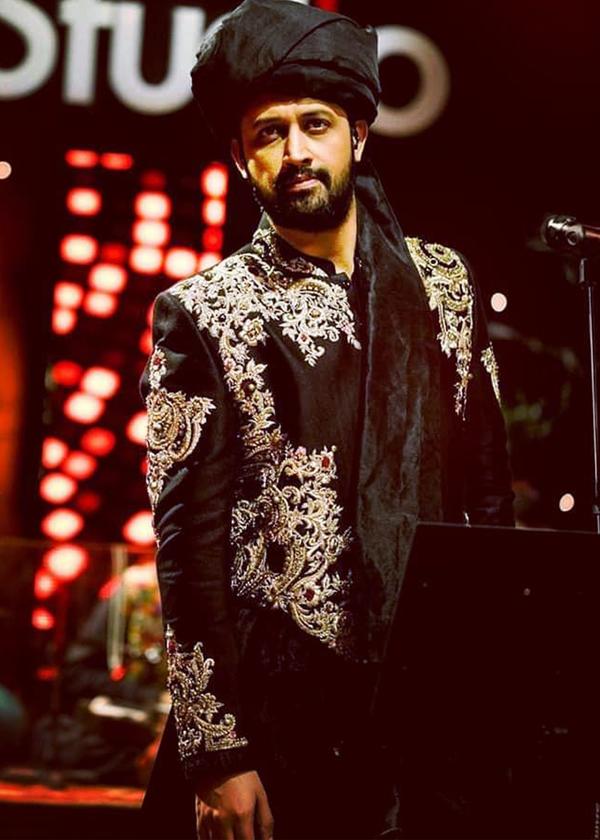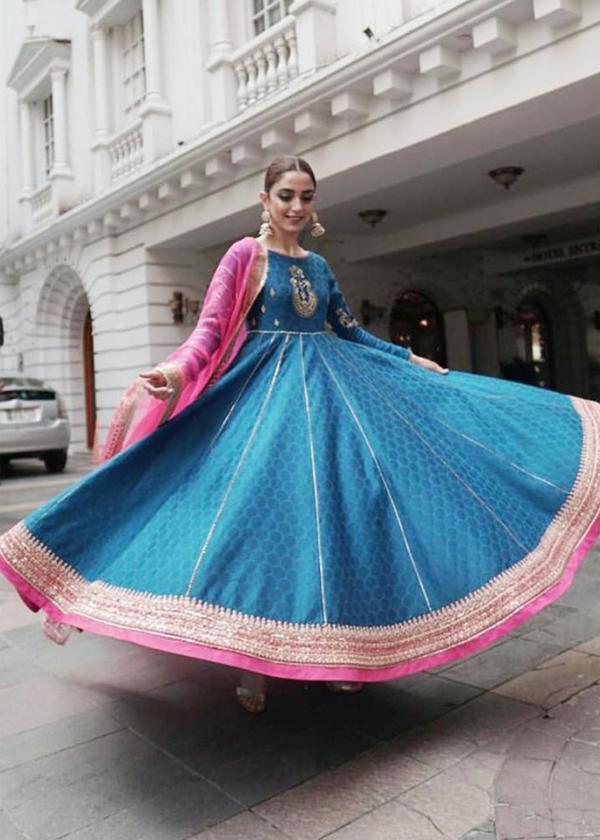 Ranveer Singh is a big name in the Bollywood industry who wore your designs for a cover of an Indian Magazine, how did that happen and how was the experience?
Working with Ranveer was a dream come true. From presenting the sketches to getting the garments made and delivered, Abubakar and I worked hands on with utmost dedication.

The experience was exceptional. The stark difference between how a huge star could be so laid back, humble and punctual inspired us in many ways. 
It bothers me seeing how everyone on our side of the border has a inflated ego but someone with such a global reach can be so humble. I think one should learn and understand that where ever and what ever one does should be done with honesty and dedication and one should never lose their self in the process.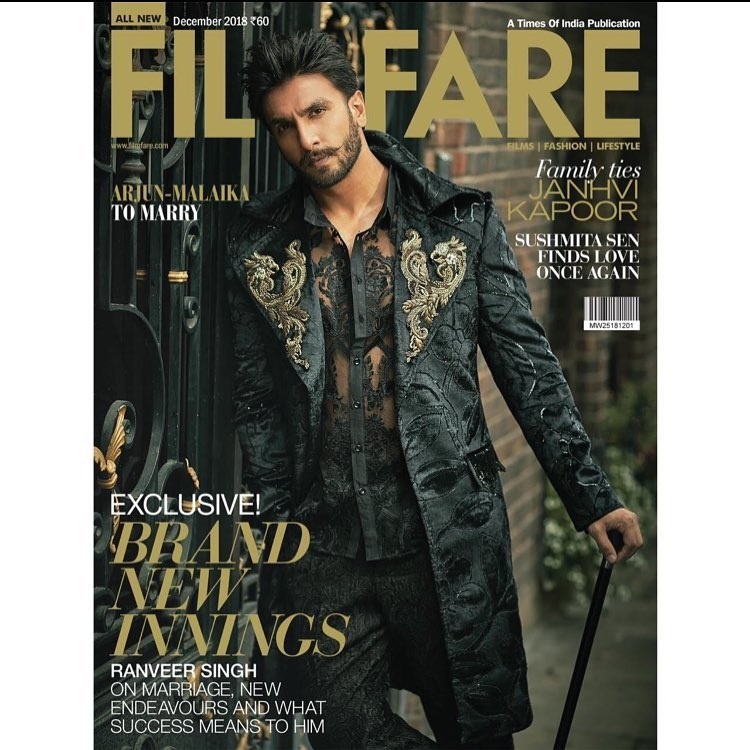 Who is the ideal Mohsin Naveed Ranja wearer?
The Ideal Mohsin Naveed Ranjha patron is a class apart. They're set to look and feel like royalty in our traditional designs and like staying true to their roots, eventually exuding the grace and grandeur of Mughal royalty.
You mention your family a lot, how does it feel to work with your brother?
Abubakar, my younger brother is an integral part of the business. I am a firm believer of the fact that a business is not one man's show. Each team member at Mohsin Naveed Ranjha is more than an employee, they're part of the family that is responsible for all that goes behind us as a business.
I am more on the forefront, client servicing, PR, marketing and styling are things I focus on, Abubakar on the other hand is responsible for keeping everything streamlined, from developing designs, meeting deadlines, dealing with orders and other ordeals are his responsibility. We are used to working as a team of two so we both are pretty much  jack of all trades.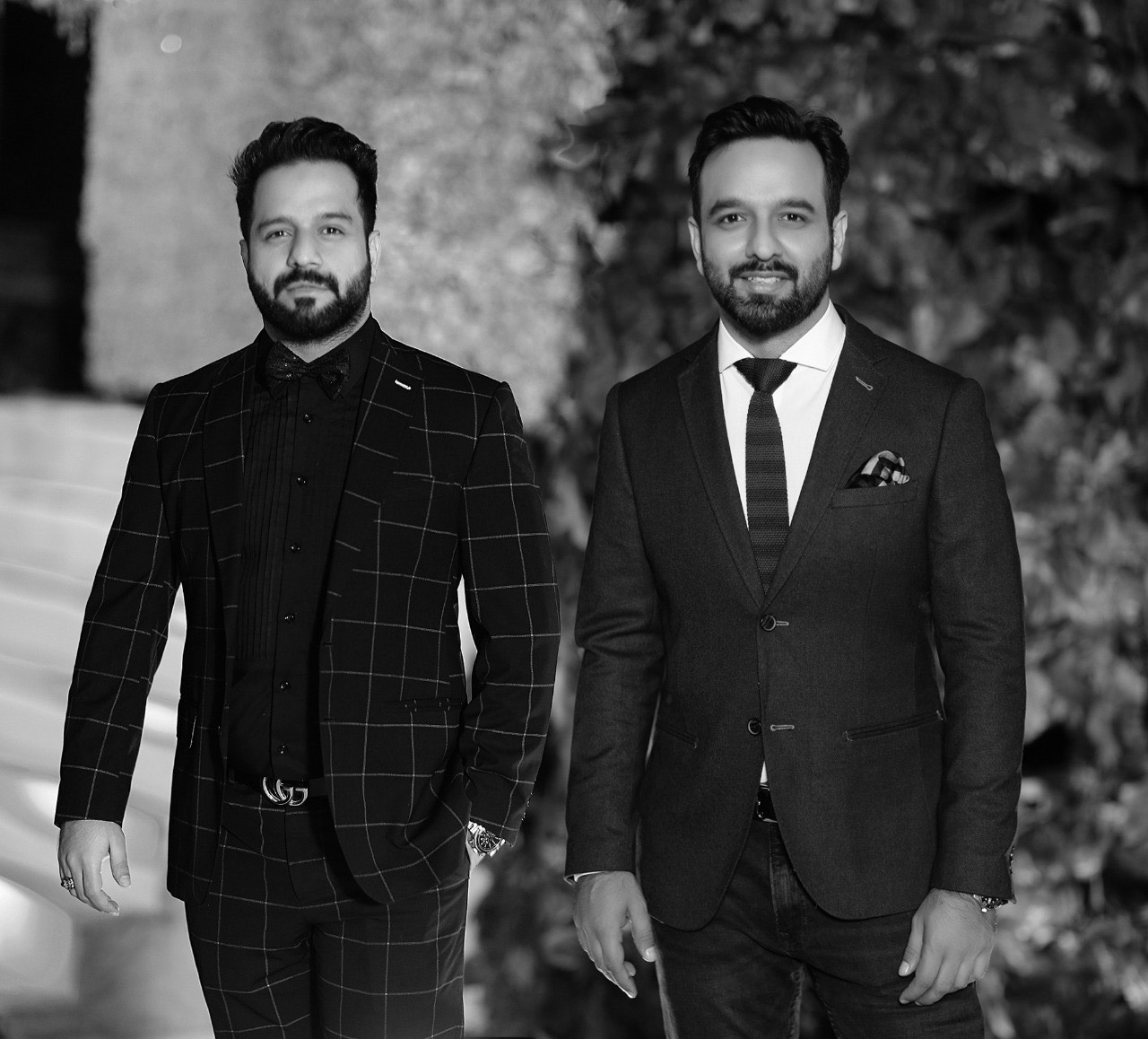 What's next for Mohsin Naveed Ranjha as a brand?
We aim on working harder and like everyone else are set to bigger goals than the past. We aim on working hard and being consistent with what we do best and are constantly on the look out to inculcate and incorporate modern techniques of production and marketing. In the coming years, we aim on going 100% plastic waste free, produce and procure our own fabrics and tap into other markets.
A few words of your experience with Niche Lifestyle!
Niche Lifestyle is an integral part of our success, we have so far done two of our biggest and best shoots in collaboration with them. Our most memorable shoot in Srilanka also not to forget our beautiful wedding edit at the Grand Mamdot Havelii. We have always been keen on collaborating with the lovely people at Niche and hope on keeping this bond strong.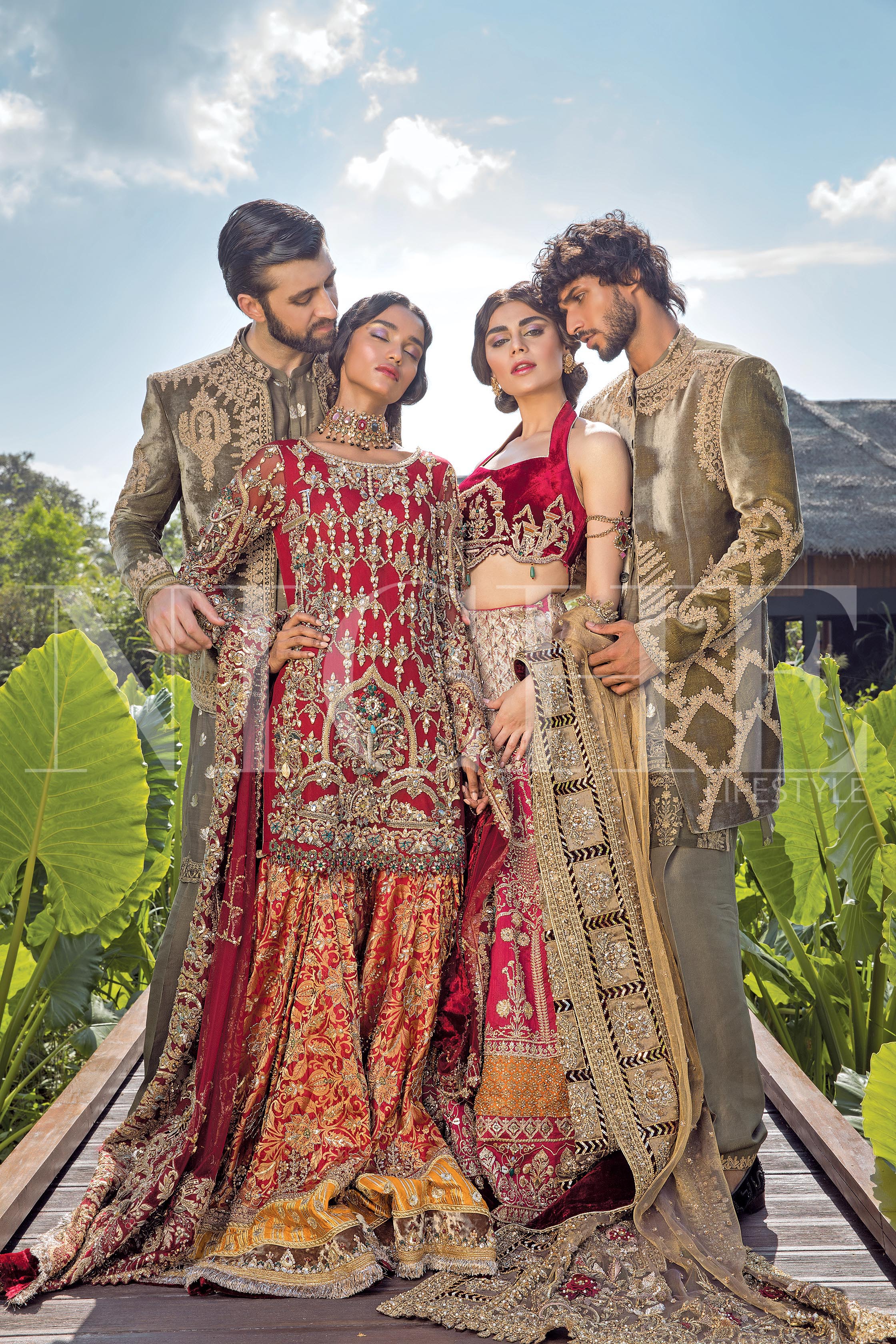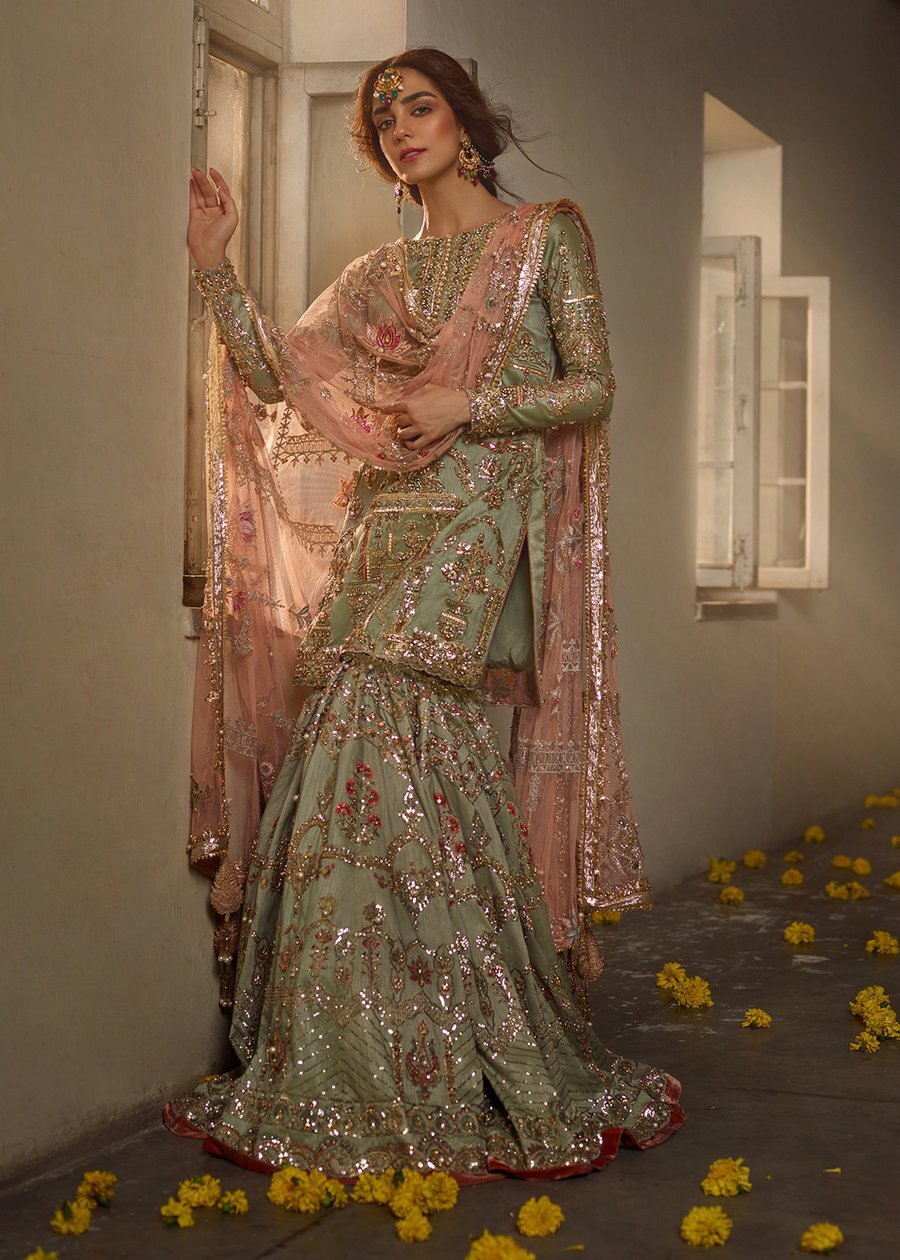 For our last feature on Mohsin Naveed Ranjha, click here