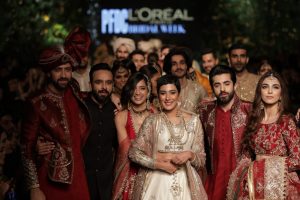 Extracting inspiration from the four gardens of Paradise "Charbagh" was a feast for sore eyes.
The collection being highly poetic had Hints of symbolic references well rooted in the clothes and the procession. Divided into 16 looks and 4 segments an ode to the 16 flower beds at the Charbagh( 4 gardens of paradise) which signify the power of love and beauty through life.
These gardens were imaginative, secret pleasure spaces with sensuous perfumes of flowers in a living Persian Carpet. They allowed the viewer to relax, feel the breeze in the cool shade of an open sided Pavilion, watch the clouds glide behind white turrets and hear the sound of sparkling water in the fountains and pools.
The collection was an embodiment of Mohsin's vision of these imaginative gardens. Featuring  intricately embellished, masterfully cut, impeccably tailored and tastefully styled ravishing ensembles depicting heavenly elements of love,serenity and royalty.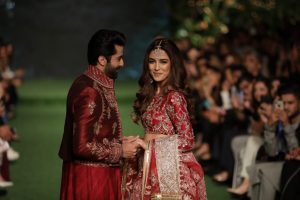 This grand wedding procession unfolded with a beautiful ivory embroidered lehnga choli and featured a guest appearance by the dynamic duo from parey hut love, the gorgeous Maya Ali and the ever so charming Sheharyar Munawar.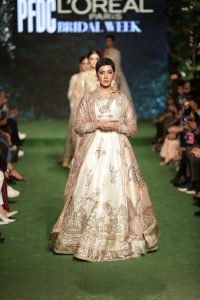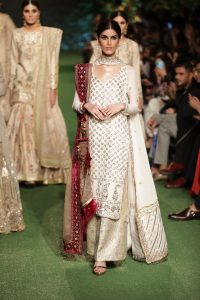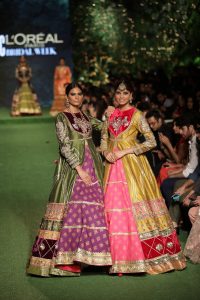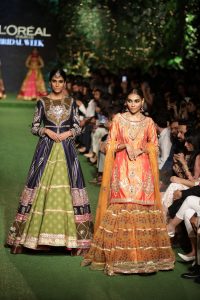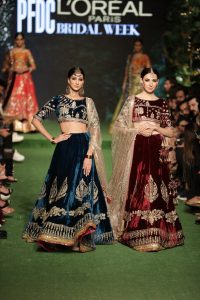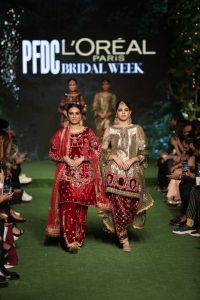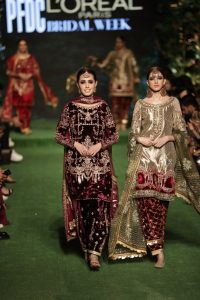 For the Womenswear the color palette transgressed from rose golds,ivories, shades of sky blue and earthy greens to bright powerful reds, cannery yellows and purples. While the menswear had tailored front open jackets and ornamented waistcoats in silk and velvet complimenting radiant toned Kurtas.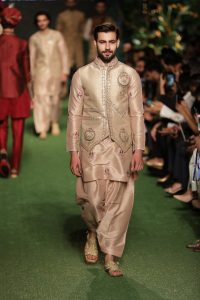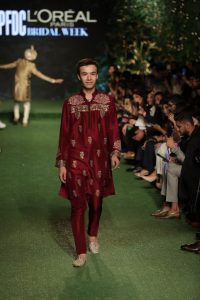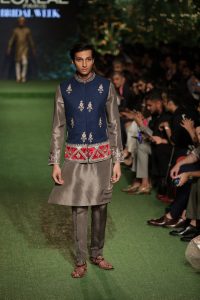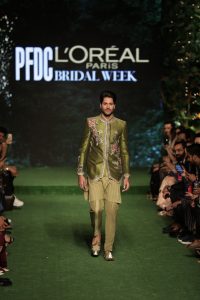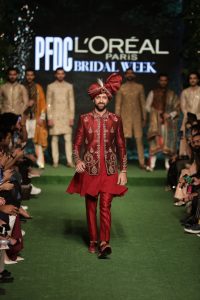 It only deemed fair that a collection as grand as this was paired with an iconic voice and whom better than the legend,Noor Jehan. The show was a celebration of all things grand.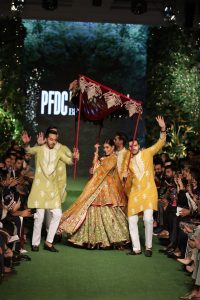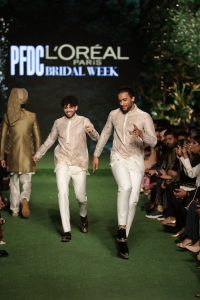 Mohsin's collection aimed to shatter and eradicate non consensual marriages, forced relationships and supported the freedom of Choice. A glimpse of Mohsin's liberating vision was evident with the opening look adorned by eman suleman and her deep cut pixie by giving a voice to the modern women.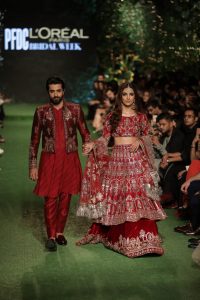 Mohsin meant to empower women around him. Equipping them with shields of grandeur, reminding them that they deserve nothing less than the gardens of paradise.
To get an insight on the rest of the shows read here