Pakistani celebrities from the entertainment industry are now raising their voice towards getting paid artist royalties for reruns of their work. Countries around the world give royalties/residuals to artists every time a show is re-run on television, a second time or more, owing to its success. However, sadly in Pakistan where many artists are already underpaid, there is no policy or law ensuring that artists be given financial credit for their work.
What exactly is a royalty/ residual?
A royalty is a financial compensation that is paid to the actors, film or TV directors, and other artists involved in making a TV show or movie in cases of reruns, DVD release, or online streaming release of the recorded production.
Royalties usually comprise of a small fraction (2-5 percent) of the original fee the actor was paid for her appearance in an episode. This percentage is paid every time an episode is run forever. In most countries, industry trade unions calculate and administer this amount, in this way ensuring that everyone receives a fair share of financial credit for the project.
View this post on Instagram
After actress Naila Jamil posted a video from her hospital bed, urging authorities and media industry to pay artists royalties for reruns on their productions, saying "If you want to help me, please speak up for this cause," many celebrities came forward to express solidarity for the cause.
Celebrities Lend their Voice to Demand Royalties 
Many celebrities took to social media to voice their opinion against not being paid royalties for the rerun of their work. Ayesha Omar demanded that "senior actors should be given royalties and financial support, if not all."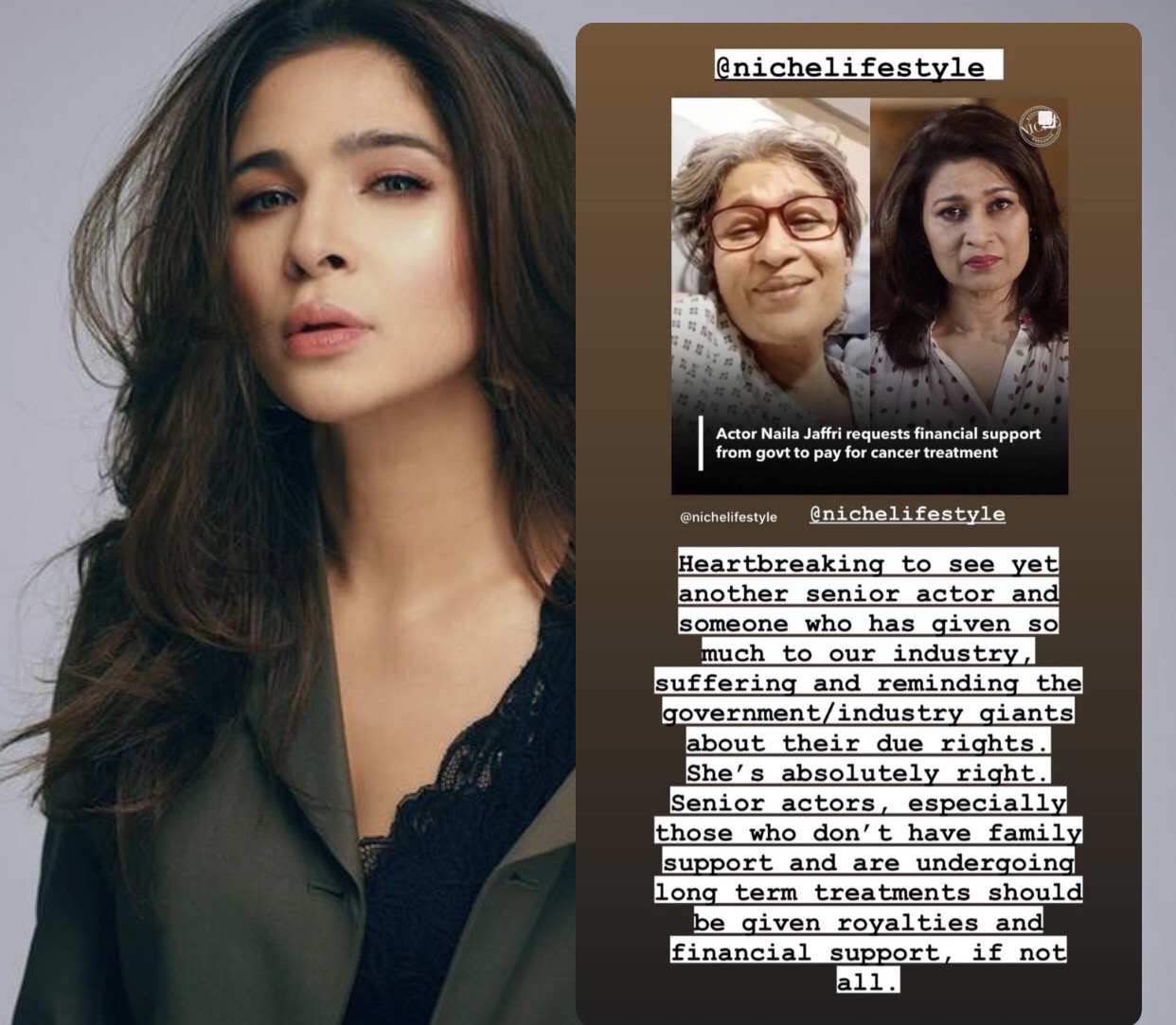 Ushana Shah did a contrast of what happens around the world as compared to Pakistan in terms of royality.
Royalties are meant to feed artists for life but in PK we are heartbreakingly forsaken. #NailaJafri shouldn't have had to publicly request for what is hers on her cancer bed. Many artists have relied on the kindness of samaritan fans once their distress was made public. 1/2

— Ushna Shah (@ushnashah) April 6, 2021
Mansha Pasha called for proper policies to give artists their due rights.
When can we expect proper policies for artists and technicians in this country so that they dont have to make a video from a hospital bed in order to ask for that which would have been guaranteed in another country? @shiblifaraz https://t.co/305RyjXvNo

— Mansha Pasha (@manshapasha) April 5, 2021
On the other hand, Yasir Hussain used his social media to amplify voices advocating for royalty payments for the usage of their work on TV channels.
View this post on Instagram
Faysal Qureshi also weighed in on the trend of paying artists royalties for their work.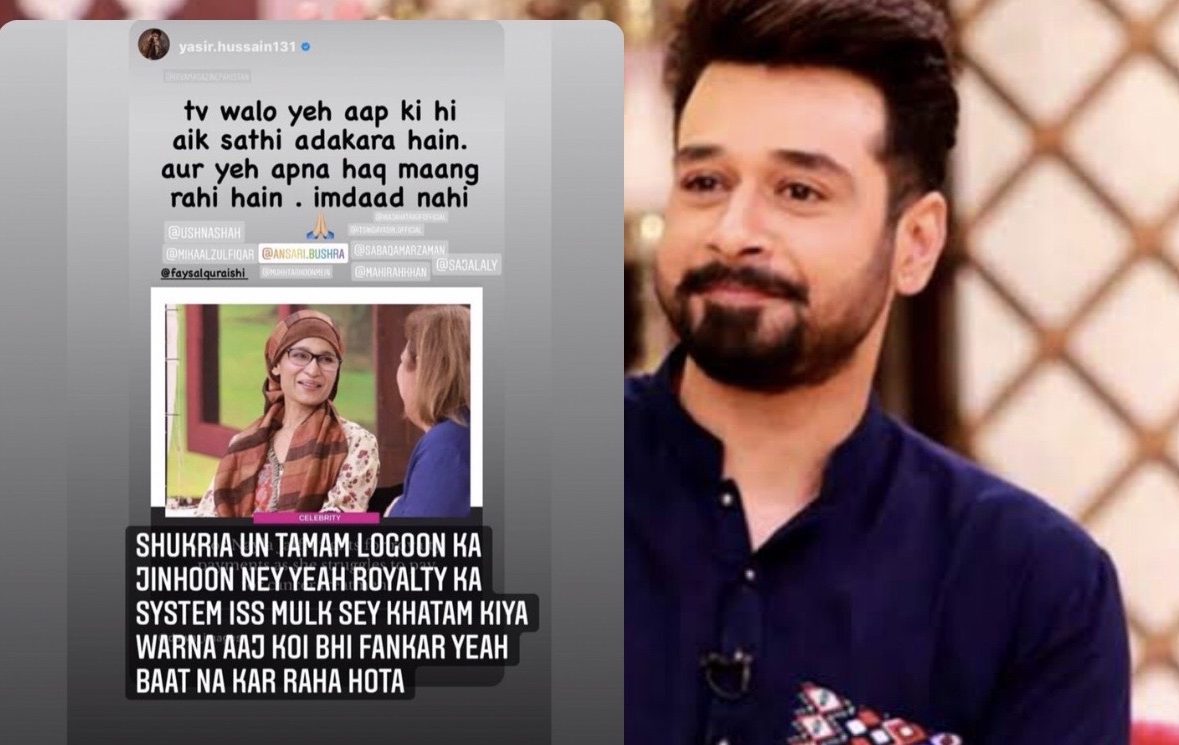 In Pakistan the need for royalty payments is something that has been talked about several times, but was never payed any real attention from the media or the public, up until now. We stand with the artists of our country in their demand for royalties to ensure fair distribution of financial credit for all, instead of a few media giants profiting alone from the hard-earned efforts of the entire team.