Iffat Omar recently shared a picture on the gram with Angeline Malik, Saba Hamid, Bushra Ansari, Ayesha Omar, Arjumand Rahim and Samina Ahmed as they celebrated Angeline's birthday together,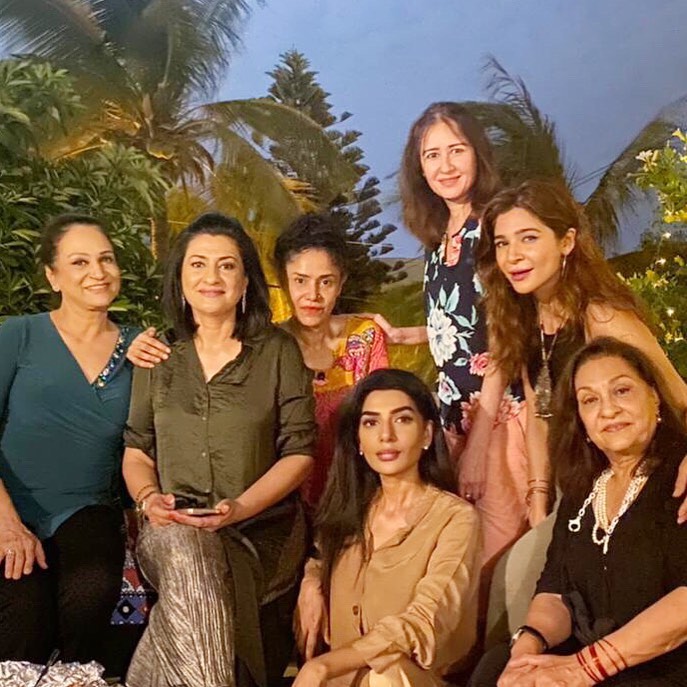 A troll commented an ageist remark under the picture "Shaitan buddyan".
Ayesha Omar quickly schooled the trolled who made the ageist remark by saying "Most humans will get 'budha' in their live. If Allah wills and they reach that age. It's a natural human process. In fact, it's a blessing to be alive and healthy in the latter part of your life. Why do people use "age" as an insult or in a derogatory way? Aren't your parents old, Mr Troll? Or your grandparents? Do you insult them for their age too?" Points to ponder. Lets try and respect all ages, genders and all orientations, not to forget other religions and cultures. You will receive what you give out.
Actress Nausheeen Shah also reiterated the same point and said "Instead of saying MashaAllah, people think getting old is an insult or some sort of crime. I mean how can you not get old?" She further added that we should lift each other up.
The never ending trolling on social media sites is a viscous cycle and we're glad that our celebrities speak up against them.