With the lockdown being further extended, all of us are wondering what else is left to do? We are on the same boat. Looking at the brighter side, this lockdown is the "later" we all needed as we saved a home decor idea on Instagram. We all do that, right? Look around, those blank white walls which are crying for a makeover, the stacked up books which are wondering if they even belong somewhere… Get started with the ideas we have mentioned below, and sip up your latte while you sit in front of your newly done wall!
Tape Paint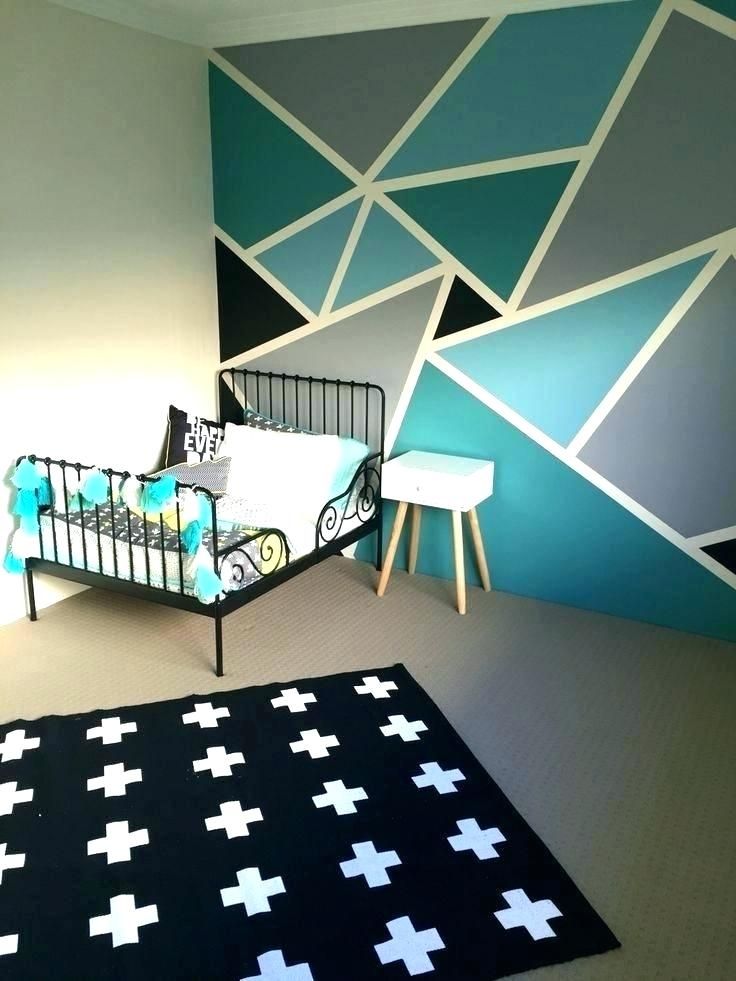 All you need for this is a wall tape, wall paints (Many paint companies are delivering) and a paint brush. That is it. You can do this in hues of pinks, blues, grays and literally any color scheme. It's super easy and doable! Let your inner artist out and you will be surprised with the hidden talent you possessed.
Travel Wall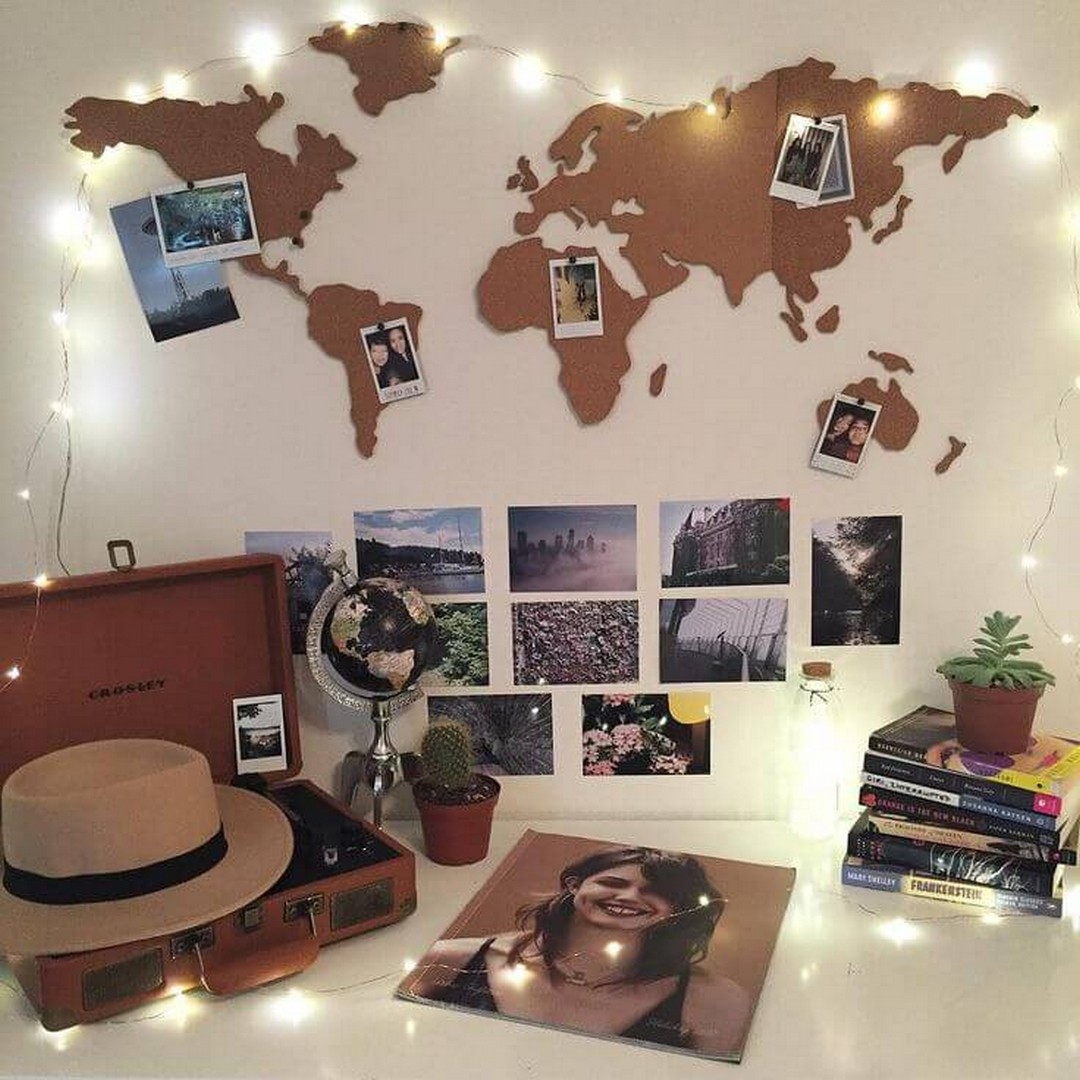 I know, we all are done with our souvenirs being placed on the fridge. This is personally my favorite idea. It's time that we make a productive use of all our printers which were limited to print boring assignments previously. Print a world map of your choice and start pinning countries you want to visit (In my case it would be the entire map) or the ones you have ticked off your bucket list. Decorate it with a pair of fairy lights, your favorite travel memories and a table for your souvenirs. Taadaa, you're done!
Reading Spot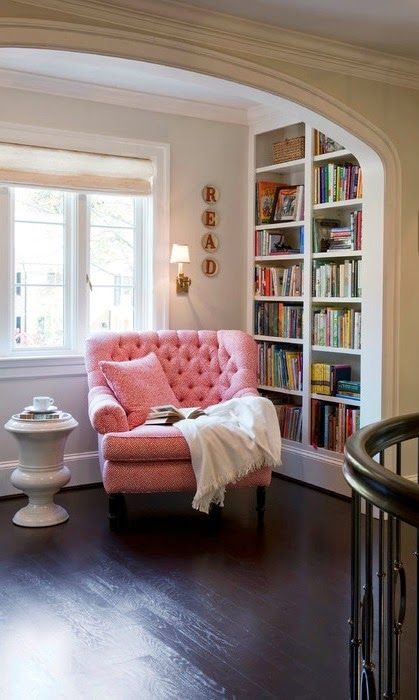 Somewhere around our house, we have a stack of books resting. Furthermore, we have an empty corner adding to the dullness. Let's use our brains and transform that empty corner into a cozy reading spot. You will need any few of the following available with us: reading lamp, floor lamp, book shelves, an ottoman, a couch or a chair! Decorate the corner with your books, fairy lights, a lamp and a chair on which you can sit, read, eat and repeat!
Floor Seating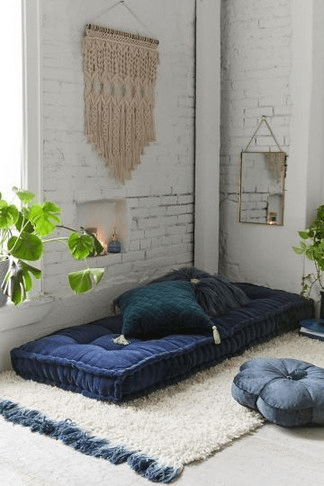 You can give your living rooms a Marrakesh and Arabic touch with incorporating these simple floor seating ideas. All you need is old cushions! You can set this corner in front of your curtains, across your beds or in front of your televisions. It's a different yet simple idea to give a cozy vibe. Sit there while sipping your green tea, reading a book or watching Erturgul. I am sure it will become your favorite corner of the house.
Coffee/ Tea station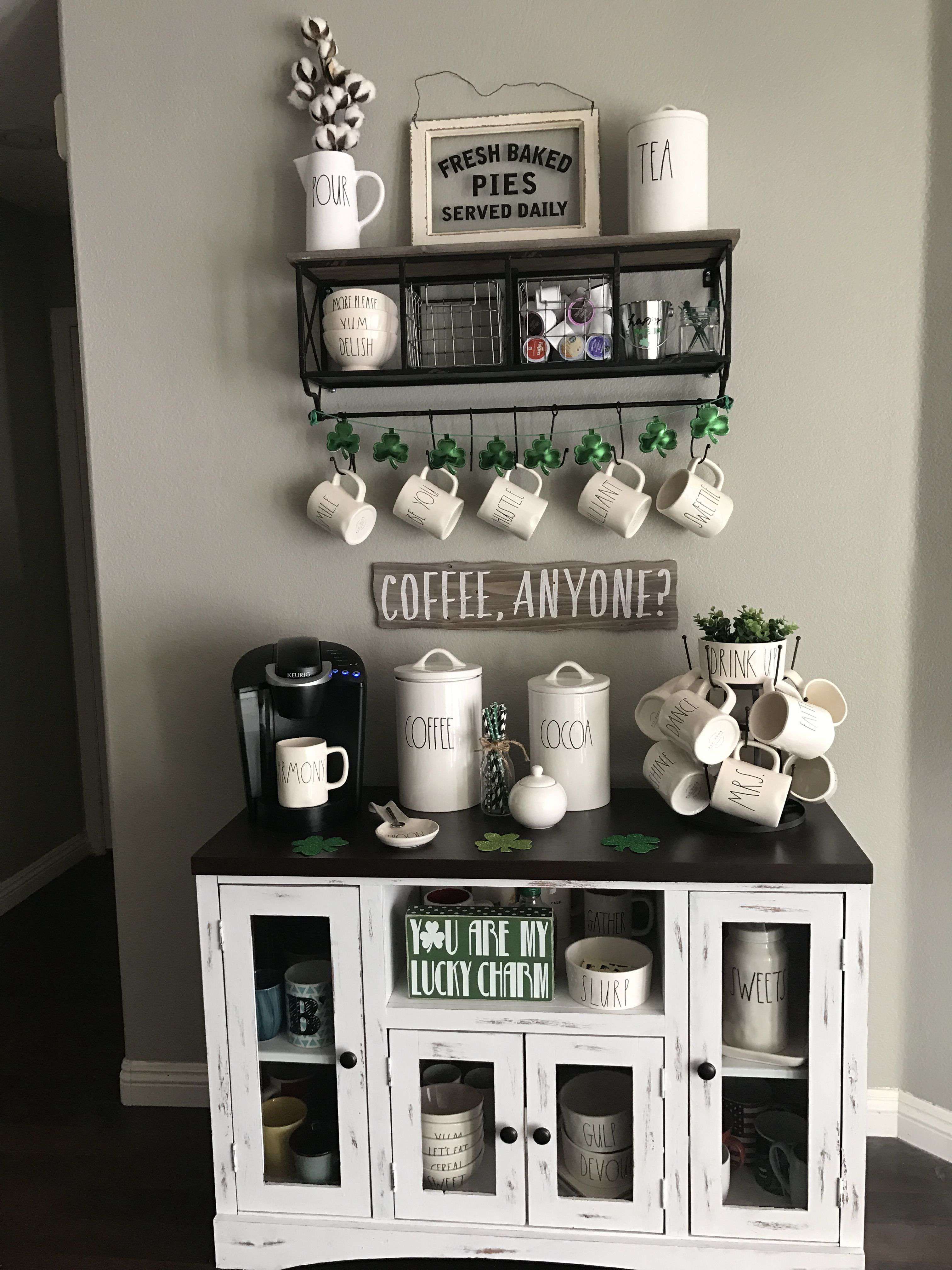 I am sure everyone working from home can relate to this. WE NEED COFFEE EVERY HOUR. This idea is super easy and interesting. All we need is an empty shelf and some aesthetic to make it look pretty! Place your coffee beans in a mason jar or place sachets of your instant coffee, a thermos with warm water/milk, your sugar/stevia pots and a supply of coffee mugs and cookies! It's okay if you want to go extra by placing some artificial plants and scented candles.. Your coffee spot is ready, take a 5 minutes break and your coffee is done! Adding to the aesthetic of your home decor as well as contributing to your comfort.
Do try these super easy and fun DIY decor ideas. Share the results and make the lockdown productive. Do not get the laziness get to your head, this is our much needed, "I'll do this when I have time". Consume it wisely!
For our last quarantine feature, click here!
By: Dua Ahsan