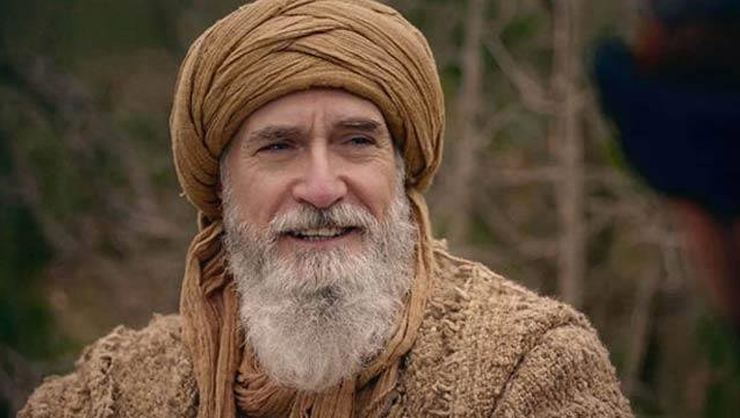 While Ertugrul is currently all over our social media feeds, we thought it would be a good idea to talk about one of the most significant and loved characters from the Turkish drama series – Ibn Arabi.
(Read more on Ertugrul here.)
Played by the American actor of Turkish and East European heritage, Osman Soykut, Ibn Arabi's character is that of a spiritual advisor who is often seen quoting in light of Islam in the series. His sayings for every event and situation in the show are so deep and intense yet relevant to the audience in one way or the other, perhaps because they enable one to look within themselves for long lost answers. Ibn Arabi's influence over the audience with his words, beautifully strung together, have gained him massive appreciation and following.
People are sharing their favourite quotes by Ibn Arabi from Ertugrul on social media and here's what they are saying:
https://twitter.com/wthjana/status/1261906798644248577
If you trust in Allah and make him your companion then all your paths will become easy and safe♥️#Ertugrul #IbnArabi

— سٹین اکاؤنٹ (@Achayaaaracha) May 16, 2020
Those who live in past, want to escape from their Duties..
Ibn Arabi#Ertugrul pic.twitter.com/PlaGQlAFRy

— Aqeel Ali (@AqeelOfficial_) May 17, 2020
"Never let oppressors plant the seeds of hatred in your hearts" Ibn Arabi#ResurrectionErtugrul pic.twitter.com/XuN0DseImE

— Resurrection Ertugrul (@TRTErtugrul_EN) May 13, 2020
The seed which is not willing to let it's shell rot, cannot bear fruits
.#ibn_Arabi #Ertugrul

— A Q U I B (@aquib_7) May 11, 2020
A slice of spirituality to help you in the times of crisis. Best of Ibn Arabi#Ertugrul #ResurrectionErtugrul pic.twitter.com/IhhT3M7mGz

— 🇦🇫 (@AfghanZ47) May 11, 2020
https://twitter.com/iamzali1/status/1259926378062938112
Whenever you feel little and weak, remember, it's not the big or strong who will win. It's God who will decide who will be victorious. – Ibn Arabi in Resurrection Ertugrul

— Ibrahim M. Mimbalawag (@atty_ib) May 13, 2020
"This world is like a school.
Each of us is tested separately and our only teacher is ALLAH"
:ibn Arabi.#Ertuğrul

— اویس نبی🍁 (@o_v_i_7) May 13, 2020
Fans also took to Twitter to show some love to their favourite character:
Every scene of this man is so favourite.♥️♥️
Ibn Arabi..♥️ #Ertugrul_Ghazi pic.twitter.com/cWeIXsnWzy

— KôMAł (@k0mlsays) May 15, 2020
https://twitter.com/mc_milan/status/1260125340002910208
https://twitter.com/ErtugrulGazi182/status/1260223833212157952
Are you also following Ertugrul? If yes, let us know what your opinion is on Ibn Arabi's character and share your favourite 'Ibn Arabi' quote from the series by leaving a comment on our Instagram page!