Like your hairstyle or your steak order; your choice of scent is a deeply personal preference that you must get right. After all, the kind of perfume you wear reflects a lot about your personality.
Not to forget, with the warm days upon us, it's time to add light florals and zesty fragrances to our wardrobe that could raise our summertime vibe and be the ultimate mood-lifters for us. Luckily, just in time as the temperatures soar, WB by Hemani has rolled out four new perfumes for men and women that brim with life and perfectly emulate the season's aromas.
Whether you are planning to hit the beach or going to a picnic with your squad, holidaying in an exotic spot, or simply want to smell powerful; these new dreamy perfumes have a story to tell. They are beyond airy perfumes on hot days and promise to be gratifying while being long-lasting.
These cozy multifaceted scents are out in stores and should be on the must-have list of all perfume enthusiasts.
Floraison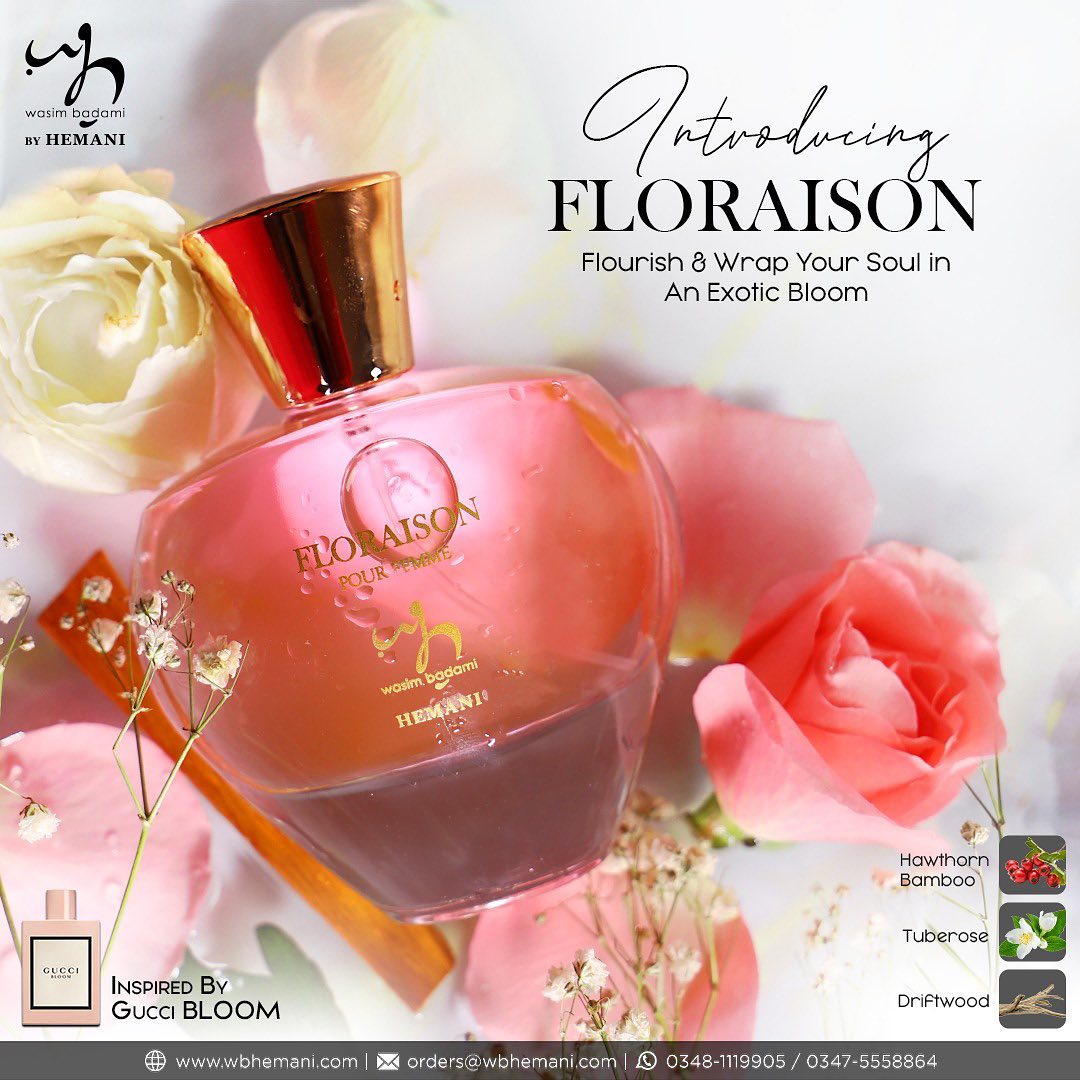 With sprightly sweet notes of Gardenia, Bamboo, and Hawthorn; Floraison is no less than a heavenly bliss in a bottle for women. Rejuvenating, fluttering, and breezy with a hint of fresh green essences, it appears to be an all-time summer scent that has a strong staying power, designed to please in its delicate veil of femininity.
The base is characteristically musky with the woody addition of Sandalwood, lending a deep richness to the scent.
Ravager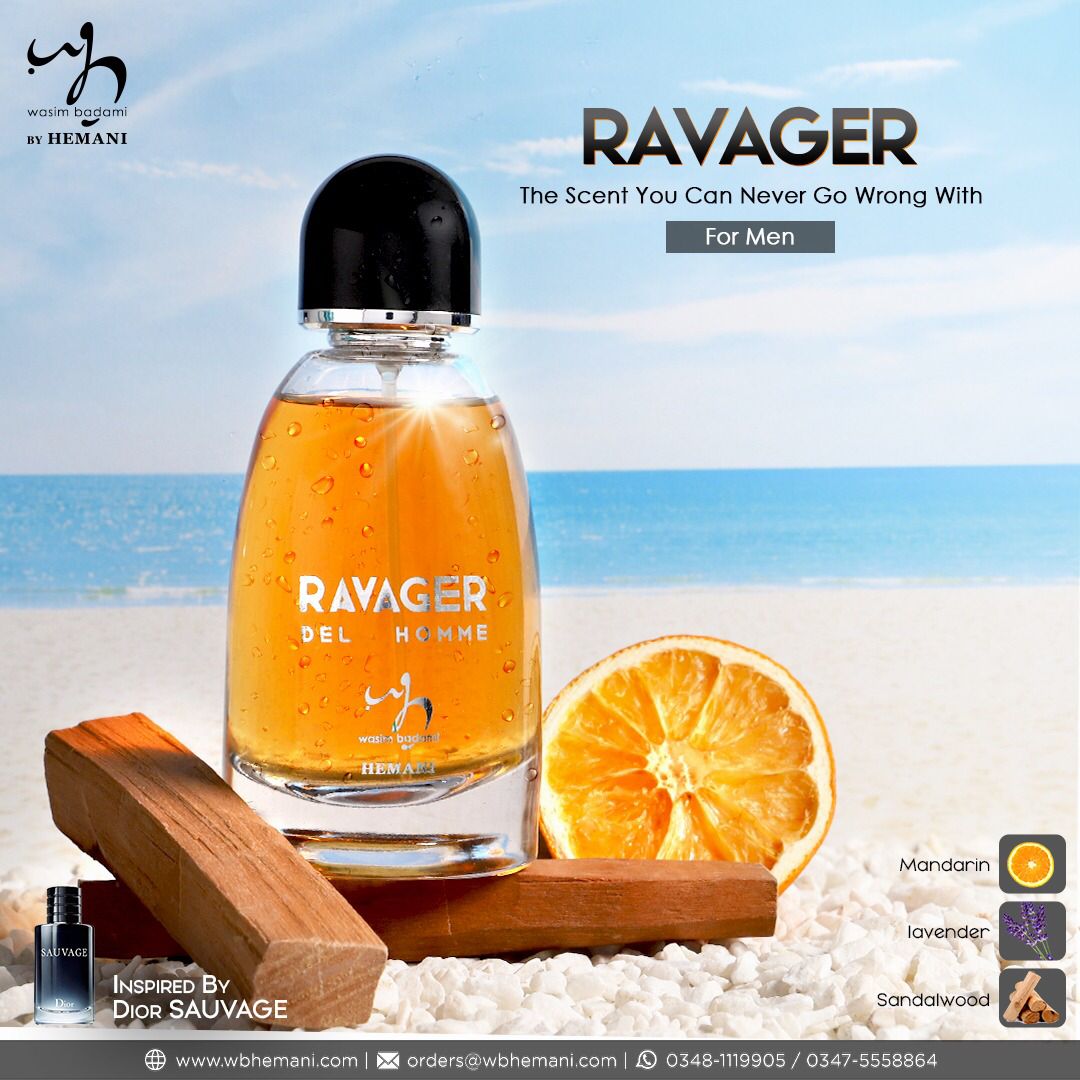 Subtle and sophisticated, Ravager appears to be a Fougere cologne for men with spicy, oriental top notes of Bergamot, Mandarin, Elemi and Pink Peppercorn. The scents sensually unravel to reveal passionate hints of Sandal, Rose, Lavender, and Nutmeg
Seeming like a luxurious gold and coppery elixir in a bottle, the fragrance is created with confident, noblemen in mind and it vows to last on the skin for hours on end.
Venturous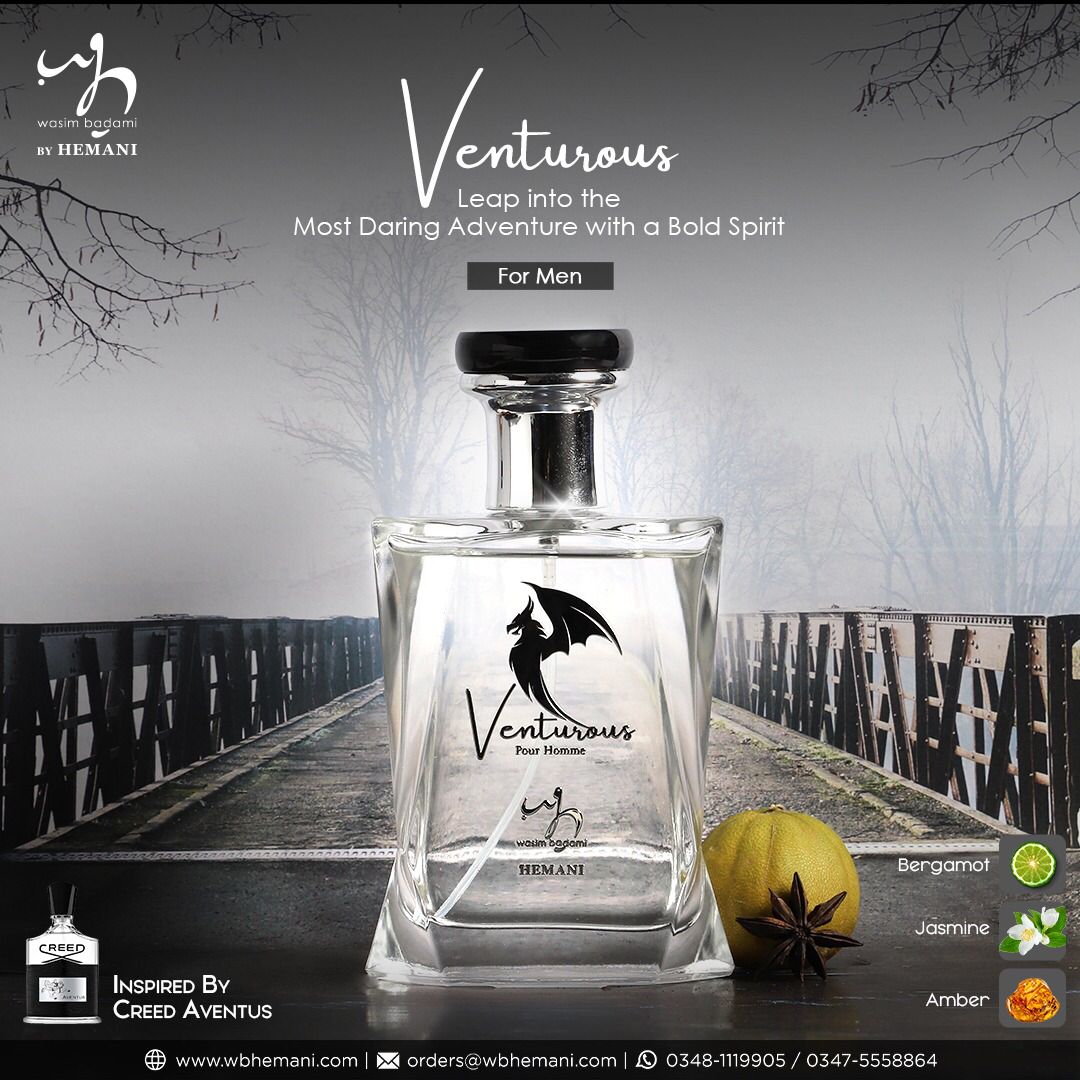 An intoxicating blend for the fearless and bold men, Venturous has an exquisite top note of Bergamot and Pink Peppercorn, complemented by the earthy scents of sweet Patchouli and Jasmine
Perfect for both day and night, the artfully crafted scent feels like a modern-day, deep, and decedent potion that reminds one of power and charm in the quintessential summer.
Arabesq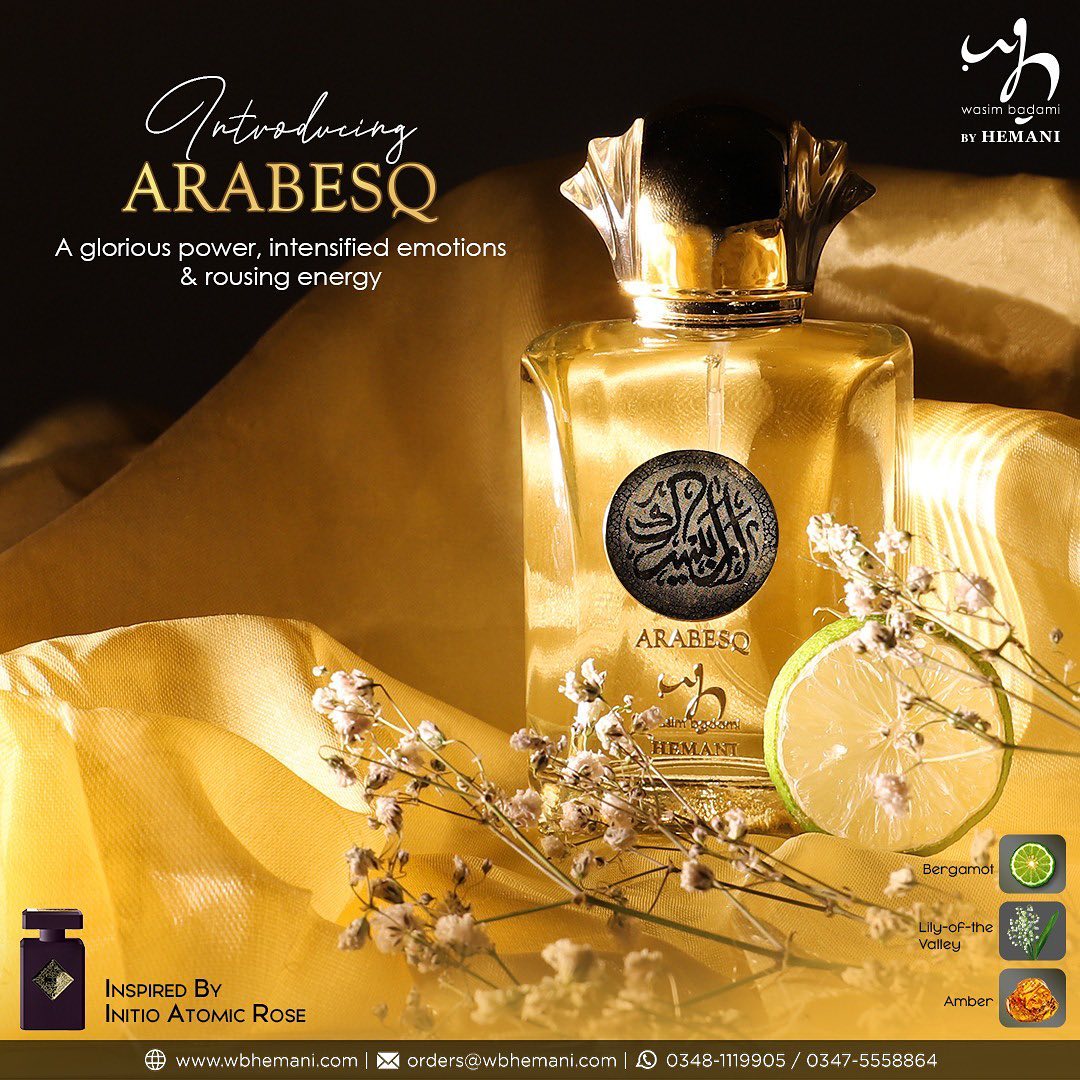 Glorious and ahead-of-the-game in its odor, Arabesq is a vanity jewel with its powdery and rose aroma. A striking blend of Pepper, Bergamot, and Yellow Mandarin, the perfume packs a dominant Lily-of-the-Valley its rosy heart.
A mélange to be loved by men and women alike, Arabesq is ideal to wear on the hottest days of the summer as it hooks to the skin via its solid staying power.
So many inspirational scents to accompany your adventures for the warm season ahead.