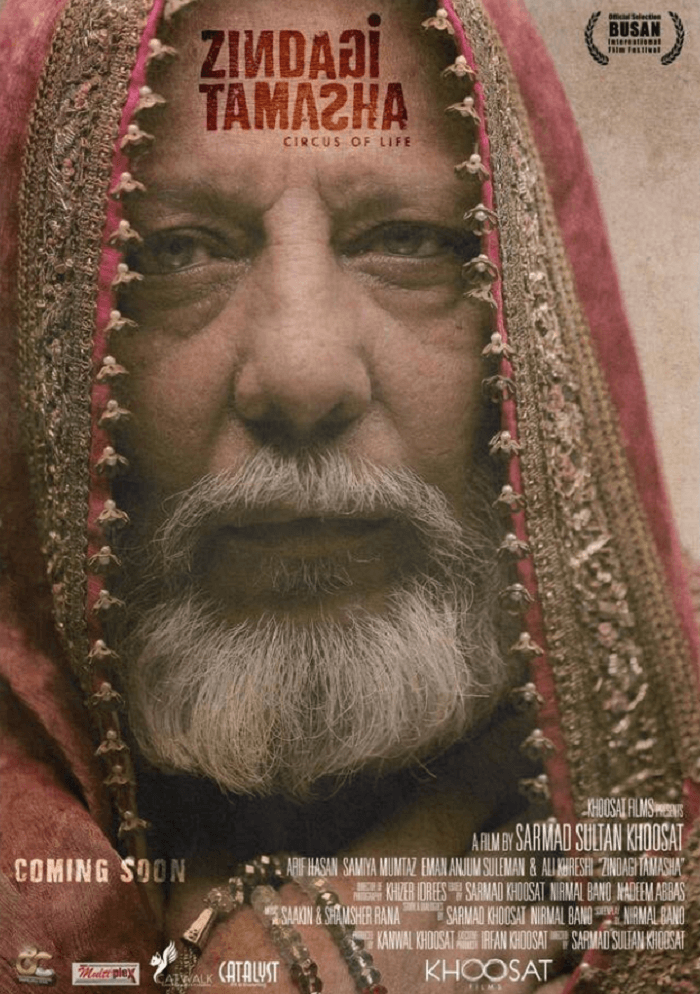 Earlier today came in the news that Samat Khoosat's film 'Zindagi Tamasha Hai' is out of the Oscars race leaving Pakistanis disappointed. Pakistan was looking forward to the short film's feature in the international Academy Awards.
Here's how Twitter is reacting to the news:
Sad this morning cause #ZindagiTamasha is out of Oscars 😔 I really hoped this time.

— Rida (@ridaalodhii) February 10, 2021
Many have started to discuss the problems surrounding the release of the film:
For @NPRGoatsandSoda — with @diaahadid — I wrote about Zindagi Tamasha: a beautiful, haunting film that broke my heart a thousand times over, and that every Pakistani deserves to see.https://t.co/eZBiSJhWof

— Zuha Siddiqui (@SiddiquiZuha) February 9, 2021
NPR: Pakistan submitted the film Zindagi Tamasha (Circus of Life) for Oscar, yet it is banned in the home country after an extremist religious group watched the trailer and became enraged at its portrayal of the cleric in the movie. https://t.co/sQt0ULsYuw

— Champ (@originalchamp) February 10, 2021
Sad that Zindagi Tamasha Hai still isn't released here. Sad also that NPR is going to NayaDaur's Rumi and others for comments who of course turned this into a discussion on military establishment – their go-to bogeyman. https://t.co/26l4UsUAqc

— Imperial Nexus Fyter✊🏽 (@cereal_twit) February 10, 2021
Zindagi Tamasha Hai is directed and co-produced by Sarmat Khoosat, along with Kanwal Khoosat and is written by Nirmal Bano. The 15 minute film features Arif Hassan, Eman Suleman, Samiya Mumtaz and Ali Kureshi and is based on the story of a man who is apparently shunned after a video of him dancing at a wedding goes viral.
Zindagi Tamasha Hai had its world premiere at the prestigious Busan International Film Festival and also became the first Pakistani feature film (fiction) to win an award at a major international film festival.
The movie was all set to release on the 24th of January last year but came under scrutiny for having objectionable content by TLP' cheif Khadim Hussain Rizvi and has since struggled to release in the country.
What are your thoughts on this? Let us know by dropping a comment on our Instagram page!