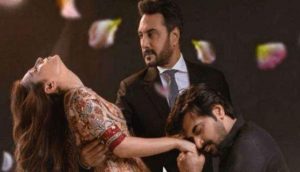 This day last year, the much hyped and popular drama serial 'Mere Paas Tum Ho' aired its last episode. The entire nation at sat down, glued to their screens in anticipation – wanting to find out the ultimate fate of poor Danish (wonderfully played by none other than Humayun Saeed).
Mere Paas Tum, written by Khalil-ul-Rehman truly made history in the Pakistani drama industry as it achieved unimaginable heights of success!
( Read more on Mere Paas Tum Ho here.)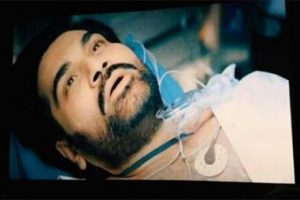 In the last episode of the drama serial, the main lead 'Danish' dies which left the audience teary-eyed and emotional giving MPTH a sad ending. Today, Pakistanis on social media are remembering Danish from MPTH and the pain he single-handedly endured as a result of an unfaithful wife and a broken heart.
Here's how people are paying tribute to him:
Today Is The 1st Death Anniversary of Our Own #DanisH.
Dil Ka Acha Tha
Muhabbat Bhi Bht Krta Tha MehwisH Sy 💔😞😅😂@iamhumayunsaeed + @KrqOfficial = 🔥 🔥 #MerePassTumHo pic.twitter.com/lrbZSoOEE5

— ZaiN Ul SaliheeN (@ZaiNulSaliheeN) January 25, 2021
Today Marks the Death Anniversary of Danish. Bechara dil ka bohat acha tha😭😂 pic.twitter.com/uXVRn8lhyo

— Shaheer Butt 🇵🇰 (@shaheerbutt_) January 25, 2021
؎ آج تم یاد بے حساب آئے😭😭
Danish's 1st Death Anniversary#MeryPassTumHo pic.twitter.com/3K30So7jcn

— Shaah Zaad (@Shaah27) January 24, 2021
Ajj Danish ki pahli death anniversary bhi hogae yaar. Seems just like yesterday He was with us 🌚

— immoizzah🇵🇰 (@Moiz__zah) January 24, 2021
Let's be honest, we do miss MPTH and all the excitement it brought to the nation. Every time a new episode would be expected to air, people would clear their schedules ahead of time just so that they could watch the latest episode and the development in the drama serial.
The OST of the drama serial was also a major hit. Sung by none other than Rahat Fateh Ali Khan, the MPTH title song was heard in malls, hospitals, shops and as well as ringing tones.
How did you like MPTH? Let us know by dropping a comment on our Instagram page!