We've seen a lot of period dramas take center stage this year, with the second season of Bridgeton, and now the new adaption of Persuasion starring Dakota Fanning and Henry Golding, but we have yet to see a desi version of such a beloved period drama! Jane Austen is beloved by everyone for her headstrong, independent women as well as well-written male leads, and Pakistani twitter has decided that its time a Pakistani version of the beloved novel "Pride and Prejudice" is created.
The novel is set in 20th century England, when the Bennet family is hoping that the rich and eligible Mr. Bingley falls in love with their eldest daughter Jane. At a party, Jane and Mr. Bingley do develop an attraction and begin falling in love, but it is the second daughter Elizabeth Bennet who at first scorns the rich and handsome Mr. Darcy because of her independent nature and scorn for his pride, but he slowly begins to fall head over heels for her.
So it was twitter user Osheen who launched this debate, and we are super excited so see which one of our favorite Pakistani actors made the cut. And according to her, no one can capture the smoldering and mysterious nature of Mr. Darcy better than Adeel Hussain, and the beloved feminist icon Elizabeth should be Sanam Saeed.
Can u guys please all cast the perfect Pakistani Pride and Prejudice, I'm so invested in this. Agree with @Fatmounh that Adeel Hussain should be Darcy and Sanam Saeed Lizzy. Mahira Khan as Jane ofc. Adnan Malik as Bingley. Dananeer as Kitty who is mostly irrelevant.

— feeeeelings only feeeeelings (@Eustacebaaaang) June 16, 2022
And you know what, we are already calling this an iconic power couple.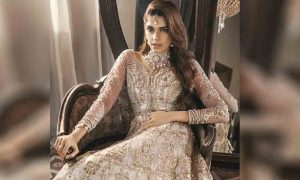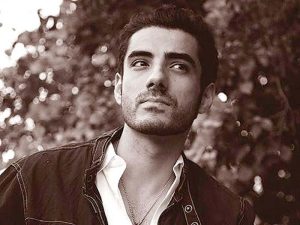 But people had other options like here someone has suggested Sajal Aly would be able to portray the sassiness and independence of Elizabeth Bennet even better
#SHE is lizzie bennet and no one else!!! i don't make the rules https://t.co/AcYbcR27HI pic.twitter.com/HaKmKOORtG

— sonzi (@sapphicsajal) June 16, 2022
And for the nemesis Lady Catherine, who is against Darcy and Elizabeth's love story since she wants him to marry her daughter Anne, Twitter users proposed that veteran actress Samina Ahmed will bring the character to life
SAMINA AHMED AS LADY CATHERINE 😭😭😭😭

— Husn Hai Suhana (@Fatmounh) June 16, 2022
As for the other characters like the other Bennet sisters Kitty, Mary and Jane, Twitter users came up with amazing options.
syra yousaf as jane, sajal ali as charlotte, ahad raza mir as wickham

— Sameen (@someaningfull) June 16, 2022
And yes everyone's dad Syed Mohammad Ahmed should play the beloved Mr Bennet
This uncle with three first names as Mr Bennet pic.twitter.com/UtxwQ8FBhJ

— feeeeelings only feeeeelings (@Eustacebaaaang) June 16, 2022
We're loving the suggestions so far so we're putting a suggestion in ourselves! We would love it if Fawad Khan as Mr. Darcy because he already blew us away with his charm and good looks in Khoobsurat!
male beauty peaked with fawad khan in khoobsurat pic.twitter.com/MsisfbQeFn

— ًny. (@sprihaxx) May 19, 2022
Can any tv channel out there listen to our prayers and manifest this dream cast in to reality!