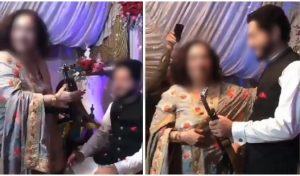 A video clip went viral on social media recently showing a mother gifting an AK47 assault rifle to her son-in-law during the wedding function and it has created quiet a controversial stir online.
In the video, the mother-in-law first caresses the groom and then hands him the lethal gift: the rifle. The groom and the mother-in-law are then seen all smiles as they pose for the camera.
To many this came as a shock because gifting a rifle as a wedding gift is not very usual. This encouraged people online to come forth with their opinions on the viral video and discuss the ideology behind such a dangerous gift!
Watch the clip below:
Kalashnikov rifle as a wedding present pic.twitter.com/BTTYng5cQL

— Adeel Ahsan (@syedadeelahsan) November 25, 2020
Here's how Twitter is reacting to the viral video:
Openly encouraged terrorism by gifting a Rifle in wedding

What better can you expect from these Madrasa Education? But, my only question is why are we forced to tolerate these menace in our progressive, moral, sensitive and Sanatan Society?

— Madhu Hindu Mazumder 🕉 (@HinduDesh_Bhakt) November 26, 2020
What kind of thinking works behind gifting assault rifle as a marriage gift….#insane.

— ANIL PAUL (@hianil001) November 26, 2020
hmmm. Mom gifting a rifle to son on wedding day. Why? is he impotent ? https://t.co/TXc5KyBF0l

— Torchlight (@Vinodhari2) November 26, 2020
Upholding the jihadi tradition. Gifting rifle soon he will be in the list to become next warrior in the journey to reach the holy jannat 😅

— Girish (@Girish9965) November 26, 2020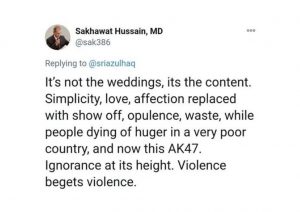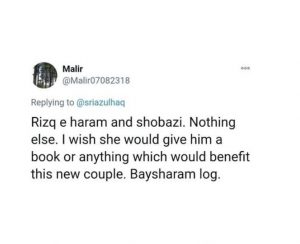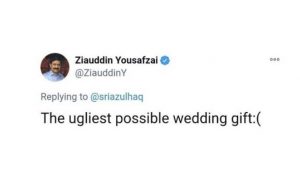 Mostly people did not agree with the choice of wedding present. However a few wondered if it was perhaps a family tradition to gift a rifle as a wedding gift. Some remained confused as they struggled to conclude the reason behind choosing a gun to gift on a wedding.
What are your thoughts on this? Do you think it is just a harmless gesture of gratitude or otherwise? Let us know by dropping a comment on our Instagram page. 
Until next time!