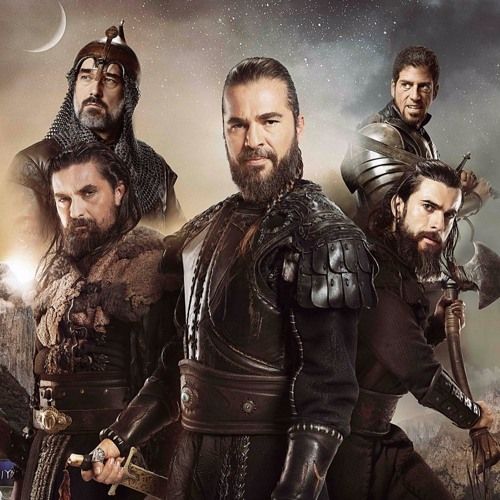 Resurrection Ertugrul was released on Netflix in 2018 and we read about it all over on Fac book. The only drawback however was that it was in Turkish Language with subtitles so it could not get the attention it deserved back then. A few days back, PTV home announced that they will be airing the season dubbed in Urdu Language from the 1st of Ramadan and the nation could not wait.
We saw the first episode and we are in awe. The sets are magnificent with a wide cast. The plot revolves around the Rise of the Ottoman Empire following the teachings of Islam in the 13th century. The dubbing is great and it seems as original as the actual.
Prime Minister Imran Khan also said that Pakistani's should watch it and all five seasons should be dubbed in Urdu. This gives us another reason to follow up the season and see what it unfolds.
He is a gem❤🇵🇰@ImranKhanPTI#imrankhanPTI#dirilisertugrul #dirilisertugrulonptv #ertuğrulghazi #ErtugrulUrduPTV pic.twitter.com/wFi8XzAU7g

— Arslan Jajja👨🏻‍💻 (Reactjs)🚀 (@Arslanjajja_) April 25, 2020
I appreciate The @PTVHomeOfficial
And @ImranKhanPTI For On Air This Amazing Show On T.v.
The Youth must watch this Show.
This Show is about" How The Empire Of Usmania" And "How they Follow The Teaching Of Islam" And become successful.#ertuğrulghazi#ErtugrulUrduPTV pic.twitter.com/7xV9MKxIAt

— Ayêshà..✨ (@AyeshaR45739064) April 25, 2020

Below is the response of people on the first episode which makes it obvious that everyone loved it.
Loved the dubbing
Enjoyed it thoroughly#ErtugrulUrduPTV pic.twitter.com/n9crh37JY7

— Sundas Shakeeb (@truepaki123) April 25, 2020
Love it. We need such dramas. Why we only focus on Saas Bahu dramas. #ErtugrulUrduPTV pic.twitter.com/GsFtNIsPSf

— Najam Usman (@NajamUsmanNajaf) April 25, 2020

Seems like we had enough of the typical Saas Bahu operas, and this is a breath of fresh air for everyone.
A best productive entertainment step of PTV. Much better than rubbish game shows of other channels.#ErtugrulUrduPTV

— TALHA IBRAHIM (@TalhaIbrahim99) April 25, 2020

Now this is what we call a crazy binge watch:
https://twitter.com/MalikIbraheem29/status/1254075994882924545?s=20
Here's a clip of a young fan enjoying the episode. We needed an opera which targets all ages and can be watched together with your family.
A happy young @DirilisDizisi fan enjoying Episode 1 of #ErtugrulUrduPTV dubbed in Urdu on PTV-Home! pic.twitter.com/cgGyohIgam

— PTV Home (@PTVHomeOfficial) April 25, 2020

https://twitter.com/ErtugrulUrduPTV/status/1254070936342495233?s=20
Let's see if the hype is real or not. Gulp down your green tea's after Iftaar and stay tuned. It's high time we learn about our culture, religion and history while binge watching Ertugrul!
For a compilation of our favorite Netflix shows, click here!
By: Dua Ahsan