The Entertainment industry in Pakistan is soaring and how! The TV industry has always been the shining star of this sphere but in the recent past, the film industry has also transformed itself to prove it's credibility. With Mahira Khan, Mehwish Hayat, Maya Ali and The Hocane Sisters taking over the film industry by a storm- the TV industry has also seen some phenomenal work by the country's finest actresses.
We present a list of the Pakistani Actresses who are currently ruling the small screen.

Ayeza Khan
Ayeza has been in the industry for a very long time and has shown us some incredible acting skills in every one of her projects. She has always been seen in positive roles however, her controversial role in Meray Paas Tum Ho has played a major role in displaying her versatile skill set. For a review of her role in the drama-Click here.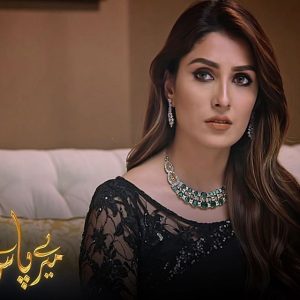 Iqra Aziz
This woman has earned so much appreciation at such a young age, it's exciting to wonder what she comes up with her upcoming projects. She has also shown her diverse profile by doing dramas based on very diverse plots be it Suni Chanda or Ranjha Ranjha Kardi.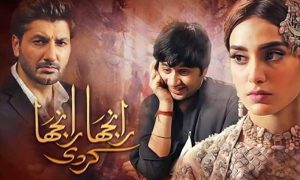 Sana Javed
Sana's acting skills have the ability to emotionally entangle you with the role she's portraying. Her convincing performances in Khaani and Ruswai have increased her fan base by two folds for all the right reasons.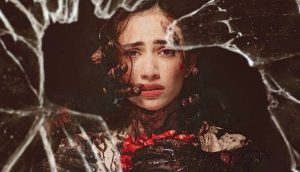 Saba Qamar
Saba is the fearless gem of our industry who never shy's away from doing roles that can make the audience question her choices, Baaghi being one of them. She does what she thinks is right and eventually, her guts have always been applauded.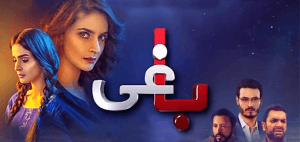 Sajal Aly
Sajal is the sweetheart of the television industry. Her role in Yakeen ka Safar received a lot of love from the audience, her role in Alif has also been gauging a lot of appreciation as well-episode after episode we see a better and refined Sajal. Sajal's choice of working on a romantic thriller in Yeh dil Mera has also served in her favor because it shows how she dares to venture out of conventional roles.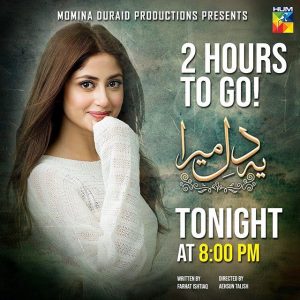 Hania Amir
This bubbly babe has done a lot of projects in the relatively small duration she has been in the industry. Her role in Anaa really brought her skill set into the limelight. Her screen presence is powerful and refreshing. Looking forward to what she brings next to the screen.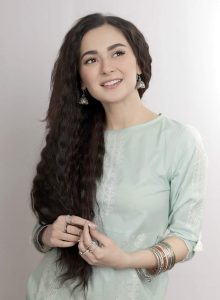 Zara Noor Abbas
The audience loves Zara wholeheartedly and why shouldn't they? She provides us with every reason to do so. Her screen presence is powerful and lightens up your mood. We love what she's doing with her role in Ehd e Wafa! Waiting for the next episode like…🕙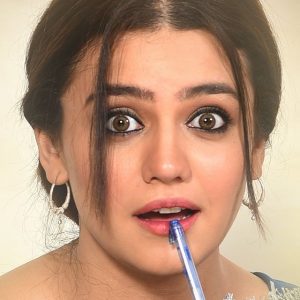 Aimen Khan and Minal Khan
Double Trouble! The Camera loves them, their acting skills translate beautifully on the camera and the audience is crazy about them. They give hits after hits because they know their craft to perfection.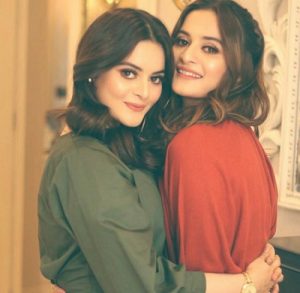 Sanam Baloch
Sanam Baloch has definitely passed the test of time. She's been loved since she starred opposite Fawad Khan in Daastan. Her role in Khaas stood in contrast to most of her other roles, this character allowed her to portray the transition of a meek girl into an empowered woman which the audience truly loved.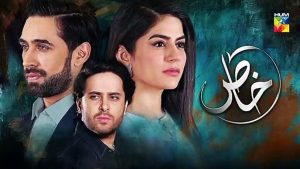 Yumna Zaidi
This versatile and dedicated actress has shown through her phenomenal acting and strong choices that she's here to stay. Her role in Ishq Zehnaseeb is not only unconventional but also very tricky; nonetheless she's doing a great job at it.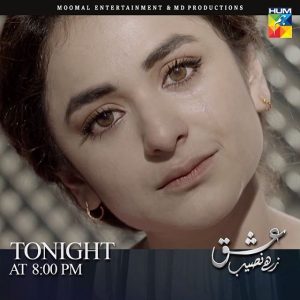 We are so proud of these Pakistani Actresses who know how to do their job to perfection. Their dedication shines across the screen. A shout out to all our leading ladies!