With winter in full swing and the chilly winds crawling down our spines, we are definitely in need warm food to be our savior! Many are rushing down to their favorite eating spots to eat, or have teas and coffees. And many are looking for a nice place to have a warm, warm bowl soup. Lahoris! We have compiled a list of the top 5 places to have an amazing bowl of soup this winter season.
1. YUM- Thai & Chinese Restaurant
In a relatively comfortable environment that attracts a large number of restaurant goers, YUM serves authentic Chinese and Thai cuisine. Offering a wide variety of soups to choose from: whether it's a simple Hot & Sour soup or the Wanton soup with a delicious prawn, chicken and vegetable medley. It is sure not to disappoint.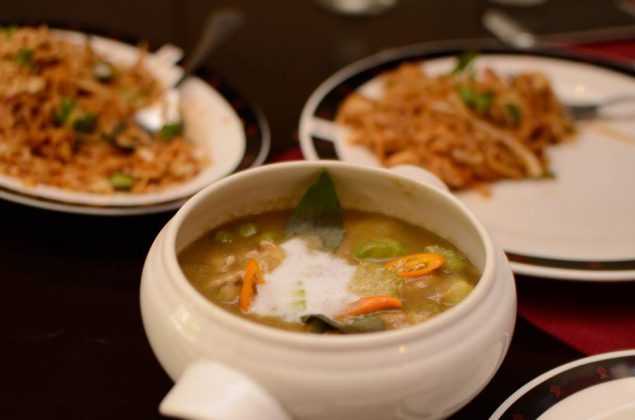 2. OPIUM
Opium is located in the hub of it all – Gulberg. It is famous for high quality of it's authentic Thai and Chinese cuisines. Making use of imported herbs, sauces and chilies. With an indoor/ outdoor seating area Opium boasts a long list of soups at easily affordable prices. Their absolutely marvelous soup varieties hand in hand with their ambiance and  other remarkable menu items, gives them a unique selling point.
https://www.facebook.com/Opiumchineseandthai/photos/a.759384394075969/1668459236501809/?type=3&theater
3. CAFE ZOUK
Assorted vegetables, nicely diced mushrooms, chicken or beef, an array of chilies and a spectacular combination of sea food, herbs and spices. These are some of the common ingredients of soups at Zouk, guaranteed to leave you drooling for more. At affordable prices a a very humble and comfortable setting. Zouk is the place to be at, to beat the winter chills.
https://www.instagram.com/p/BotV5M6FPIq/
4. THE WOK
The crown jewel of Mall 1. The Wok has dominated the game in just a few months since it's existance. Offering a finger licking good array of Chinese food and a equally amazing Chinese and premium Thai soup menu. A beautiful setting and a remarkable ambiance, Wok WILL not disappoint you when it comes to great, affordable soups.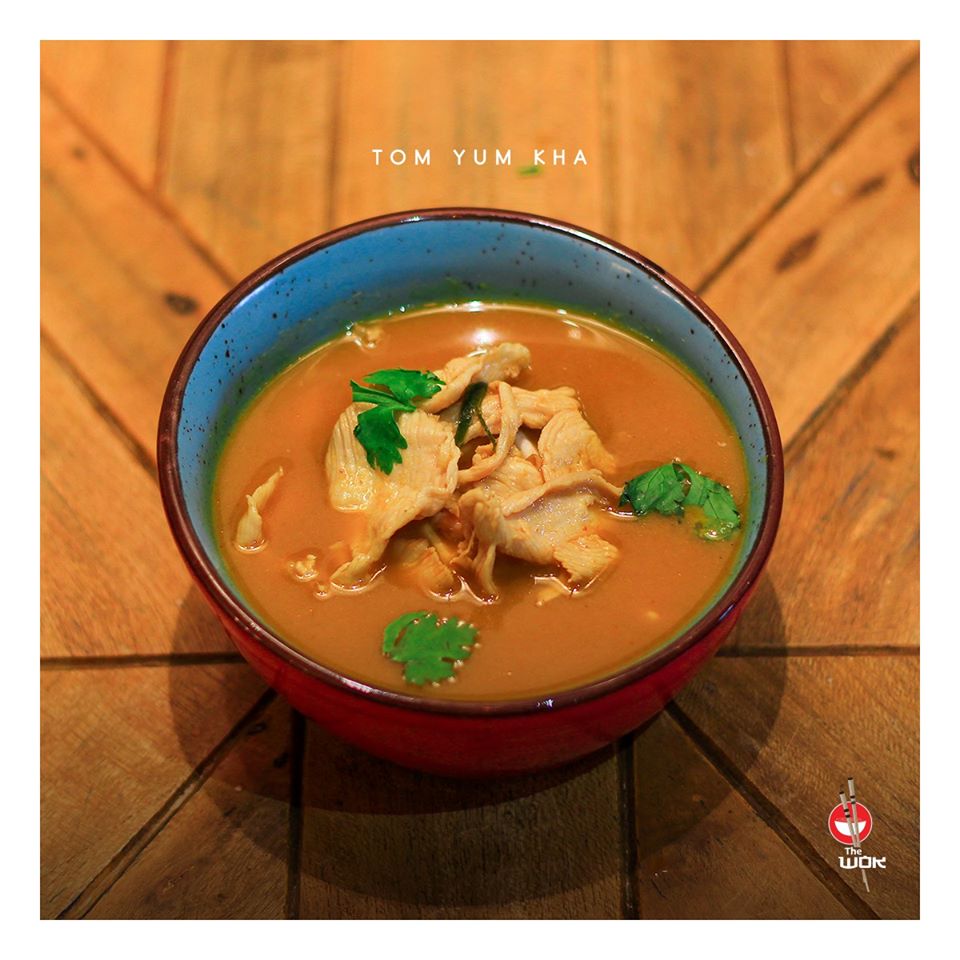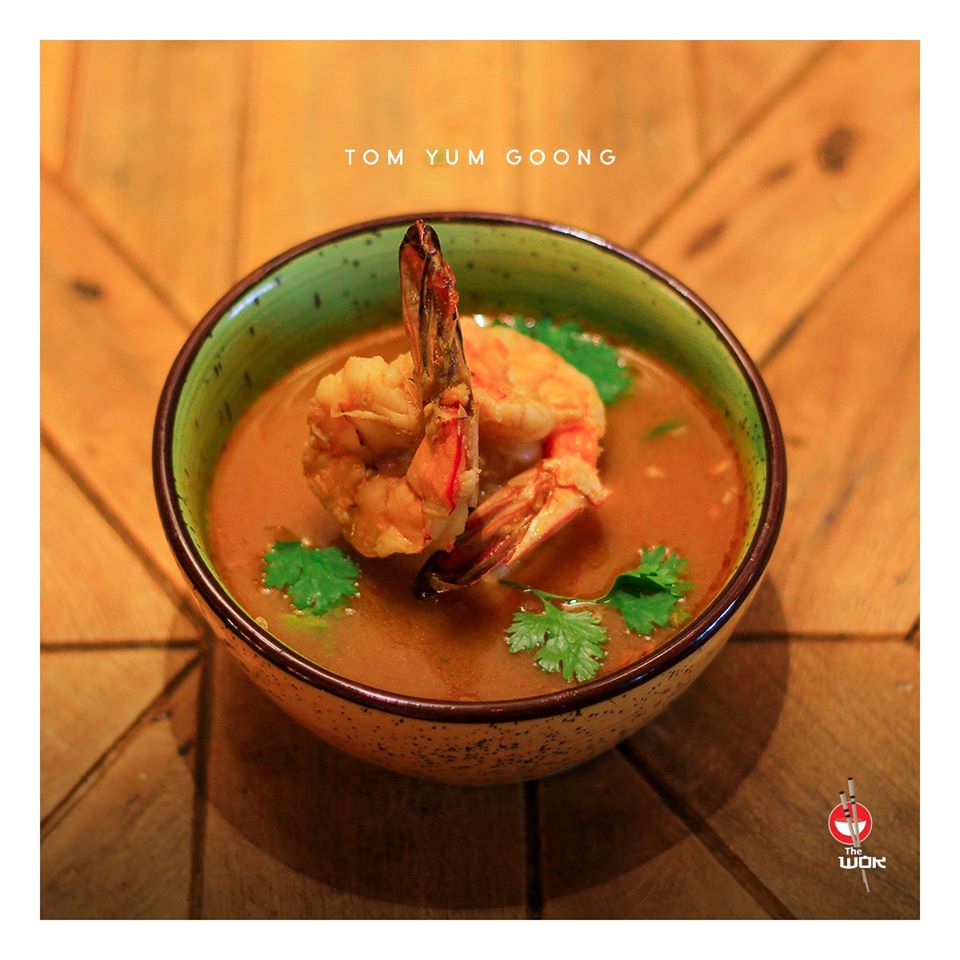 5. XIWANG
XiWang offers rich taste and variety of dishes in a spacious and comfortable environment perfect for your friends / family. What is rather a limited soup menu that does not effect the fact that it has one of the best tasting soups in town. That too at prices, which won't be heavy on your wallet.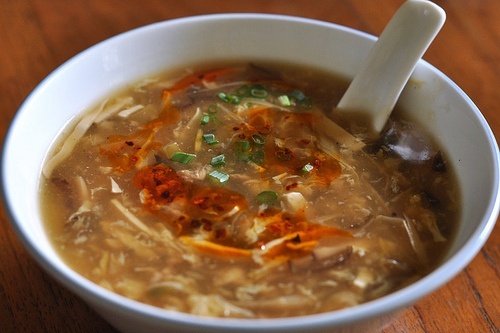 6. BAMBOO UNION
It's no secret that Bamboo Union has one of the best cuisine in town. Definitely a must visit place when it comes to soup. Chicken Noodle soup, Wontn Soup or a Tum Yun Gong soup Bamboo Union has it all. Prepared with the finest selection of herbs and spices, it is definitely a winner for us!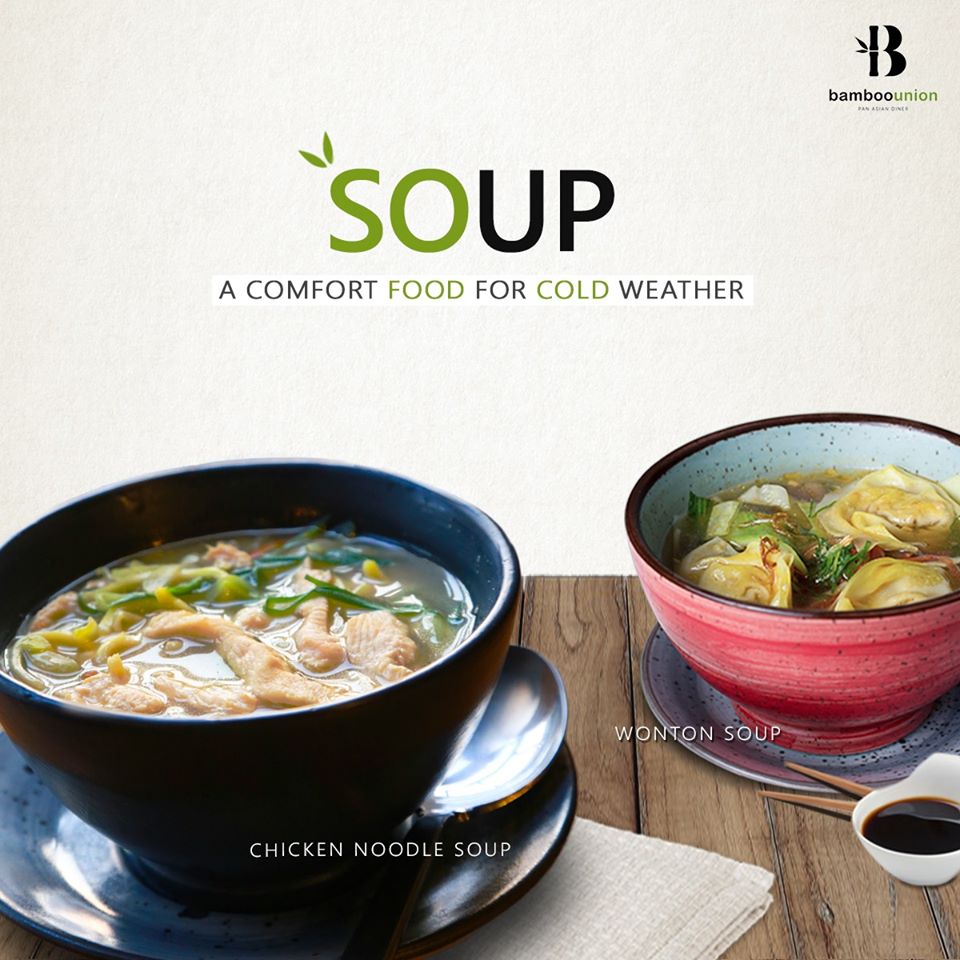 If you are looking fr places to have a hot cup of tea, read our article here on Top 10 places to have tea in Lahore.
Author : Raja Wasey