We're all stuck in quarantine, self isolating ourselves with a ton of time on our hands. As days go buy, we're somewhat growing into bored bears, wanting to return to our schools, colleges and offices because honestly, we're running out of things to do at home. Aren't we? However, the good news is, there may be just one more thing you might want to try doing in this time: put Nani Ke Totkay to test (finally)!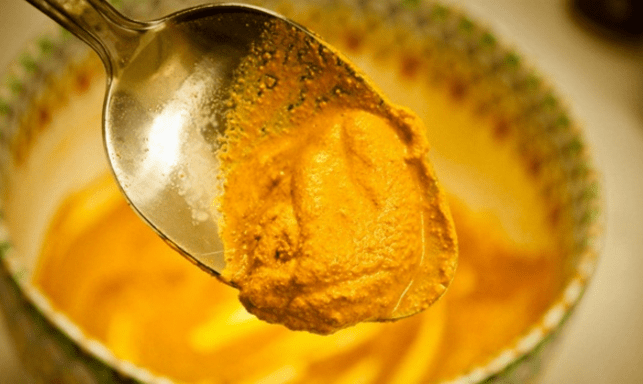 Here are a few secret Nani Ke Totkay that you can try to pamper yourself AND prepare yourself for the hot summery days ahead.
The Ultimate Skin Brightening Face Pack
Chandan – 1/4 cup
Dahi – 4 Tbsp
Besan – 1 cup
Multani Mitti – 2 Tbsp
Gannae ka Ras – 1/2 cup
Arq e Ghulab – A few drops
Blend all ingredients together to form a smooth mixture and apply onto skin for 30 minutes. This face pack will help brighten your skin from within and also work towards tightening any loose skin there may be.
Face Pack for Dry Skin
Egg – 1
Glycerin – 1 Tsp
Roghan-e-Badam – 1 Tsp
Honey – 1 Tsp
Beat the egg in a bowel until it becomes foamy. Add the rest of the ingredients and mix well to form a thick paste. Use the paste onto your skin and leave for at least 15 minutes. Use it the face pack for at least 3 to 4 times to see results!
Face Pack for Oily Skin
Aloe Vera Gel – 2 Tbsp
Haldi – 1 tsp
Mix the two together to form a tinted gel like paste. Leave onto skin for 10 minutes to get rid of oily skin and balancing the skin's PH level.
Salt Remedy for Dandruff
Take salt  (preferably pink salt) with medium coarse grains and use as a scalp scrub to help fight dandruff and get rid of dry flakes. Use every 10 days to see results.
Remedy For Hairfall
Amlay Ka Pani -3 Tbsp
Lemon Juice – 3 Tbsp
Take both the ingredients in equal quantities to form a potent mixture. Use the mixture like a shampoo and use frequently to see a dramatic change in your hairfall.
Dark Circle Treatment
Tomato juice – 1 Tbsp
Lemon juice – 1/2 Tbsp
Besan – 1/2 a Pinch
Haldi – 1/2 a Pinch
Mix together to form a smooth paste. Apply onto the under eye area for at least 10 minutes and wash off with cold water. You will see a significant difference in just a few days.
Another effective remedy for dark circles:
Water – 1 cup
Green tea – 1 Tbsp
Badyaan-e-Khaatai – 1 Piece
Tomato – 1
Aalo – 1
Roghan-e-Badam – A few drops
Boil water in a pan and add green tea and Badyaan-e-Khaatai and leave mixture for 15 minutes, In the meanwhile, grate the tomato and potato, extract puree by squeezing out juice by using a washcloth. Mix the puree with the green tea mixture and store in a bottle. Use every night before bed to see a difference within a week!
Puffy Eye Remedy
Soak clean cotton in cold milk, and use as a de-puffer to reducing any puffiness around the eyes by dabbing it in gently in circular motions.
And that brings us to the end of our secret recipes! Let us know which 'Nani Ke Totkay' did you try by leaving a comment on our Instagram page!
Read more on beauty here.