Asim Azhar recorded his most famous songs in Coke Studio season 9 which were heavily praised. He has also lent his voice to both the Pakistani film Industry and Bollywood in which he sang the song Humraah for the film Malang. Now he is all set to release a new song and he shared a glimpse from his upcoming song. Taking to his Instagram, he uploaded a picture with TikTok star Areeqa Haq. With over 5 million followers on tik tok, Areeka Haq is considered as one of the biggest tik tok stars in Pakistan. However some people started speaking out against Areeka Haq, the moment Asim Azhar made the announcement.
Here's what some of them had to say:
When I Watch #areekahaq Is Trending.
Me: pic.twitter.com/hFBDzLxNPR

— Irfan Sarwar (@OyyIrfan) June 27, 2020
Ok am i the only one who is confused in to whom we troll asim or areeka?…..@AsimAzharr. @areeqa__haq pic.twitter.com/W4qgaObqns

— سید مصطفی شاہ (@syed_ki_batyn) June 26, 2020
Not even a single positive response to Asim Asher new song😳 with areeka haq 🙊😂😂
Part 2 coming soon….😂😂 pic.twitter.com/5CLRez0cYP

— Tweets_by_zainab (@memes_by_zainab) June 26, 2020
Asim Azhar was quick to respond to such trolls, pointing out their hypocricy and speaking out in favour of his colleague Areeka Haq.
Kamaal hai waise… pehle depression aur mental health pe lectures dete hain aur kuch din baad khud kisi ko depression ka shikaar bana dete hain apni bullying aur nafrat se. 😂👏🏽

— Asim Azhar (@AsimAzharr) June 26, 2020
Asim spoke out in favour of Areeka after seeing all the trolls and the Instagram story the tik tok star posted about depression.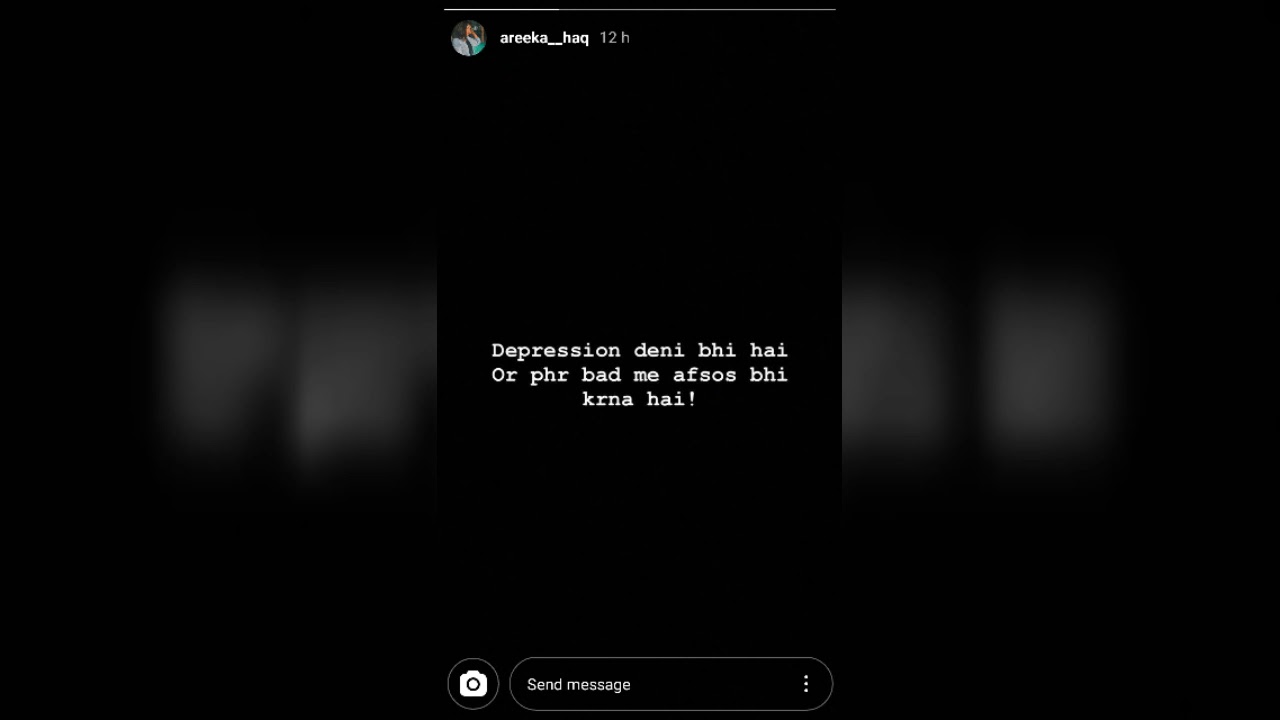 Many Celebrities and people on social media united in favour of the Tik Tok star Areeka Haq and showed their love and support. Here's what they had to say:
Pakistani actress Saba Qamar spoke about how proud she is of Areeka Haq and sent her best wishes Areeka's way.
@AsimAzharr I'm eagerly waiting for your upcoming music video! ❤️
Also, I'm proud of this little beautiful girl @areeqa__haq and all the other young talented people, trust me guys I'm your biggest cheerleader, no matter what! Keep Growing and Shining! Lots of love! 2/2

— Saba Qamar (@s_qamarzaman) June 27, 2020
Hania Aamir was all praise for Areeka Haq and posted a special story for the tik tok star, appreciating Areeka's talent.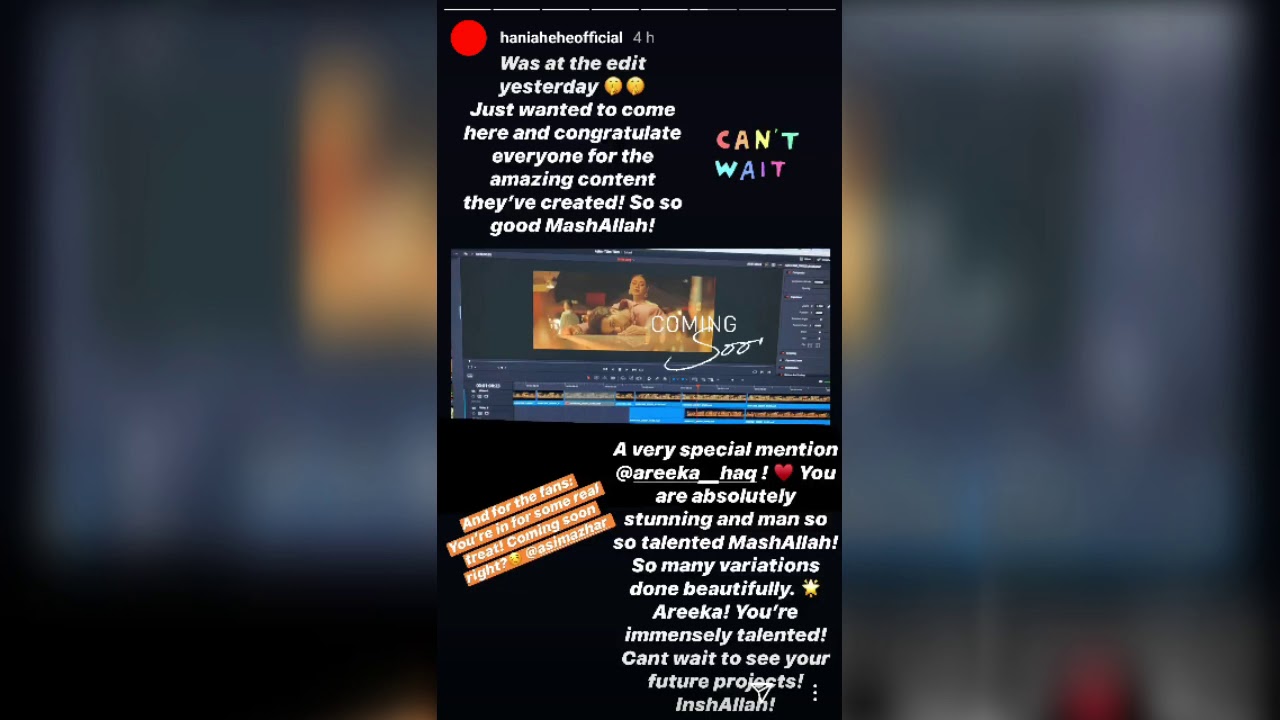 Minal Khan also showed her support for the debutant: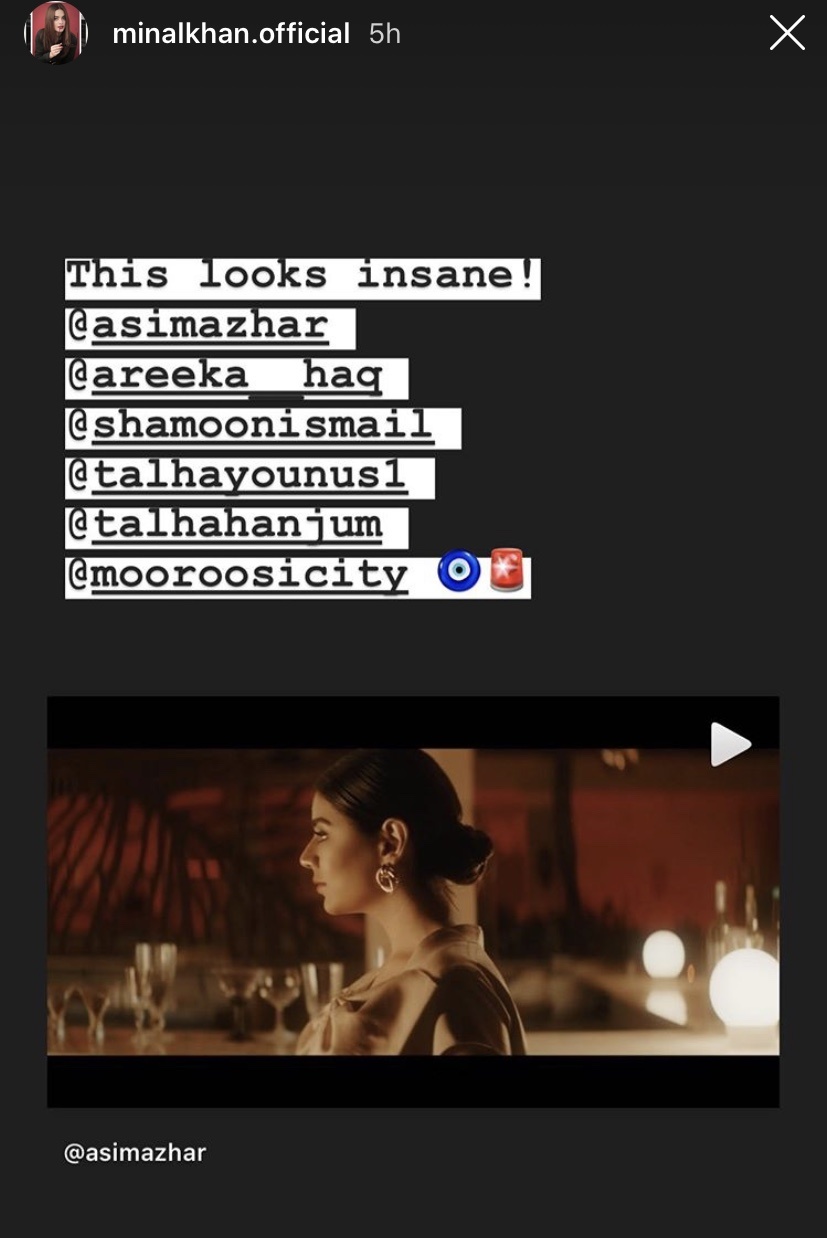 Actress Areeba Habib also took to Instagram to show her support for the music video: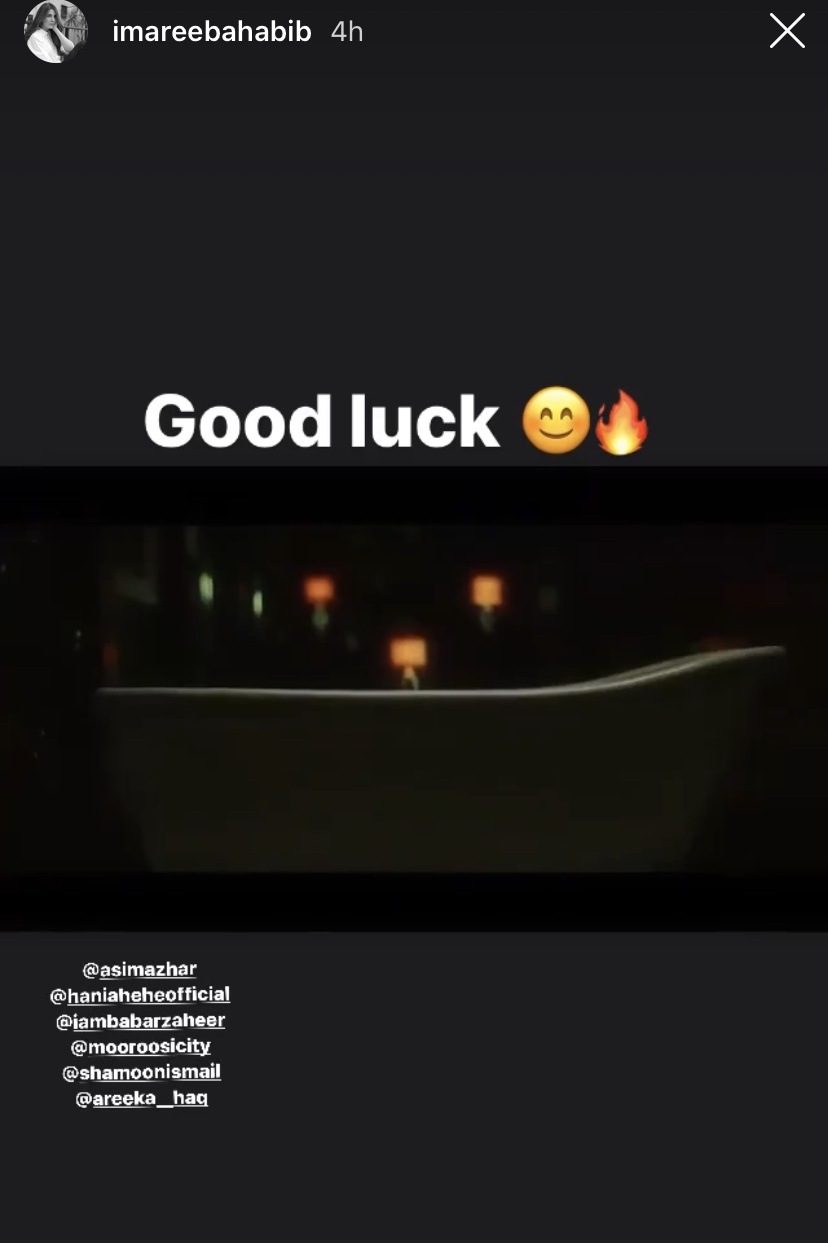 Shamoon Ismail was all praise for the team: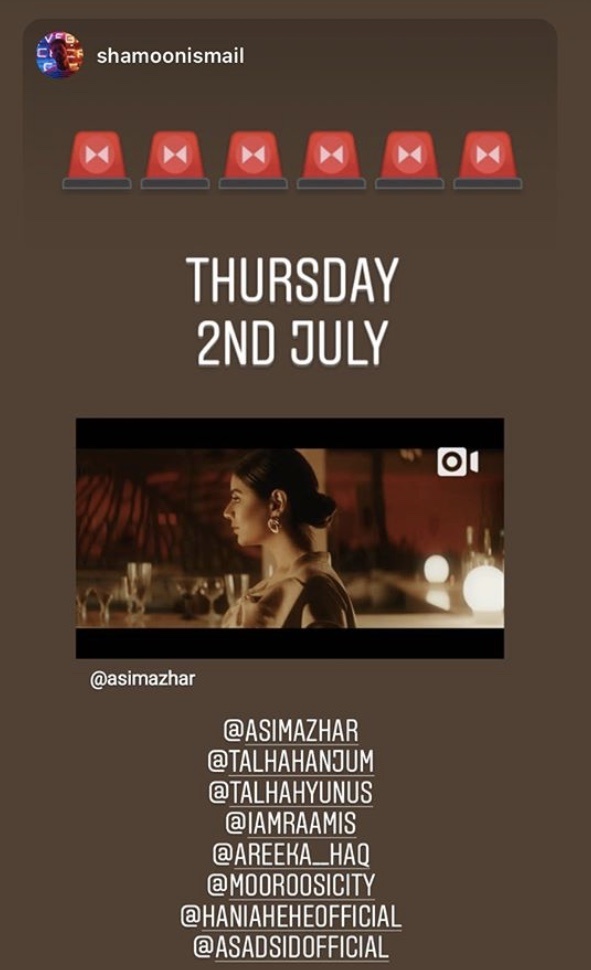 Not just celebrities, but people on Twitter also came out in support of Areeka:
A humble request to you all plz stop making fun of Areeka haq. Don't torture anybody mentally she haven't done anthing wrong i think and let her live the way the she wants and let her do what she wants plzzz..🙏😪 pic.twitter.com/WELPNmt136

— Sayyam Awan (@sayyam_here) June 27, 2020
Mano ya na.
She's really Talented Girl
She made Effort nd she's here now 😊. I hate TikTok but I support her❤️. Best Ov Luck @areeka_haq pic.twitter.com/ogHkOBVth0

— Mai_Kon_Hu? 🤔🥀(LQ💚) (@Hammi_Tweets) June 28, 2020
why do people have problem with asim azhar collaborating with areeka haq??? she is succeeding in her life and you lifeless bums are tweeting against her.. let people live https://t.co/YD4XbIEnpN

— Ali (@AleyFarooq_) June 25, 2020
Guys stop making memes and discouraging a talent just bcz she is a tiktoker? Don't turn ur jealously into hate, plz stop ❌#morepowertoyougirl#areekahaq pic.twitter.com/pLDikhHIQQ

— (شاہ ذادی) (@Diaa_tweets) June 27, 2020
https://twitter.com/emnobodylord/status/1276759377056272384?s=20
Making memes and discouraging a talent because she is a tiktoker? So what?
She has talent.She has achieved. Let her live and appreciate her efforts rather than creating such contents "Don't ever discourage someone from trying to better their life".#areekahaq pic.twitter.com/bPUehMa2Fh

— Marvellous Meow (@itxtibo) June 27, 2020
People spoke about how someone can go into depression because of this hate.
https://twitter.com/curi_hay/status/1276963628646895619?s=20
You guys are shit who are trolling areeka haq & asim azhar, you dont have the right to bully something you cant do. yes i said that, i aint a tiktoker, but being a tiktoker requires much more talent than bragging here about people. you niggas are just jealous of her. Period.

— Maal-Kin 🚬 (@hudaism) June 26, 2020
Areeka haq not coming slow.. ♥️♥️ pic.twitter.com/RwPiDultHk

— Shehryar 💸 (@shehryarr2020) June 26, 2020
It's great to see that people come out in support of each other whenever they see someone else being trolled on social media. More power to Areeka Haq and best of luck to her and Asim Azhar on their new music video.