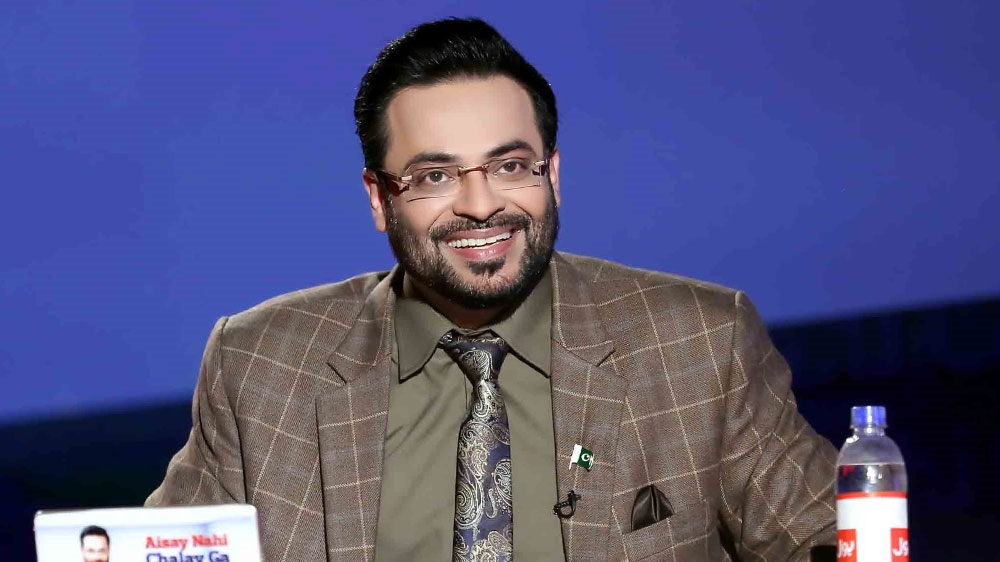 We were wrong when we thought politician and TV host Aamir Liaquat was going to fix his behavior after he publicly apologized to viral sensation Taher Shah for humiliating him on his show "Inam Ghar". Liaquat is still at it and this time the butt of his not-so-funny jokes is Bilawal Bhutto, and the internet is just not having it!
Recently, Liaquat took to his Twitter account and posting about Bakhtawar Bhutto's  wedding, mocked Bilawal on a picture with his sister from her wedding day.
اچھا یہ ہوتی ہے نکاح نامہ ہم بھی کرے گا ابھی تم کو رخصت کرے گا پھر سوچے گا ایسا کب ہوئے گا؟ pic.twitter.com/mU5ZIns0RL

— Aamir Liaquat Husain (@AamirLiaquat) January 30, 2021
In what appears to be a low blow, Liaquat tries to take advantage of Bilawal's weak Urdu-speaking skills to demean him, but Twitteratis were not amused and were quick to call out Liaquat for his behavior.
View this post on Instagram

People emphasized the importance of being HUMAN before getting carried away by party politics and asked him to try and 'improve' his thinking.
Others brought him to accountability by saying he lacks the attributes of being 'Liaquat', , which literally means 'decent' and 'competent', as he is none of those things be it by name,  by work or by his language. Further they added that only dirty things can be expected from a dirty mind.
Even earlier when Liaquat showed zero regard for Taher Shah during the mangoes episode people were highly disappointed by Liaquat and called him out for his unacceptable behavior, but it seems to have had little impact on Liaquat and his ways!
So this time we're not even going to hope Liaquat stops with his bad habits because sorry we're currently out of chances for him. 🙂