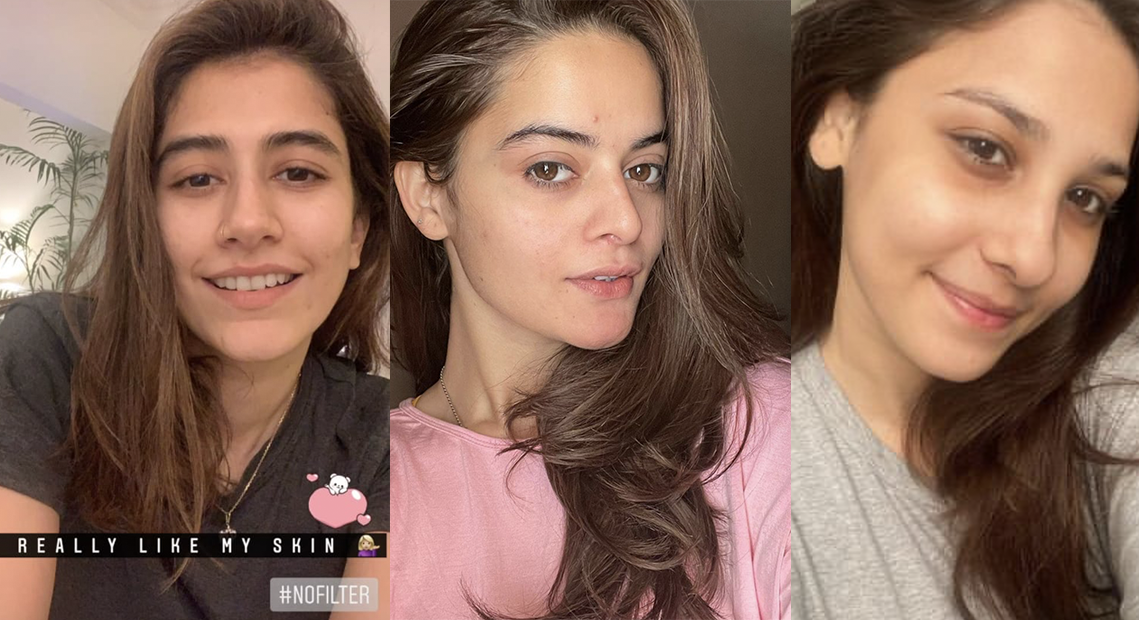 Syra Yousuf seems to have sparked a trend of breaking away from traditional norms of only showing perfection on screen. Meanwhile, ideals of flawless skin, lustrous hair and filtered selfies seems to quickly be turning into a thing of the distant past.
It all started when makeup artist Palwasha Yousuf, who is Syra Yousuf's sister, posted an unedited picture of Syra in the makeup Palwasha had done on her, with Syra's real, textured skin showing beneath it. Syra received tons of social media flak with people making all sorts of demeaning comments focusing on Syra's skin, which led to Syra posting a new completely unedited picture of herself, this time without ANY makeup, totally owning her natural skin with the caption: "I really like my skin."
View this post on Instagram
Hania Amir became the next celebrity to take on the trend, but unfortunately her efforts backfired. The actress took to Instagram, posting a video to call out unrealistic beauty standards and colorism. However, the Internet was quick to call her out for using an Instagram beauty filter, while talking about 'owning your skin'. In response to all the criticism, Hania posted a no-makeup, no-filter video in response, explaining that the point was that there's no problem for women to be in makeup, without makeup or in a filter even, as long as they themselves CHOSE to do so, without being pressurized into it.We agree with Hania but we'll still dare to say the filter was out-of-place… sorryy…
View this post on Instagram
Following this, Minal Khan became another celebrity to go filter-less on Instagram following the trend of accepting your 'unfiltered and real' self, captioning her image with #NoFilter #Breakit #HumSeNaHoPayega
View this post on Instagram
And now the latest celebrity to join the trend of accepting one's real self, and going makeup-free and filterless has been HinaAltaf: "I hate makeup, but since I'm an actress and in the beauty business it's part of my job," says the actor.
View this post on Instagram