It is no secret that the Beauty and fashion industry that promises to leave glamorous residue in our lives also tends to take a toll on the environment. The booming $500 billion personal care industry relies heavily on plastic.
Most of the beauty products ; deodorants , shampoos and lotions, all come swathed in a plastic bottle. These plastic containers are usually made up of an assortment of plastics that are not easily recycled.
So what's the solution ? Plastic over Planet ? Hell no!
Shampoo Bars!
Shampoo bars can last up to 80 washes , which is almost twice as much as a regular shampoo that comes in a plastic bottle. They're usually packaged with kraft paper that can be easily recycled or composted ! and If you're still not convinced they're made up of all-natural, hair and environmental friendly ingredients.
One of the leading companies producing these gorgeous – macaroon look alike shampoo bars is Lush Cosmetics. The bars are vegan, animal cruelty free and handmade.
Here are four shampoo bars by Lush Cosmetics that you should switch to right now.
LUSH Wasabi Shan Kui Shampoo Bar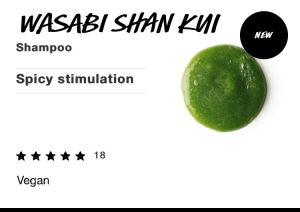 This stimulating wasabi shampoo will turn on your follicles and promote great growth. A combination of fresh horseradish, caffeine powder, and menthol crystals give a burst of warming stimulation as you massage it over the scalp
LUSH Be Cruelty Free Shampoo Bar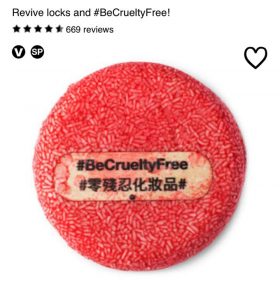 LUSH GoDiva Shampoo Bar
A solid bar with cinnamon, clove and peppermint to stimulate your scalp while the Rosemary adds the perfect shine to your dull hair.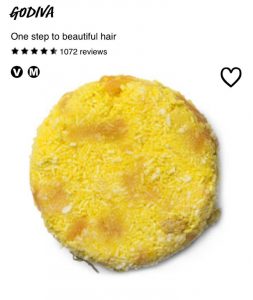 Godiva cleans and conditions with a host of nut oils and butters, and then leaves a heady, lingering scent of jasmine on your newly-glossy tresses
LUSH Seanik Shampoo Bar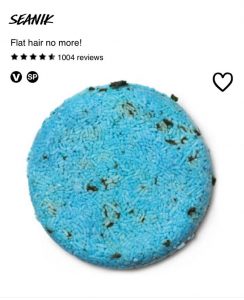 This solid seaweed, sea salt and lemon bar gives great shine and volume, with an uplifting summer scent for that buoyant feeling
Make an ethical decision and be a part of the new personal hair care revolution !