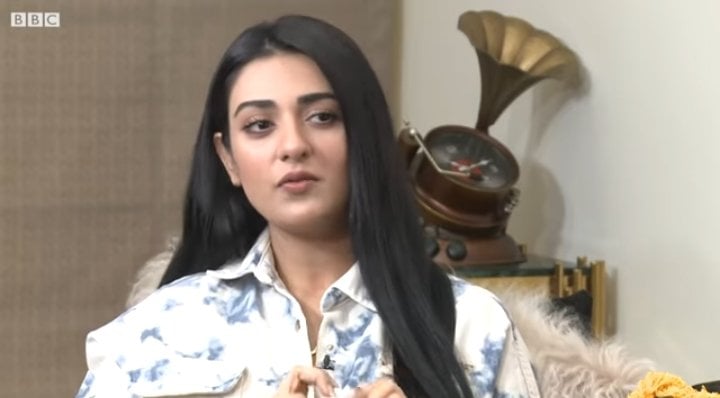 Actress Sarah Khan, wife of singer and songwriter Falak Shabir, recently appeared in an exclusive interview,  explaining that the reason why she openly shares intimate details from her married life on social media is because she wants people to know that men who are loving and doting towards their wives do exist.
In recent news, Sarah and Falak have been flooding our social media updates with a lavish exchange of flowers. The Judaai singer seems to be pampering his wife with flowers on every occasion, starting from her shoots and ending on personal family gatherings, and it is all up for the public to see. Many would wonder whether they are really so much in love or whether it's just a show for the public.
View this post on Instagram
In this interview, Sarah Khan clears up all possible doubts, explaining that her reason for making the good parts of her life public is because she wants people to see that men like Falak who love and dote on their wives still exist. She added that we always highlight the bad part of men, but caring men like her husband also exist, who are capable of wholeheartedly loving and caring for their wife! 
View this post on Instagram
She explained, "The flowers are Falak's way of expressing his love to me and I feel more men should be expressive like that".
View this post on Instagram
She shares that the flowers Falak gifts to her everyday may just be flowers from an outsider's perspective, but for her they brighten up her day, which seems incomplete without them.
View this post on Instagram