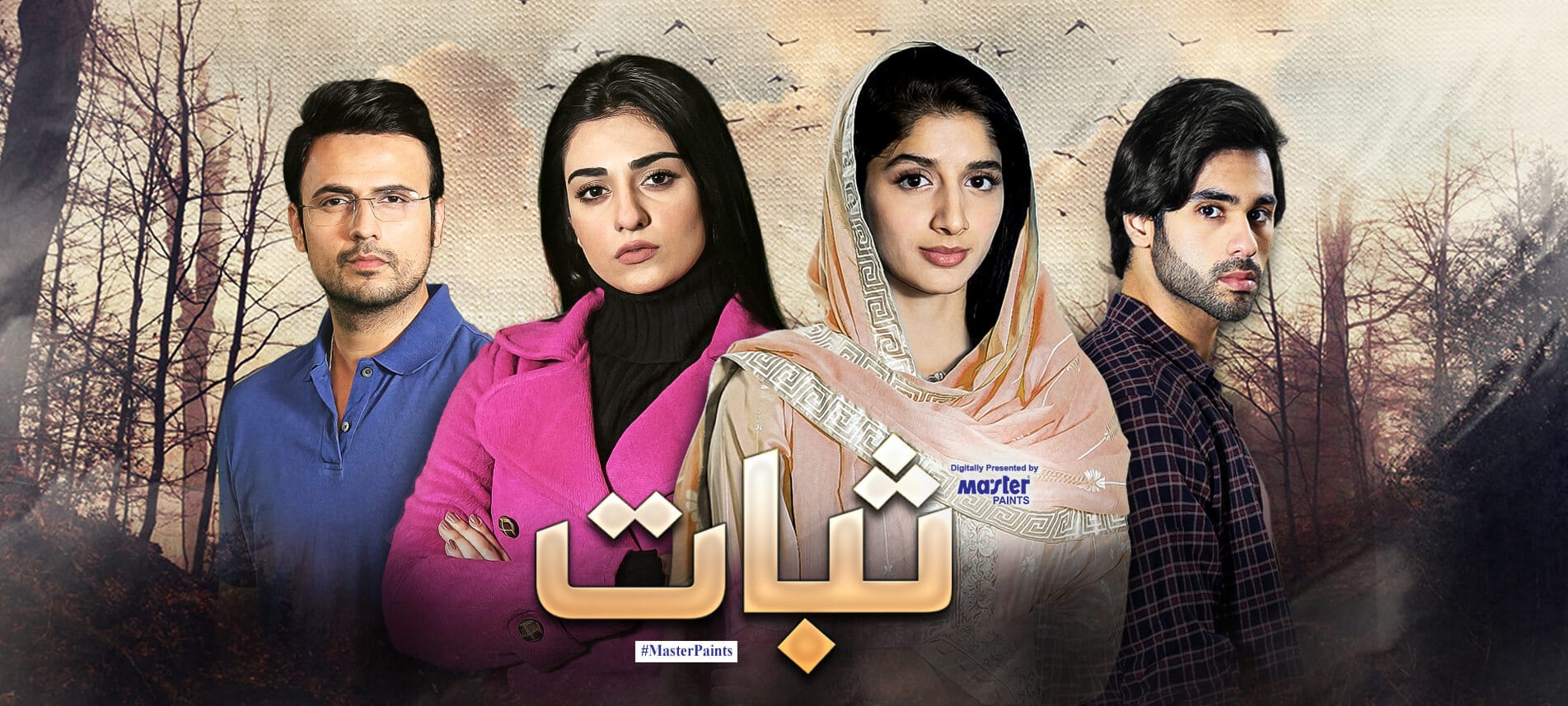 We're three episodes into Sabaat and its been truly a delight to watch so far. A brainchild of Momina Duraid, Kashif Anwar and Shehzad Kashmiri, drama serial Sabaat features a star studded cast inclusive of Mawra Hocane, Osman Mukhtar, Ameer Gilani and Sarah Khan – a team enough to grasp attention on its own on the basis of glittering names. However, in every project, there's always this one character which adds extra zest and life to the show and in Sabaat's case its Miraal, played by one of the most beautiful faces of the Pakistani drama fraternity, Sarah Khan.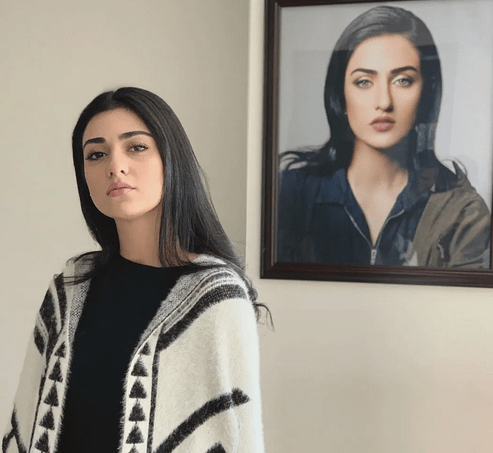 Sarah Khan made her screen debut with a supporting role in the 2012 Hum TV's television serial Badi Aapa, and followed it with brief roles in several successful television series, gaining fans, love and support with each step of her career.
Her latest project Sabaat is a tale of brother-sister rivalry. Her character Miraal is that of a young, bold and vivacious girl who is narcissist and egocentric and wants to keep everything about life and family under her control, especially her brother.
The audience has wholeheartedly fallen in love with Sarah's performance and have taken to social media to sing praises of how well the actress has been executing her demanding character.
Let me clear first, No I'm not comparing at all, so please don't give me lactures, she's my one of favt actress and I'm just loving her more in this character, and yes this BGM is my favourite😍 so yeah what a combo man🌷😎#SarahKhan as #Miraal in #Sabaat pic.twitter.com/OpLHfHYA8Q

— ParisaPareezaySheikh (@PareezaySheikh) April 14, 2020
#Sabaat
Sarah was commendable, she was able to portray her "badtameez" demeanor with a very measured performance. Her character speaks with such a low toned voice, and she manages to spit venom without stooping to speaking loudly or using any less civilised language.

— Jasmine (@TheJasmineland) March 31, 2020
Such a beautiful drama and ost.
In love with miraal #sarahkhan
After Zindagi Gulzar hai this drama is what Pakistani fans want.
#Sabaat@Humtvnetwork pic.twitter.com/brT8tYzpTc

— Izza ▽ (@IMixerluvie) April 12, 2020
Sarah Khan as Miraal is blowing me away so far. She's so controlled in showing her power! This show is really surprising me with how good it's so far #sabaat

— Tujhbinnahilagda (@splendeurr) April 5, 2020
#Sabaat is a breath of fresh air! What a beautiful & thoughtful show. Sarah Khan is killing it as Miraal. Waiting for Usman's character!

— ✨Mishhh✨ (@chaoticmemoires) April 5, 2020
#SarahKhan definitely killing it as Miral from #sabaat .
.#Miral #Humtv pic.twitter.com/wcAKdkxJ4V

— ماہ نور (@melusinalpha) April 9, 2020
Sarah Khan is slaying 😍🔥
Perfectly play the role of Miraal 🔥#Sabaat

— Neha ☆ (@naina_khn) April 13, 2020
Miraal's swag walk 😎#Miraal #Sabaat #SarahKhan pic.twitter.com/8vGbMvq7AN

— ParisaPareezaySheikh (@PareezaySheikh) April 13, 2020
Sarah Khan is killin as Miraal 🔥 😍 #Sabaat

— Jasmine (@TheJasmineland) April 12, 2020
@Sarahkhan__ as miral in #sabaatdarma #episode3 lovely…#feedbacktime pic.twitter.com/UQNzfOWGhQ

— @Abbعs👑 (@Abbasalykhan2) April 12, 2020
100% it's important to understand the character you're playing. This is a girl who's got complete confidence in herself and has never heard no in her life. I'm surprised bc I haven't seen much of her before and she's nailing it so far!

— Tujhbinnahilagda (@splendeurr) April 5, 2020
Sarah Khan truly has won hearts only a few episodes in and the love and support from the audience is mere proof!
Are you also following Sabaat? If yes, then let us know what your opinion is on Sarah Khan's performance in the drama serial by dropping a comment on our Instagram page!