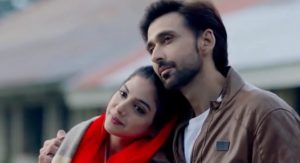 The drama was being aired on Hum Tv with Sonya Hussyn and Sami Khan in lead roles. Sonya played the character of Hootain who was cornered by her family especially her sisters  due to which she starts suffering from schizophrenia. Things become complicated when she starts to act like a schizophrenic and her hallucinations make her think that and everyone is her enemy.
She gets married to her cousin Asfandyar (Sami Khan) whom she always liked. When Asfandyar gets to know about her disease he starts to help her but things become complicated and interwoven.
The story revovles around Asfandyar's struggle to help Hoorain recover from this disease. He continues to stand by her side and fights till the end with his wife Hoorain and in the end the drama shows a beautiful and an emotional scene that after ten years Hoorain is completely fine and both are leading a peaceful life with their son.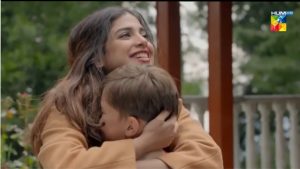 Saraab wraps up with a strong and positive message for everyone out there that people suffering from any kind of mental disease are also like normal people who need treatment like any other patient would need suffering from a disease. Such people only need a bit more attention and warmth from their loved ones which will help them fight their negative thoughts a bit more easily.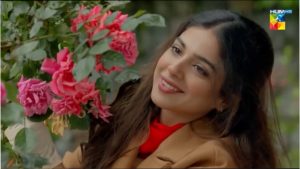 The drama shows how Hoorain recovers from her disease with her husband's support and love and sends a message that people suffering from mental illness can lead a peaceful life with their families and can upbring a child as other normal human beings do.
Here is what the twitterati have to say about the last episode: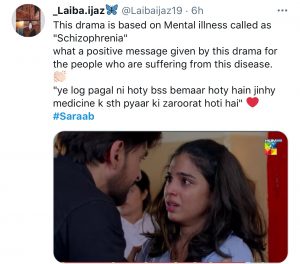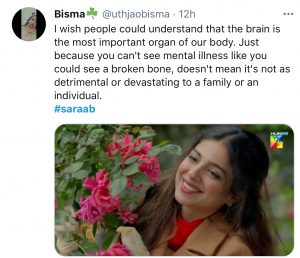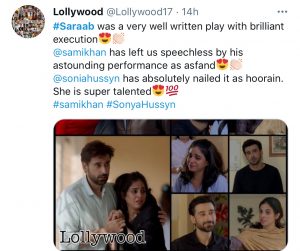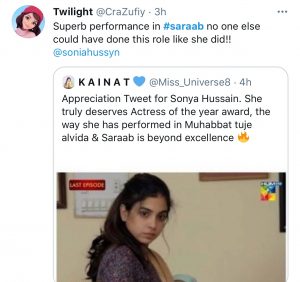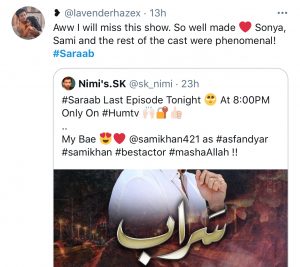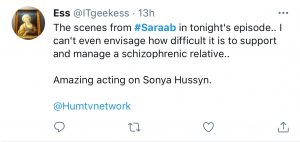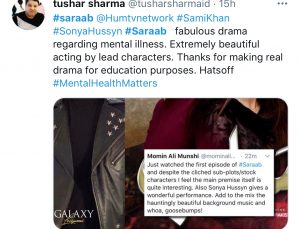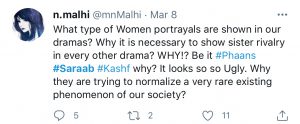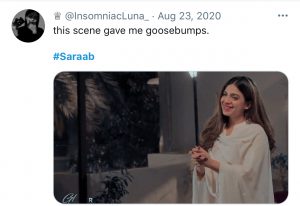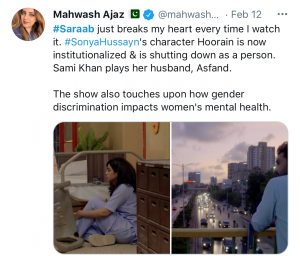 Here is a link to the last episode: