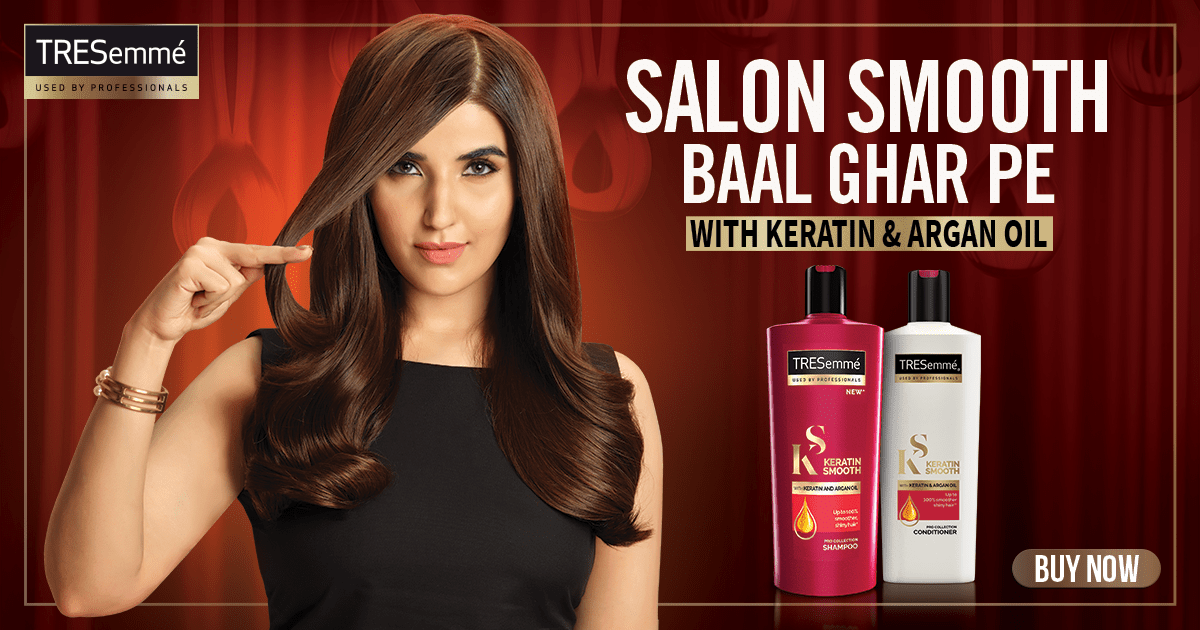 Going to the salon to doll up one's hair is great but the pandemic and young women's busy routines makes that a constant barrier to getting flawless hair. As a result, women have been sticking to home-based solutions to get their hair looking as good as possible.
This is where TRESemme comes in! This year TRESemme the global professional hair care brand has heard the woes of women across Pakistan. Through their salon@home digital campaign, TRESemme aimed to equip young women with the tools, knowledge and inspiration to get salon-quality hair from the comfort of their homes. You heard us right! Salon-quality professional looks from the comfort of one's home. They made this possible by getting professional hair expert Omayr Waqar as well as digital influencers namely; Sona Rafiq, Sasha Raja, Roshanay Afridi and the TRESemme girl, Hareem Farooq onboard to help create inspiring, educational and empowering content to provide women the tools to create amazing looks themselves! Through tutorials, style guides and other content – finally women were empowered to confidently take care of their hair and create glamorous and head-turning looks from home.
Trending hairstyles and useful hacks with TRESemme's Hair Expert Omayr Waqar
View this post on Instagram
As the official partner for 2021's Lux Style Awards, TRESemme gave their fans an unrivaled look at the backstage shenanigans and processes! Audiences got a backstage sneak peek via 'Trend with TRESemme' where TRESemme featured celebrities and models in their element styling, and getting ready for the various performances and award showcases.
The content we got to witness was truly sensational as we got to see the product in action, creating amazing looks for all the featured celebs at the most talked about and hottest award show in Pakistan. We believe TRESemme has outdone themselves by putting themselves in the forefront of the professional hair-care world – through listening to the issues us young women face in this fast-paced world where time and access is everything! By empowering women to take their hair-care and hair-styling in their own hands, TRESemme has positioned itself as a brand that looks out for the girl-next-door. Who knew salon-quality hair didn't need a salon?