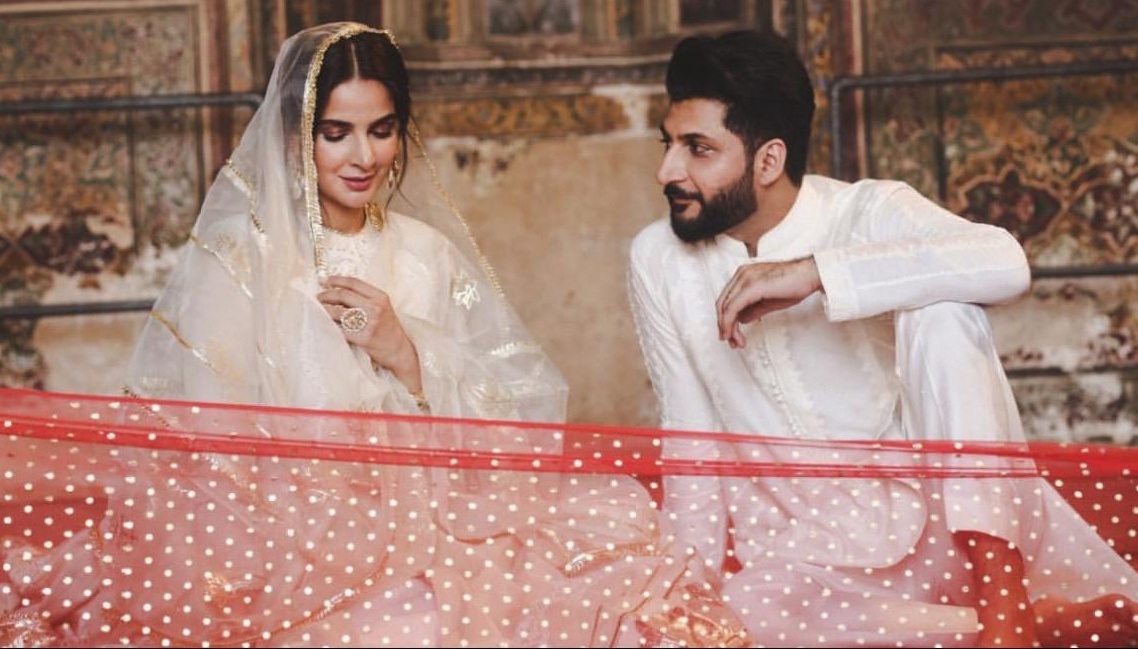 Pakistani TV and film actress, Saba Qamar Zaman dons the hat of a director. Pakistan's sweetheart Saba Qamar is directing her first ever music video for singer-song writer Bilal Saeed's upcoming new music video titled "Qubool."
Adding yet another feather to her cap, the 'Cheekh' actress is making her debut as a director. Not only has she helmed the video, but she has written and starred alongside Bilal Saeed in the music video. From actor to writer, to YouTuber to director, Saba Qamar sure knows how to juggle myriad roles with ease. A true powerhouse of talent who continues to wow the audience with her skills.
A lot of hype surrounds the music video as Saba Qamar shared a picture with Bilal Saeed in an Instagram post with a caption 'Qubool Hai". This left the followers and fans wondering if the two had gotten married. However, the 'Baaghi' actress was quick to point out on her social media account that she is working with the singer on a project.
Apart from that Saba Qamar is busy with her newly launched YouTube channel, consistently coming up with new and 'woke' content for the audiences. Now that she's turned director for the music video, we can't wait but to look forward to what she comes up with this time.