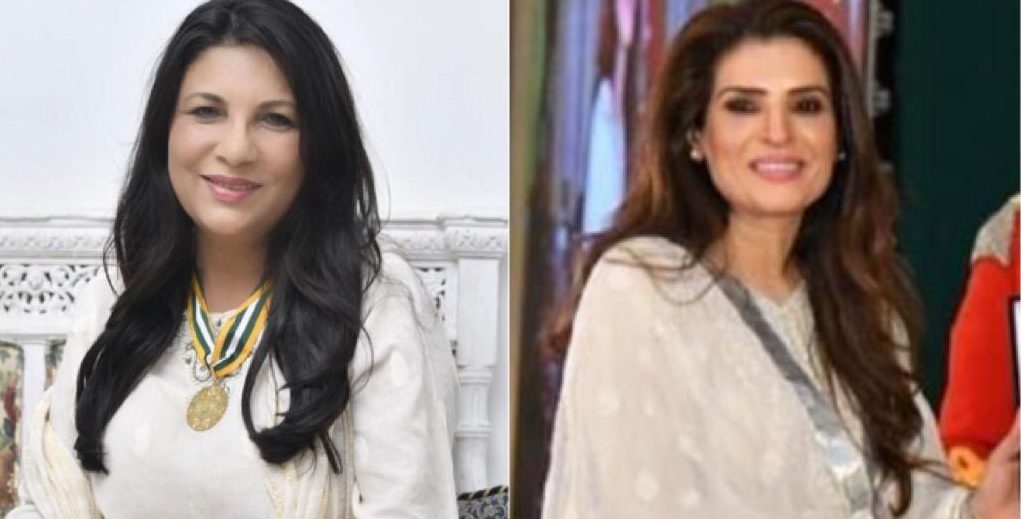 Superstar Resham has an apt response for Sakina Samo's criticism towards her winning the Pride of Performance award.
Speaking exclusively to Niche Lifestyle, Resham stated:
"Perhaps I don't deserve any awards or accolades. However, the point to ponder over here is, do great and senior actors globally give such demeaning remarks towards their juniors? Remarks that belittle and undermine years of struggles and hard work of another actor specially their juniors? Big actors, in their true sense, have big hearts.
May God bless her with more awards, but she should reflect upon the fact that but when someone tries to put someone else down, it shows their own caliber and character, not the other person's."
Earlier today, actress and director Samo, who won the Pride of Performance alongside Resham this year, shared in a statement with The Express Tribune:
"I personally believe the choice for Pride of Performance is becoming increasingly simple and easy and as a result, a number of personalities who have dedicated their entire careers often go unnoticed. It is sad that the government has given such a huge award to people like Resham and Ali Zafar, who in my opinion don't really deserve it."
While Samo expressed happiness about Ansari's recognition, she felt it is time that veteran star Uzma Gilani also receives recognition for her contribution to the entertainment industry.
Sakina Samo earned recognition as one of the nation's leading character actress with social-drama Dewarain and has delivered many performances that amassed both critical and commercial acclaim including Ghari Do Ghari, Marvi and Aye Zindagi.  In addition to winning the Pride of Performance award this year, she also won the  Tamgha-e-Imtiaz  in 2011 for her services to the entertainment industry,
Speaking about her achievement, Resham earlier said, "Recognition doesn't see your gender so no one can stop anyone from climbing the ladder of success and fame. I am grateful for my Pride of Performance, and it won't be wrong to say that I have worked tirelessly to serve my country."