The government of Pakistan issued civil awards to a list of 184 people on the March 23rd occasion. The Pride of Performance awards were presented by President Dr Arif Alvi to prominent personalities for their excellence in various fields including actors, poets, and singers to television anchor.
The highest and most honorable of the awards 'Tamgha-i-Imtiaz' was handed to philanthropist and Edhi Foundation head Faisal Edhi, who took over the responsibilities of the foundation that helps millions of people across Pakistan after the demise of his father Abdul Sattar Edhi, amongst others.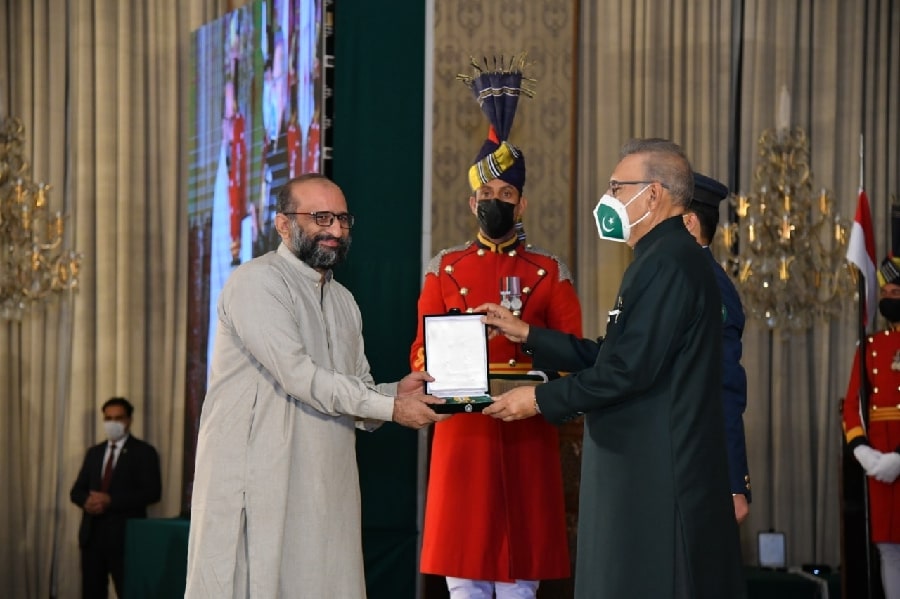 Actor Bushra Ansari and President HUM Network Sultana Siddiqui received the Sitara-e-Imtiaz for their outstanding contributions in arts, media and entertainment, and entertaining audiences both inside and outside Pakistan for more than two decades. Some others who received this awards are Muhammad Imran Qureshi (Arts), Sultana Siddiqui (Television Production), Syed Farooq Qaiser (Arts, Puppeteer/Writer)
The  Sitara-e-Imtiaz (Star of Excellence), is the third highest honor and civilian award in the State of Pakistan. It recognizes individuals who have made an "especially meritorious contribution to the security or national interests of Pakistan, world peace, cultural or other significant public endeavors".
View this post on Instagram
 Amongst those who received the the Pride Of Performance Award, were Superstar Resham who looked gorgeous as ever receiving her award. The Pride of Performance is bestowed by the Islamic Republic of Pakistan to recognize people who have made "an especially meritorious contribution to the field of literature, art, sports, science and education".
View this post on Instagram
Alongside this, music composer, drummer and singer Sahir Ali Bagga, Humayun Saeed, singer Ali Zafar and religious scholar Maulana Tariq Jameel also received the the Pride of Performance award.
View this post on Instagram
Other recipients of the award were Ruth Wenny Lekardal (Services), Prof Dr Khalid Masood Gondal (Education), Naimat Sarhadi (Film), Muhammad Ali Shyhaki (Music),  Hina Nasrullah (Sufi Singing), Sarmad Sehbai (Literature), Indu Mariam Mitha (Dancing), and Farhan Mehboob (Sports Squash).