Renowned for her enduring elegance and classic allure, Aditi Rao Hydari consistently gravitates towards designers and brands that elevate sophistication. She does it again as she graces a recent styled shoot wearing the exquisite jewelry creations of Hamna Amir.
Unlike conventional options, Hamna Amir is more than just sparkle and glimmer; it stands as a meticulously curated jewelry brand, distinguished by its designer expertise and refined finesse in the realm of Fine Jewelry.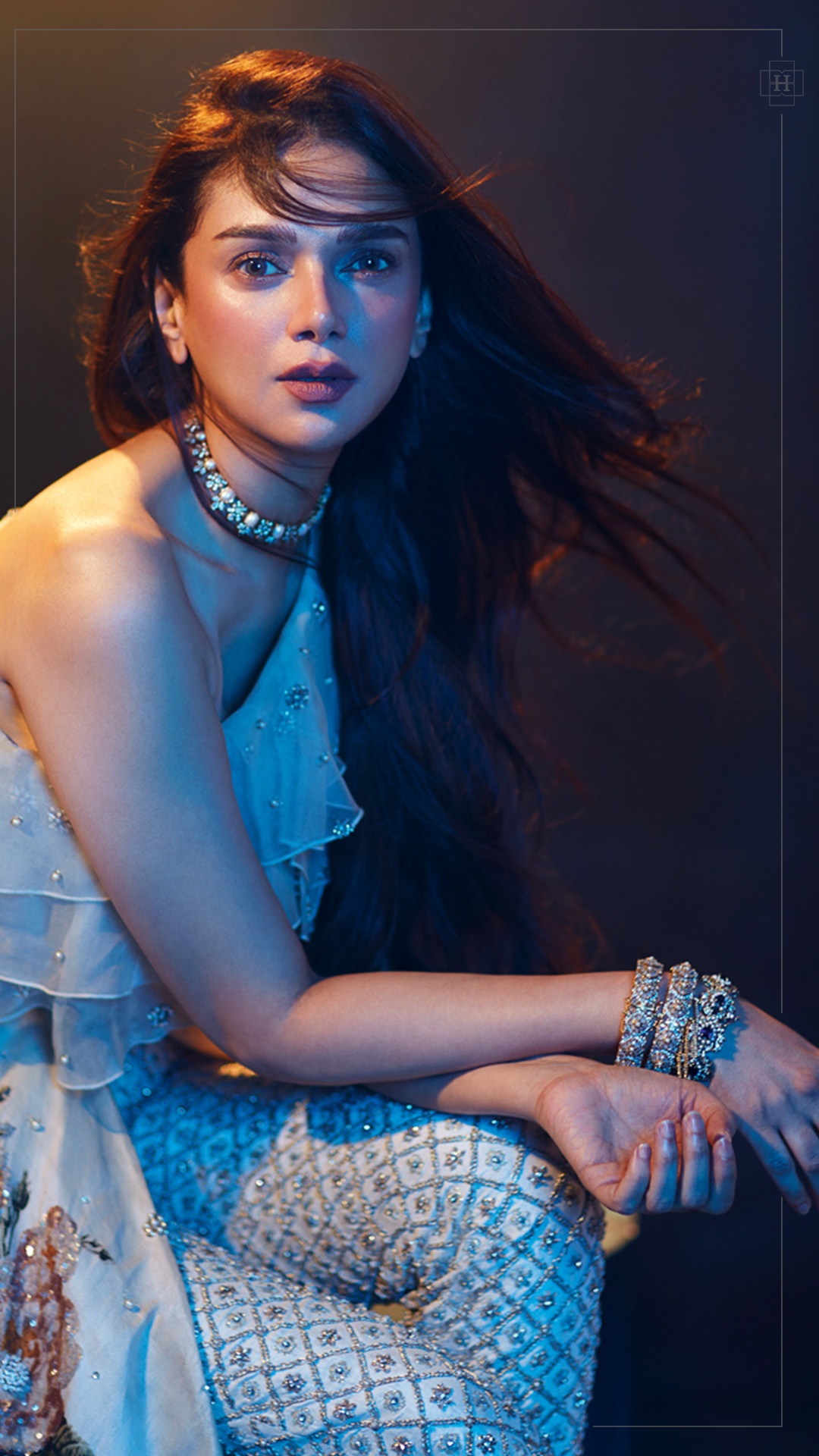 Hydari clad in a silver outfit, wears statement jewels by Hamna Amir that exude a unique style exclusive to brand only. The South Asian community has always found a generous place in their hearts for jewelry. Hamna Amir, as always is a step ahead by redefining the whole experience for jewelry enthusiasts by refining Designer Fine Jewelry to the industry.
Each piece is meticulously designed, reflecting a marriage of traditional techniques with contemporary aesthetics. It's not just jewelry; it's a statement, a testament to the brand's passion for innovative designs and unparalleled craftsmanship.
For this styled shoot Hydari opts for an understated glamorous look where a dainty silver choker takes center stage. Furthermore, she amps up the look by stacking a visual treat of chunky gold bracelets on her wrists that compliment the mood of the shoot. The style of jewelry that Hamna Amir boasts is not just mere accessories but a form of art that one carries to express their personal style; showcasing their connection to the refined world of art as well.
When we asked Hamna about the essence of her fine jewelry brand, Hamna explained:
"At Hamna Amir, we lay special emphasis on creating pieces with precious metals – like gold and silver – and encrusting it with genuine gemstones. That to me, is the true essence of fine jewelry."
In a world filled with mass-produced accessories, Hamna Amir stands tall as pioneer of sheer artistic brilliance with pieces that never lose their timelessness yet are always in touch with the evolving trends and styles as well.