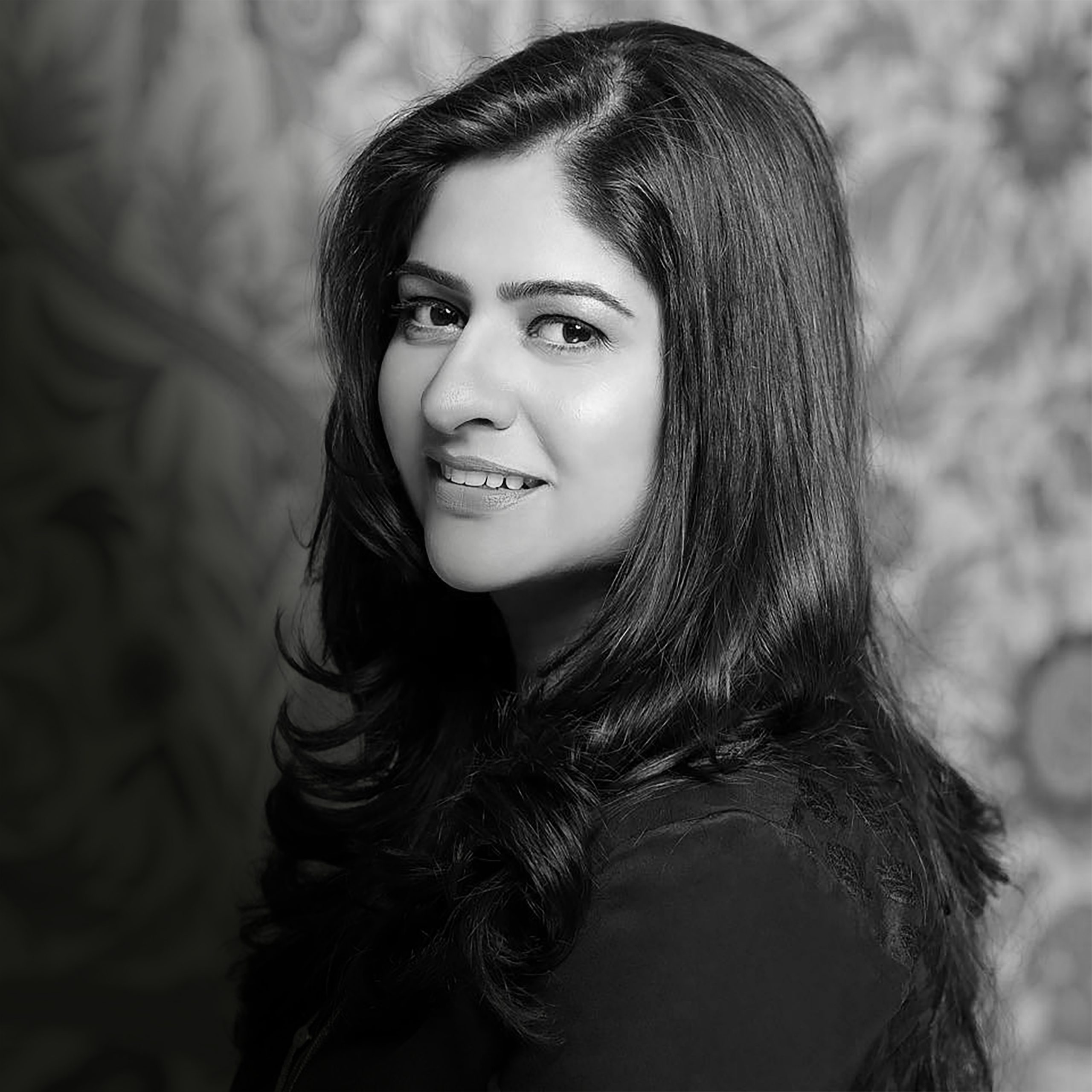 What makes this collection Éclat? How do you define fine jewelry?
Éclat stands for delivering an opulence that a well-crafted piece of jewelry is meant to convey; the shine, the glimmer and the extravagance. At Hamna Amir, we lay special emphasis on creating pieces with precious metals – like gold and silver – and encrusting it with genuine gemstones. That to me, is the true essence of fine jewelry.
As you intend to start a new studio that emphasizes on real based fine jewelry, how do plan to create a niche?
The niche for fine jewelry already exists because of the cultural significance of jewelry, specially that crafted in gold. What will really help the brand stand apart is our attention to detail, meticulous craftsmanship and unique designs.
The market may have many jewelers but Hamna Amir really stands a class apart when it comes to Designer Jewelers, how do you meet the pace of the ever-evolving designer industry?
To thrive in a market as competitive as one Lahore offers, it is essential to evolve with the industry. With Éclat, this is exactly what we are doing. We have deviated a little from our traditionally crafted jewelry to create pieces that will compliment modern silhouettes as well as traditional attire.
'Customer is King', how does Hamna Amir Designer Jewelry satisfy the varying demands of the modern customer?
The customers of Hamna Amir have remained loyal to the brand. In return what we offer is a unique experience of personalizing the jewelry pieces since our jewelry is not mass produced. We offer one-on-one appointments with the customer so we can understand and develop around their own vision.
With an increasing emphasis on trends in the market, how do you ensure your pieces remain timeless as well?
For me, the timelessness of a piece of jewelry emerges when I've created something that aligns perfectly with the brand's philosophy. When I know I've created a piece that has finesse and can be pointed out as a Hamna Amir piece, I know it will be timeless.
Many fashion designers choose to collaborate with you when launching their respective clothing lines, what makes you their first choice? Do you intend to do any collaborations in the future?
Our range of jewelry is inclusive to traditional as well as modern clothing. I think the versatility of the brand is something that attracts these clothing lines as well. They want to exhibit their clothes as adaptable and pairing them with our jewelry perfectly conveys that. Our collaborations will continue as we intend to branch out to international brands along with local ones.