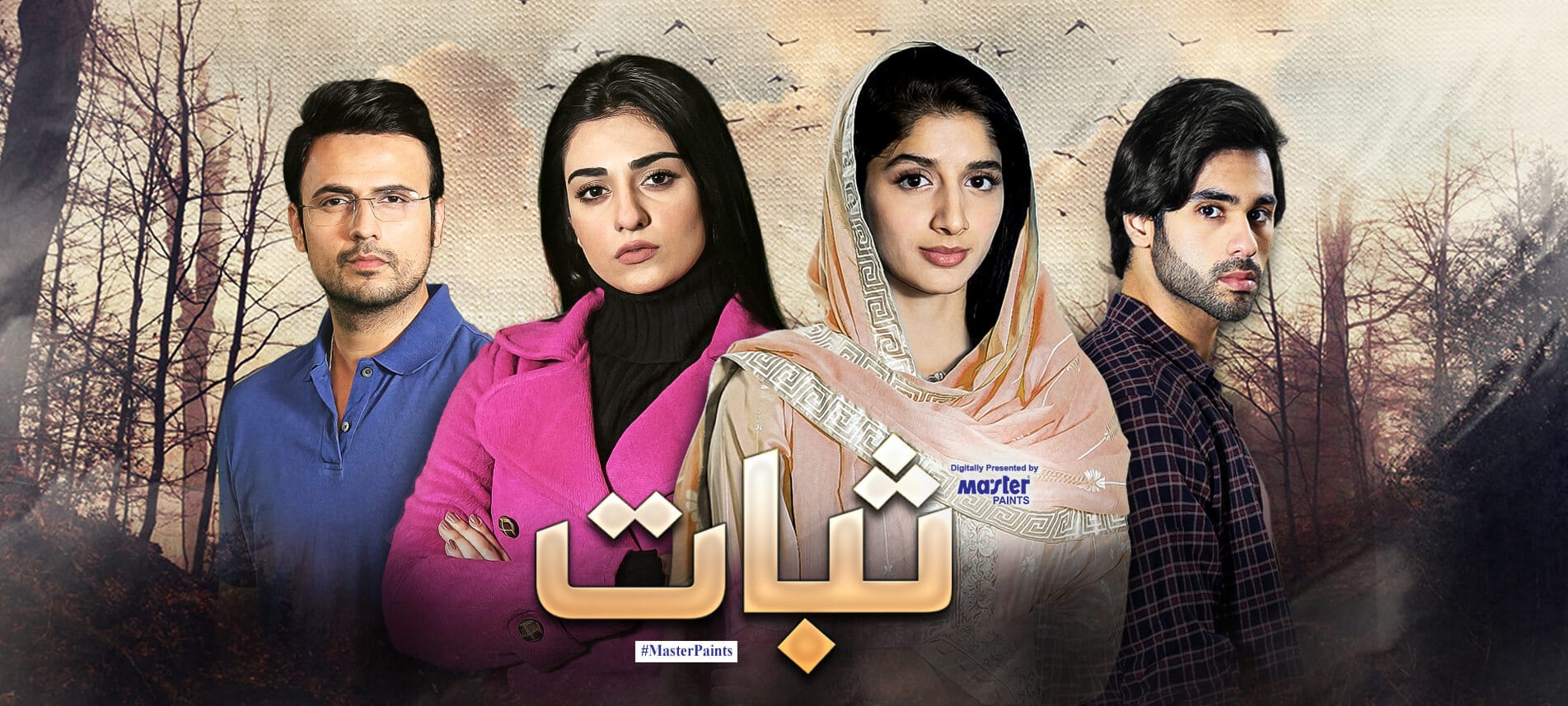 Mawra Hocane's latest project Sabaat starring Sarah Khan and Ameer Gilani is currently on air. While everyone's initial focus was on Sarah in a negative role as Miraal, people cannot help but notice the finesse with which Mawra executes her character Anaya in the drama serial.
Sabaat is the brainchild of Momina Duraid, Kashif Anwar and Shehzad Kashmiri, drama serial Sabaat features a star studded cast inclusive of Mawra Hocane, Osman Mukhtar, Ameer Gilani and Sarah Khan – a team enough to grasp attention on its own on the basis of glittering names. The serial highlights the differences in existing societal classism and its effects. It is based on a love story featuring an upper class rich boy (Hassan played by Ameer Gillani) falling in love with an intelligent girl from a middle class background (Anaya played by Mawra Hocane), and goes on to show the struggles met in order for the two to come into a union.

Mawra's character in Sabaat is of a shy yet fearless girl. In an interview with a local media platform, Mawra described her character as, "Anaya is loving but not very forgiving because of her clear distinction of right and wrong. These are some of her traits that I feel I have imbibed while playing her; her character is patient yet courageous as she is both docile and fierce when it comes to her family."
People on social media cannot help but love her in Sabaat. Here's what they are saying:
#Sabaat Was thinking #Sarakhan was Amazing, but this Week #MawraHocane was brilliant . Miral is always dramatic & Sara has plaid her so well , Anaya's well adjusted normality can go unnoticed but Mawra Struggling & maintaining her composure was just flawless

— Sadaf Haider صدف حیدر (@tomtomatoe) June 15, 2020
Mawra is doing justice with her character in #sabaat her best performance till date.

Also really like her in jpna❤️@MawraHocane and i really wish to see you and fahad mustafa together in film very soon. You two look good together 😘

— Meena (@meenusayss) June 8, 2020
loved this scene…Especially Mawra you in Sabaat like this is by far your best performance so far.. 🙌🏻@MawraHocane #Sabaat | #MawraHocane pic.twitter.com/uI8g62K25s

— 𝐁𝐞𝐛𝐞. (@Beenishmuffin) June 7, 2020
I was disappointed in Mawra after Daasi, but she's such a breath of fresh air in Sabaat. I'm loving Anaya and her parents and Hassan….and really everyone.

— SophiaQ (@SophiaAQ) June 13, 2020
IN LOVE WITH MAWRA AND AMEER😭❤😭#Sabaat

— Ayesheeyyy! (@Ayeshaaaaaa06) June 14, 2020
Managed to catch up on the last few episodes of #Sabaat and it's so goood!!

Can we please talk about Ameer & Mawra as Hassan & Anaya? Issa shipp 😍🌚❤️ pic.twitter.com/HY8wBAuN3h

— Nahi. 🐺 (@bandhikahaani) June 11, 2020
Love both Ameer Gillani's and Mawra Hocane's acting performances in Sabaat.Superb chemistry.Both are like a breath of fresh https://t.co/Rc3gsWLHtC overacting,calculated performances.Look forward to their relationship in subsequent ep's. @MawraHocane #sabaat

— Sudha!!!Rheality is Fake!!! Believe in Reality!! (@sudha_sep) May 19, 2020
Sabaat is okay show just like anna started off real well but now it's all about repetitive scenes and mawra is doing well i know, idk it's because of her character or what but she's better than sarah

— Missing meer and mahin hour ✨ (@_hahahabibaaa) May 18, 2020
I can't believe I am saying this but Mawra is actually good as Anaya. She did improve in this one.#Sabaat

— Kudi Pataka (@chick_gal) May 18, 2020
https://twitter.com/Alisha98105097/status/1262258703635529728
@MawraHocane Classic episode of Sabaat. Loving every bit and moment of it. Keep it up Mawra and Ameer. You guys have made our Quarantine worth it. ❤️

— Faryal Bakhtyar (@BakhtyarFaryal) May 17, 2020
Are you also following Sabaar? Then let us know what your opinion is on Anaya by dropping a comment on our Instagram page.
Until next time!