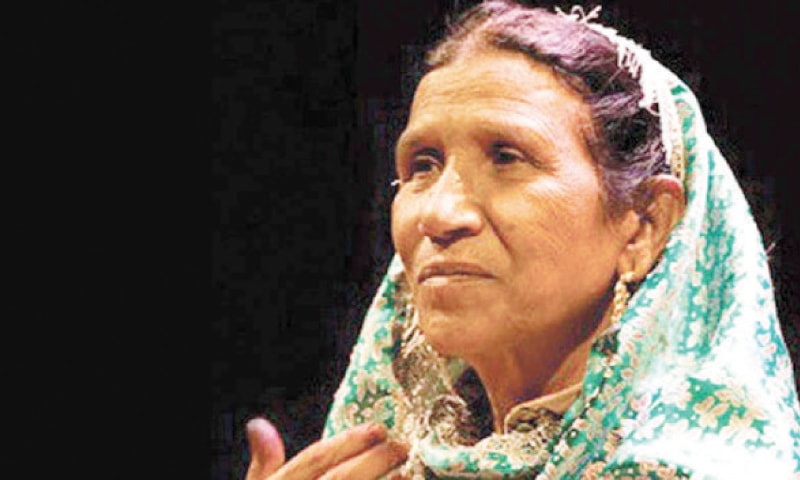 The renowned Pashto folk singer Zarsanga Bibi has been reported to be living in a tent  with over 200 family members after the culture department took back her official residence in Kohat district.
Zarsanga Bibi also referred to as "The Queen of Pashtun Folklore", began her singing career singing for Radio Peshawar and some television programmes, has over 2,500 awards, certificates and medals as of today. She has given several Pashto hits such as the following one:
However, she said that the ongoing pandemic has made living conditions for her and her family difficult, bringing her to a position where she has to beg.
Zarsanga said that she rejected offers from Afghanistan and several other countries, saying that she only worked for Pakistan because her country has been her identity and she would live and die with it. She added that she would never leave Pakistan despite her current situation and the attitude of relevant authorities.
She has expressed that her only wish now is for a humble residence so that she could live her last years of her life in peace, comfort and dignity.