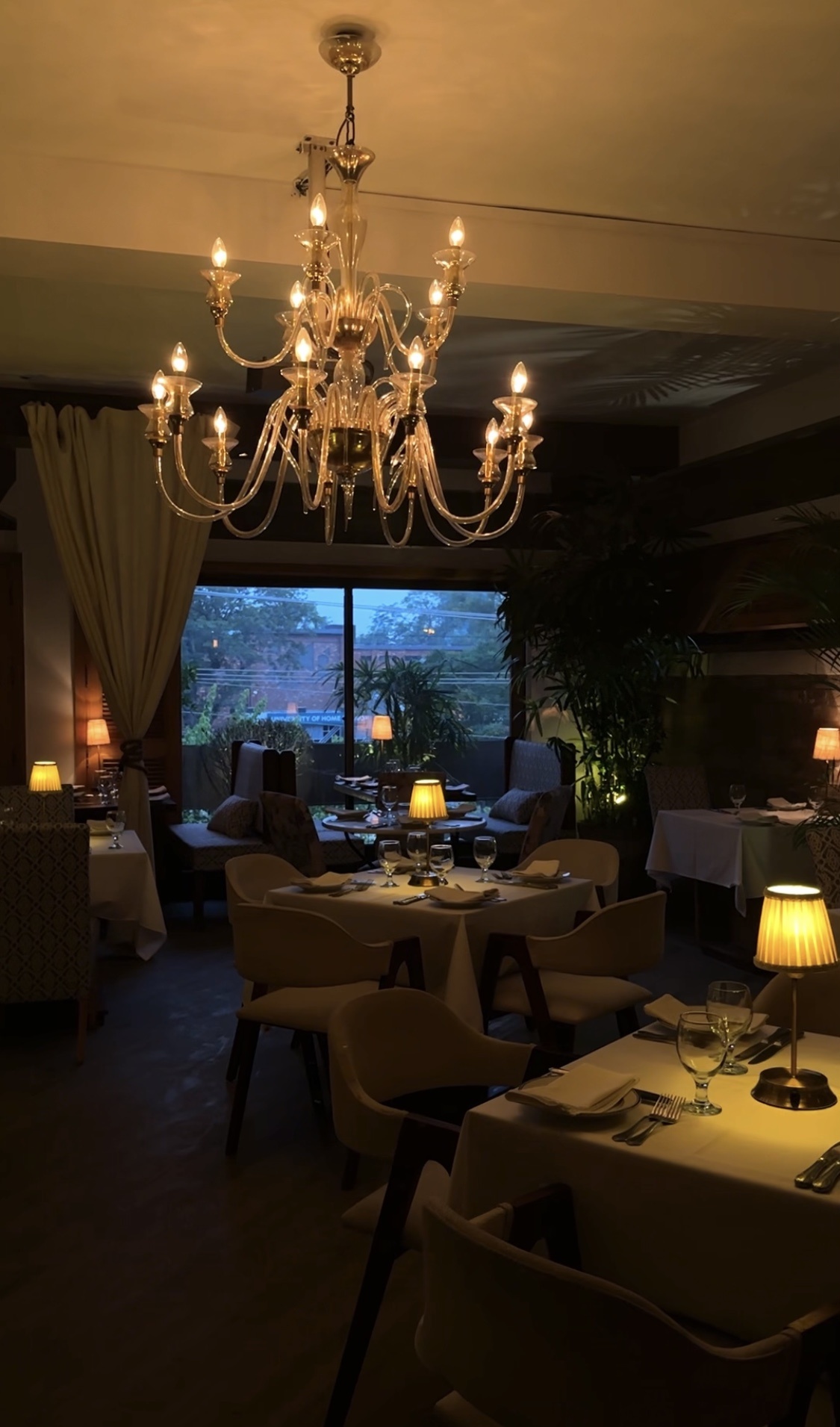 Paola's Cosa Nostra has always been our Tuscan escape nestled in the heart of Lahore. To our charming awe, they recently announced their newest project: Roman Holiday-a weekend, summer pop-up at Paola's Upstairs.
The Culinary sanctuary is named after the owner's grandmother of Italian descent, Paola. Hence, what you experience at Paola's is authentic Italian cuisine with unadulterated recipes passed on from generations.
The immersive Italian Sojourn, their summer pop-up called The Roman Holiday as the name implies is a four-course indulgent Italian food-station experience curated to push people's palette into realizing the magic of the Italian cuisine that we never got to experience in Lahore.
It's a place where passion for Italian cuisine intertwines with exquisite craftsmanship with every morsel of food transporting you to Italian nirvana.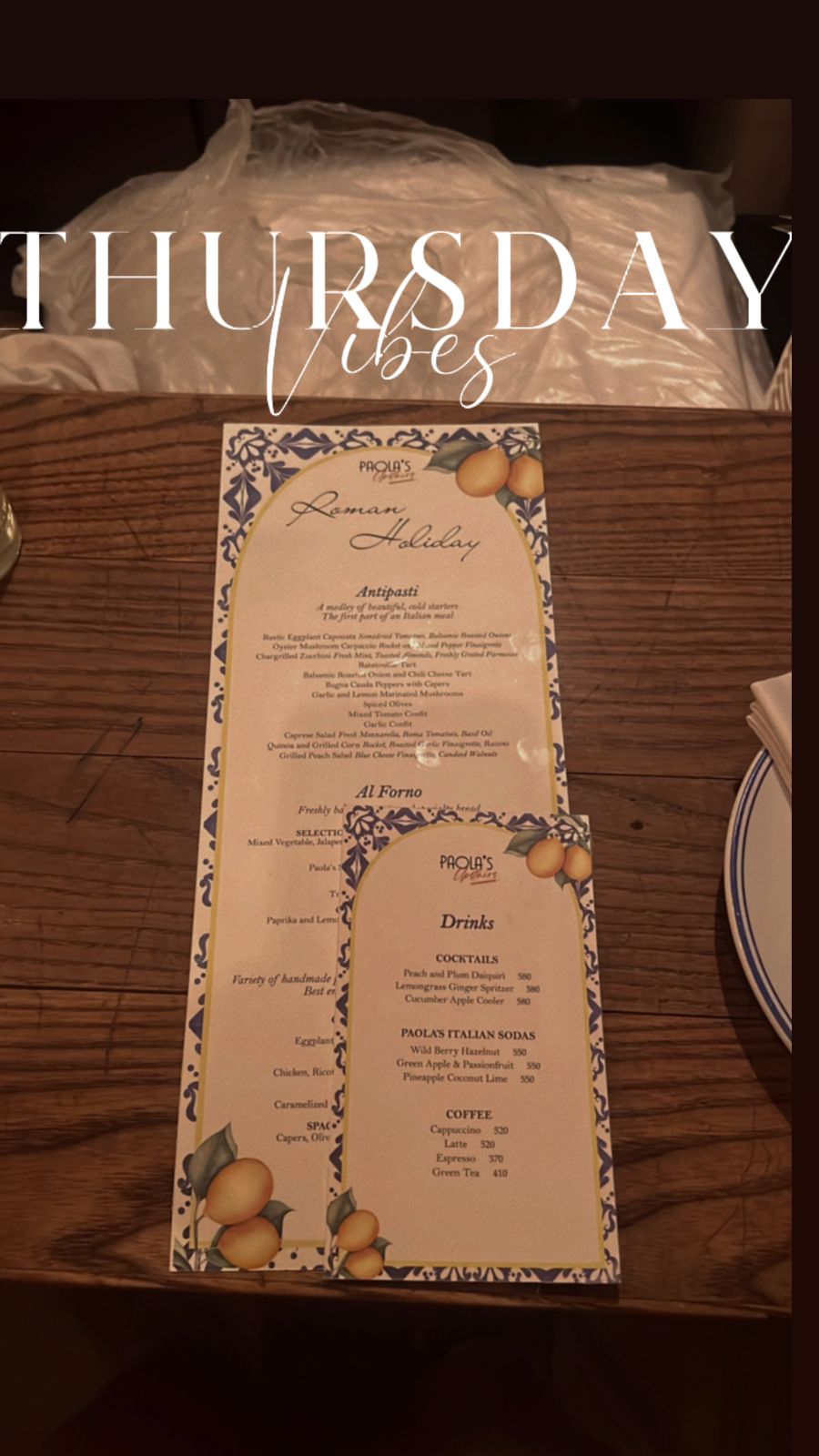 Upon entering, the aroma of fresh artisanal bread wafts through the air, the menu boasts an exquisite selection of Antipasti (cold starters); the first part of an Italian meal. Plump, juicy and fresh tomatoes, drizzled with the rich olive oil take centre stage along with other starters including grilled peach salad with Blue Cheese Vinaigrette and candied walnuts among others. With a plethora of options at your service, you get to experience the cuisine to its depths without compromising on your personal tastes.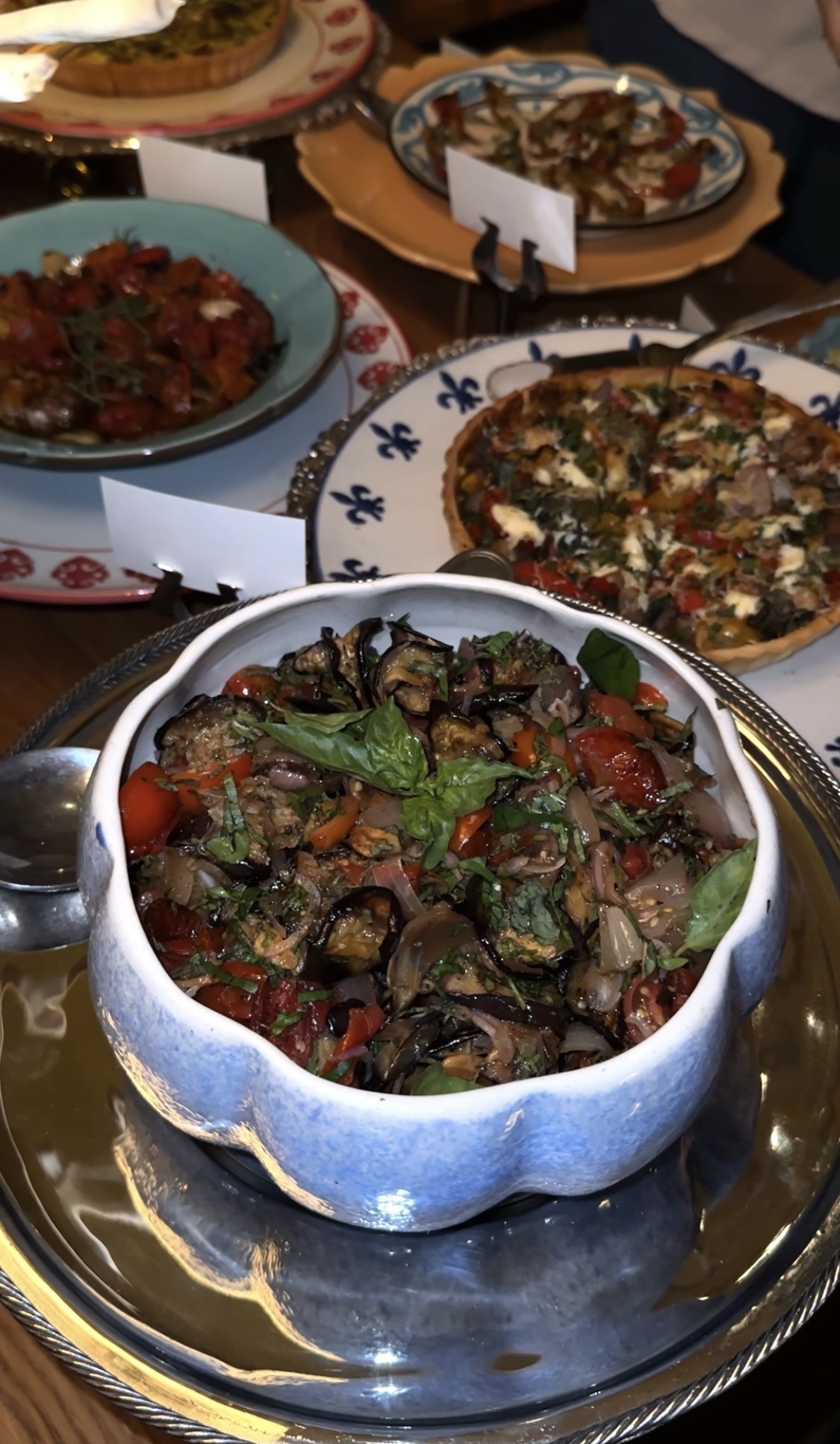 The selection of house made focaccia, true Italian Grissini and Paola's signature crusty artisanal breads are not only a visual spectacle but also beckon the taste buds into a symphony.
Of course, the Primi-variety of handmade pasta with made-from scratch sauces are the crescendo of the experience. You see the strands of spaghetti coming to life in front of your eyes and taking their rightful space in plates screaming Positano reverie.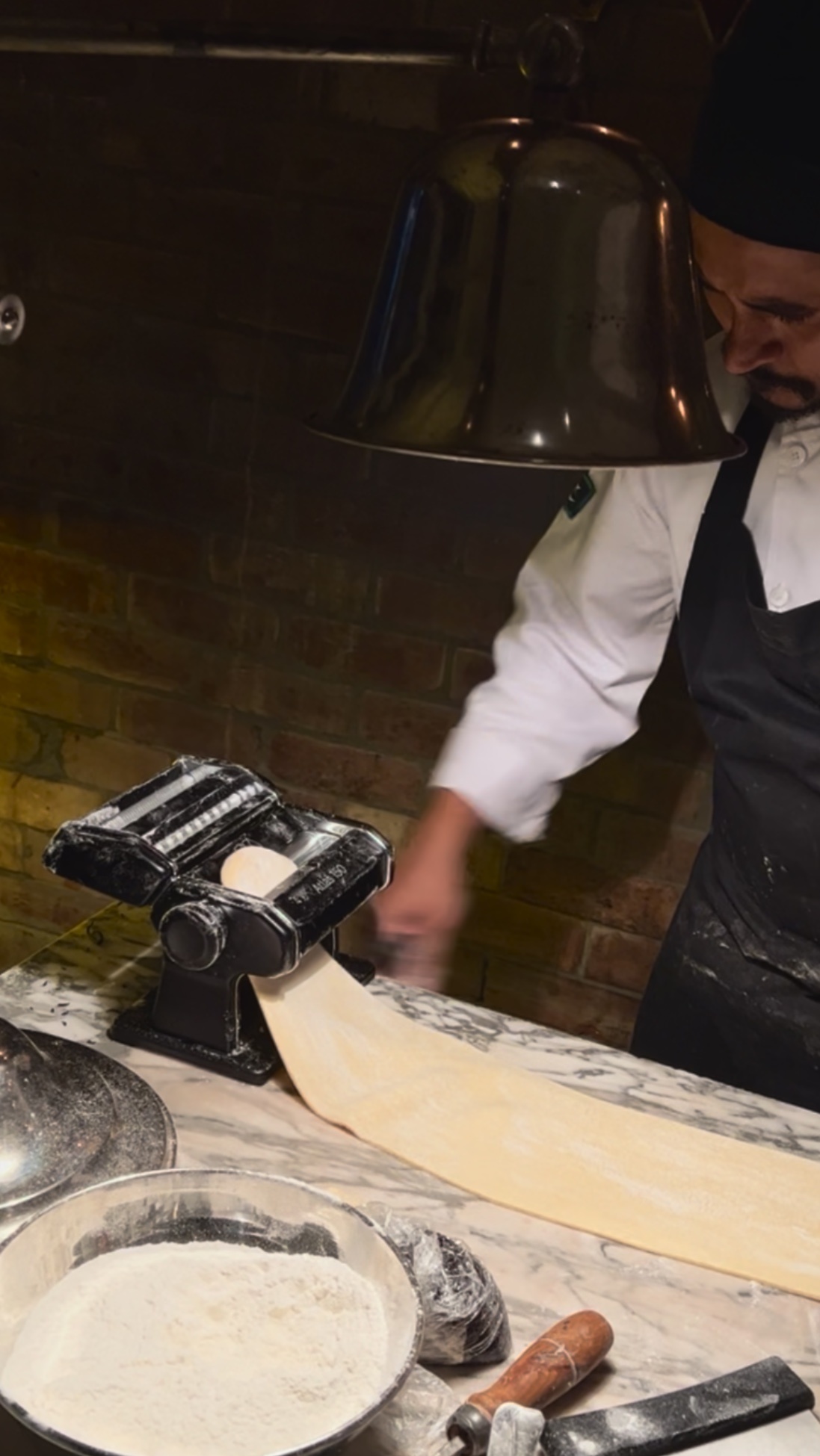 The Secondi features a medley of curated meats, thinly sliced and carefully arranged summoning you to savor their rich essence and texture. Mediterranean lamb with a rosy sear, majestic Australian steaks and eighteen-hour marinated Rotisserie chicken are served alongside with side dishes that preserve tradition yet are inspired by innovation.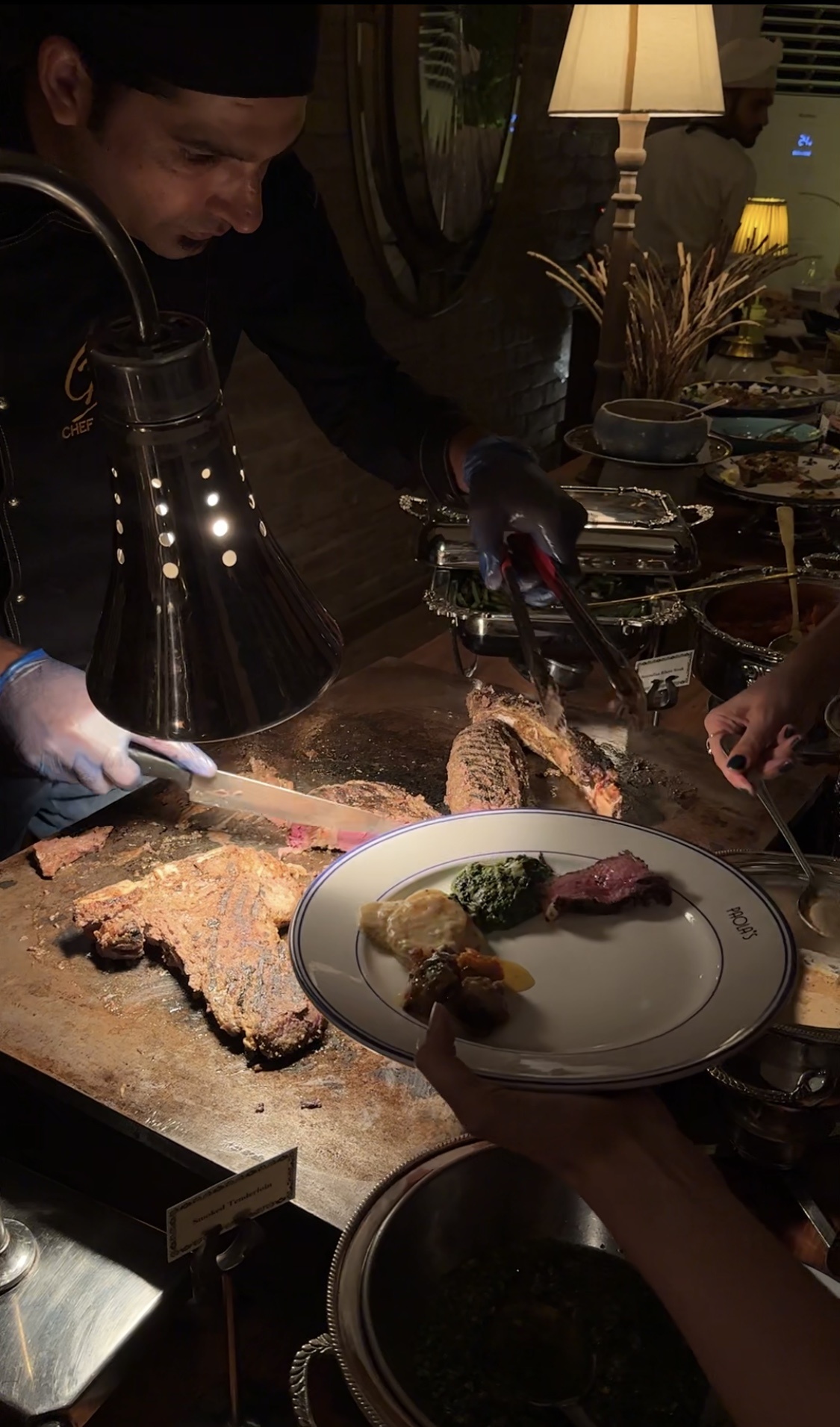 The experience wraps up with an unparalleled made to order dessert round that embody the essence of Italy's passion for food and art. From velvet like Panna Cotta to well balanced and textured Cannoli, you will end your Roman Holiday a few pounds heavier but totally worth the while.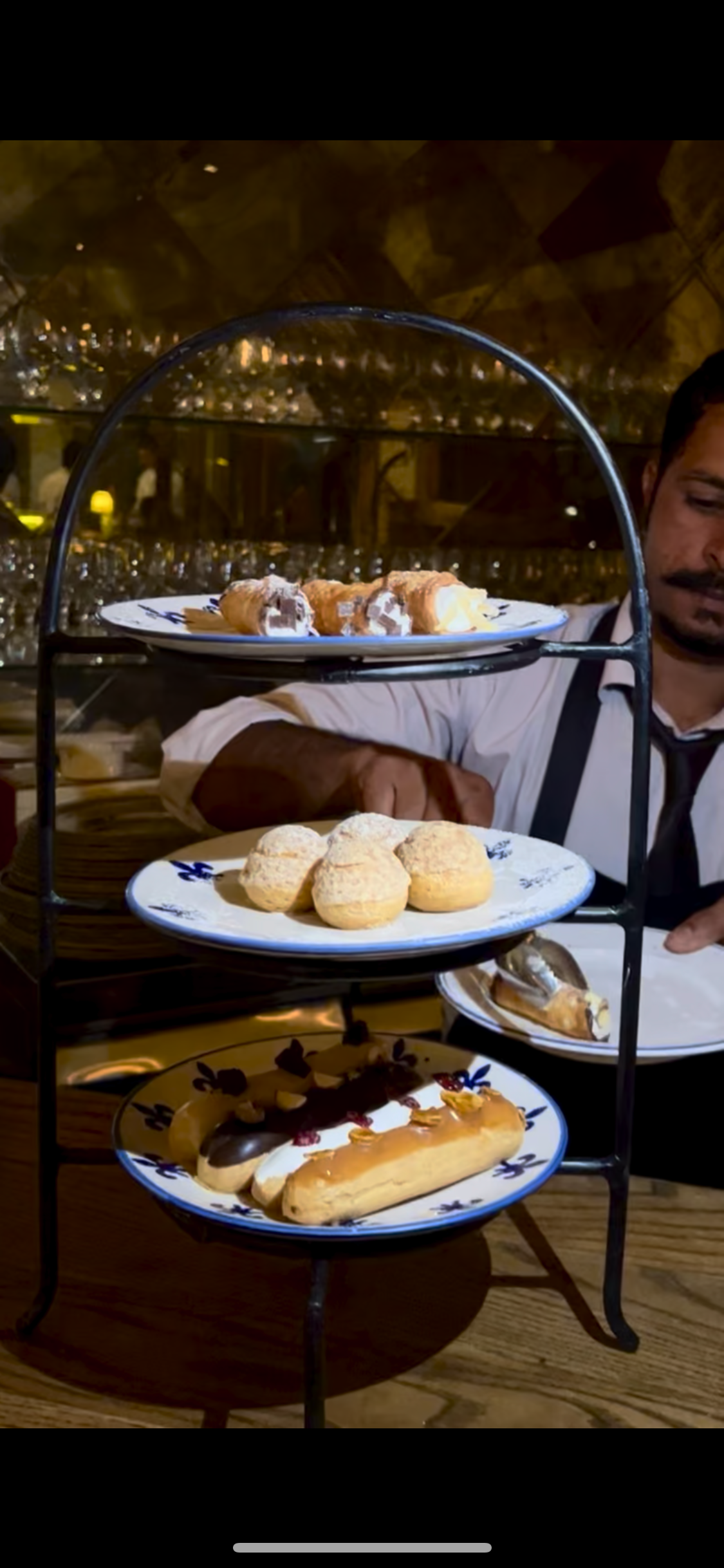 Make your reservations @ 0308 9202166 for an experience like no other.