Sports play a crucial role in the development, well-being and progress of any country. The active participation in sports improves community health and productivity, reduces medical expenses, brings discipline in character, produces great leaders, and enhances social cohesion. However, being an under-resourced country since its very birth Pakistan has had little funds to fully work towards the blossoming of sports and sports professionals in the country.
As a result, aside from the Pakistani cricket team, we hear and know little about athletes, swimmers and professionals from other sports, in the country.
Still, despite a sharp shortage of adequate funding, professional training facilities and opportunities for growth, the country has not been short of talent, with ambitious young individuals continuing to prove their mettle and bringing home awards and accolades every now and then. Some such examples are as follows:
Arshad Nadeem
The 21-year old heart throb who recently fought it out alone to become the fifth best javelin thrower in the world in the 2021 Tokyo Olympics, with barely any funding, institutional support or facilities.
Muhammad Yousuf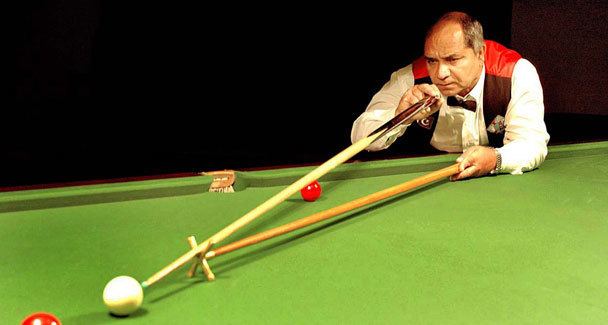 The greatest Pakistan snooker player who has won multiple world titles and other major events. Yousuf completed Pakistani sports dominance in early 90's by winning 1994 IBSF World Snooker Championship and at that time Pakistan was also World Champion of cricket, hockey and squash.
Naseem Hameed
Winning the 100-metre in mere 11.81 seconds at  South Asian Federation Games (SAF) 2010, she secured the title of "Queen of Tracks". Now she is serving as a coach at Aman Foundation and also trains underprivileged children in Korangi.
Muhammad Ashiq (1935 – 2018)
A world-class Pakistani cyclist. He competed in the Summer Olympics of 1960 and 1964. He competed in Rome in 1960 and Tokyo in 1964 and though he won no medals, he was hailed as a national hero for Pakistan. However, he spent the latter phase of his life driving a taxi and a van before bouncing around several other small business ideas, before finally being reduced to driving a rickshaw, for the last six years of his life, which he spent in poverty and under excessive debt.
Therefore, sadly despite the swear and blood these professionals put into their craft, the reward is small and often extremely short-lived, with their names being forgotten soon after they reach a certain age and due to physical constraints, are no longer able to contest for medals and accolades. This is where we as a nation fail our national heroes, often leaving them to leave a life of poverty and destitution.
In conclusion, by and large, till now Pakistan has not managed to achieve all that it can in the realm of sports, and there is still a large amount of potential that goes untapped every year solely because of a lack of proper guidance, training and funding provided to the sports sector.
As citizens, we need to provide all the love, opportunities and financial support we can to our sports stars, to fill the gaps that our institutions seem to have left empty, and ensure that the blood, sweat and efforts of these immensely hard-working individuals do not go to waste!