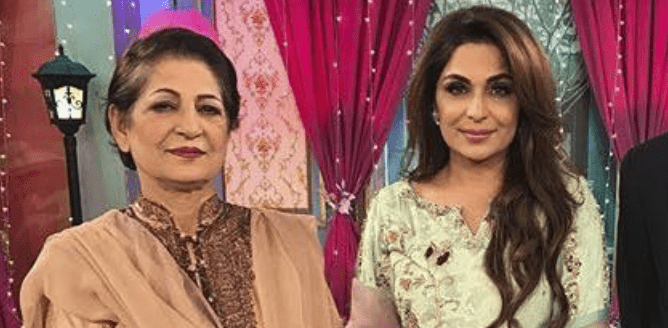 Last night, news regarding Meera Jee being admitted to a psychiatric facility in New York started circulating social media. The news was further confirmed when Meera Jee's mother confirmed that she had been forcibly put there. She further asked the Prime Minister Imran Khan to help bring her daughter home.
Laddies and gentlemen No. 1 actresses #Meera is in mental hospital USA, Meera's mother statement pic.twitter.com/nKqVOOK8qH

— Haris Najam (@HarisNajam1) April 8, 2021
However, that's not it! The statement of Meera Jee's manager who is based in Pakistan paints a different picture. He claims that Meera Jee is perfectly fine and is at her home in the states, the rumour started circulating because of some personal disputes between the family. He rubbishes news of her being admitted to a mental hospital and claims that her mother is spreading rumours.
View this post on Instagram
Imran Abbas also took to social media to explain the situation. "Meera called me this morning to clarify it to all of our media/social media that she is perfectly fine and there is nothing wrong with her mental health. Kindly don't sensationalise the story and make fun of her. Calling someone mentally unstable is not a bloody joke," he wrote. "A person loses his/her credibility in society and moreover it can actually push her to be a mental wreck and make her take any extreme action. It can really harm her career and affect her adversely in so many different ways…She doesn't need your sympathies or prayers to be fine. Kindly don't show this fake concern by putting status. Let's pray for our sick society, news channels and social media which can actually push anyone to commit suicide by their petty jokes and flimsy humour."
View this post on Instagram
Want to add more to the story, do let us know in the comments section here