With Mere Pass Tum ho reaching new heights of success and becoming a household name in no time – it is no surprise that the meme gods HAD to take the golden opportunity to make the most of the limelight! Witnessing the craziest of memes after each episode, we were forced to compile top Mere Pass Tum Ho memes which got us chuckling uncontrollably!
1. The Time When Danish Made Enough Money to Pay Pakistan's 'Qarz'.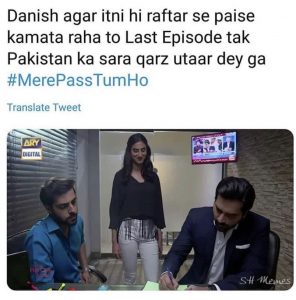 2. When Danish was Reminded of Taxation!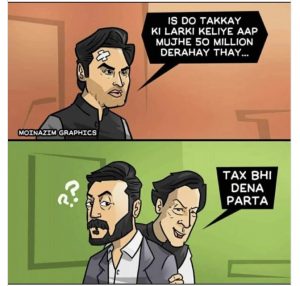 Source: Moinazim Comics
3. When the Meme Gods Predicted Danish and Roomi's Future and Compared it to Malik Riaz and His Son!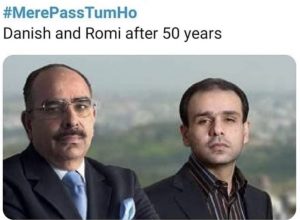 4. The Time Mrs Khan Schooled Roomi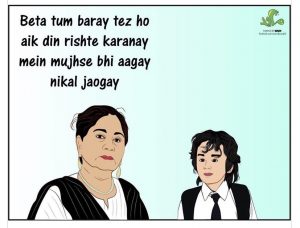 5. The Time When Mehwish and Modi Coordianted their Fall!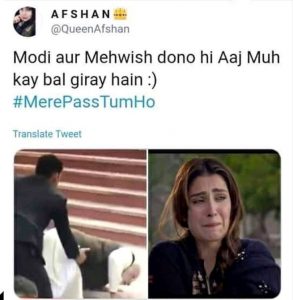 6. When Nobody Understood How Danish Was Minting So Much Money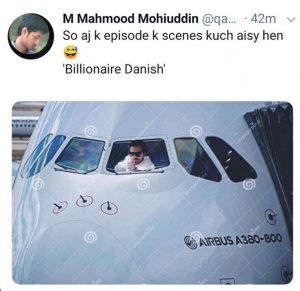 The meme gods really had us with their sense of humor, adding all the more zest to the Mere Pass Tum Ho craze. Which meme cracked you up the most? Or did we miss out your favourite one? Let us know by dropping a comment on our Instagram page.
Also if you still haven't jumped on the Mere Pass Tum Ho bandwagon, read this to get started!