The internet had a meltdown a few days ago when it was discovered that the Oscar award winning actress Lupita Nyong'o had visited Pakistan in order to attend the wedding of designer Misha Japanwala. Now the actress is reminising her trip by uploading some gorgeous pictures of her trip to Karachi and is giving us major FOMO. Check them out with us below!
Lupita seemed to embrace the spirit of Karachi completely as she uploaded pictures of visiting local spots like the empress market and even had tea at a chai dhaba!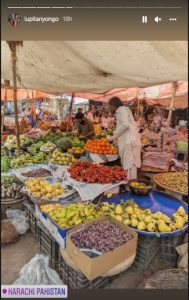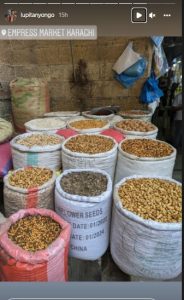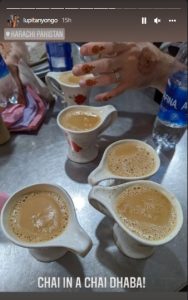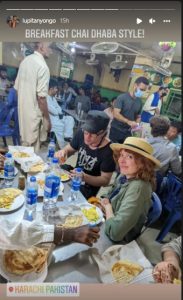 Lupita even expressed her love for Karachi's music as she uploaded a clip on her Instagram stories where she was riding a bus and jamming along to "Ishq Aap Bhe Awalla"
View this post on Instagram
Lupita Nyong'o even expressed her love for shalwar kameez and was captured wearing this pale pink set by Anita Dongre as she posed along with Misha Japanwala
View this post on Instagram
We even spotted Karachi truck art as one of Lupita's favorite spots in the city! The actress posed next to a truck and declared that Pakistani's have the best aesthetic compared to any other country!
View this post on Instagram
We love that Lupita loved Karachi as she declared she loved Pakistan in a picture. We love that you have a wonderful time here Lupita, and we hope to see you again soon!