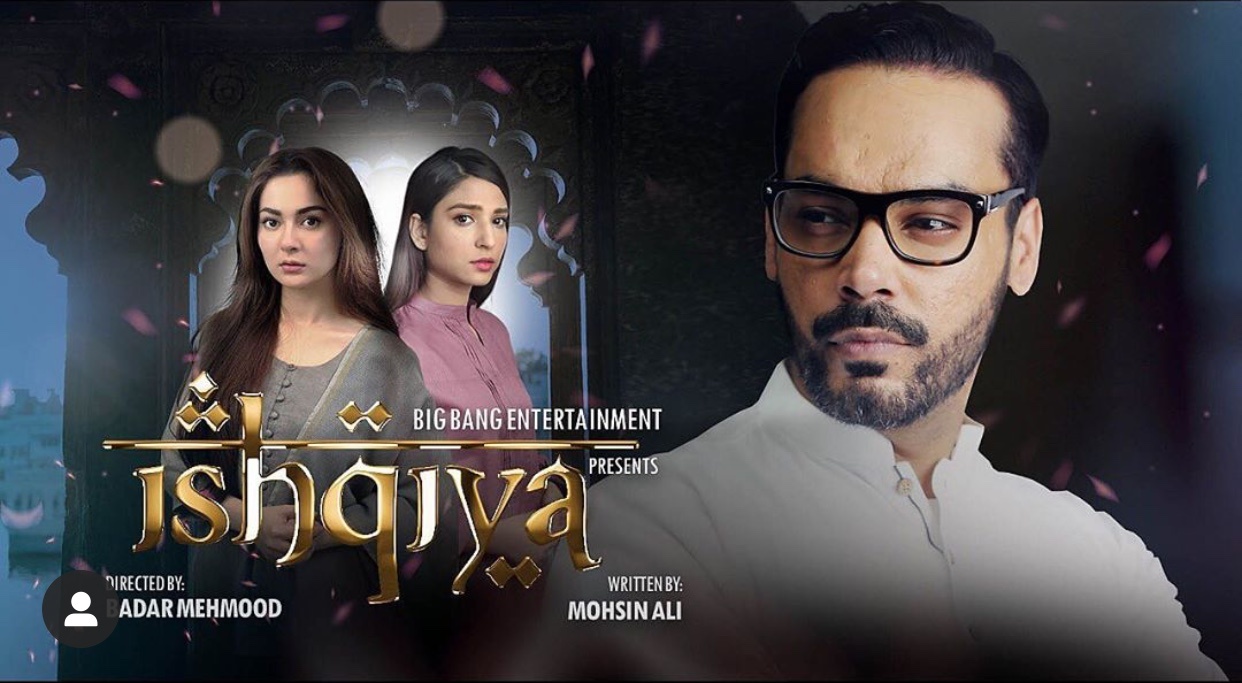 Ishqiya – How the tables have turned  , making the drama even more interesting and fans just cant wait for how things will unfold for both the couples.
The drama started off on a very light theme which kept the audience glued to their screens from the very first episode. It revolves around three different families with four main lead roles, Hamna (Ramsha Khan) , Hania Amir (Rumi) Hamza (Feroze Khan) and Gohar Rasheed (Azeem).
Hamna and Hamza were shown as a couple who are madly in love with each other in their college days. Hamza is portraying the character of a young, aggressive man who has a very soft romantic side for Hamna yet is very possessive about her.
Rumi is portraying the character of Hamna's sister who is totally opposite to her sister. She has a very lively, fun-loving and witty nature which made the audience love her from the very first episode as she brings alot of positive energy to the drama.
https://www.instagram.com/p/CA5sVnHglVe/?igshid=1bp5mh6vfxfp
Things take a drastic change when Hamna does not take a stand for Hamza and gets married to Azeem which provokes Hamza to take revenge from her and gets married to her sister Rumi to stay close to Hamna to torture her.
https://www.instagram.com/p/B7L34ABHnAb/?igshid=1cd8b3ojptrh
https://www.instagram.com/p/B7gMgm0HR-_/?igshid=zqkypi72pavf
After a long time from being constantly tortured by Hamza, Rumi takes a bold step and confesses infromt of her husband, mentioning about her past relationship with her current brother-in-law Hamza.
On the other side, Rumi has made Hamza fall in love with him gradually with her caring nature towards him, which Hamza himself is unaware of. The on-screen chemistry have made them one of the popular drama couples trending on social media!
This drastic change in the drama has made fans curious and excited to see of what will happen next.
Fans have made Ishqiya trend on the social media an has a million views on each episode. 
We just cant wait to see how things will unfold in the coming episodes!!
 Here is what the twitterati have to say: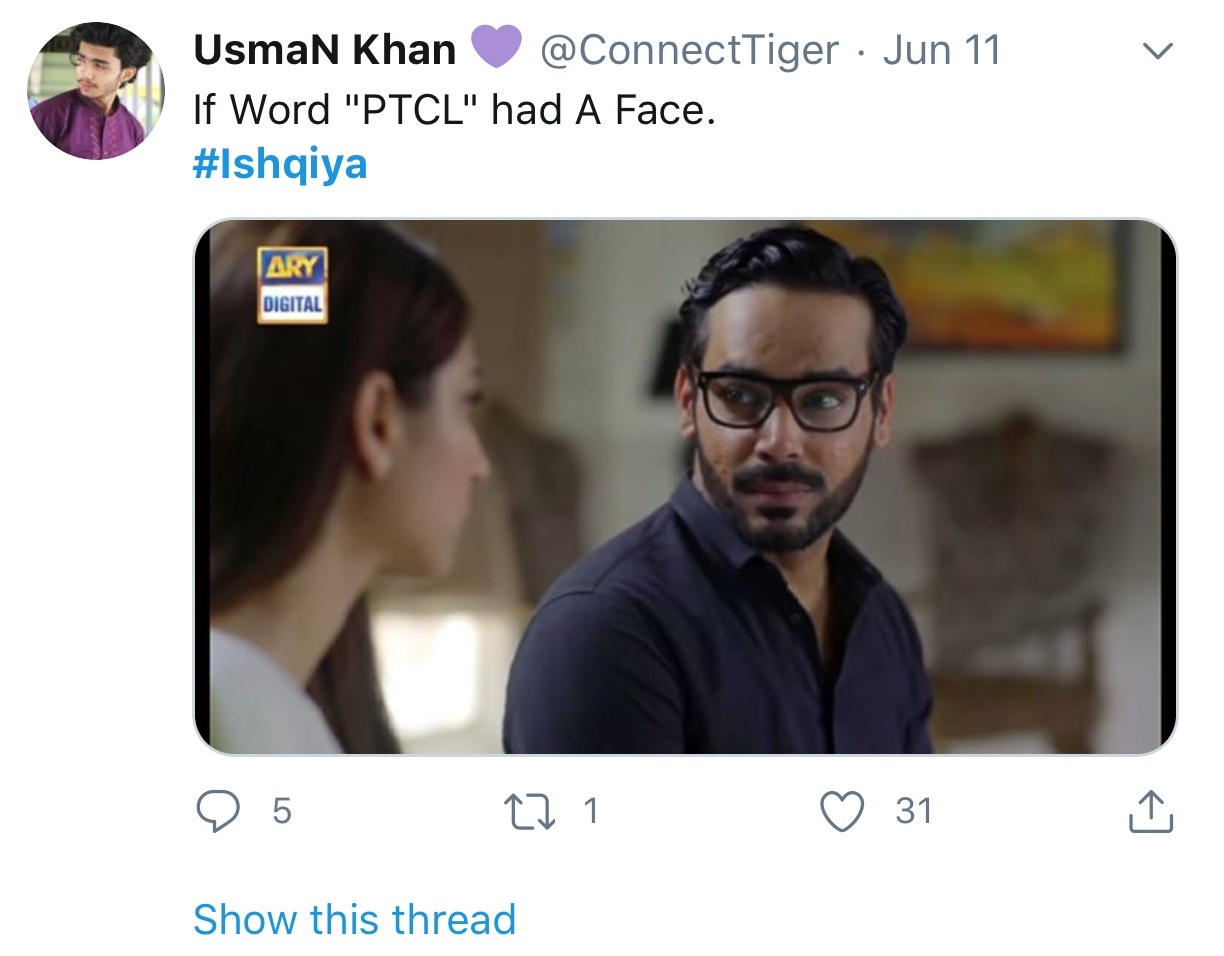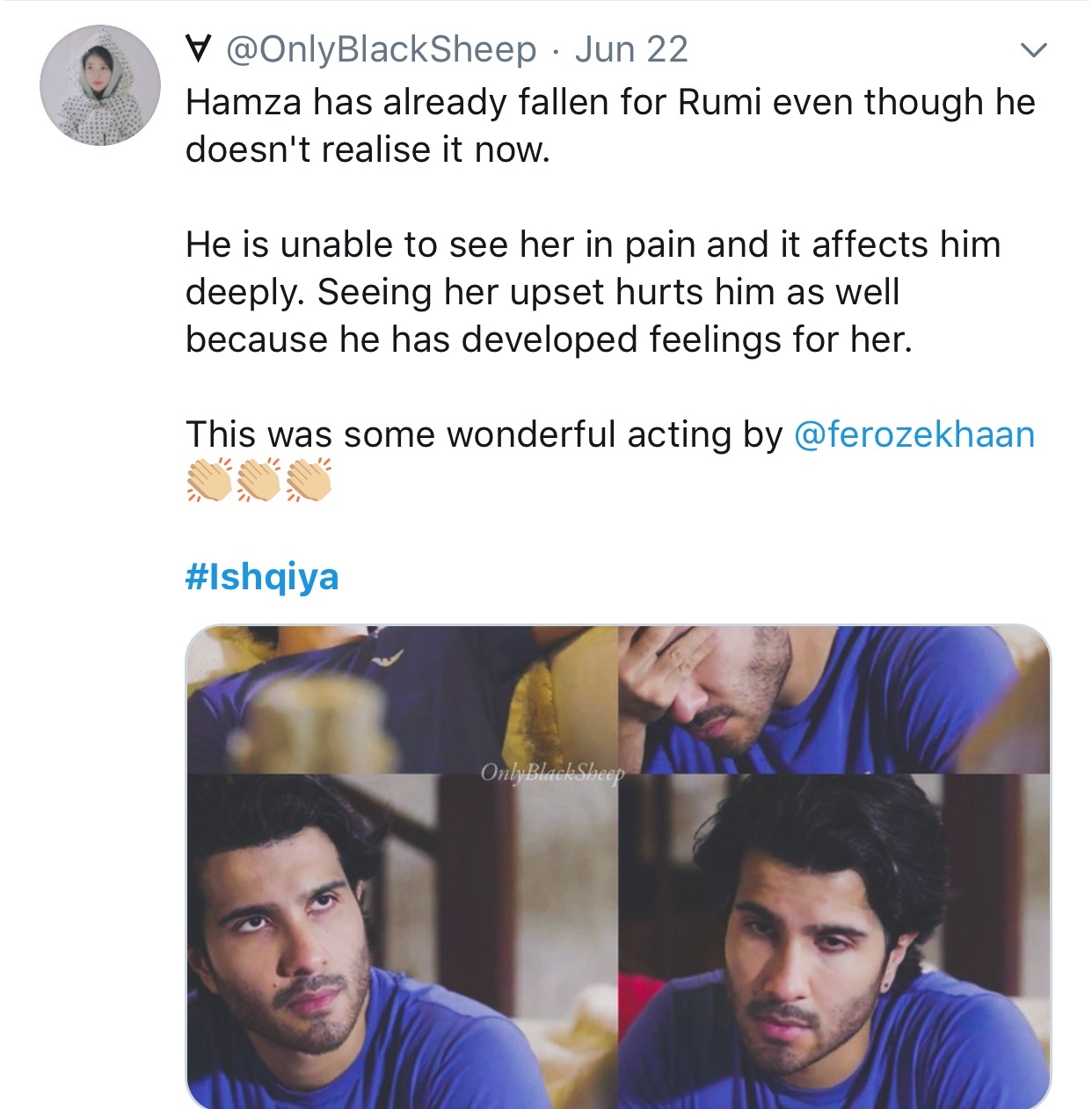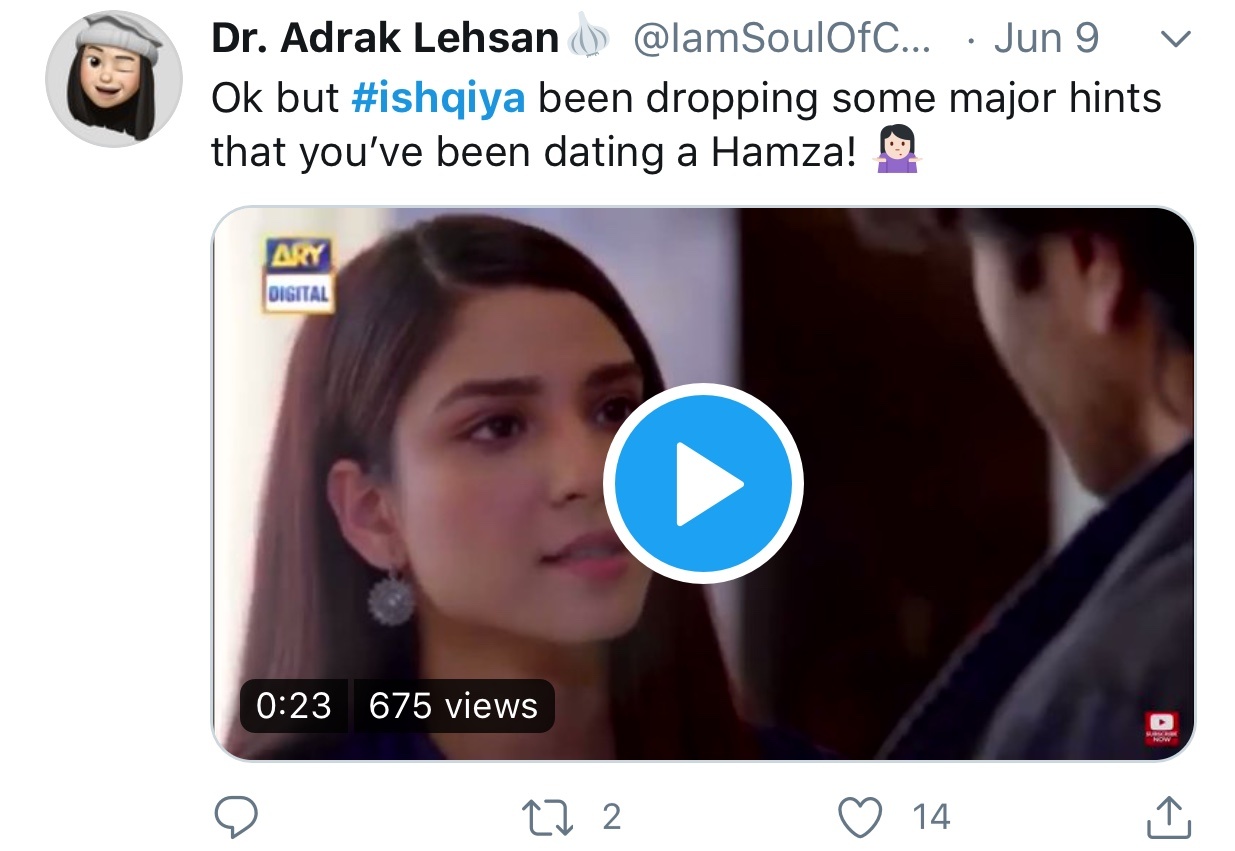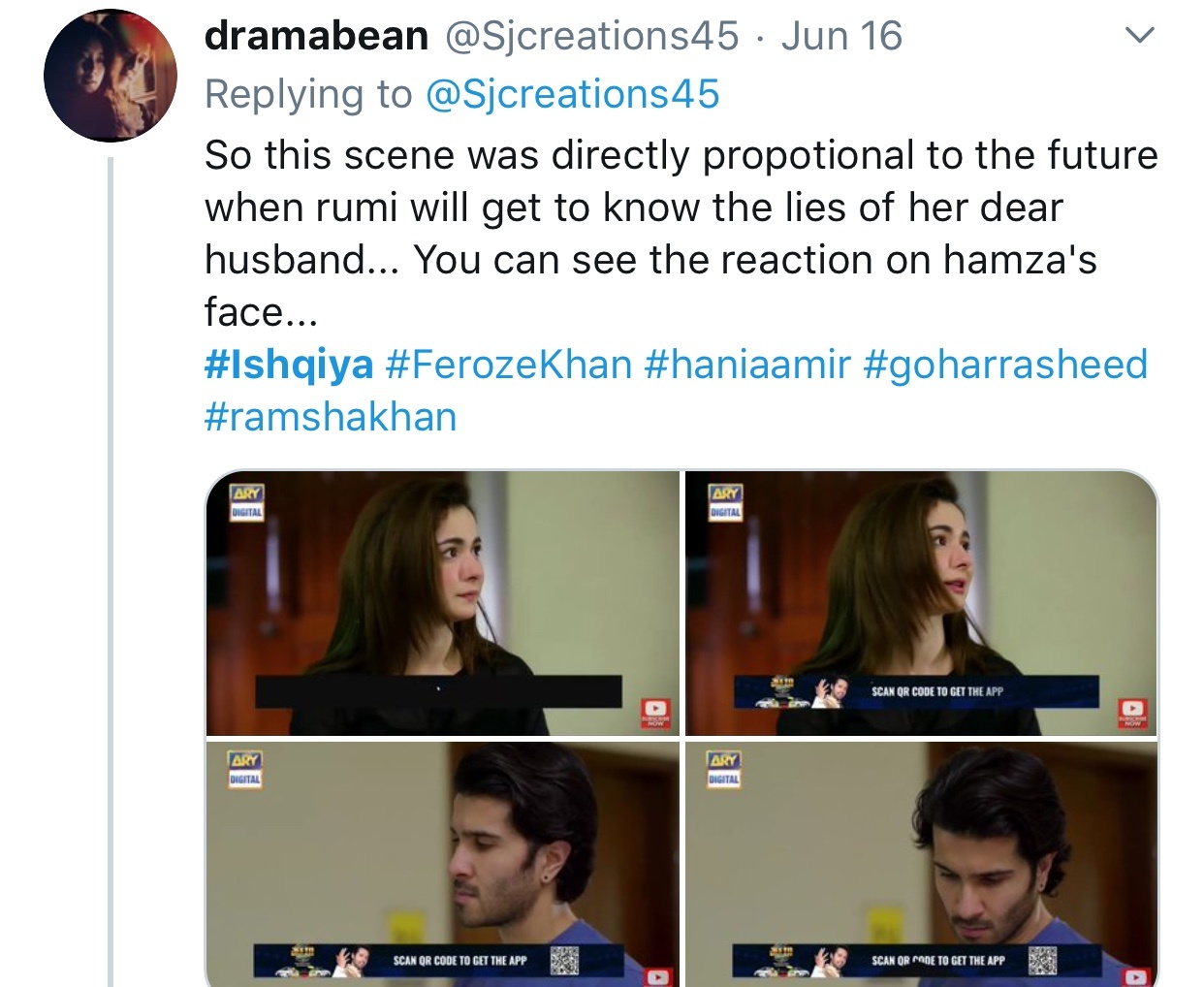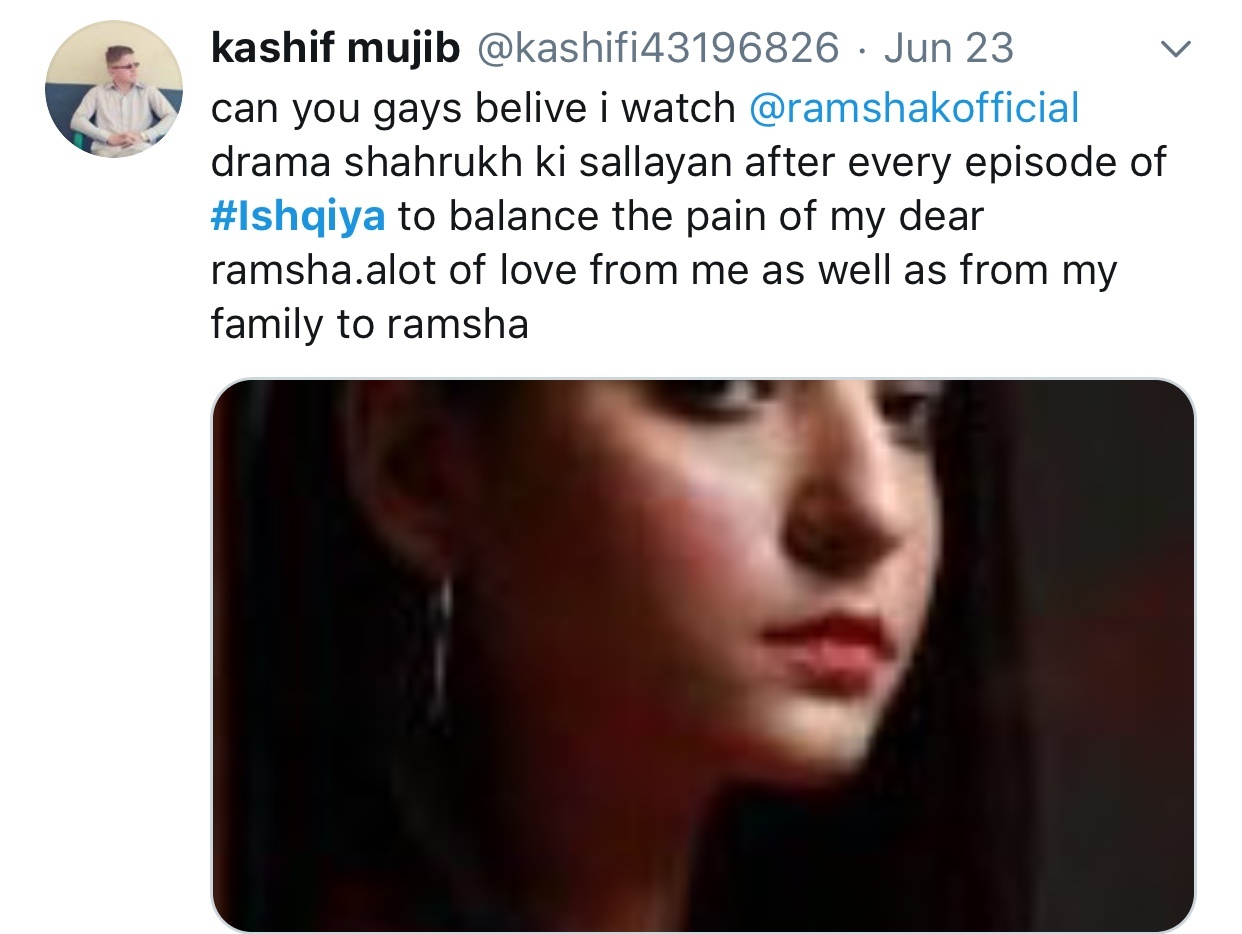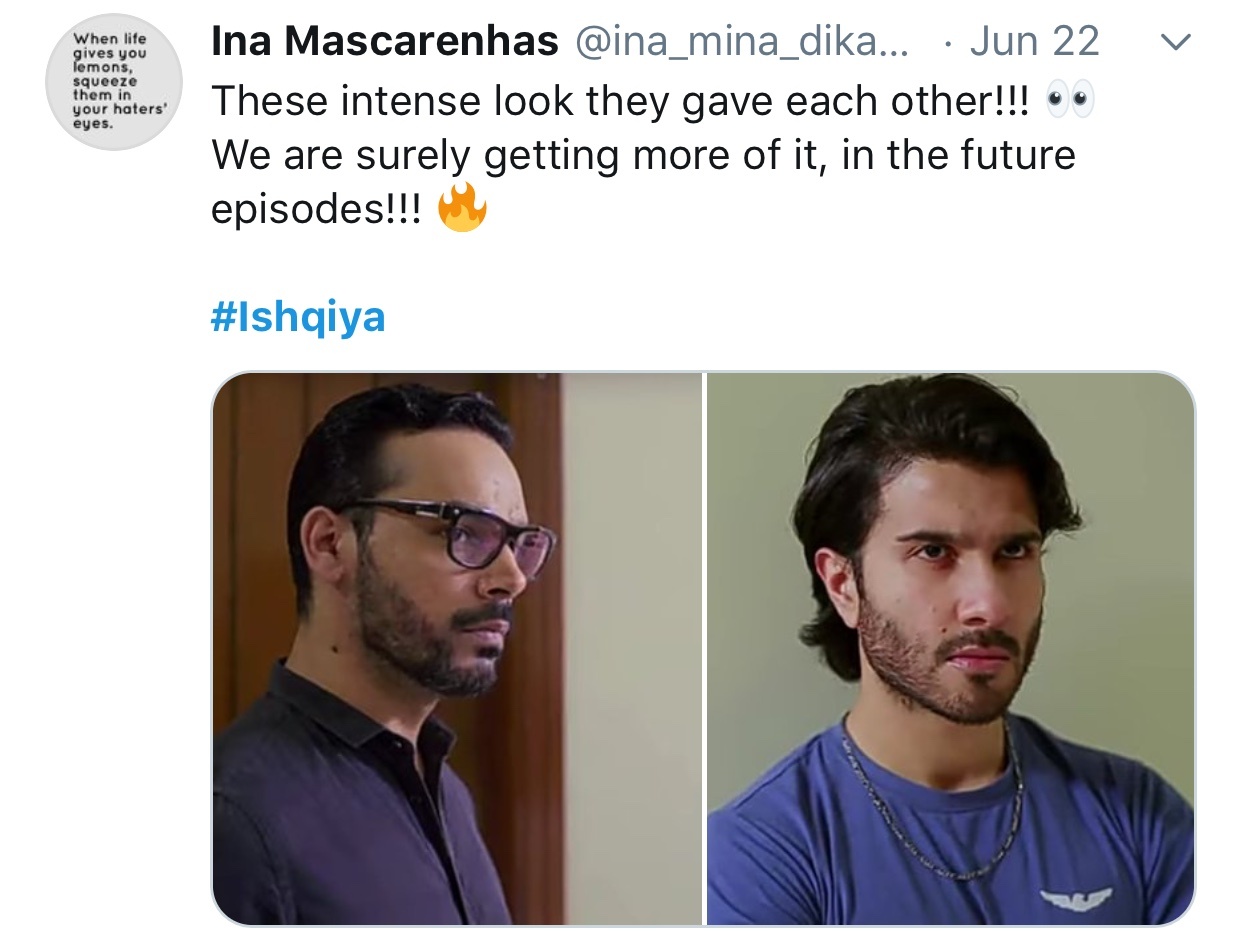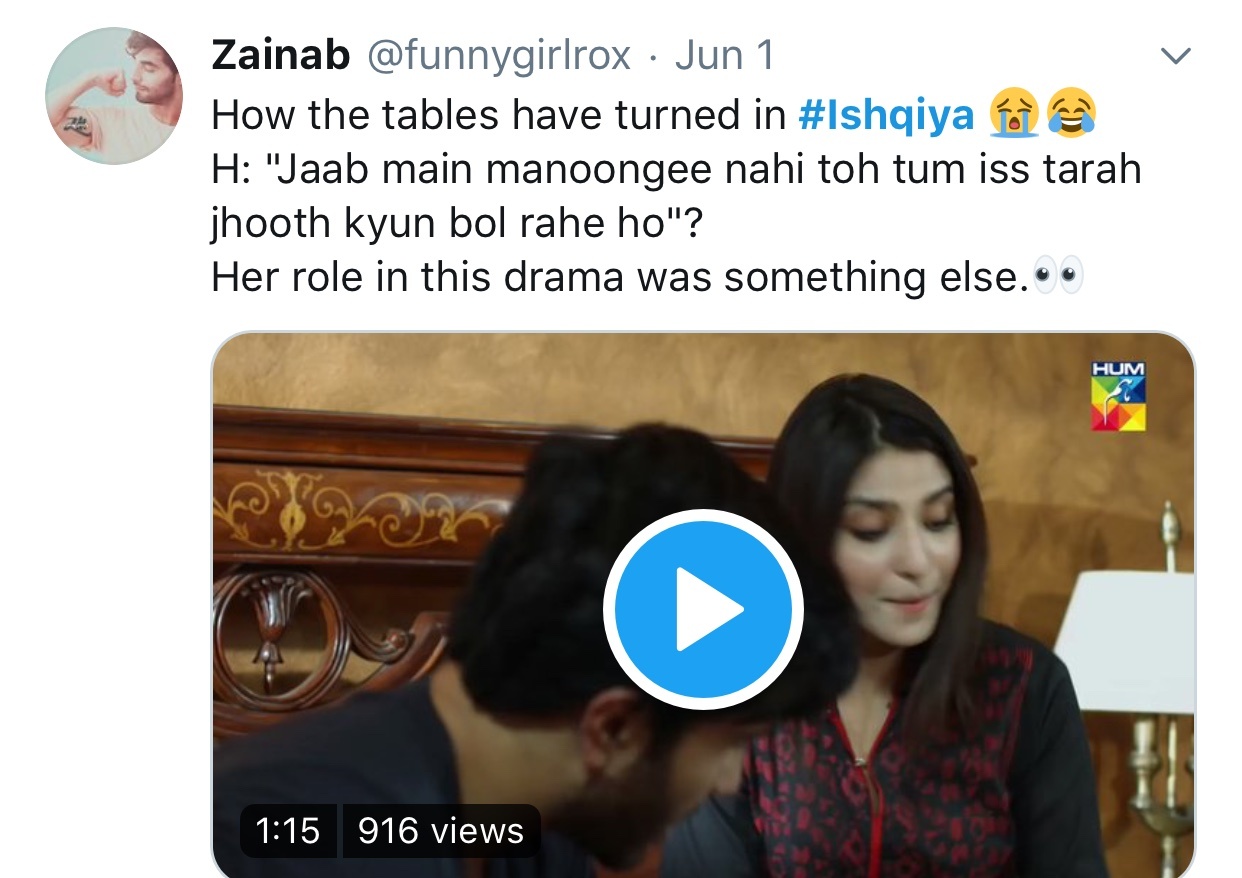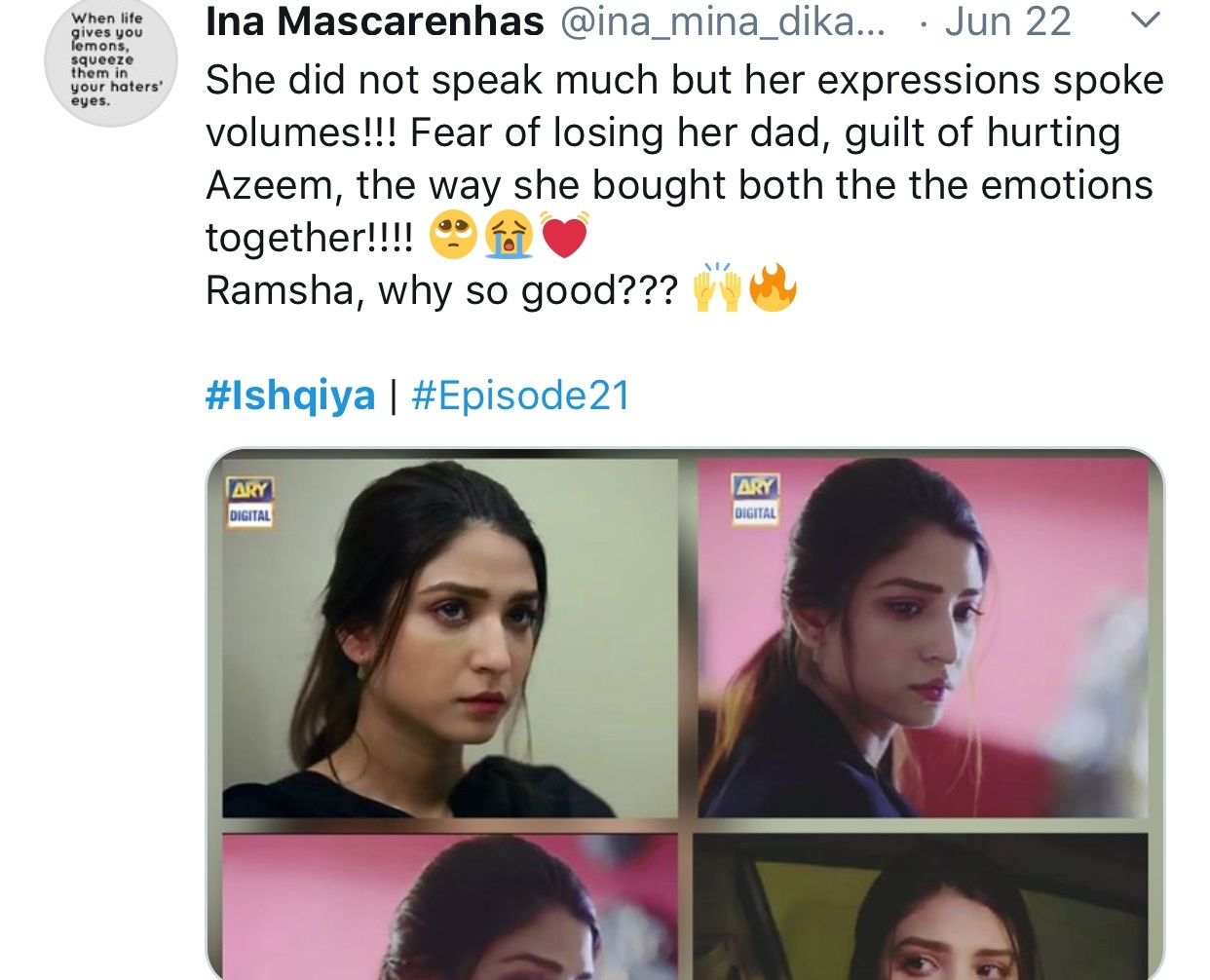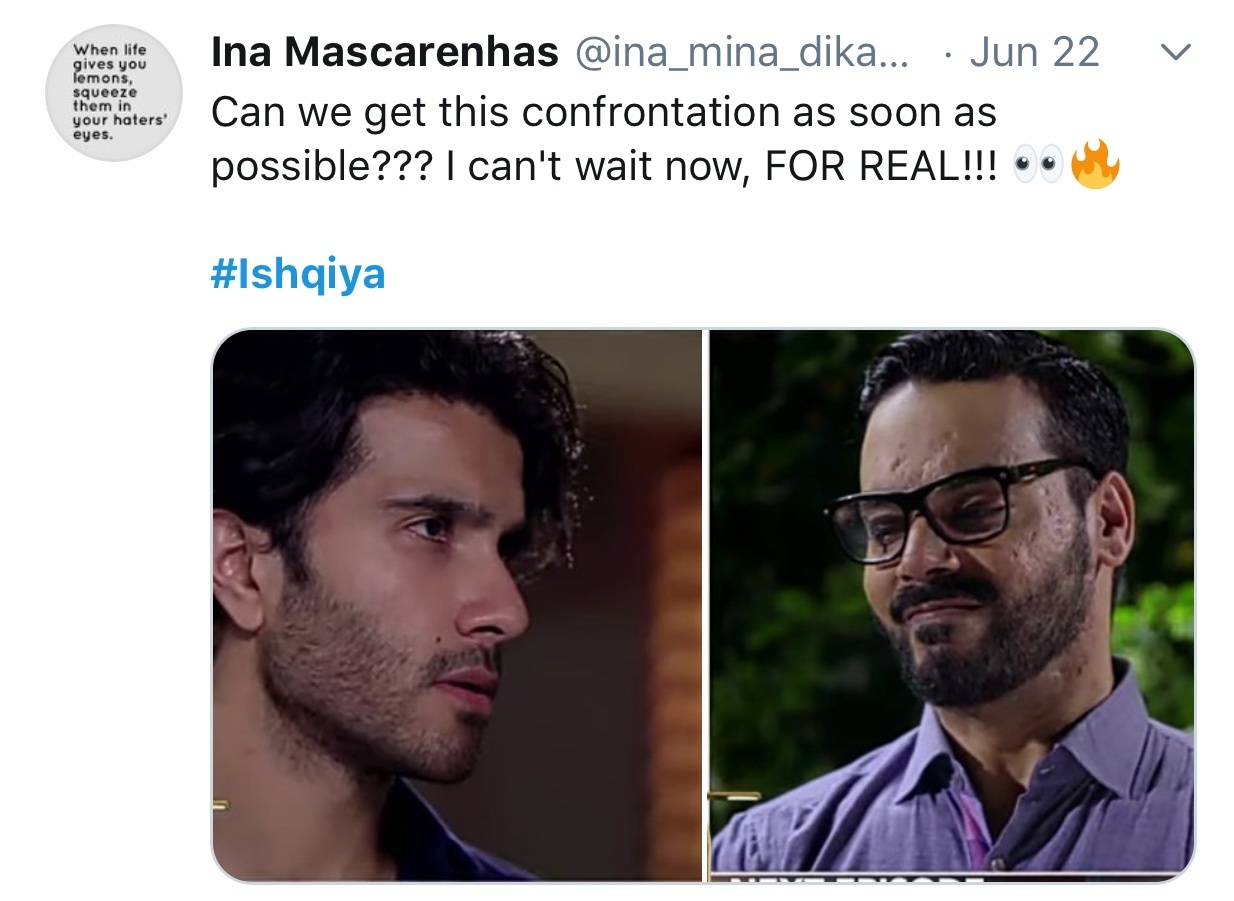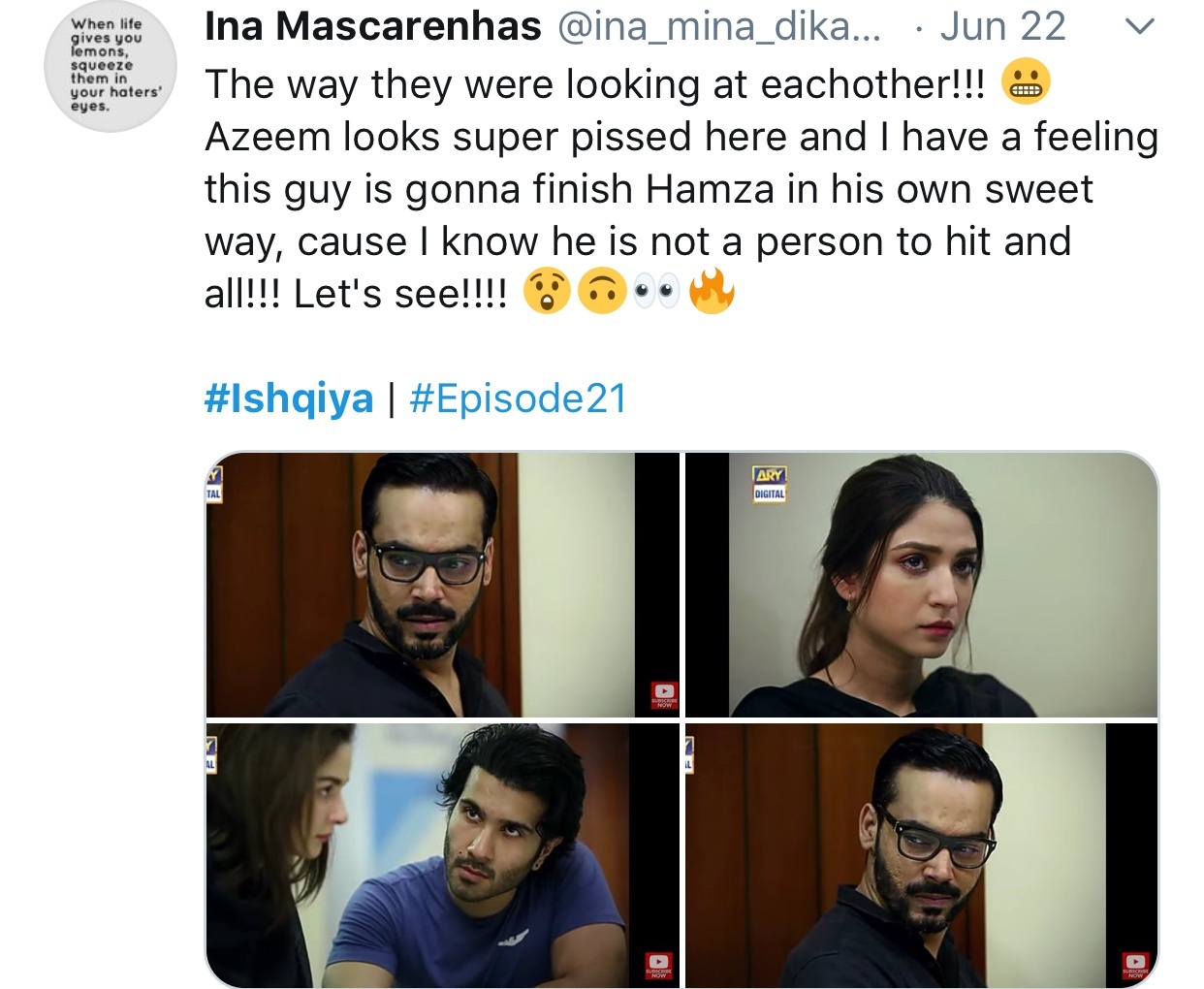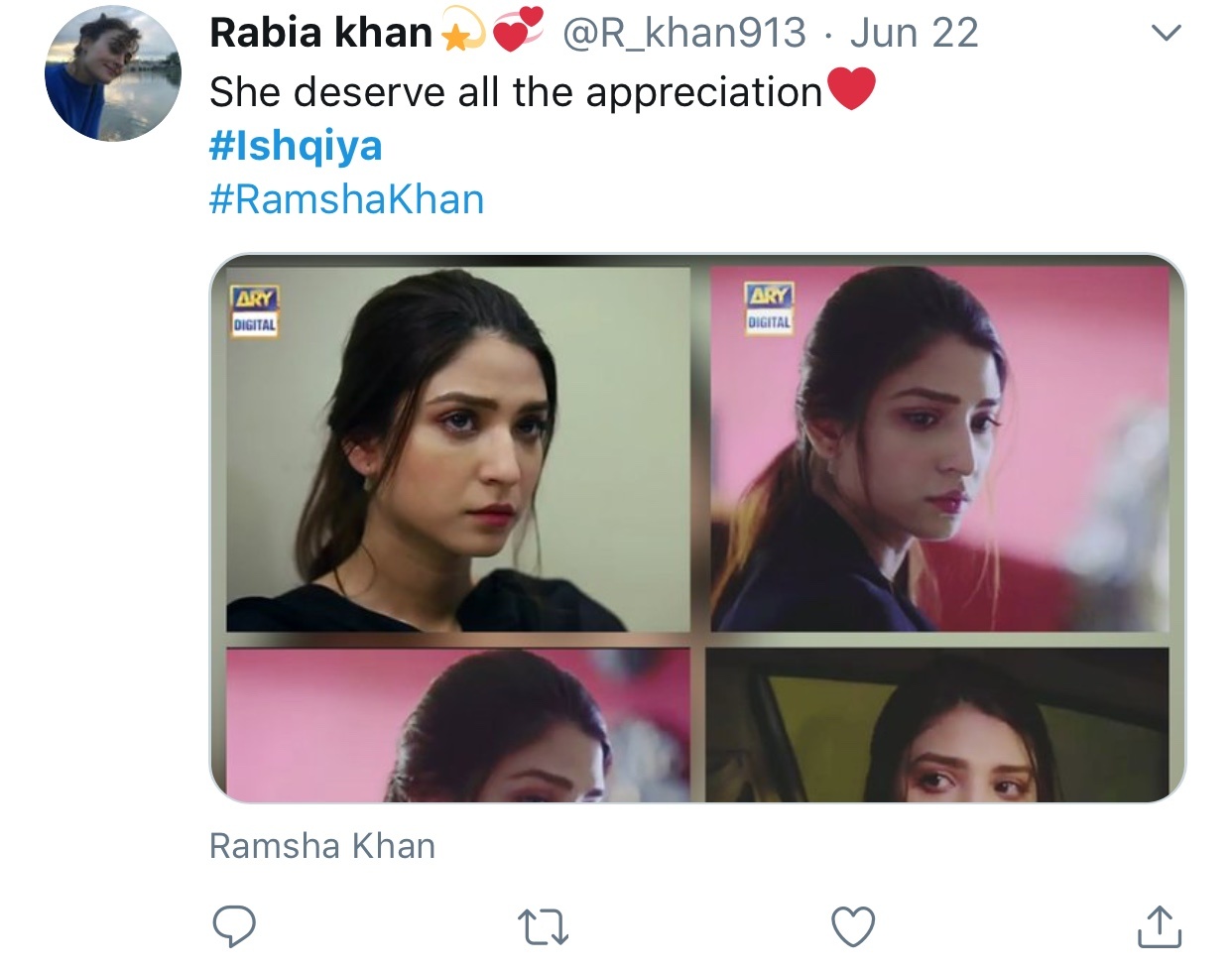 Click here to read more: