Ishqiya Ends With Showing Worst Results Of Egotism
https://www.instagram.com/p/CDuXwiTHfb5/?igshid=13vlhc7ytwv43
https://www.instagram.com/p/CDvhc-mFC4H/?igshid=ptzgcreevmzk
Ishqiya Ends With An Impactful Message For All!! The drama serial was being aired on Ary Digital and  had been trending on the social media since the beginning. It was always an attraction for the viewers because of its four leading characters, Feroze Khan (Hamza), Hania Amir (Rumi), Ramsha Khan (Hamna) and Gohar Rasheed (Azeem).
The drama became more famous after Hamza who gets married to Hamna's sister Rumi just to take his revenge. As the drama proceeds,Rumi becomes the star of the show with her positive, lively, bubbly and witty character.
https://www.instagram.com/p/CDp7Gr1FTOG/?igshid=1n5wenhngx9eu
Hamza, who was just taking his revenge from Hamna, started developing feelings for his wife Rumi and when he realises that the tables are turned!
Hamna confesses infront of her husband to get rid of Hamza's black-mailing and eventually Rumi gets to know of the truth as well.
https://www.instagram.com/p/CDtXd9JFBv8/?igshid=13th3ii34vfyv
Rumi who was expecting her first child, calls out for a separation with Hamza after knowing that he only used her to take his revenge.
The drama unfolded beautifully with every character in pain! Hamza who wanted to start his life with Rumi again on the grounds of honesty and love somehow loses her in return.
Ishqiya has left fans upset yet with an impactful message. The drama shows the young generation to not to be coward yet at the same time teaches the after effects of egotism.
https://www.instagram.com/p/CDuFabPHh3T/?igshid=10spwhg0lmeet
It teaches our young generation to how to spread love,understand the meaning of love and how to respect everyone's parents and family.
Fans are not happy with the ending because they think Rumi deserved something better and Hamna and Hamza should have been treated equally, yet some are equally happy that the drama did not justify Hamza's wrongdoings.
Here is what the twitterati have to say: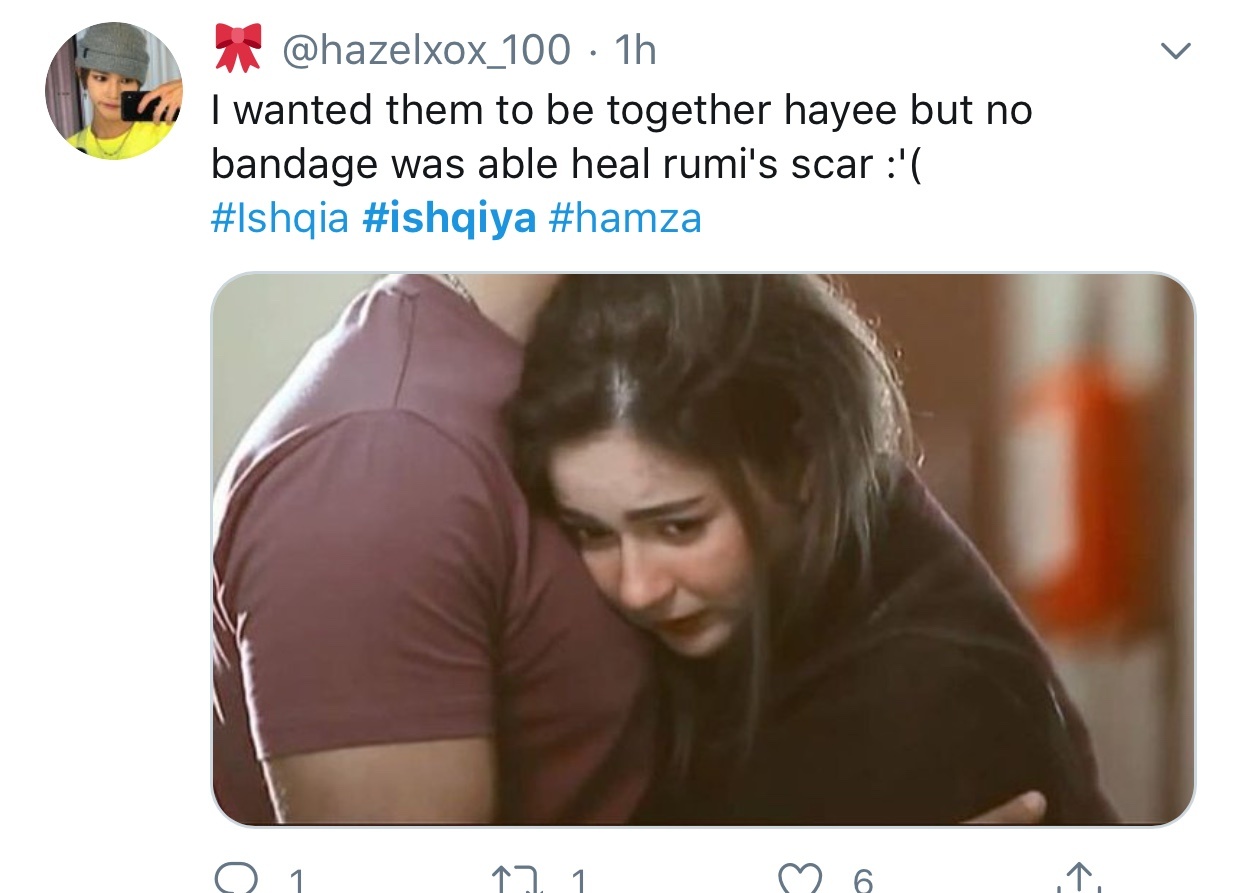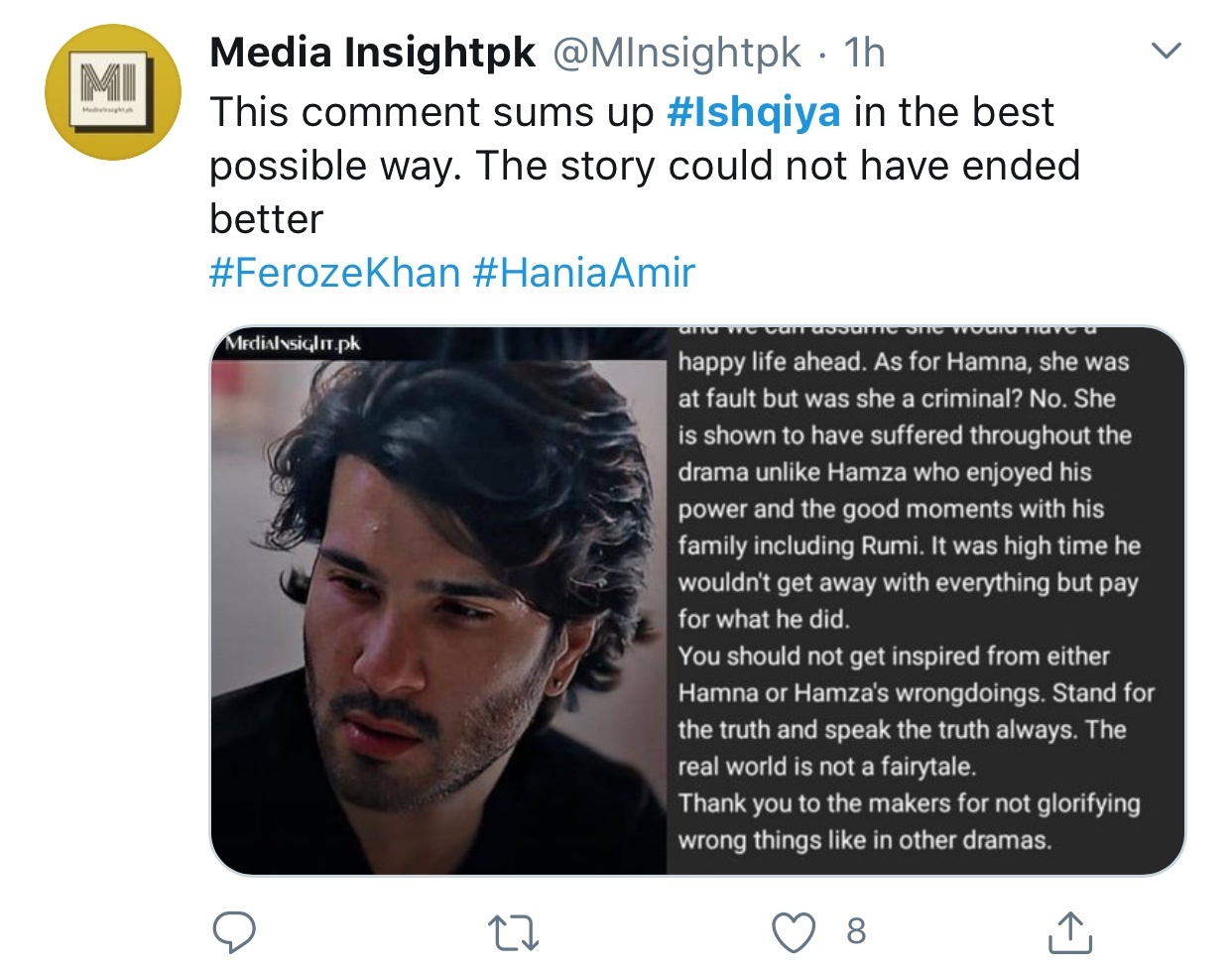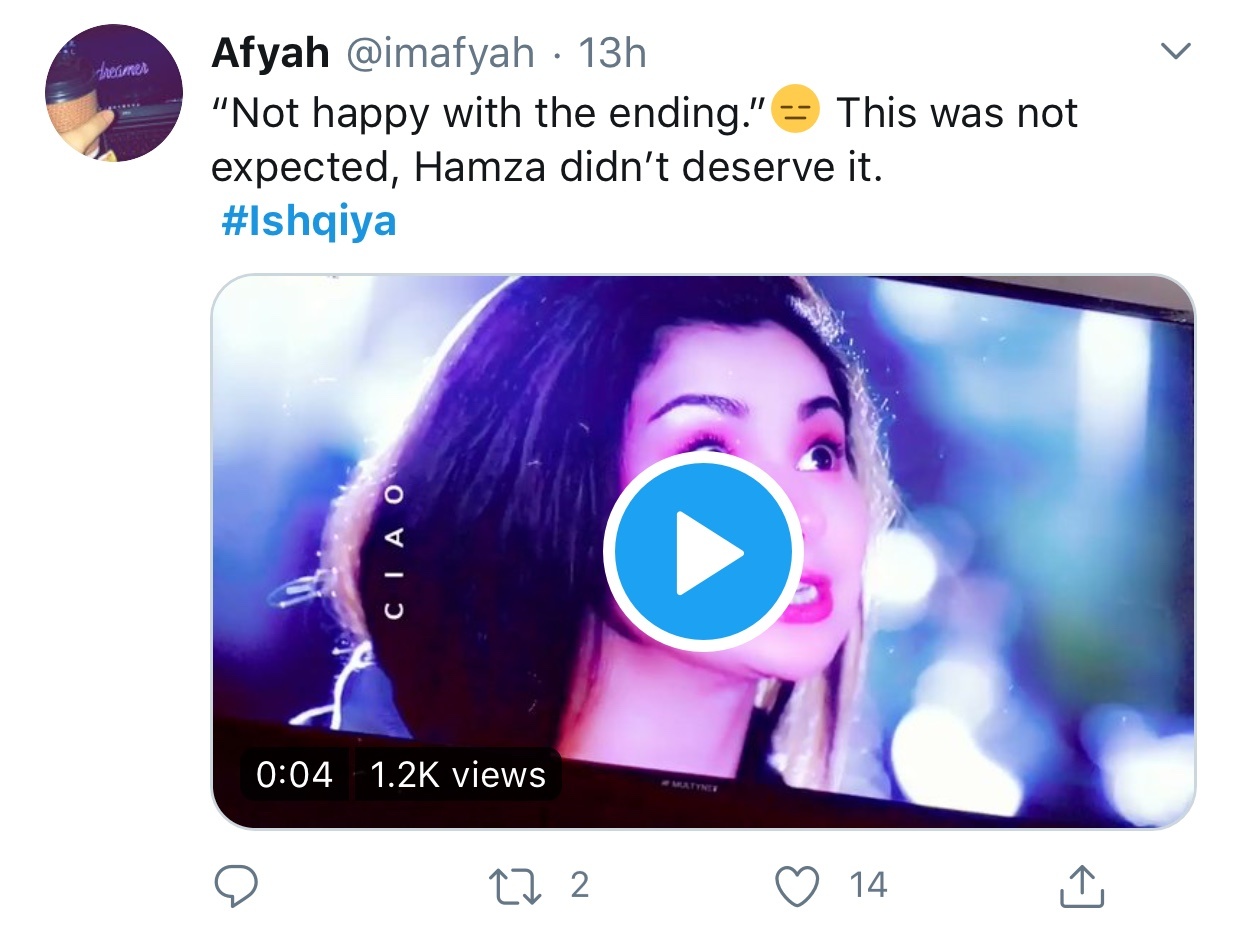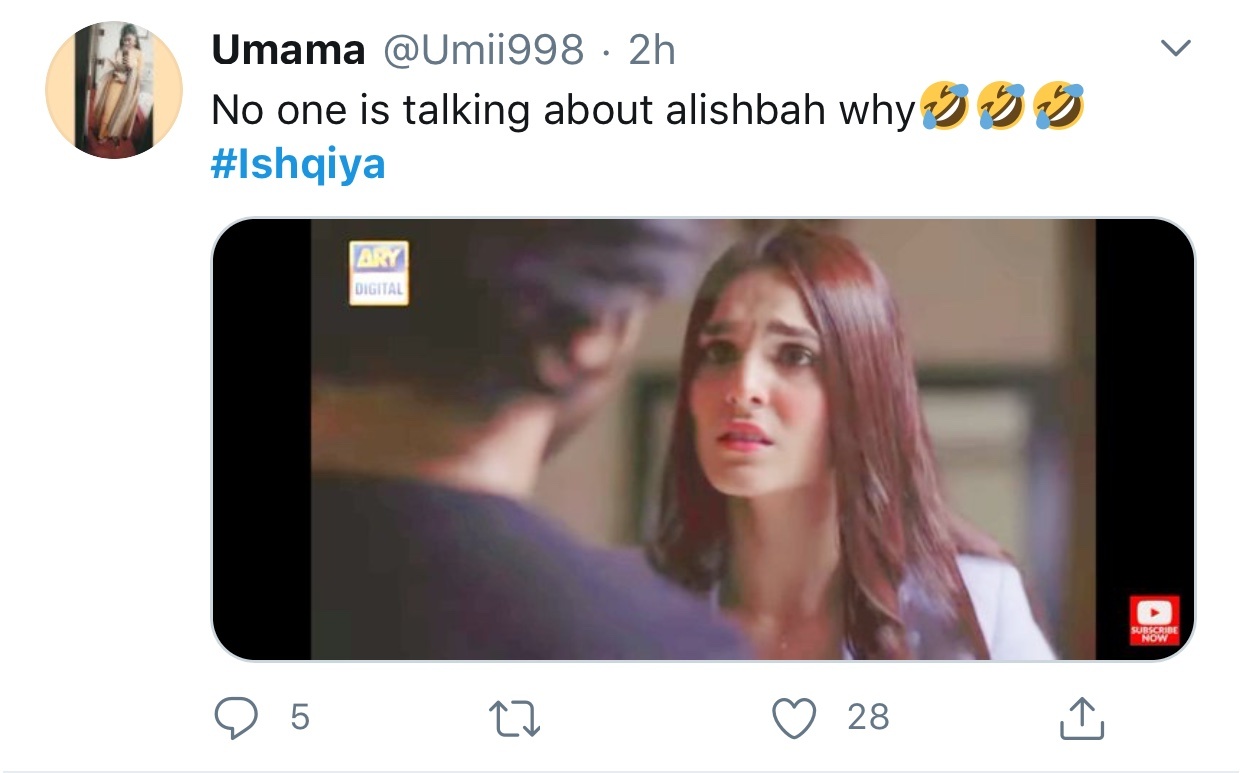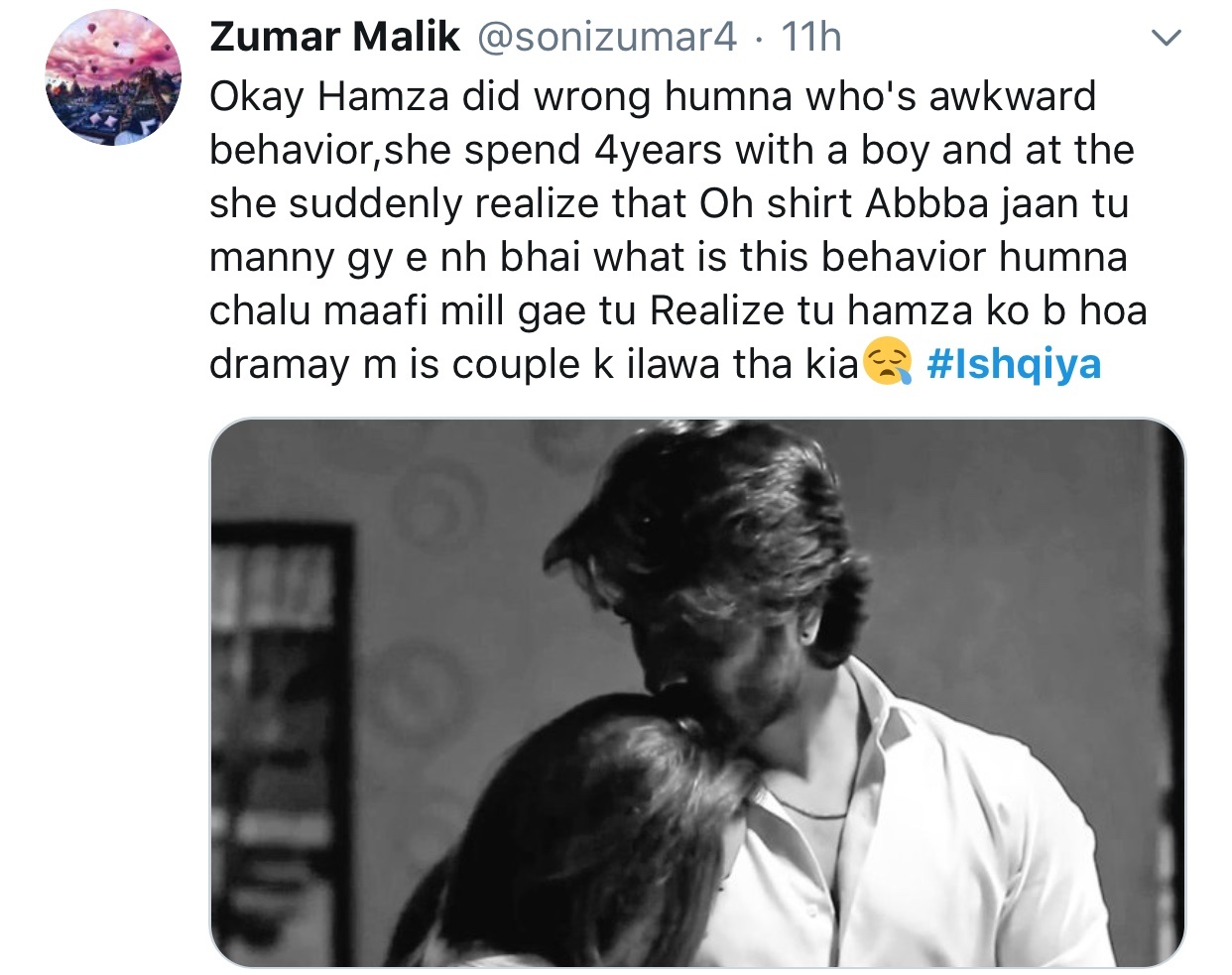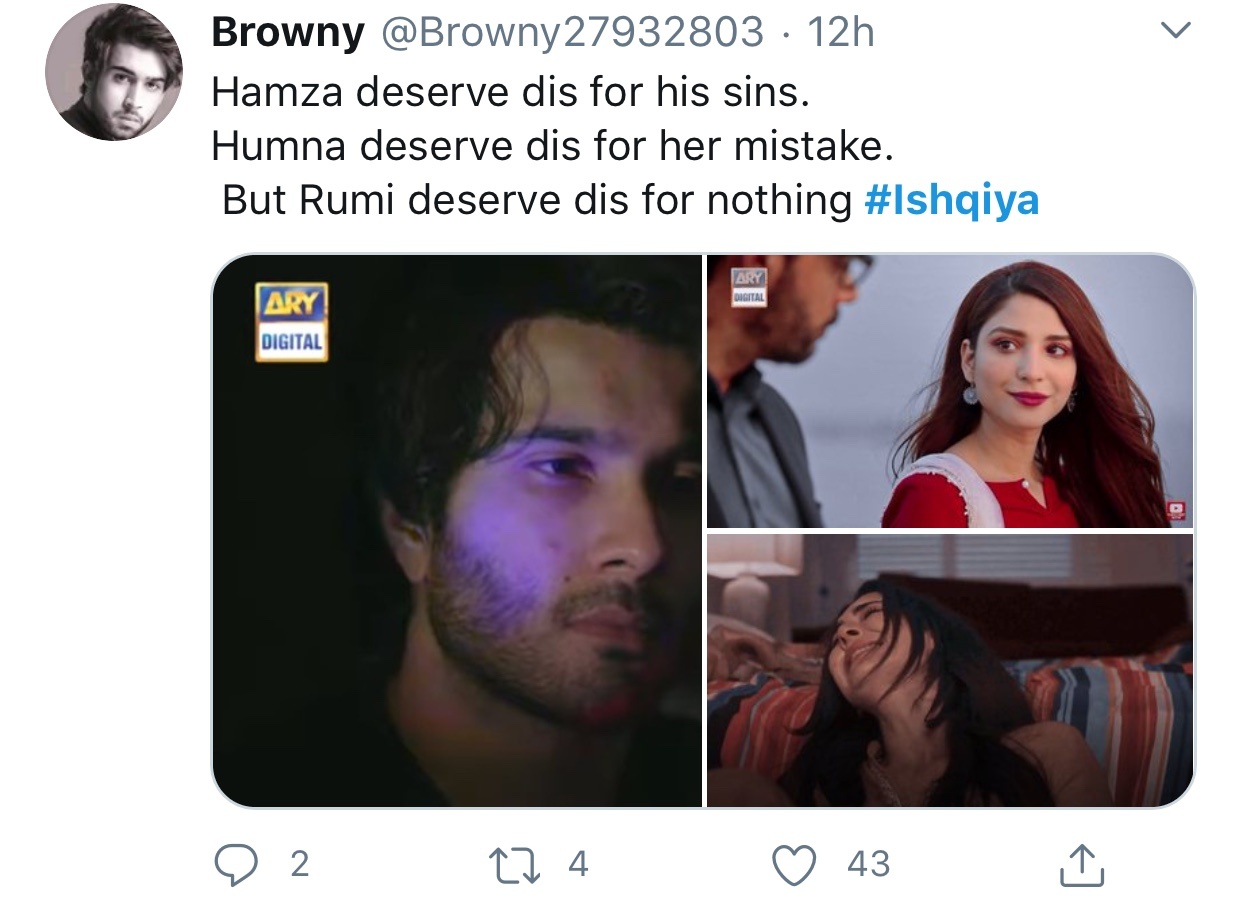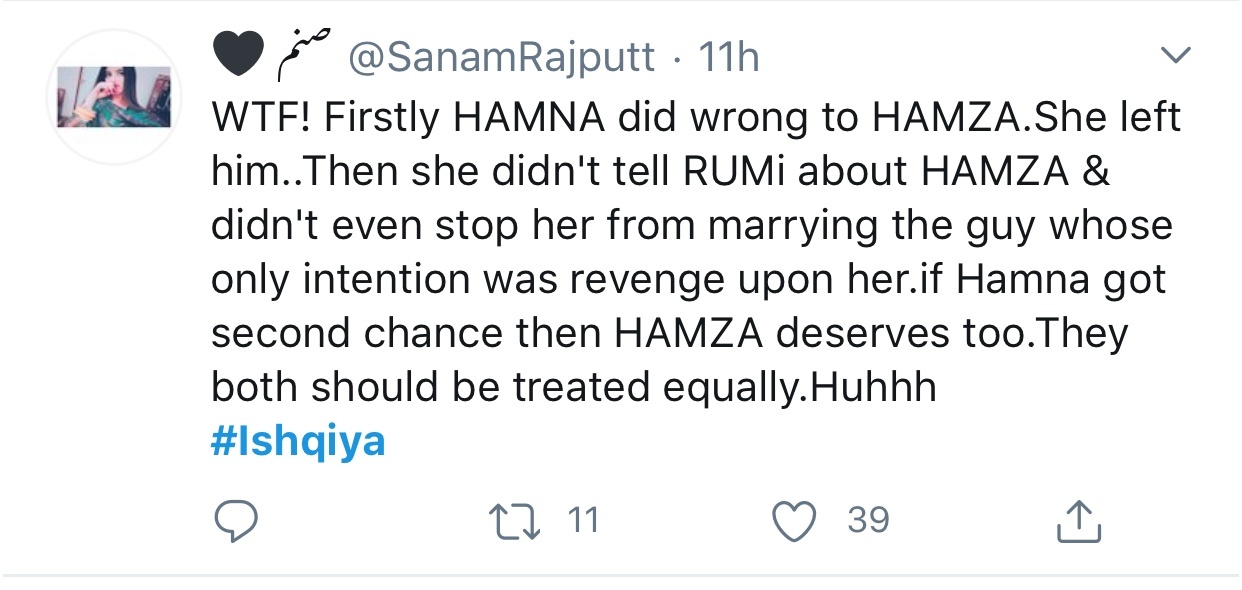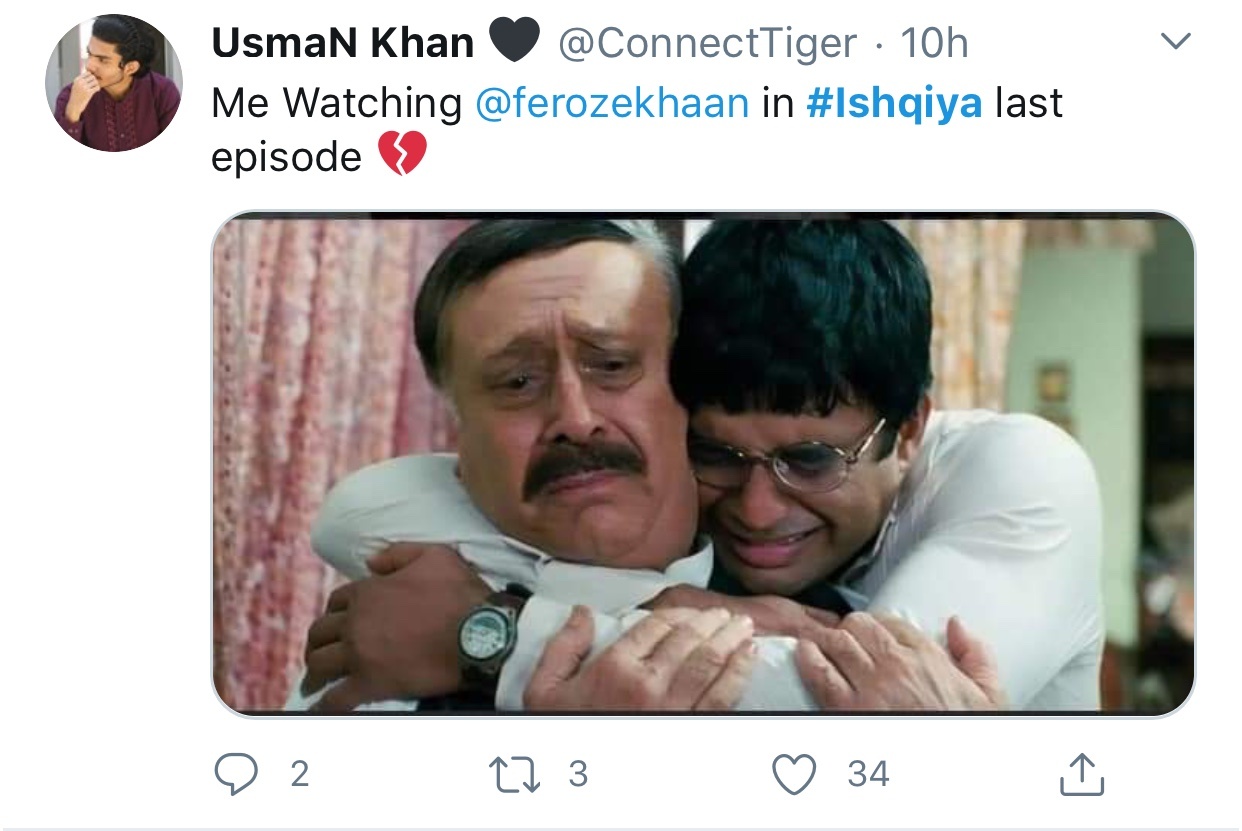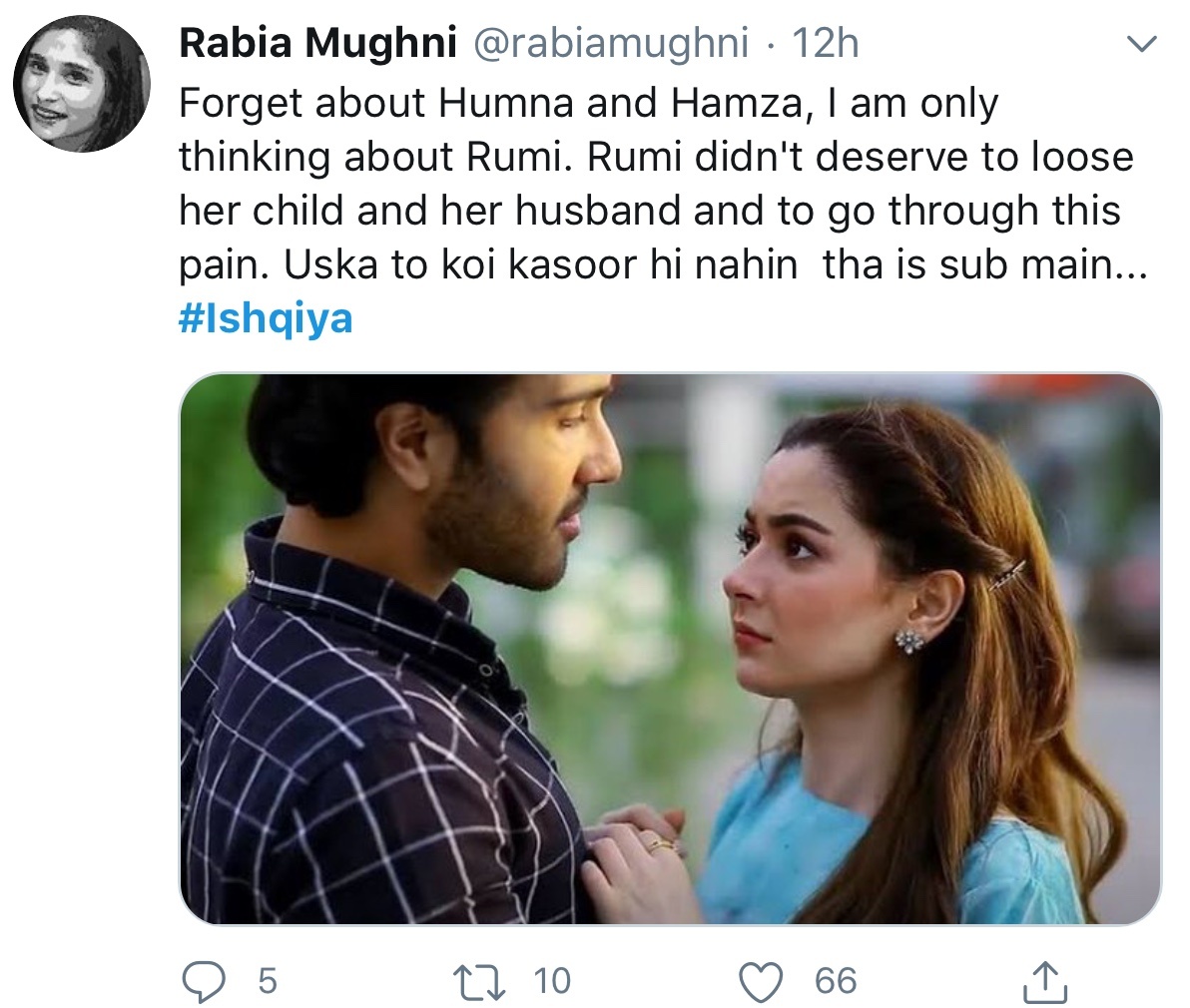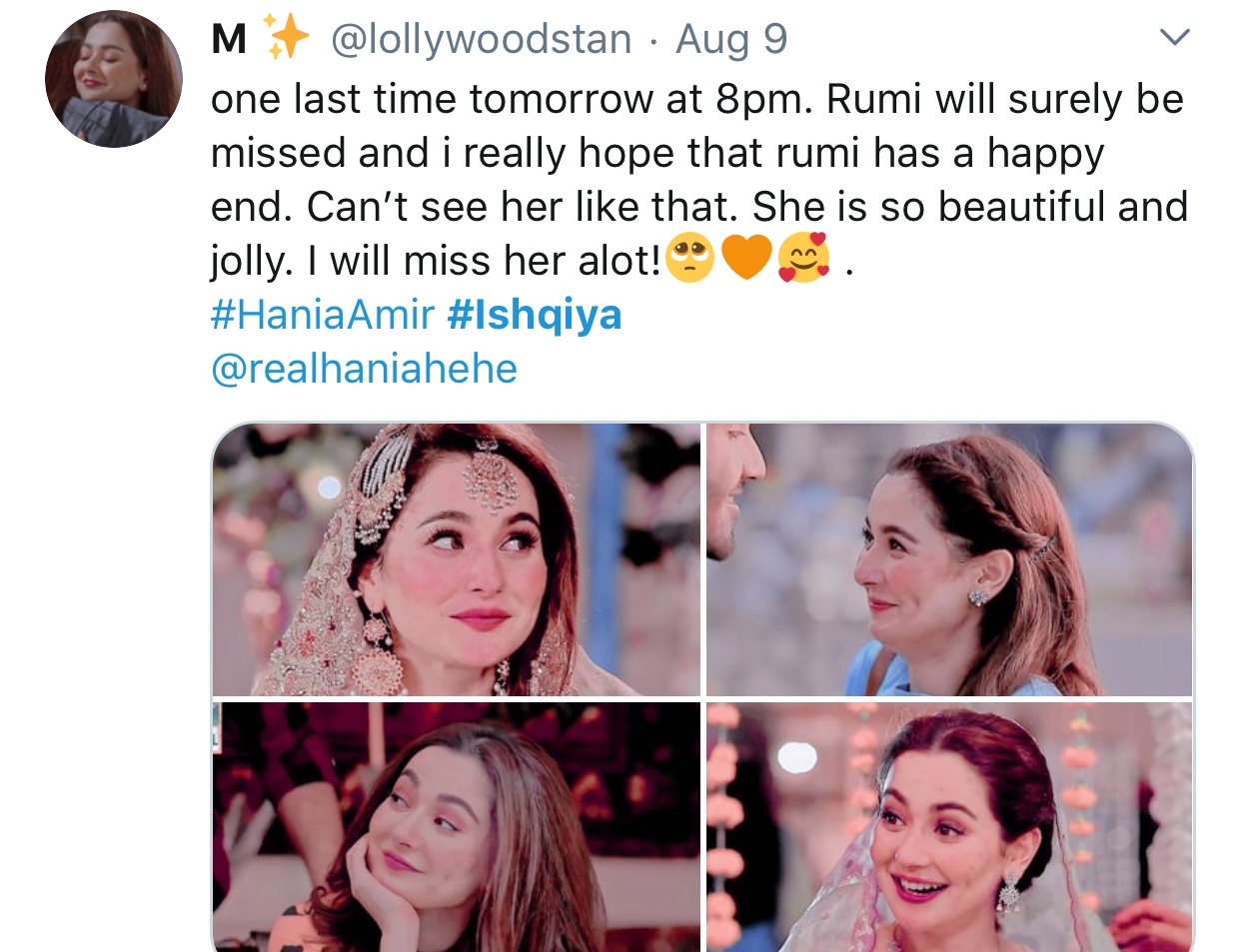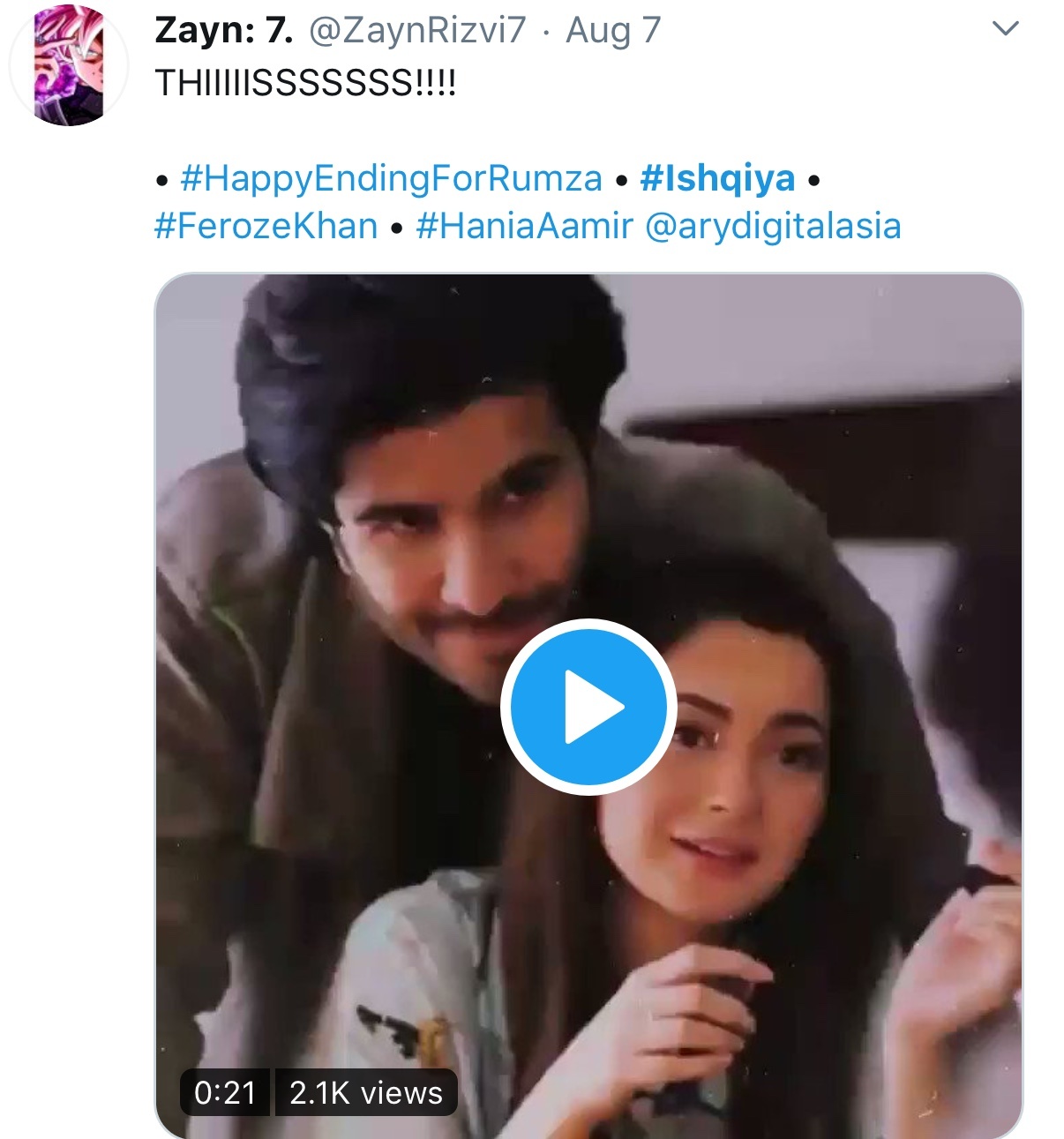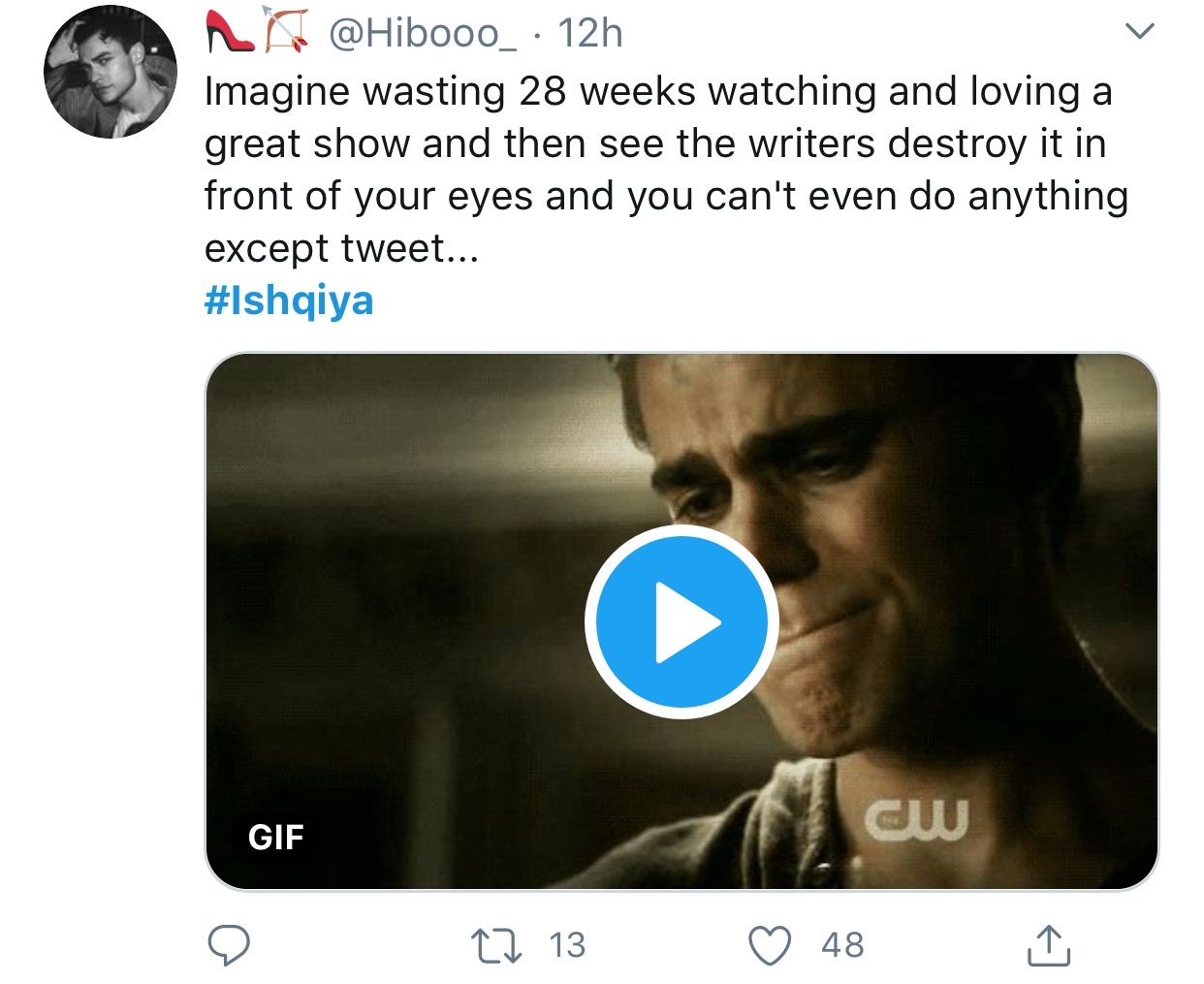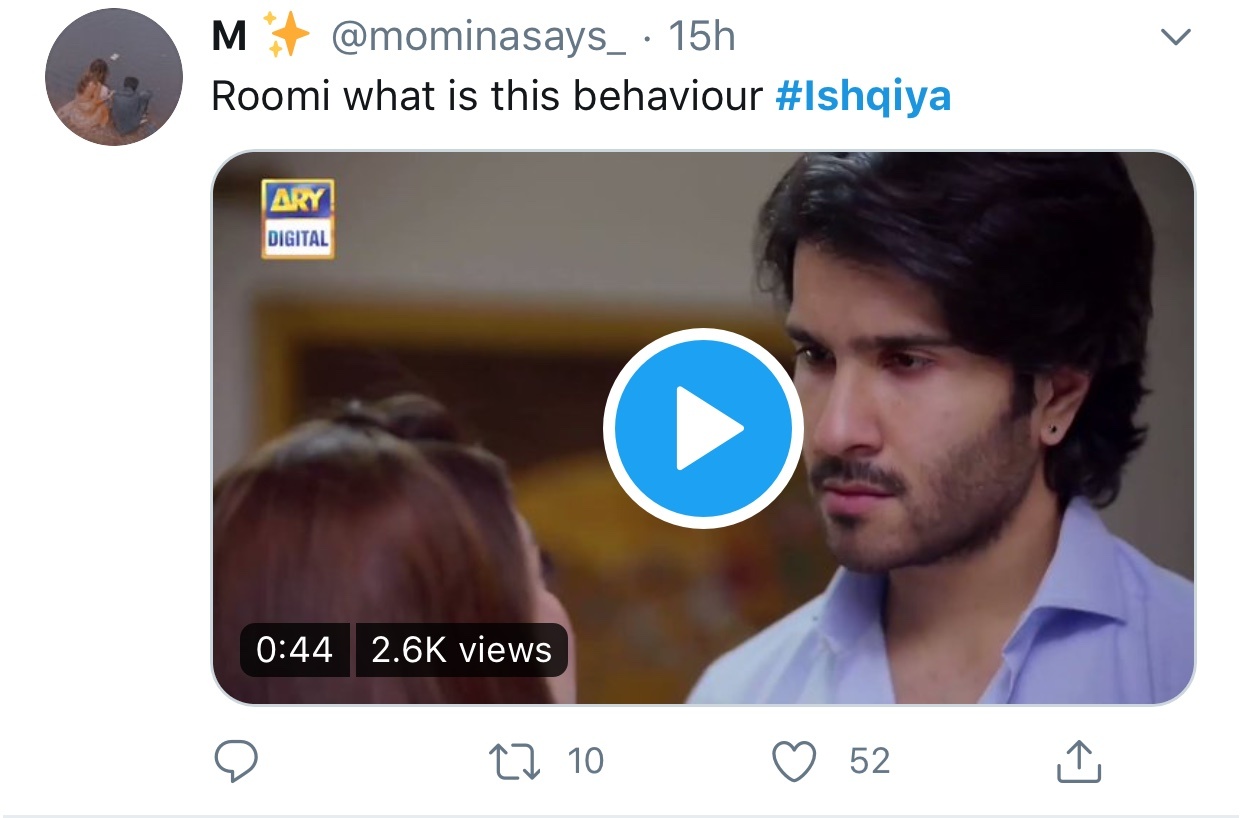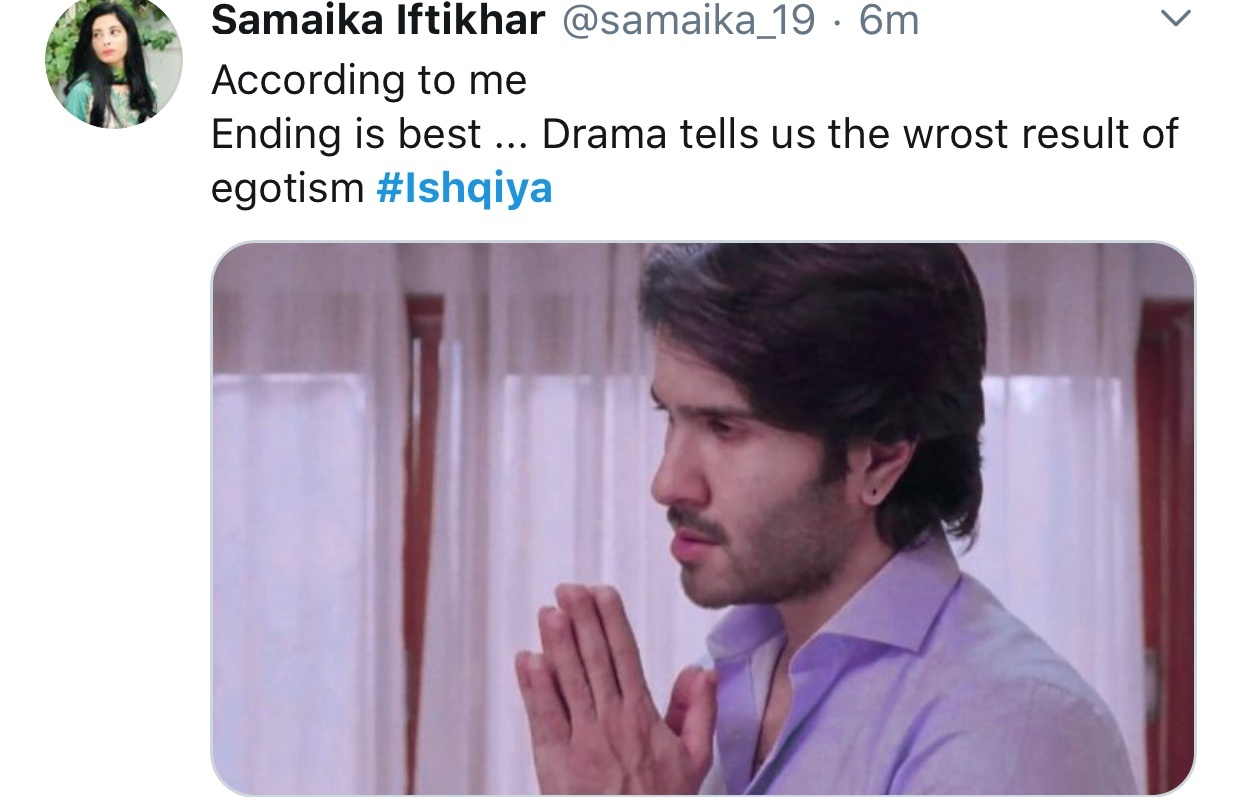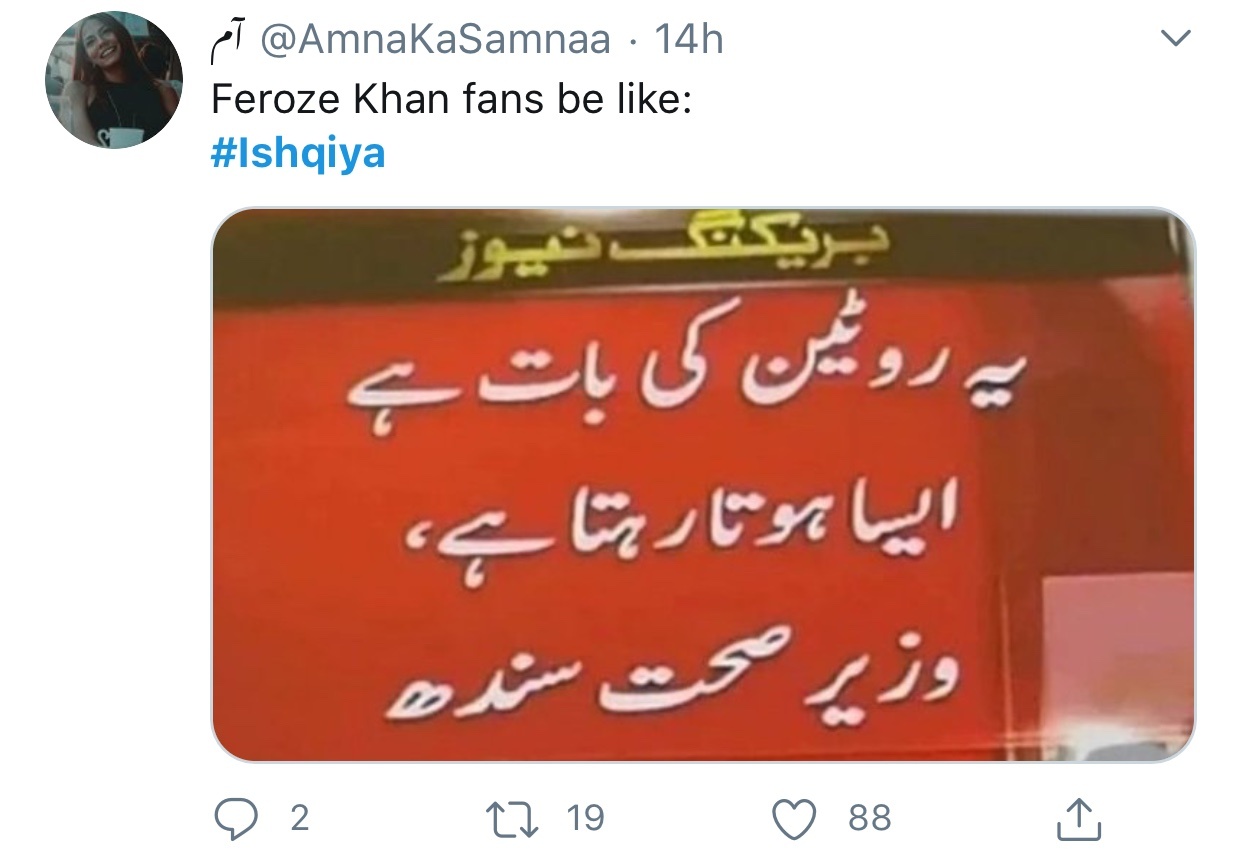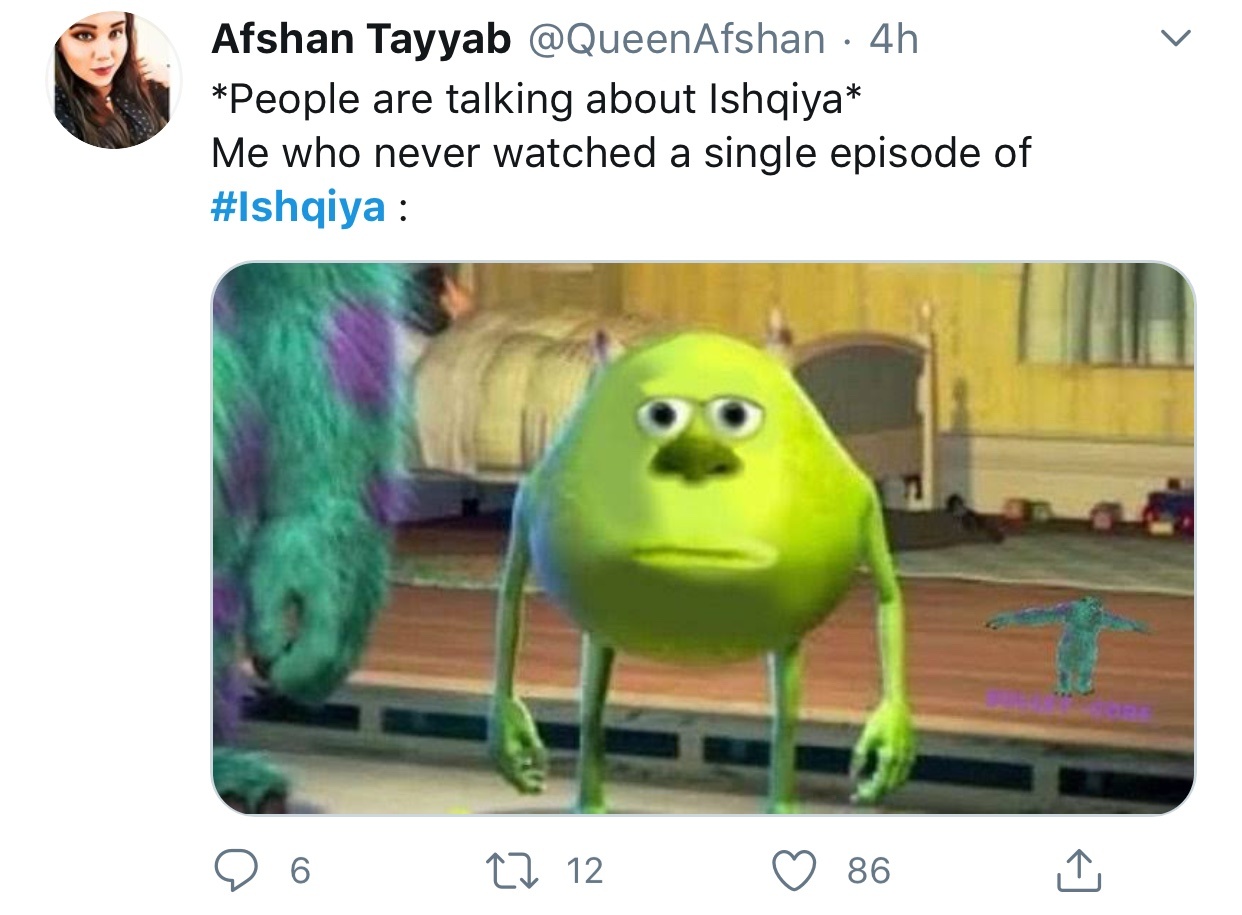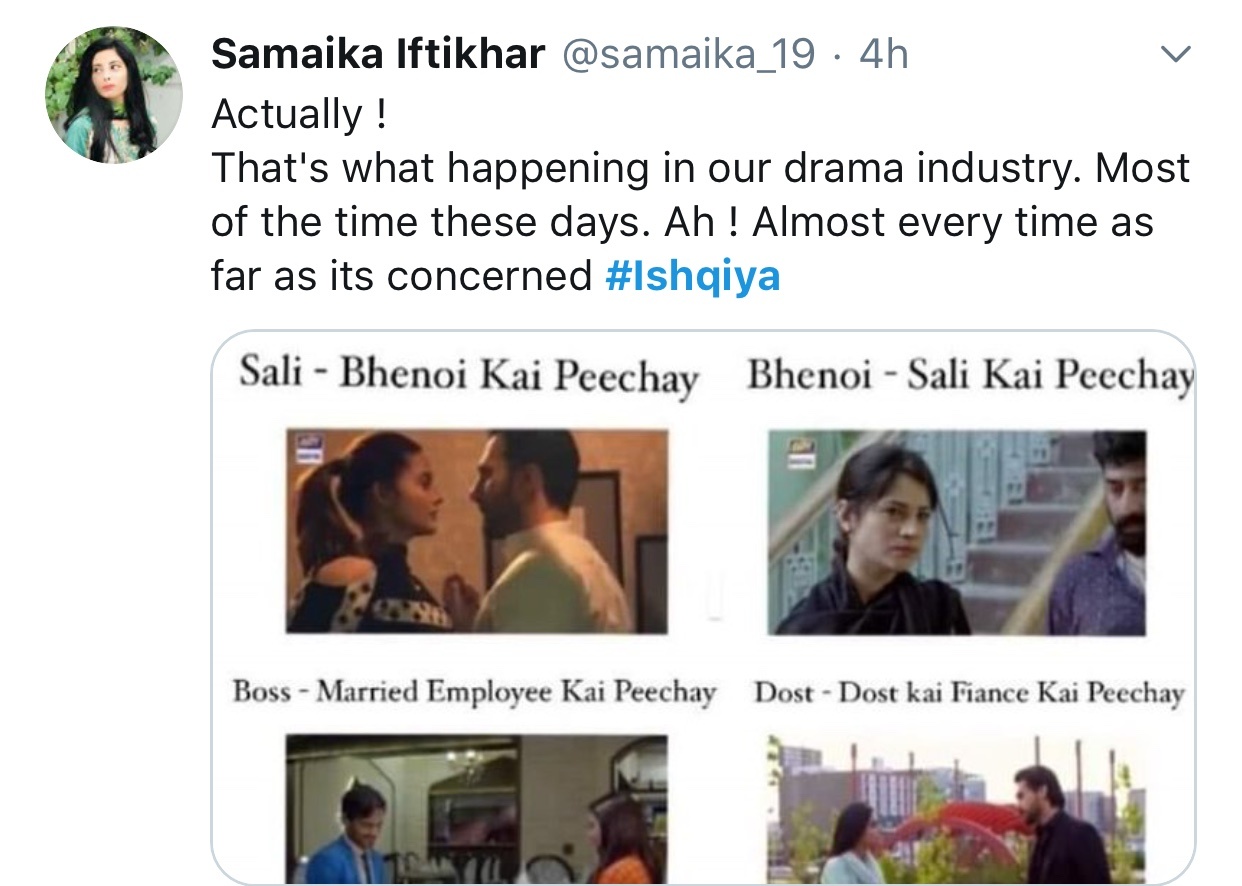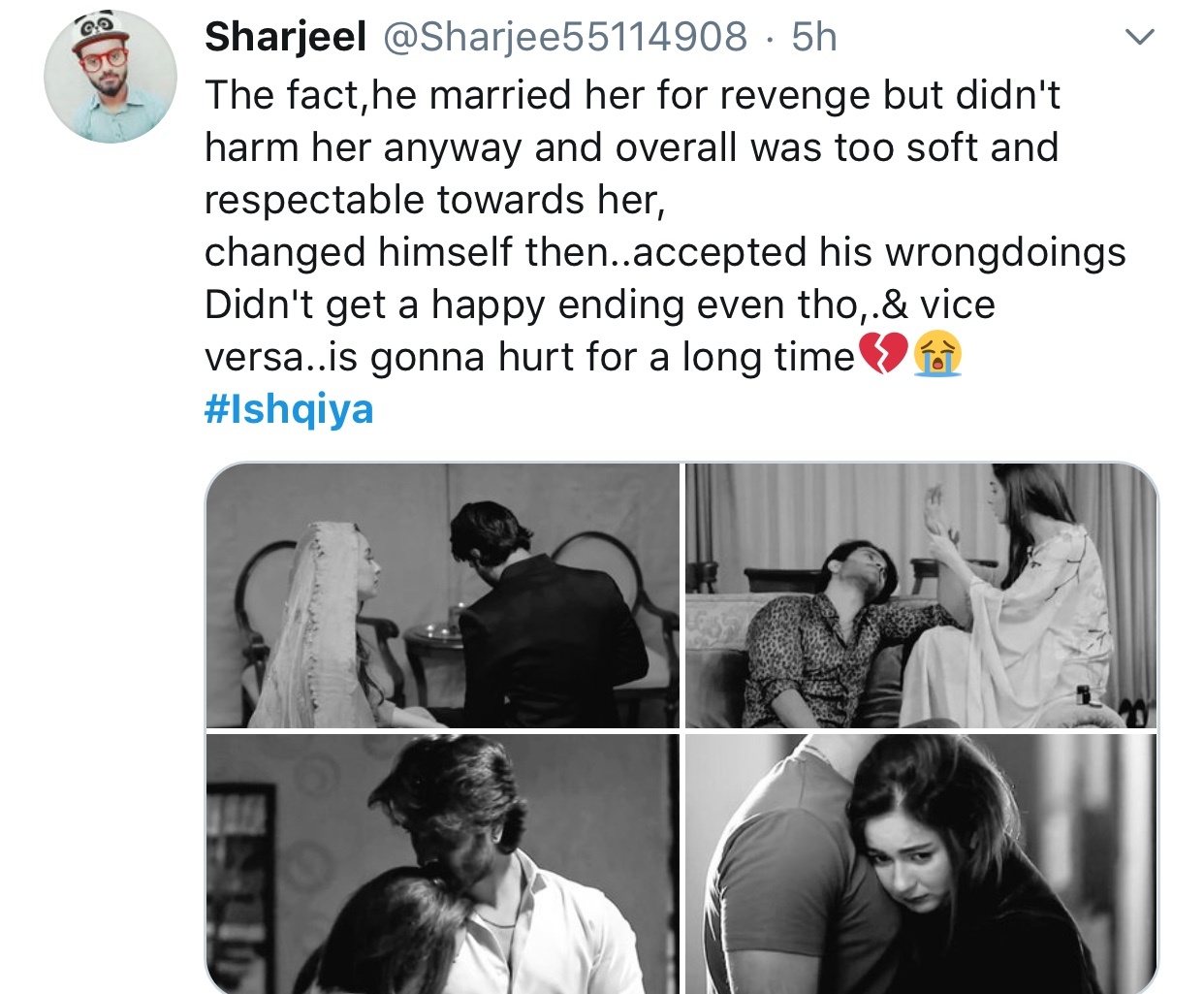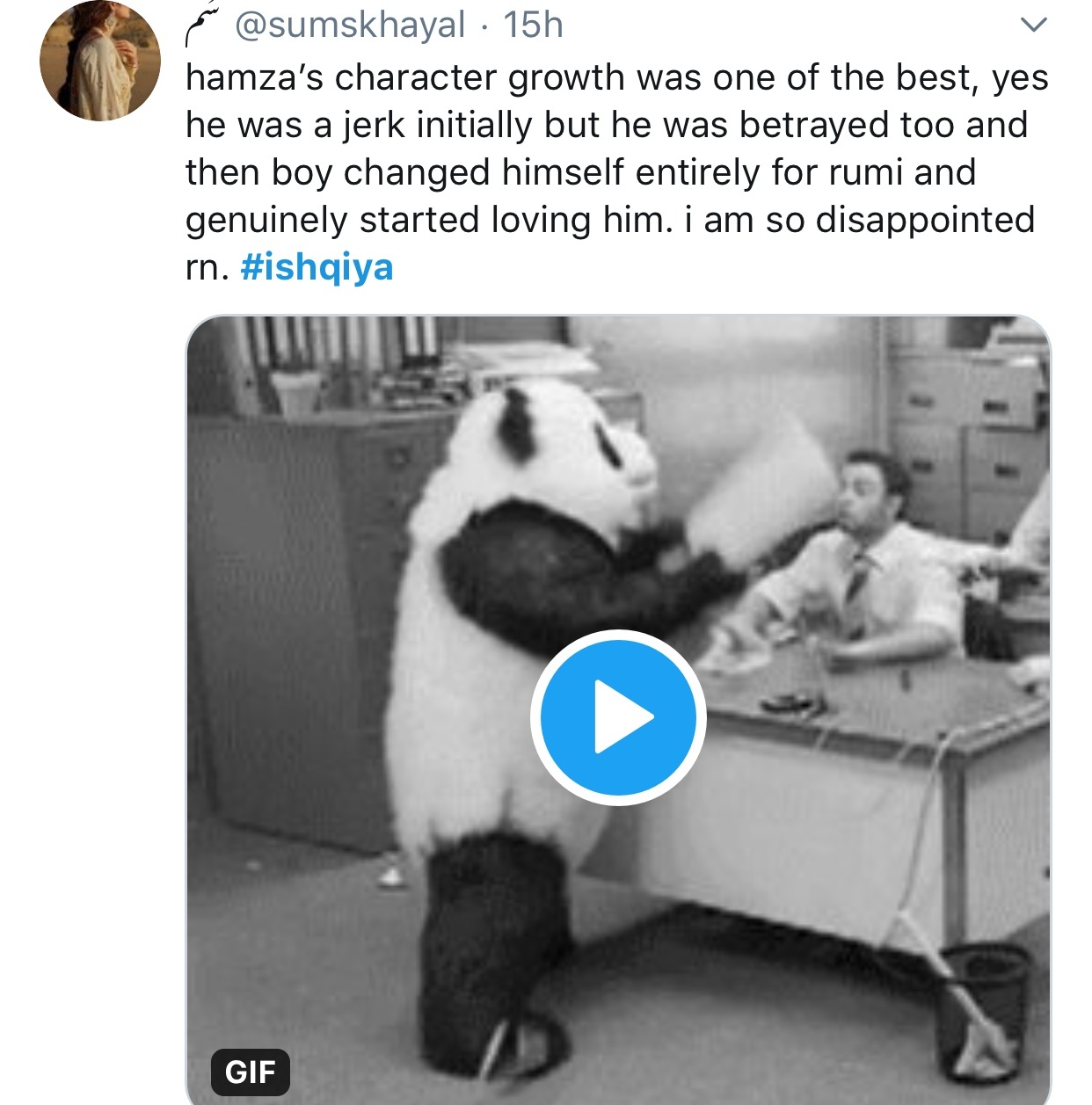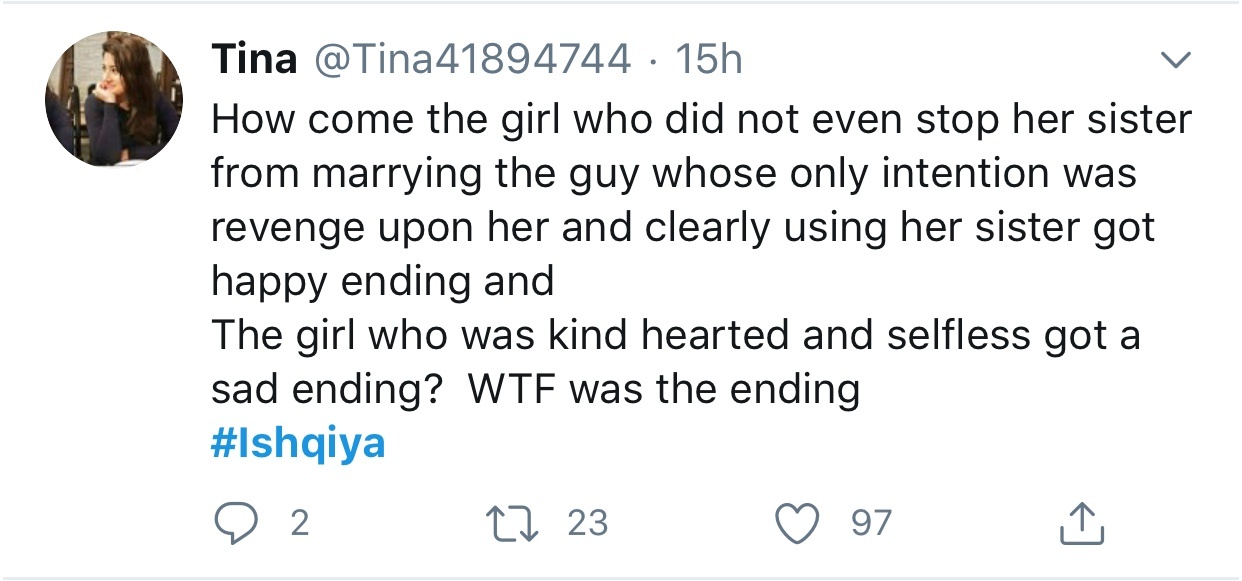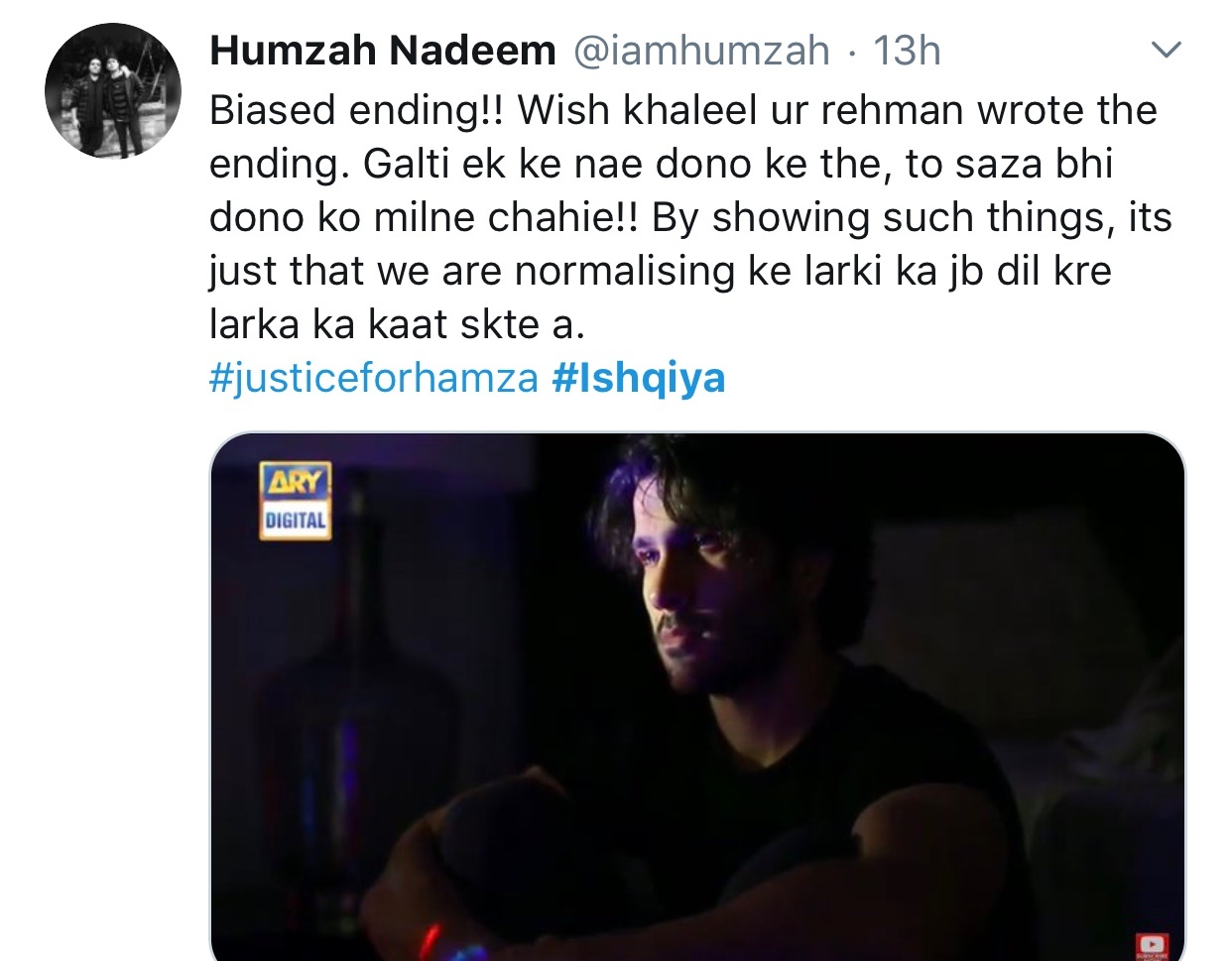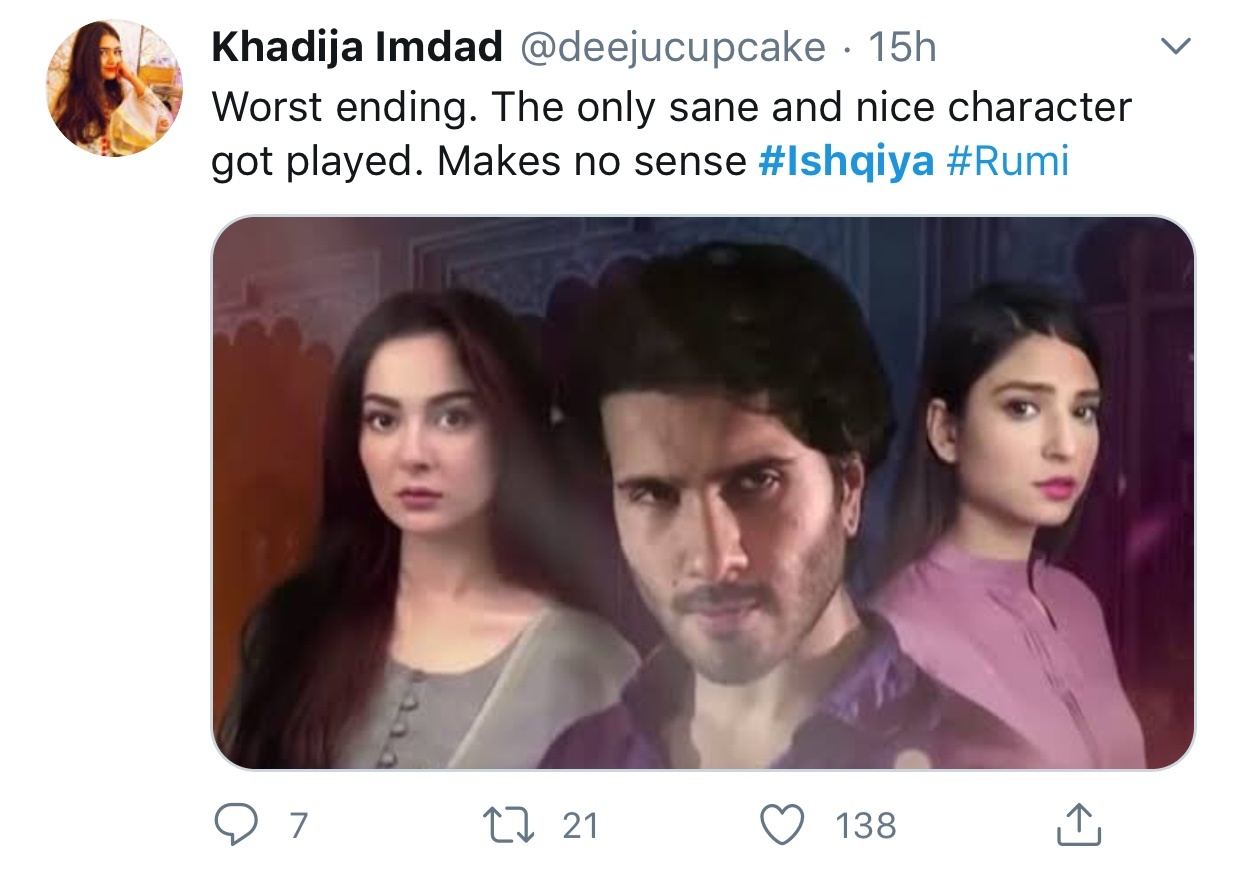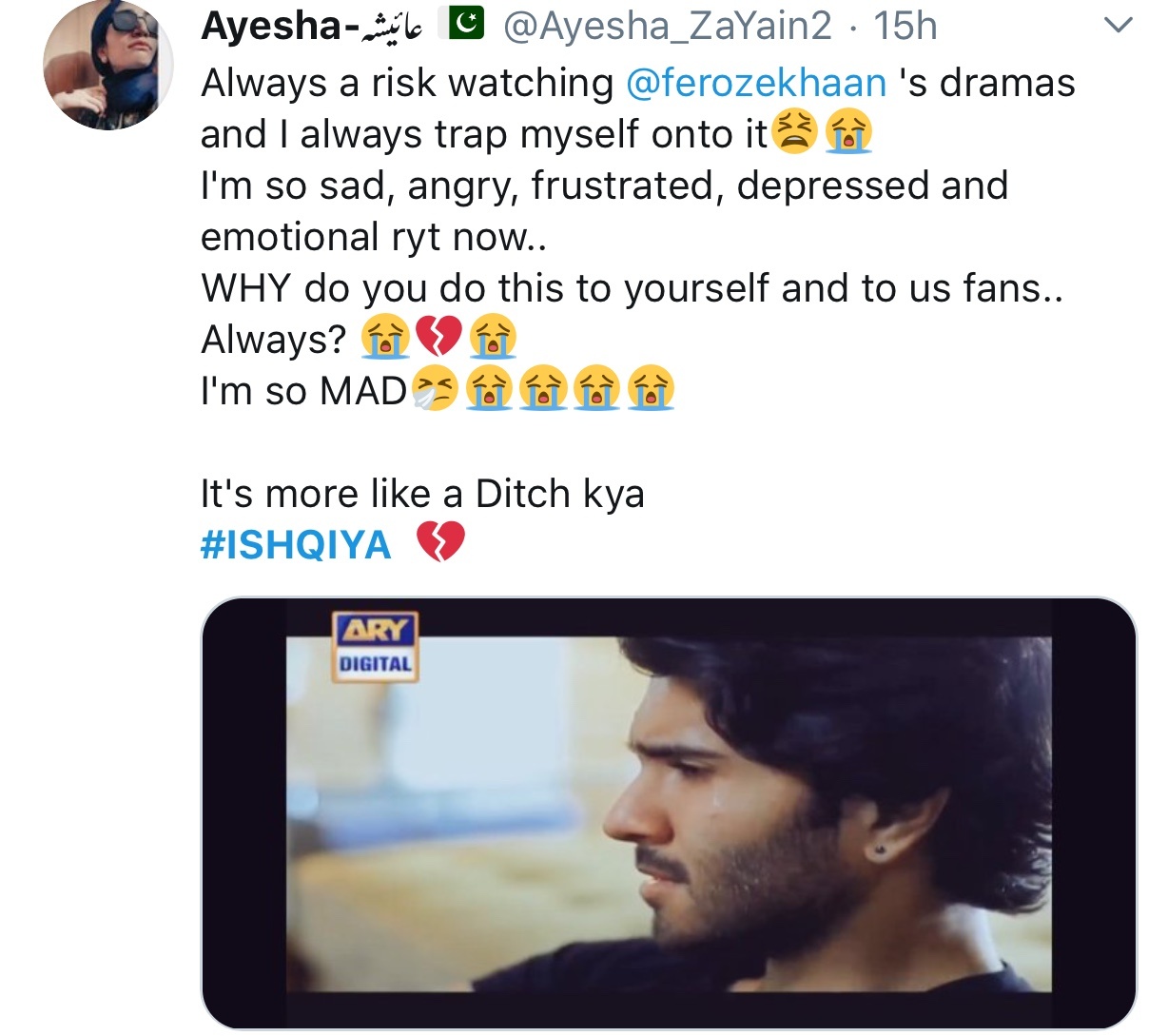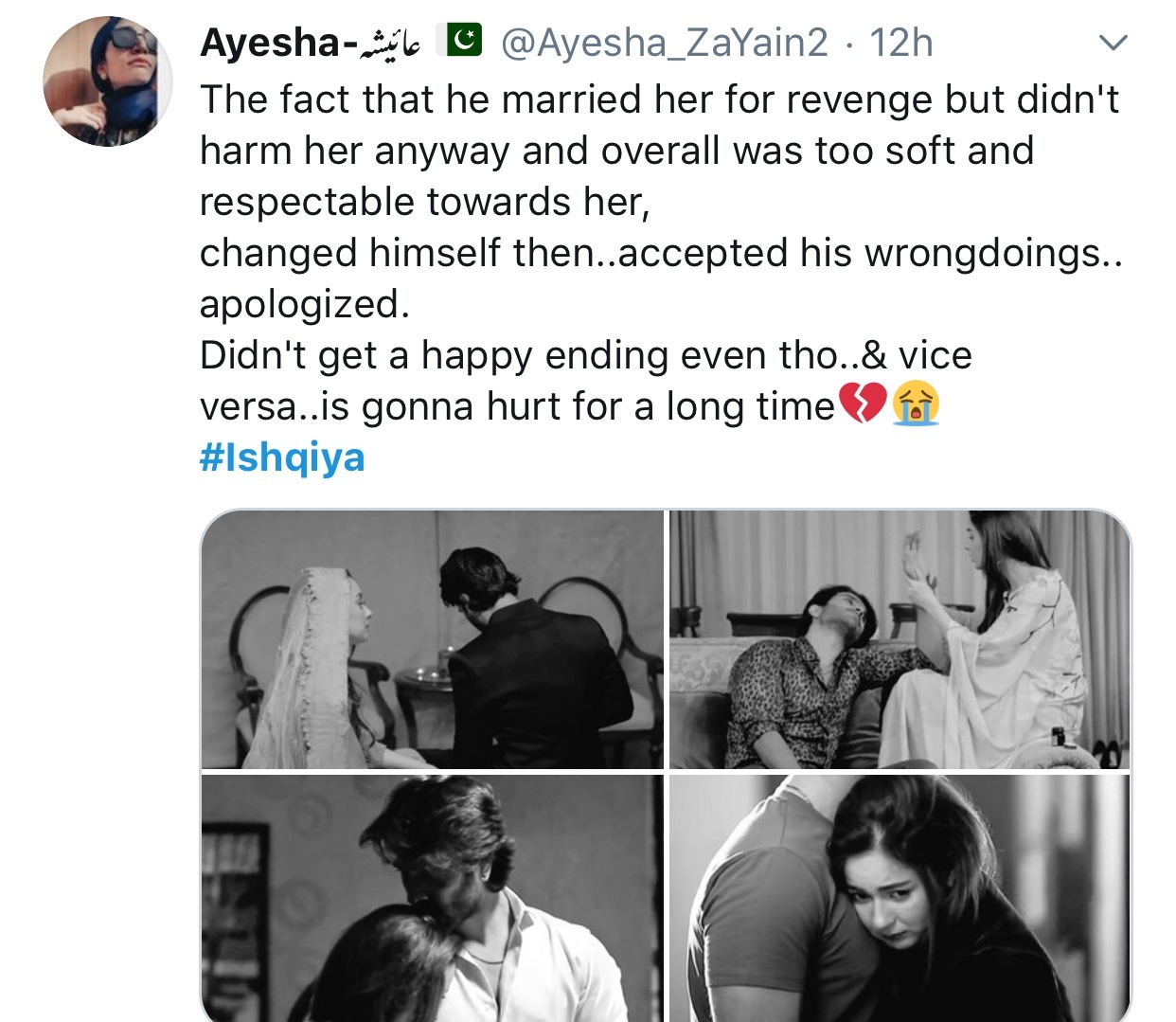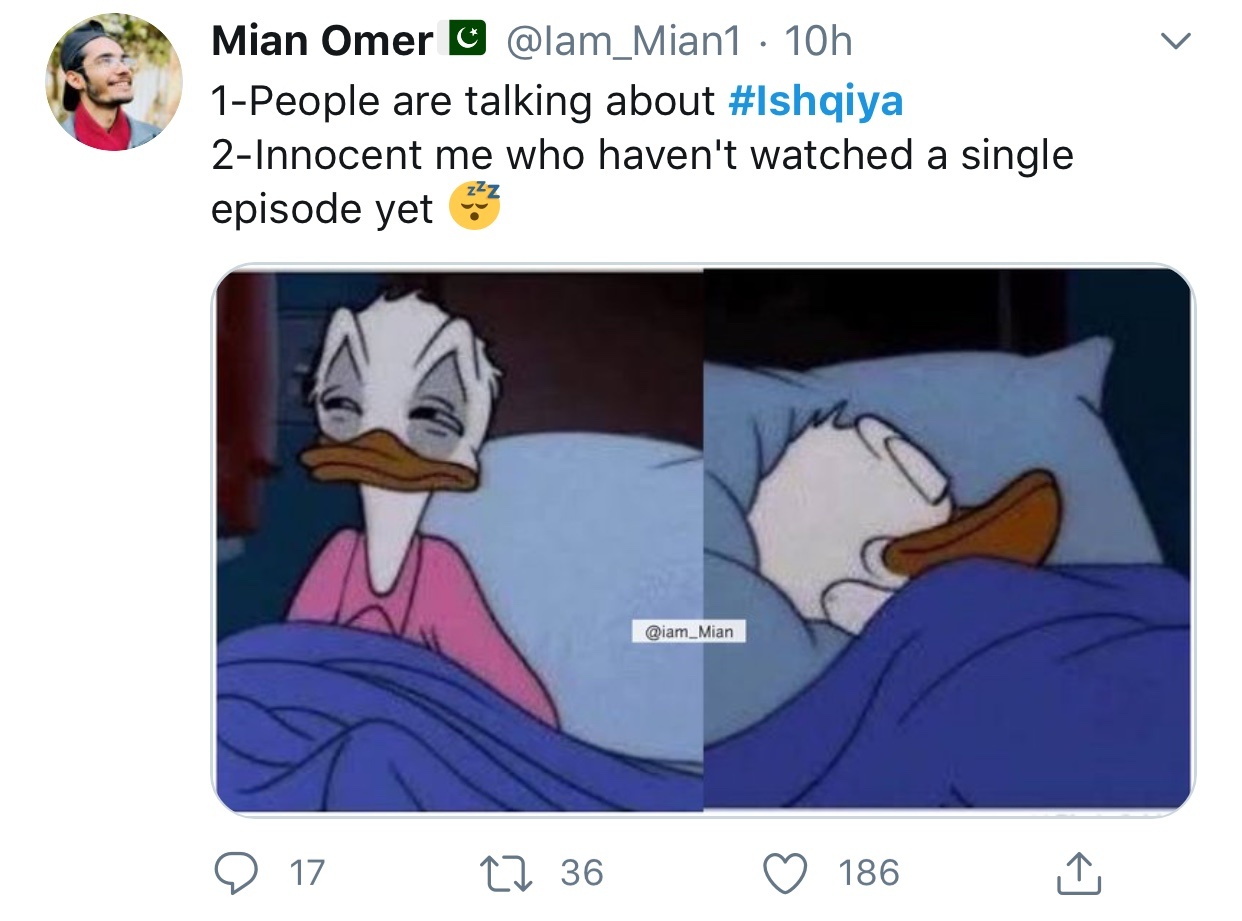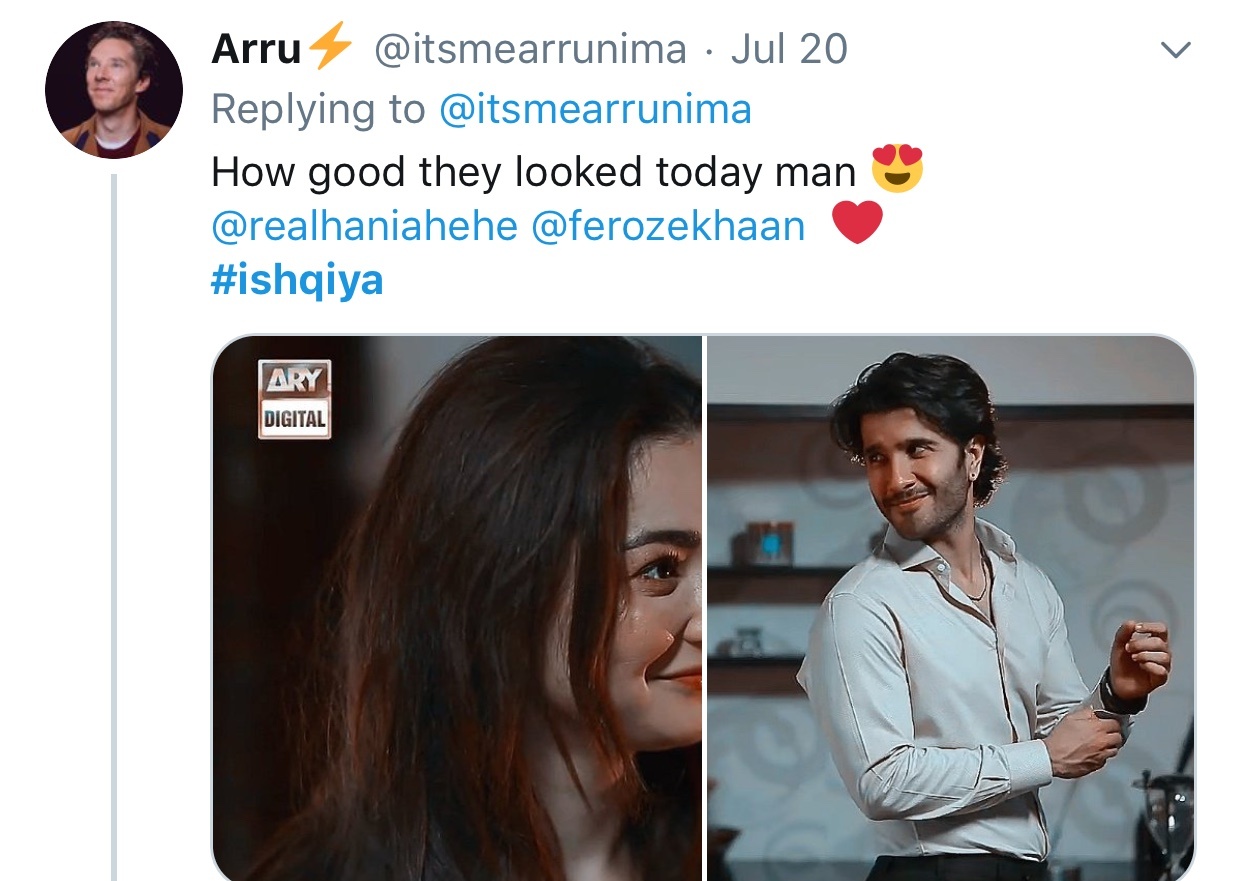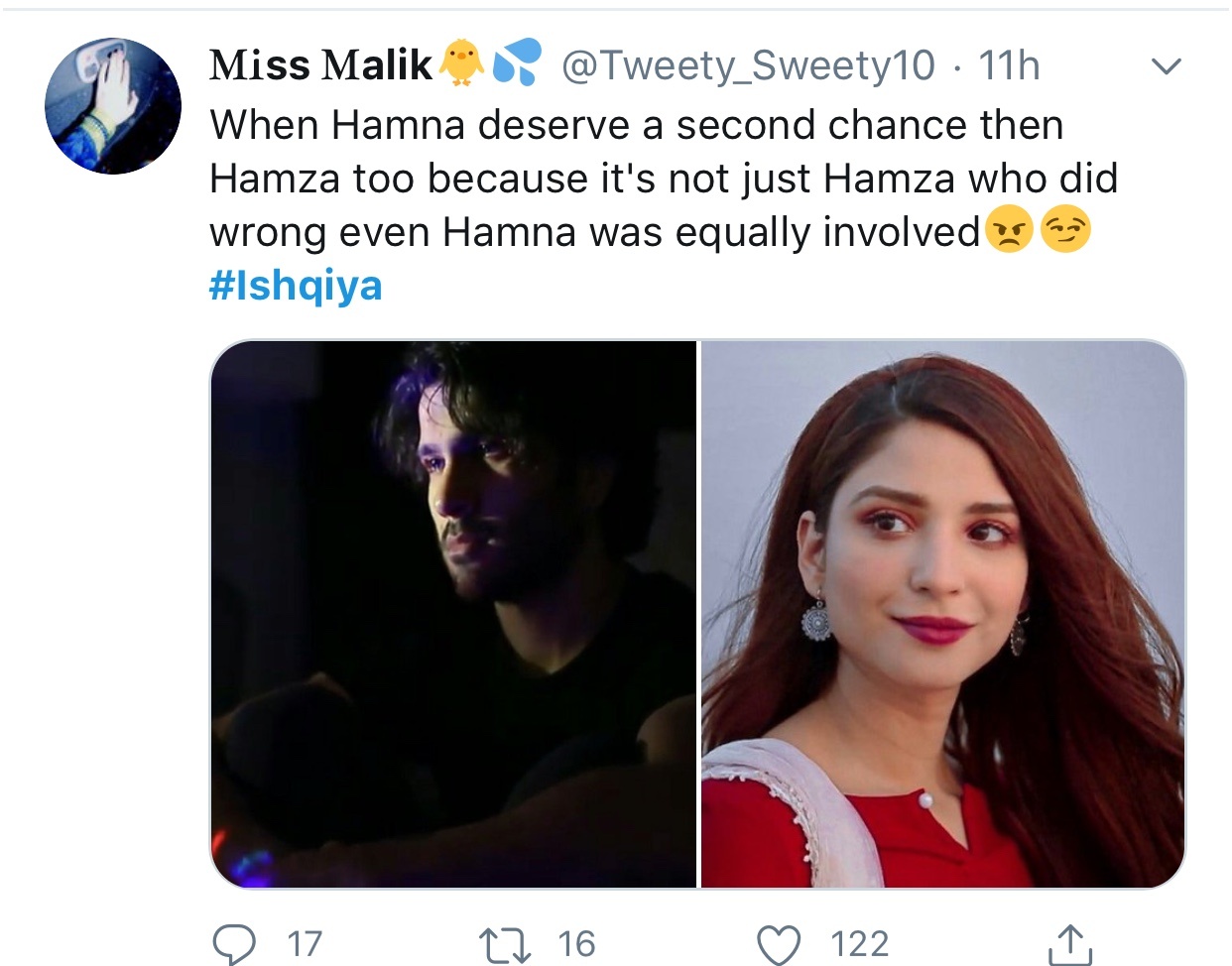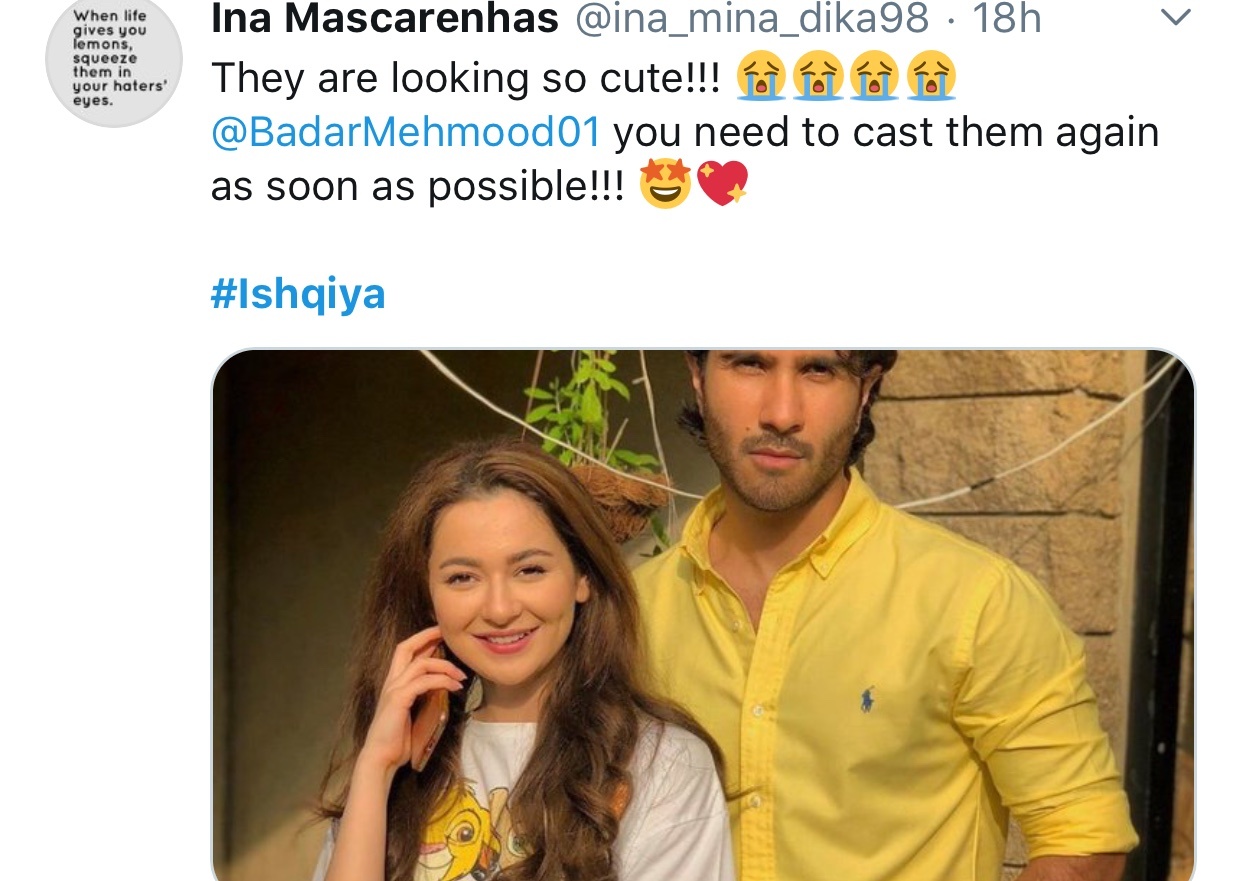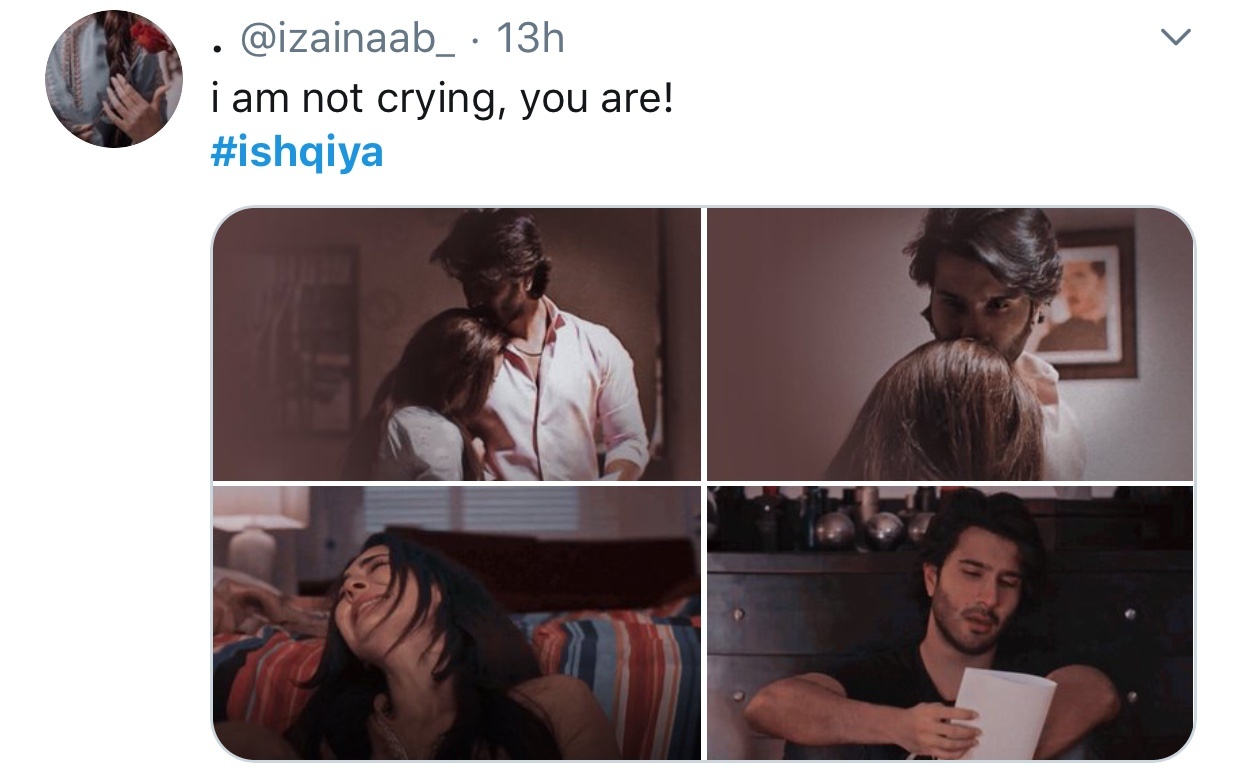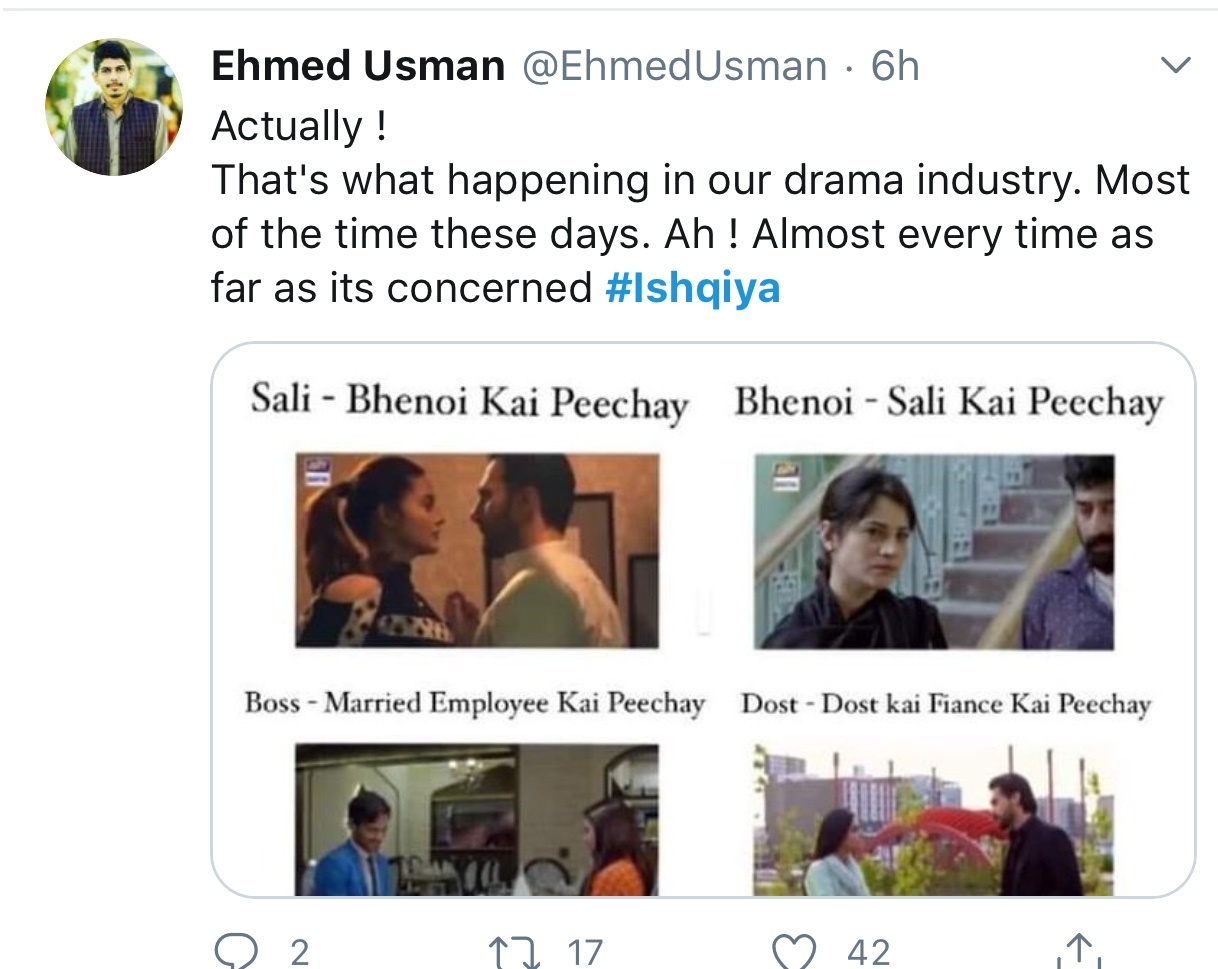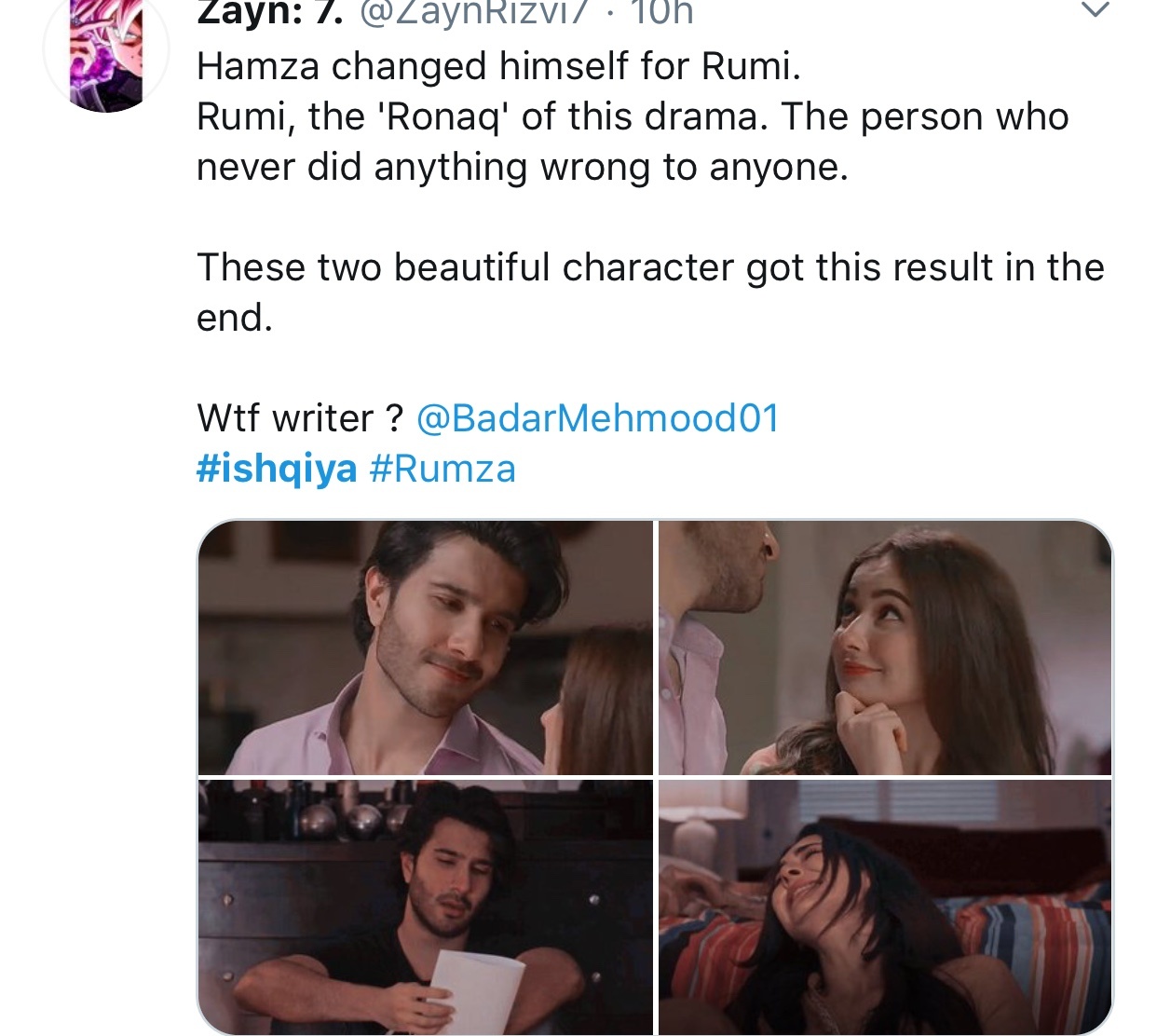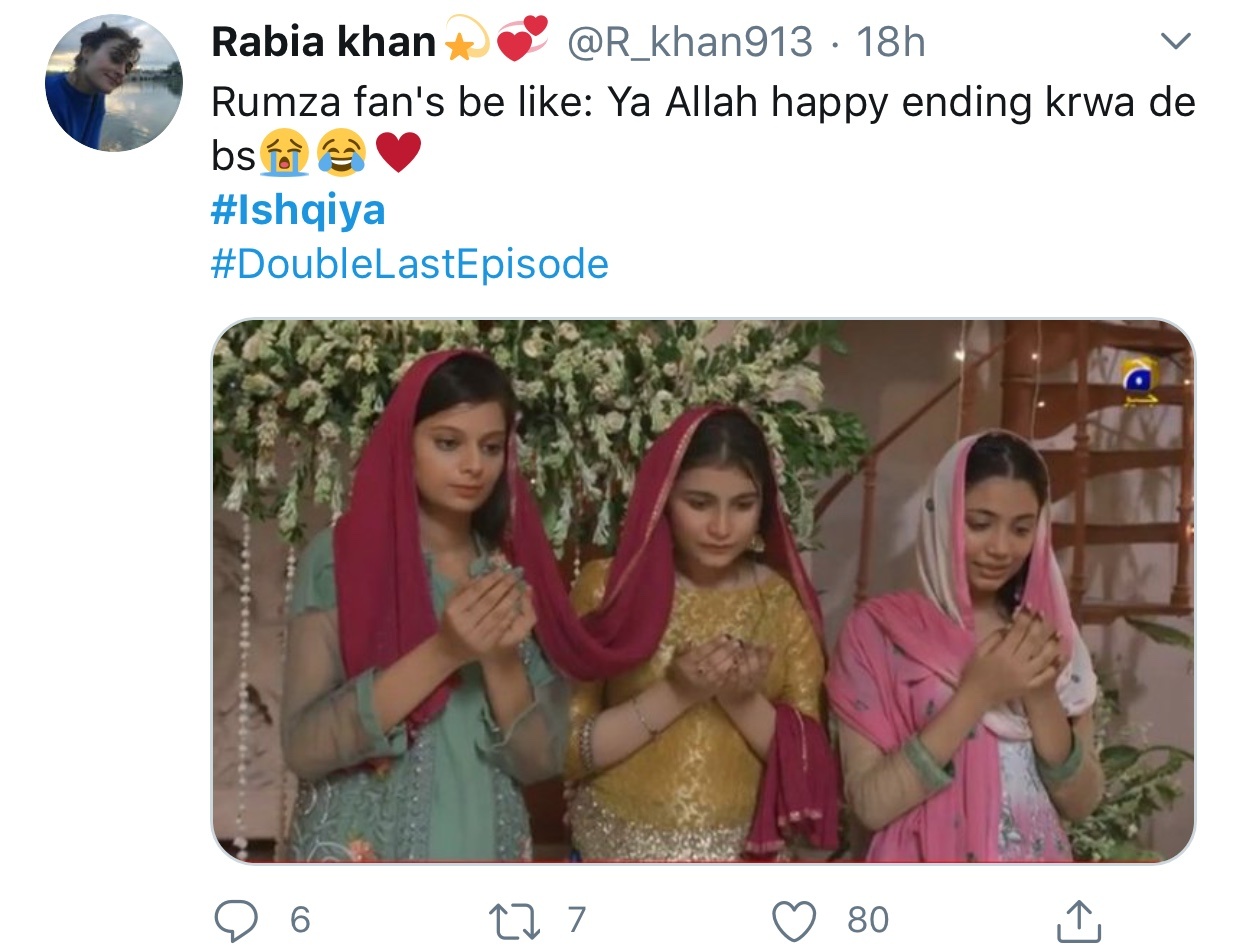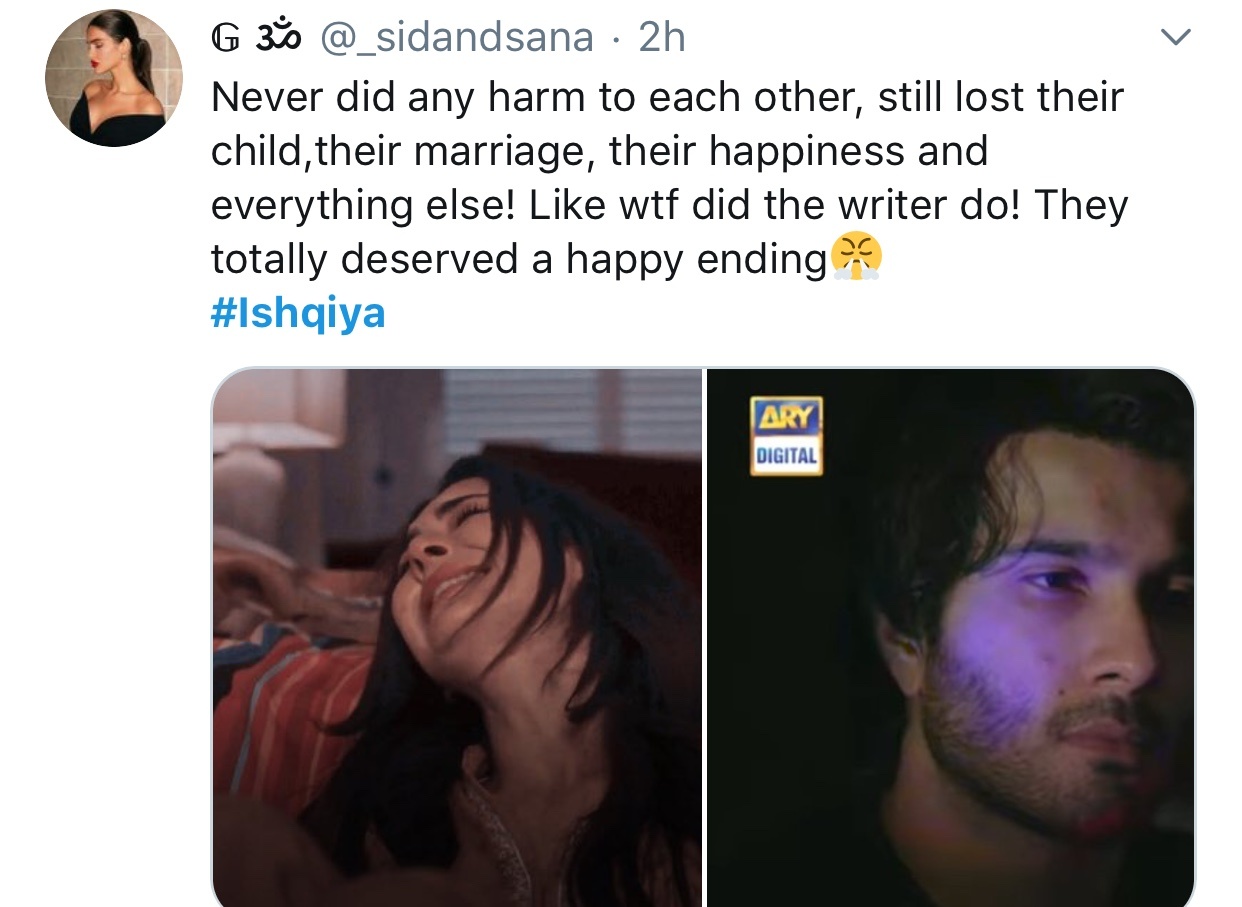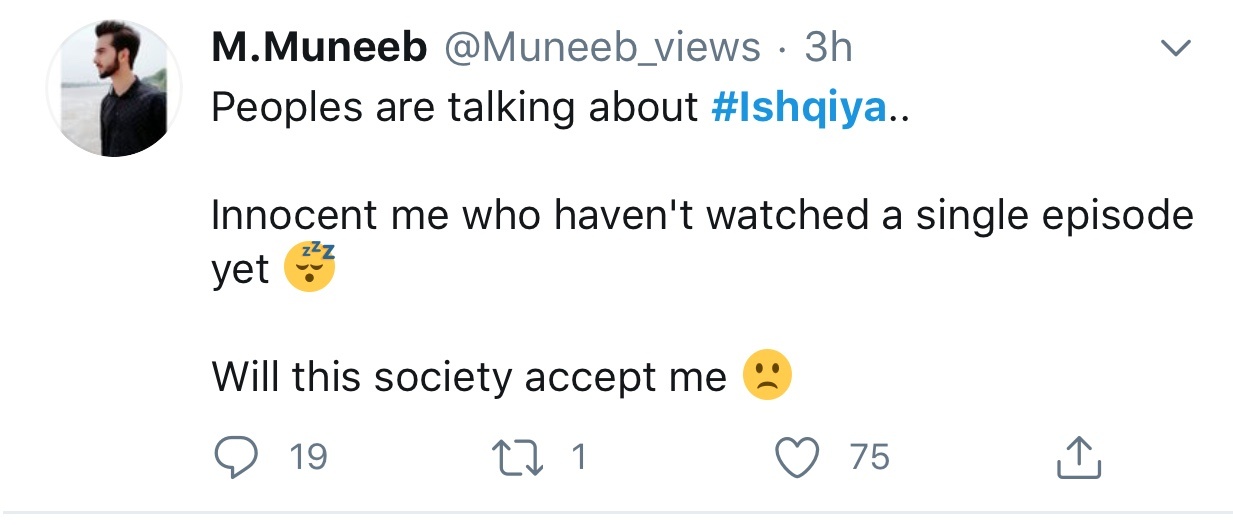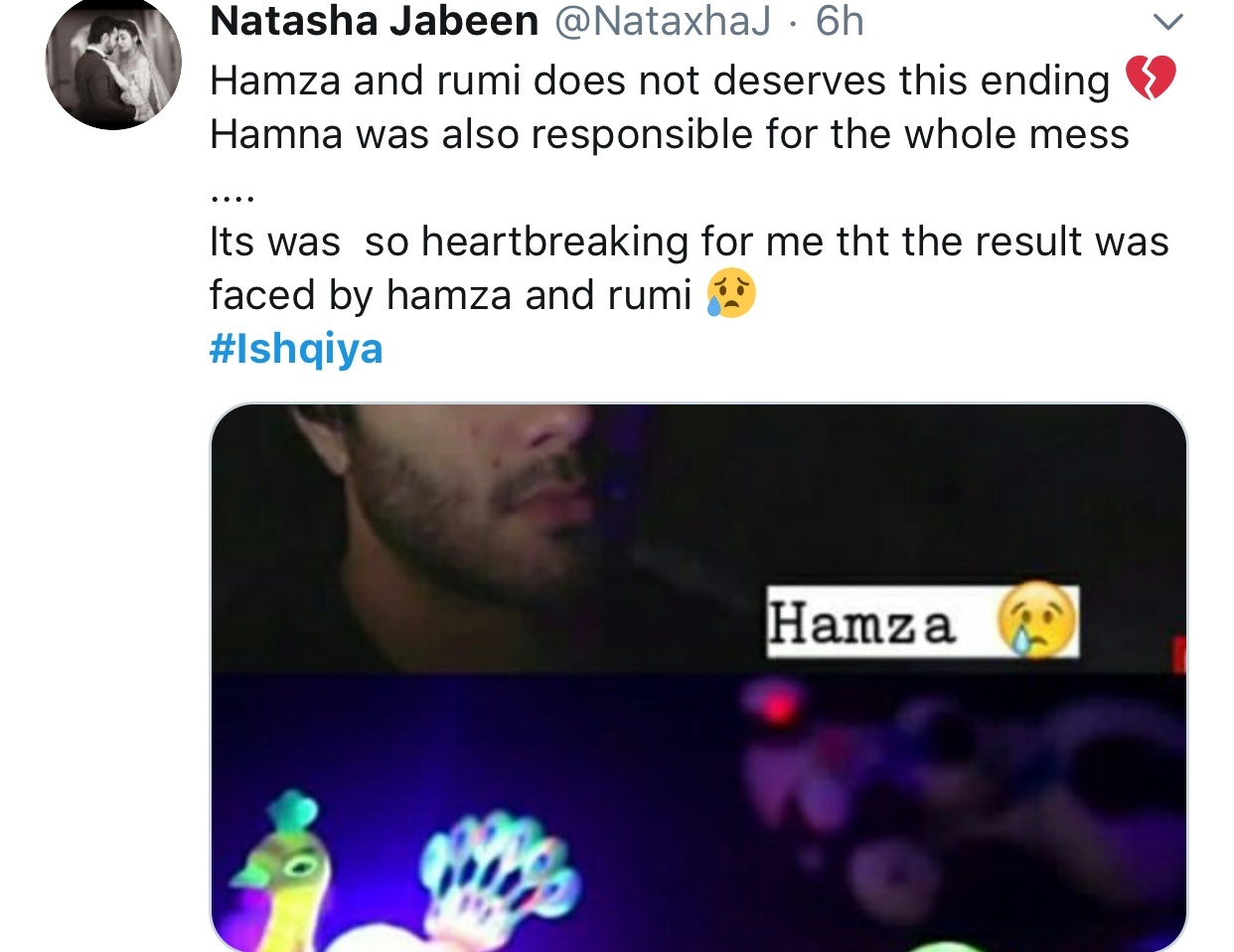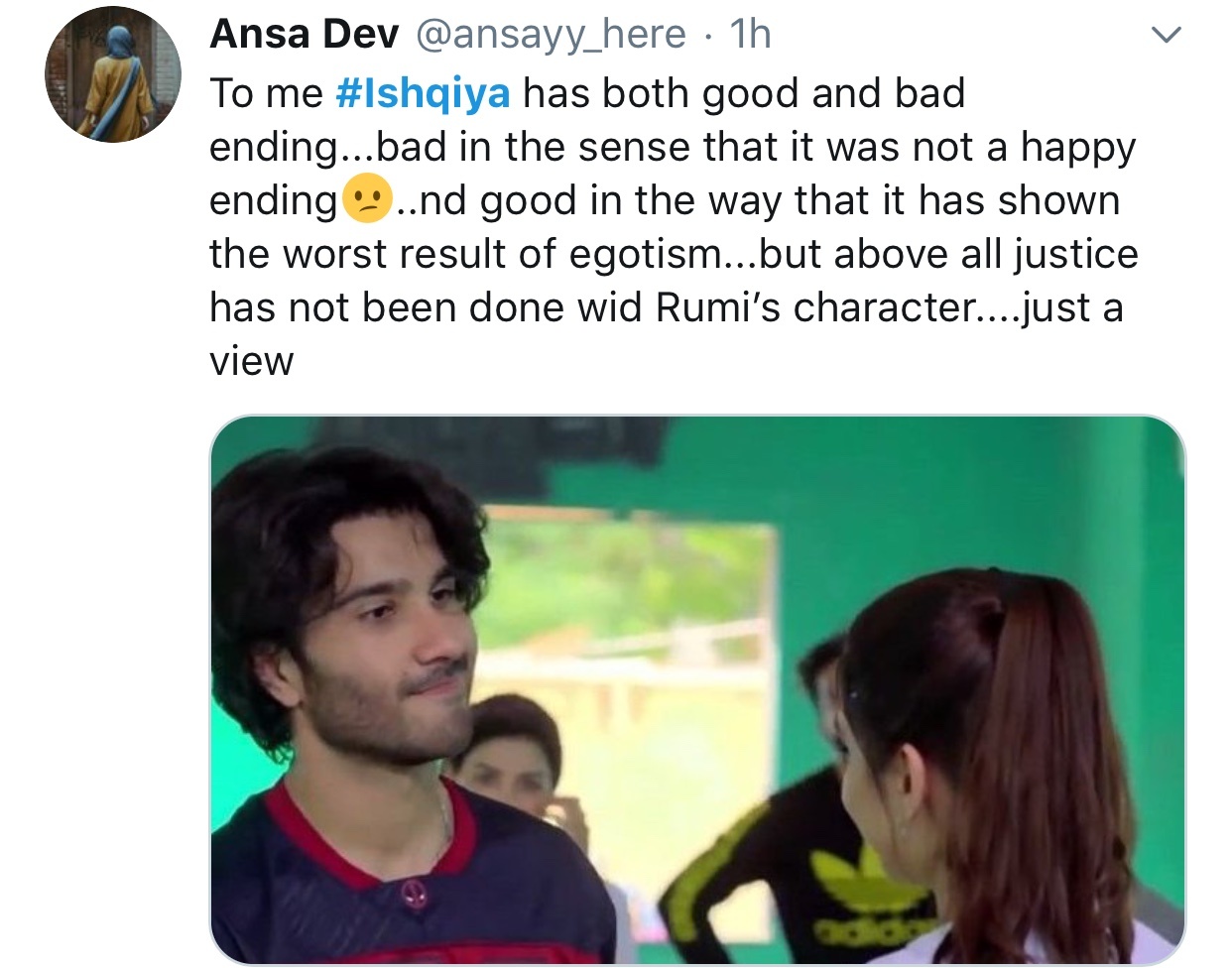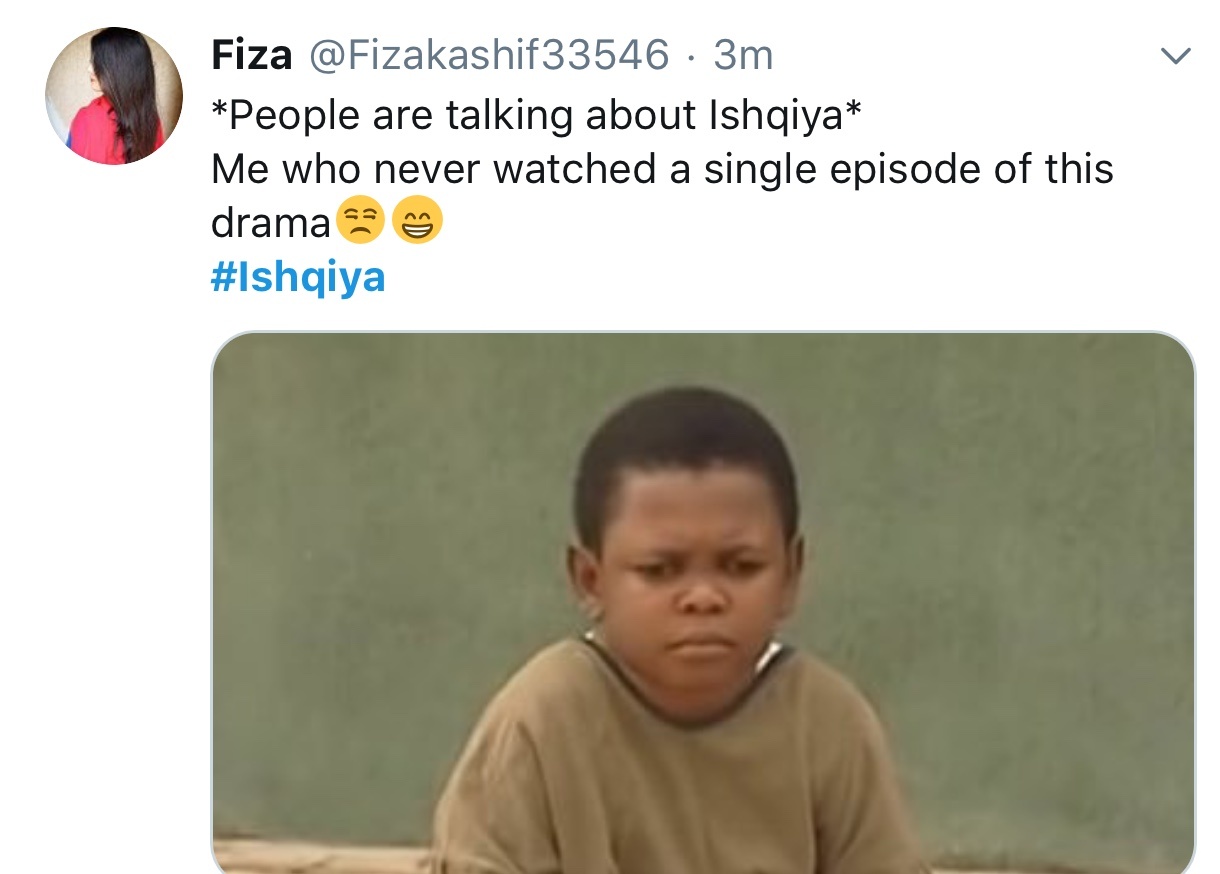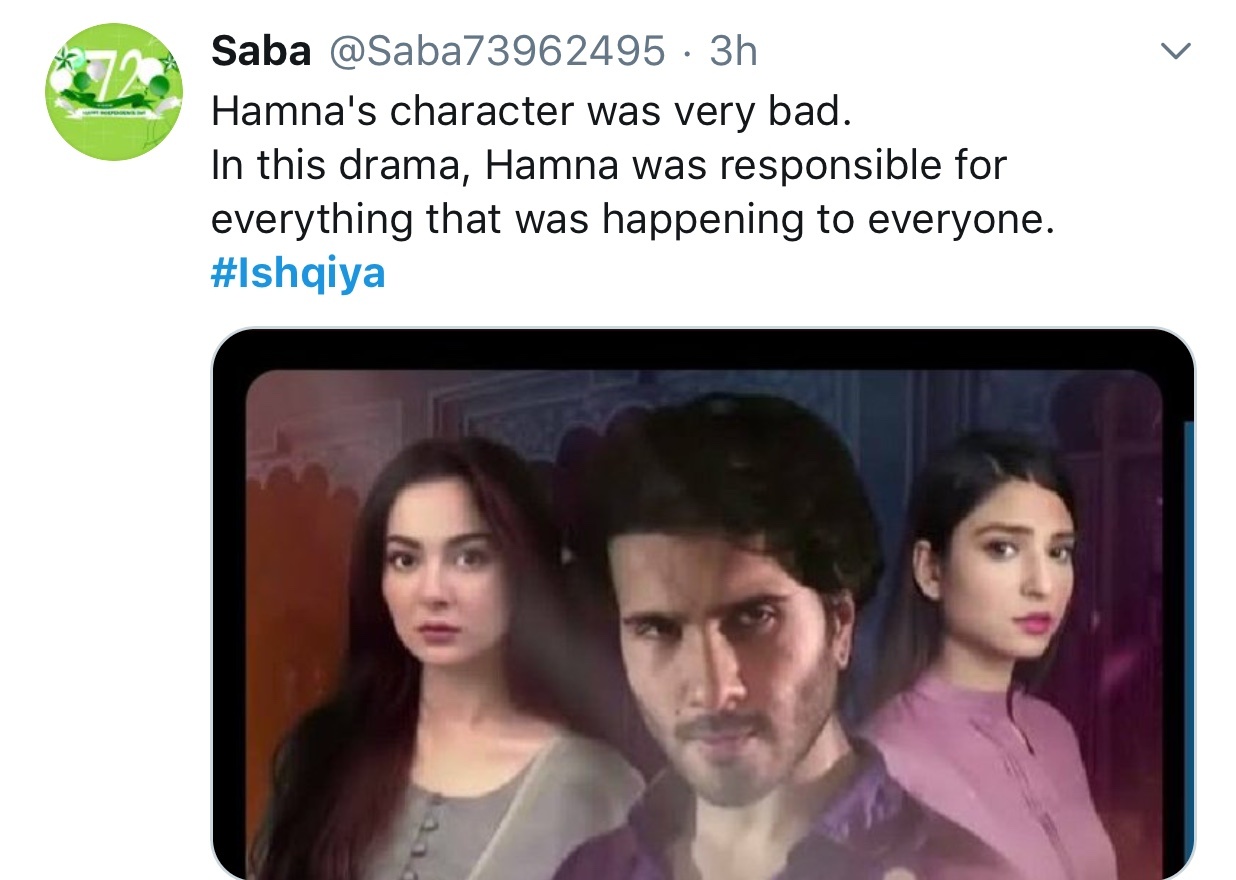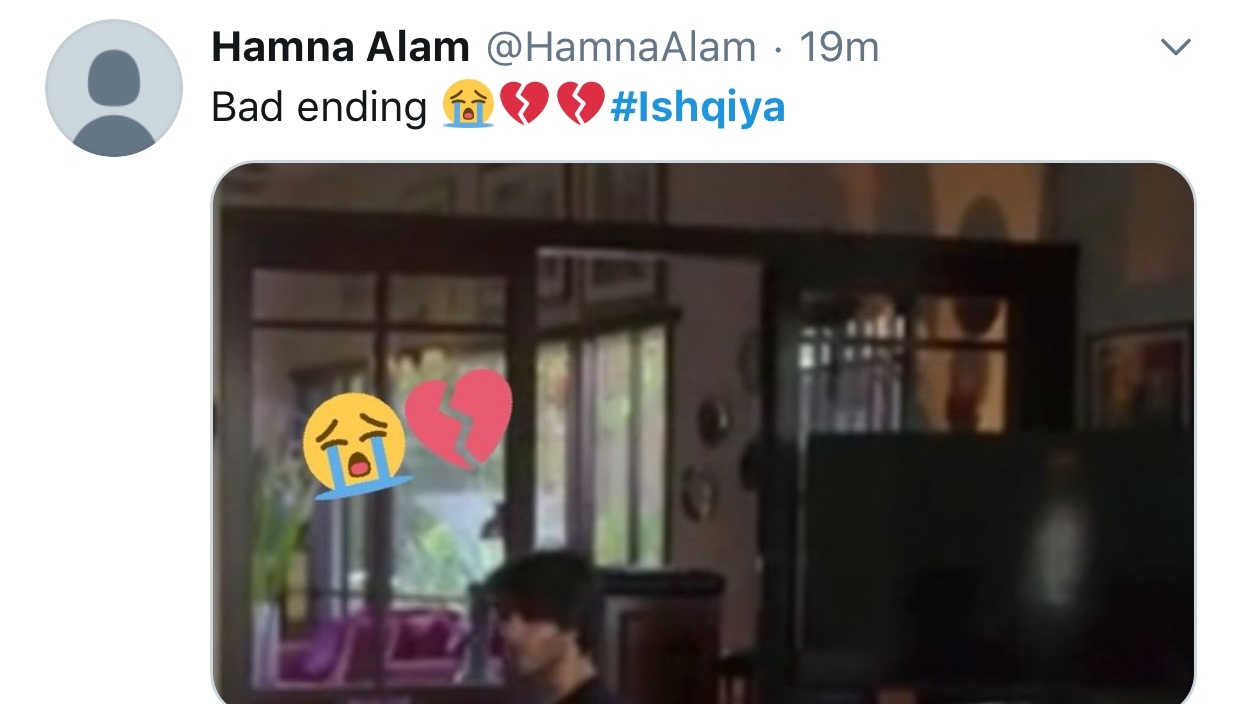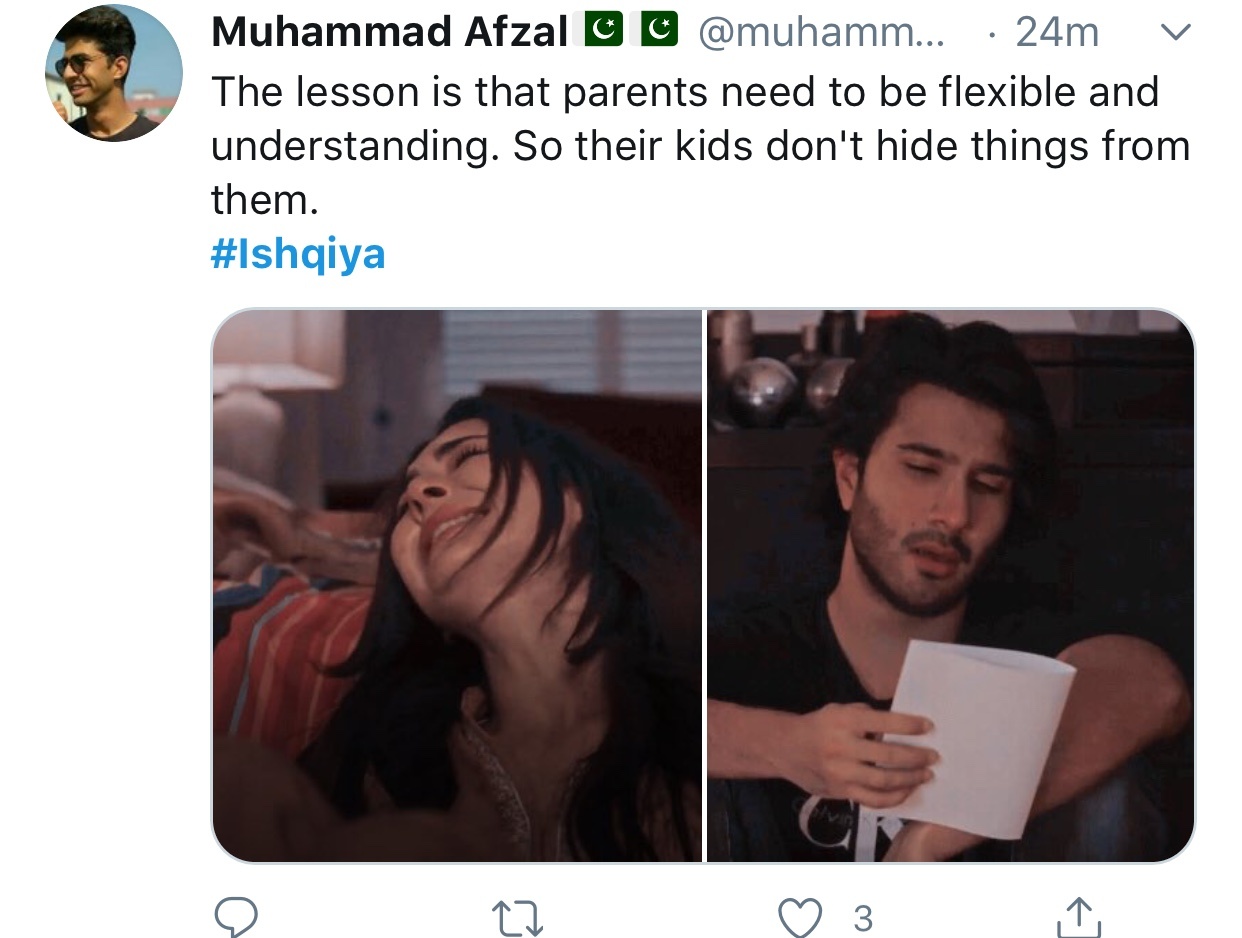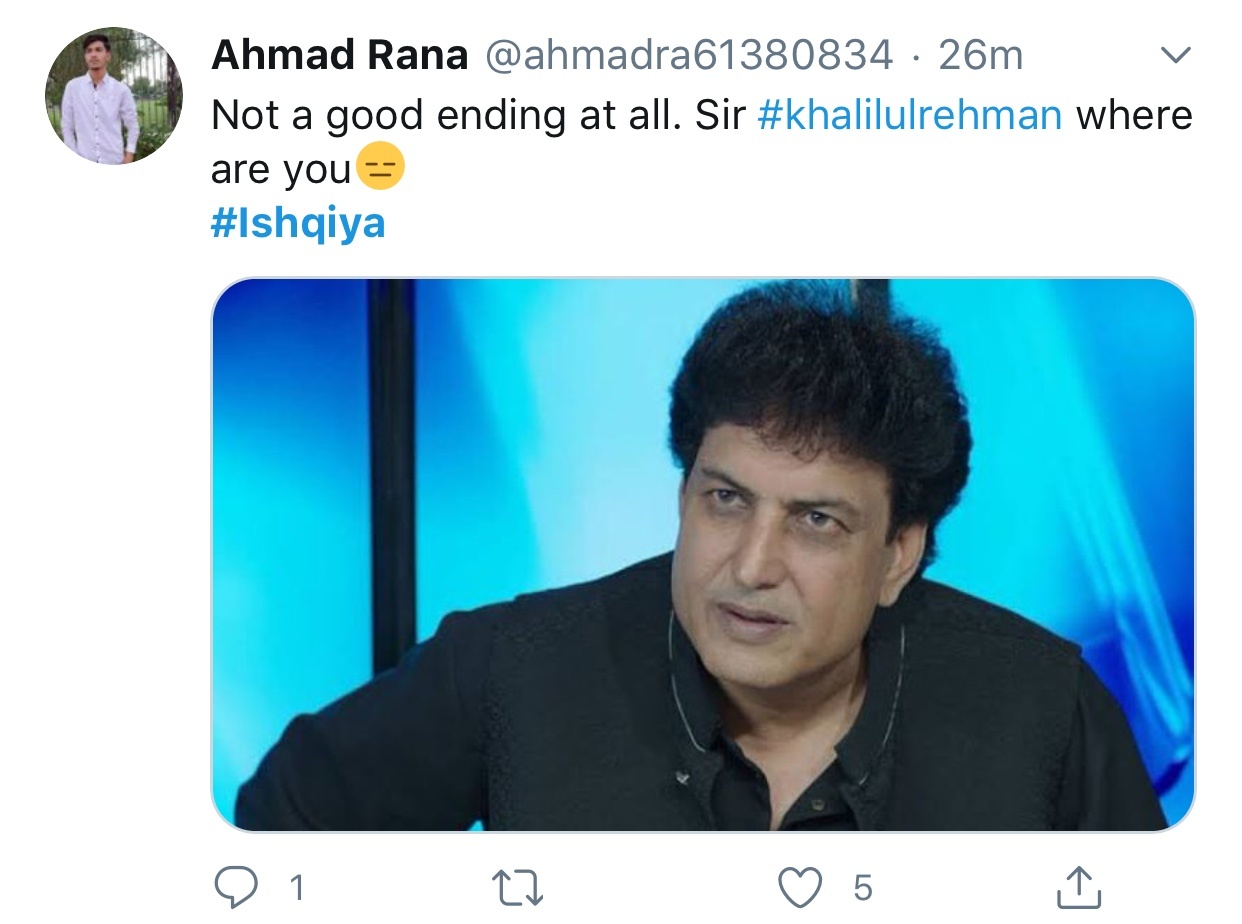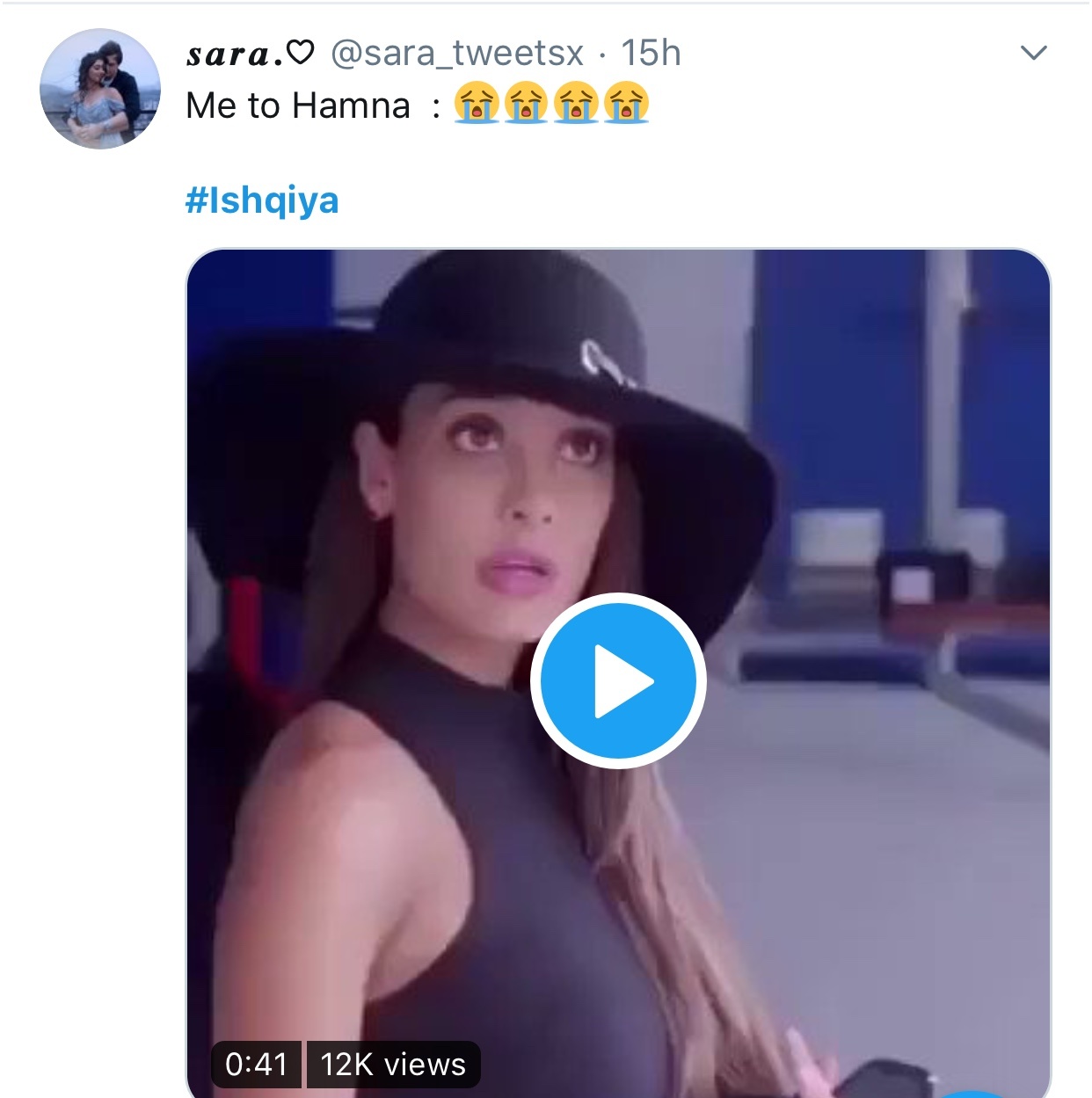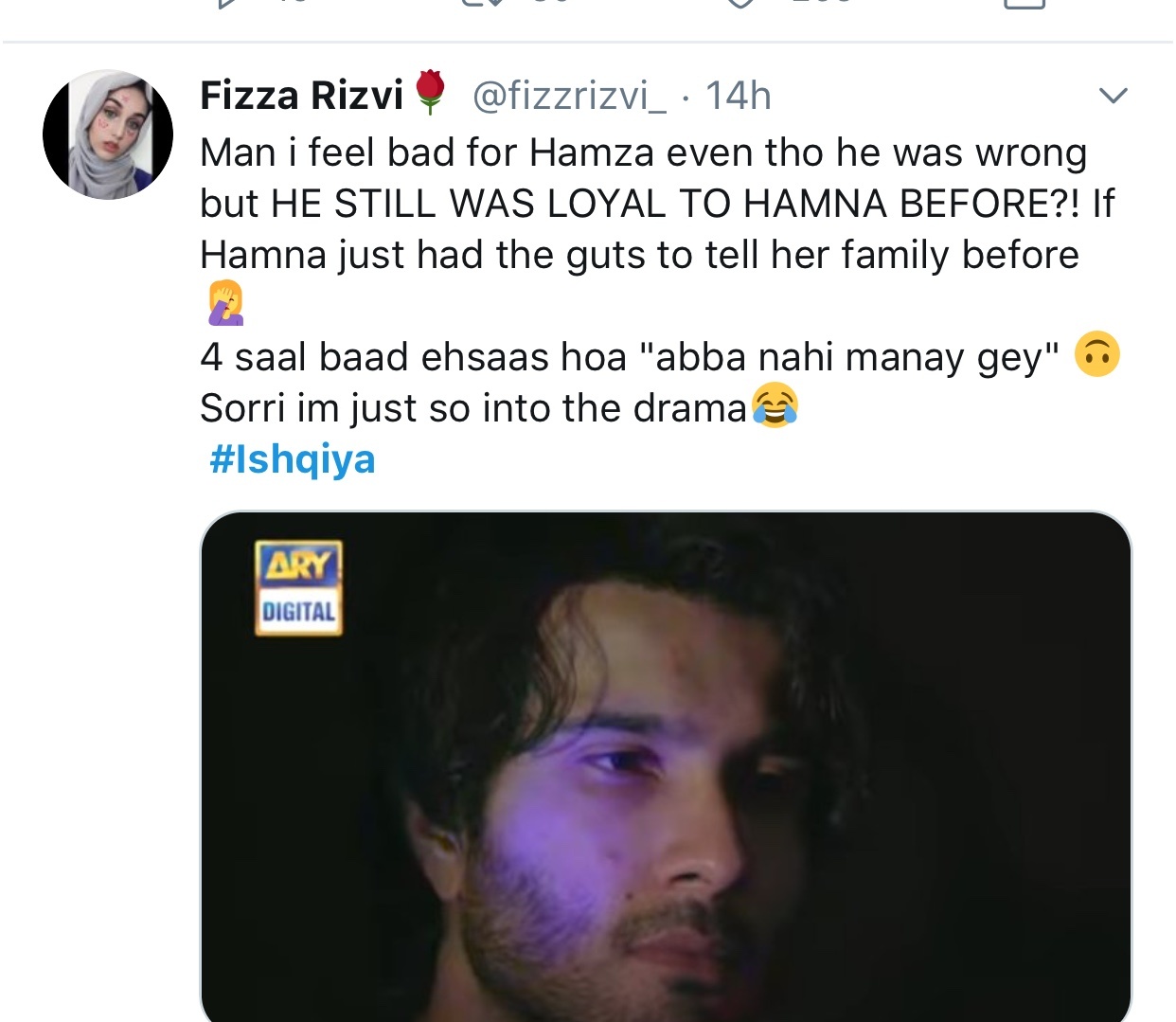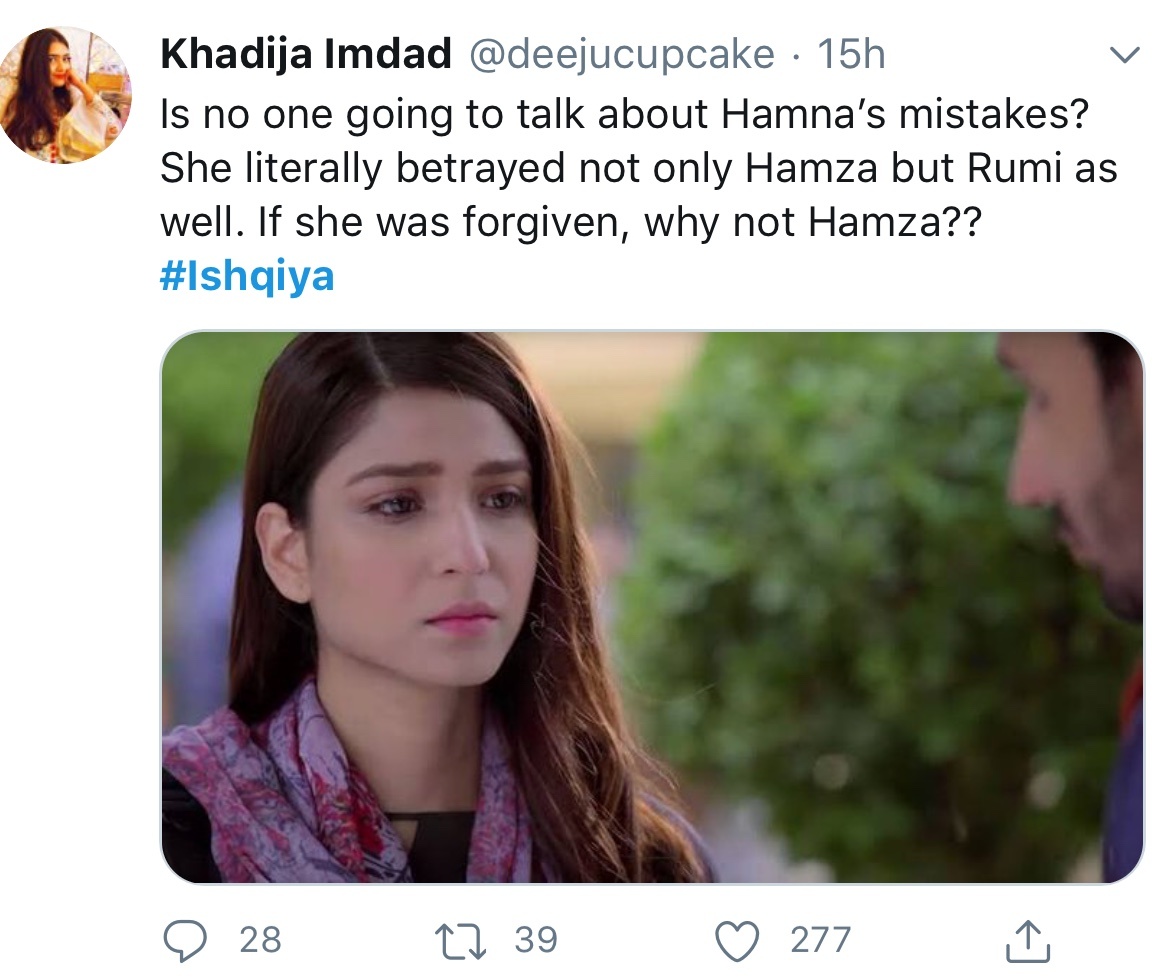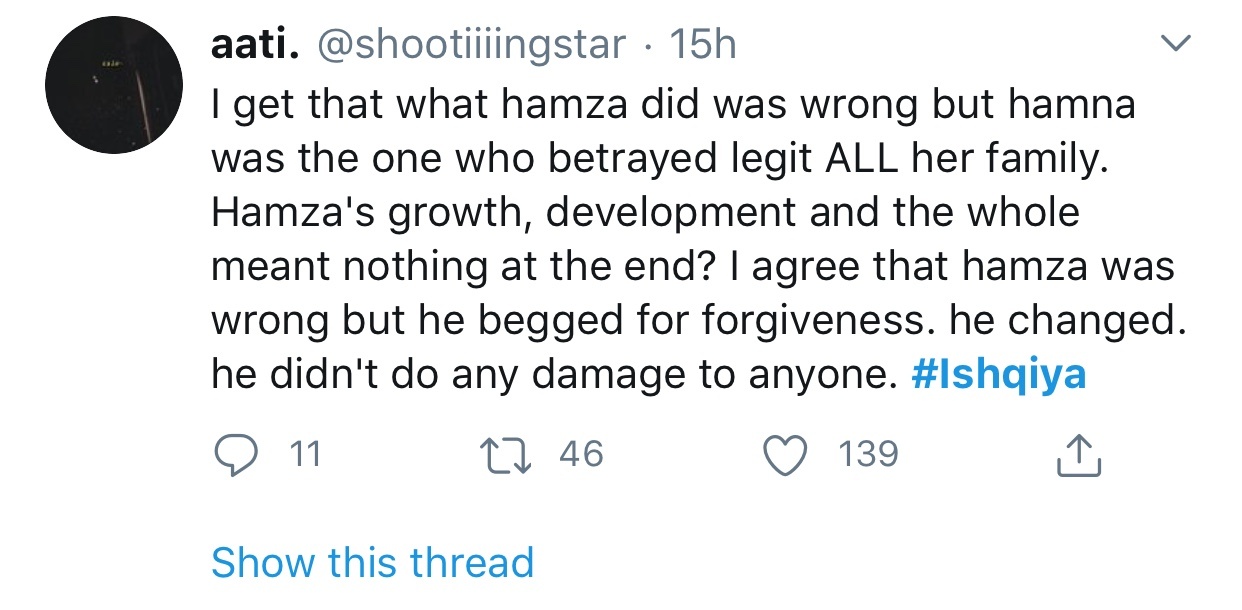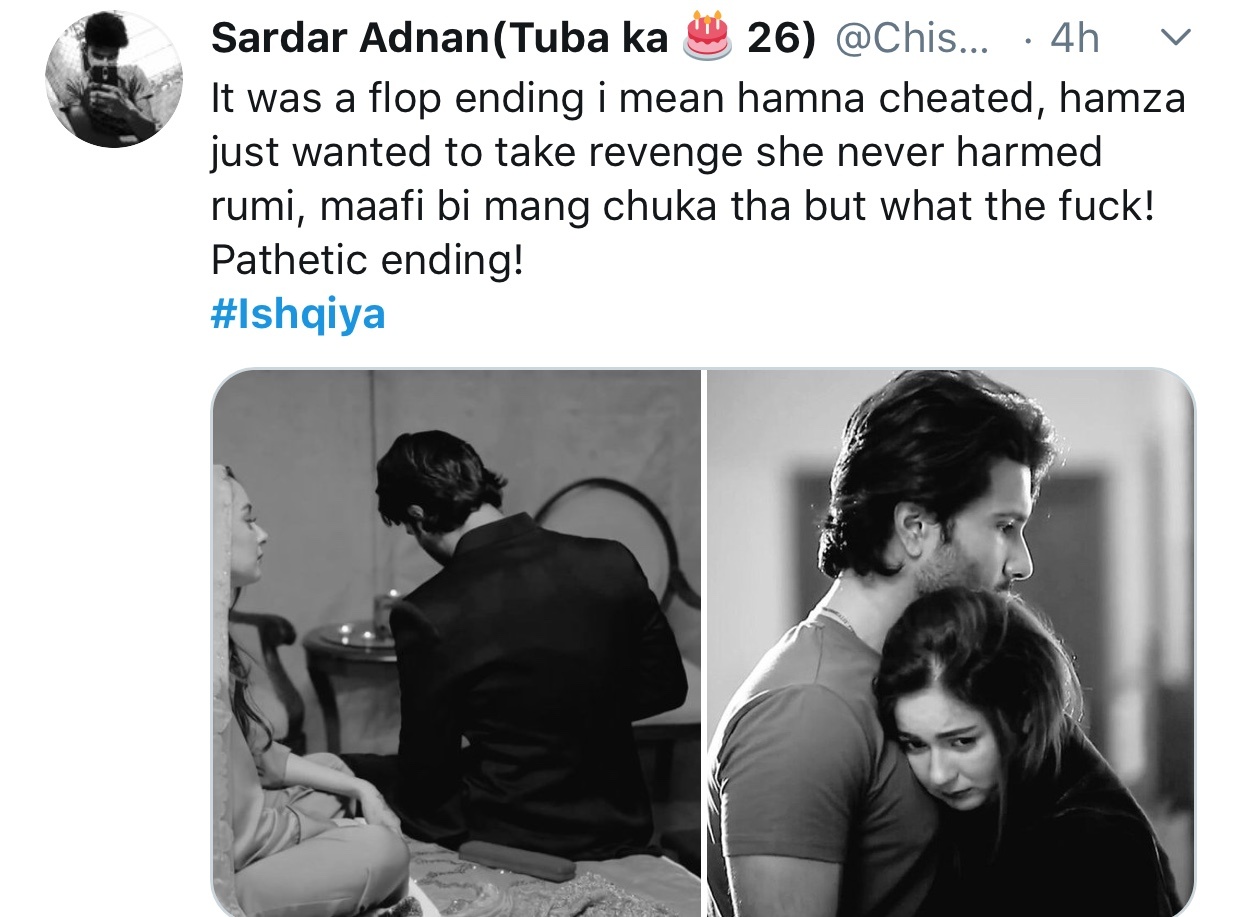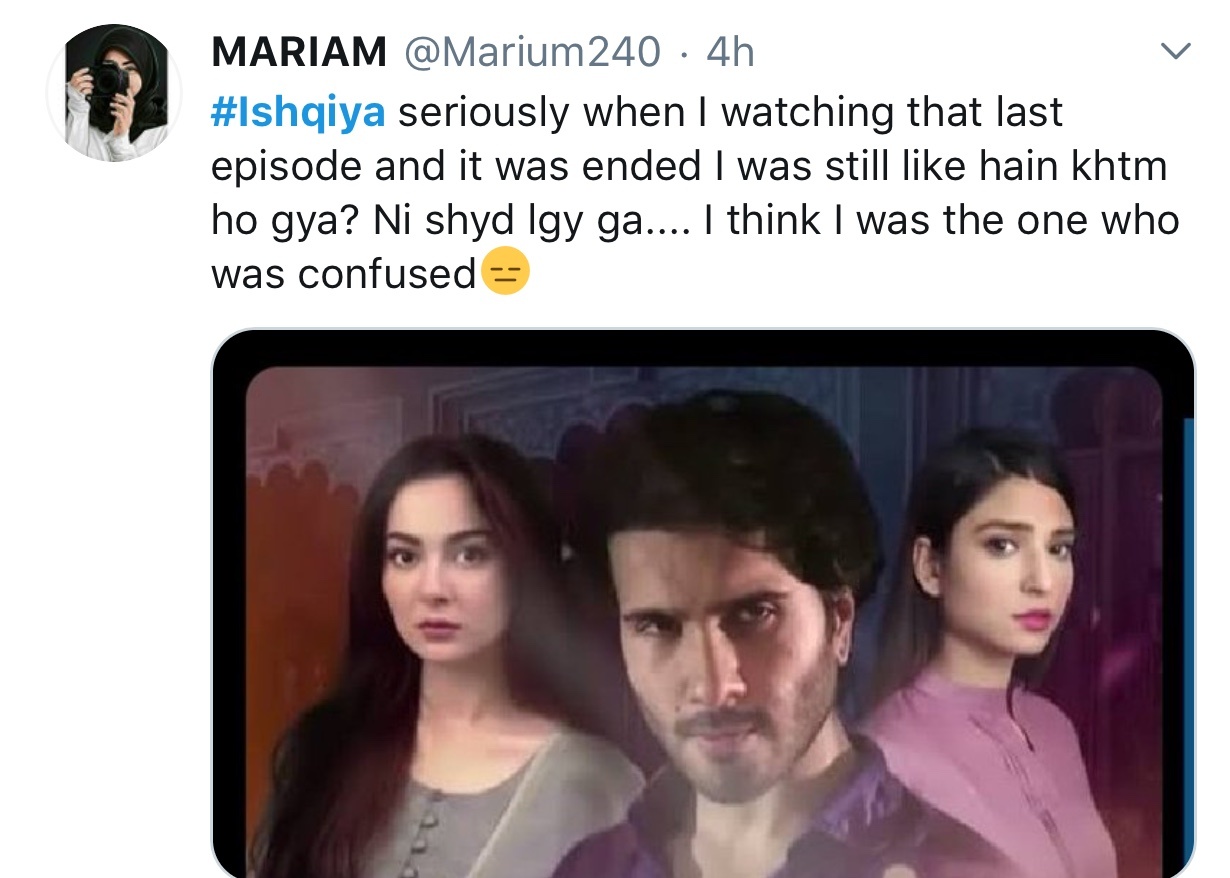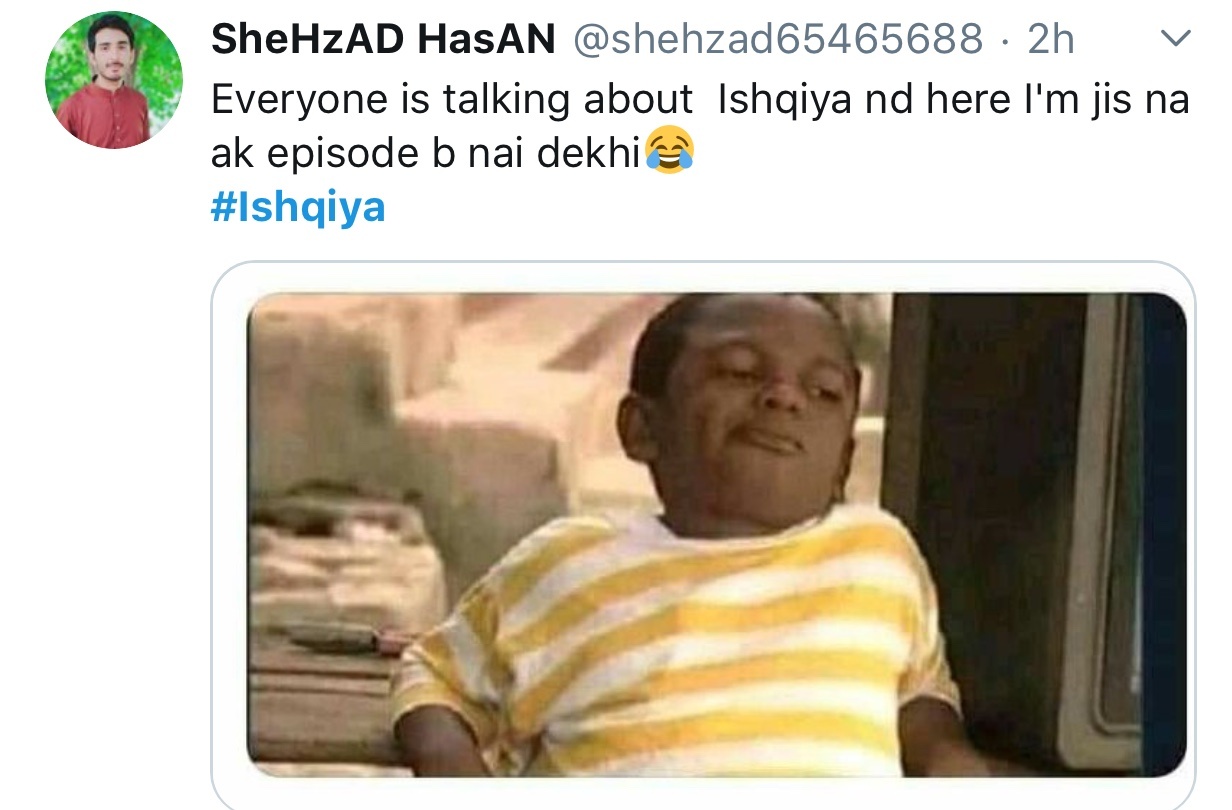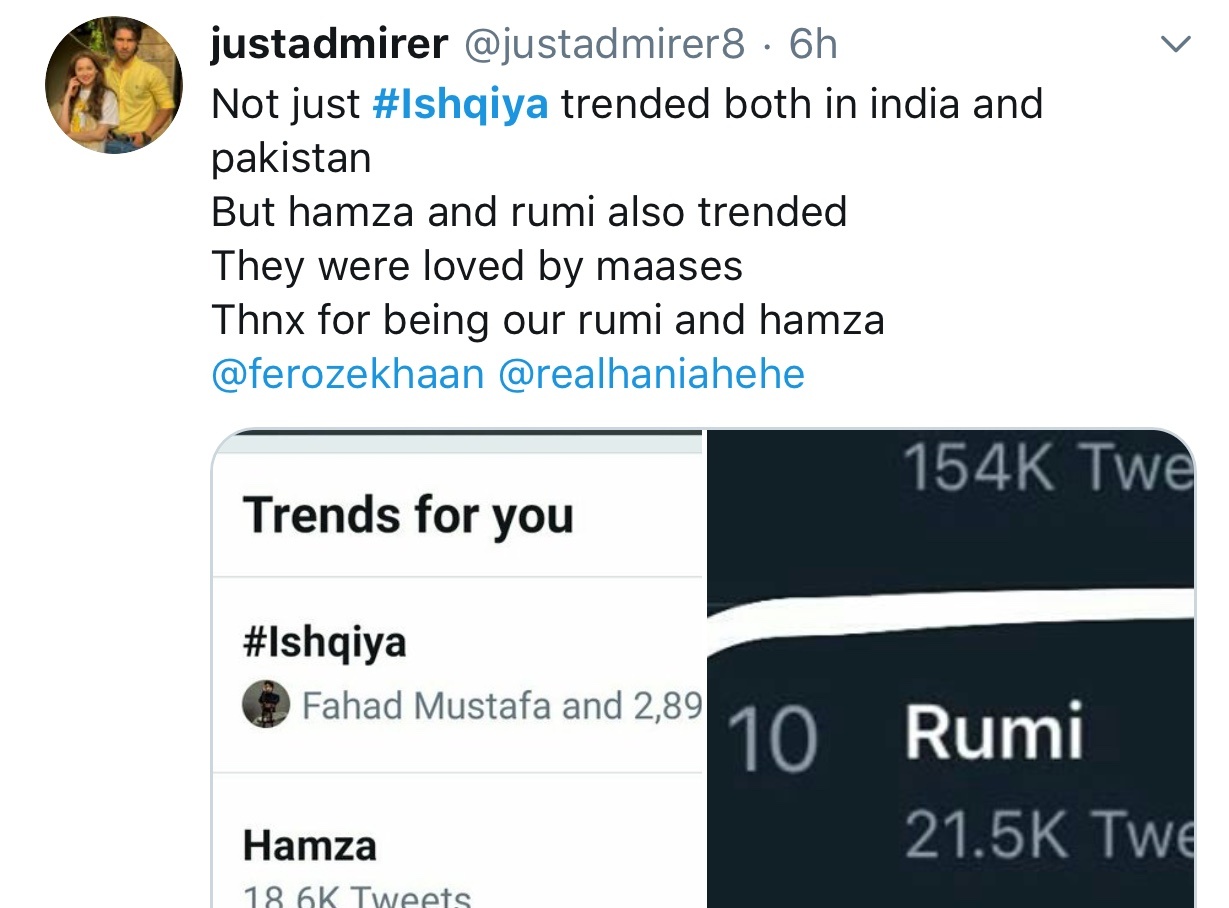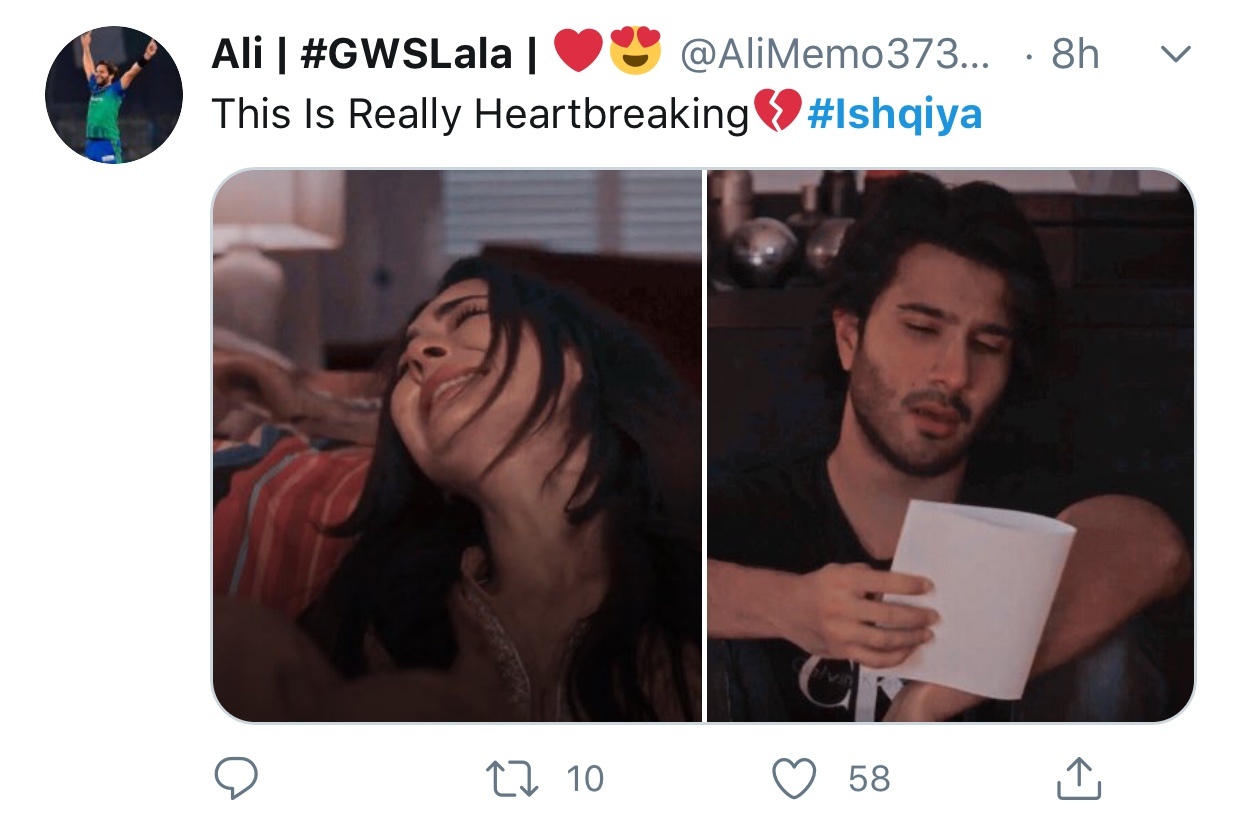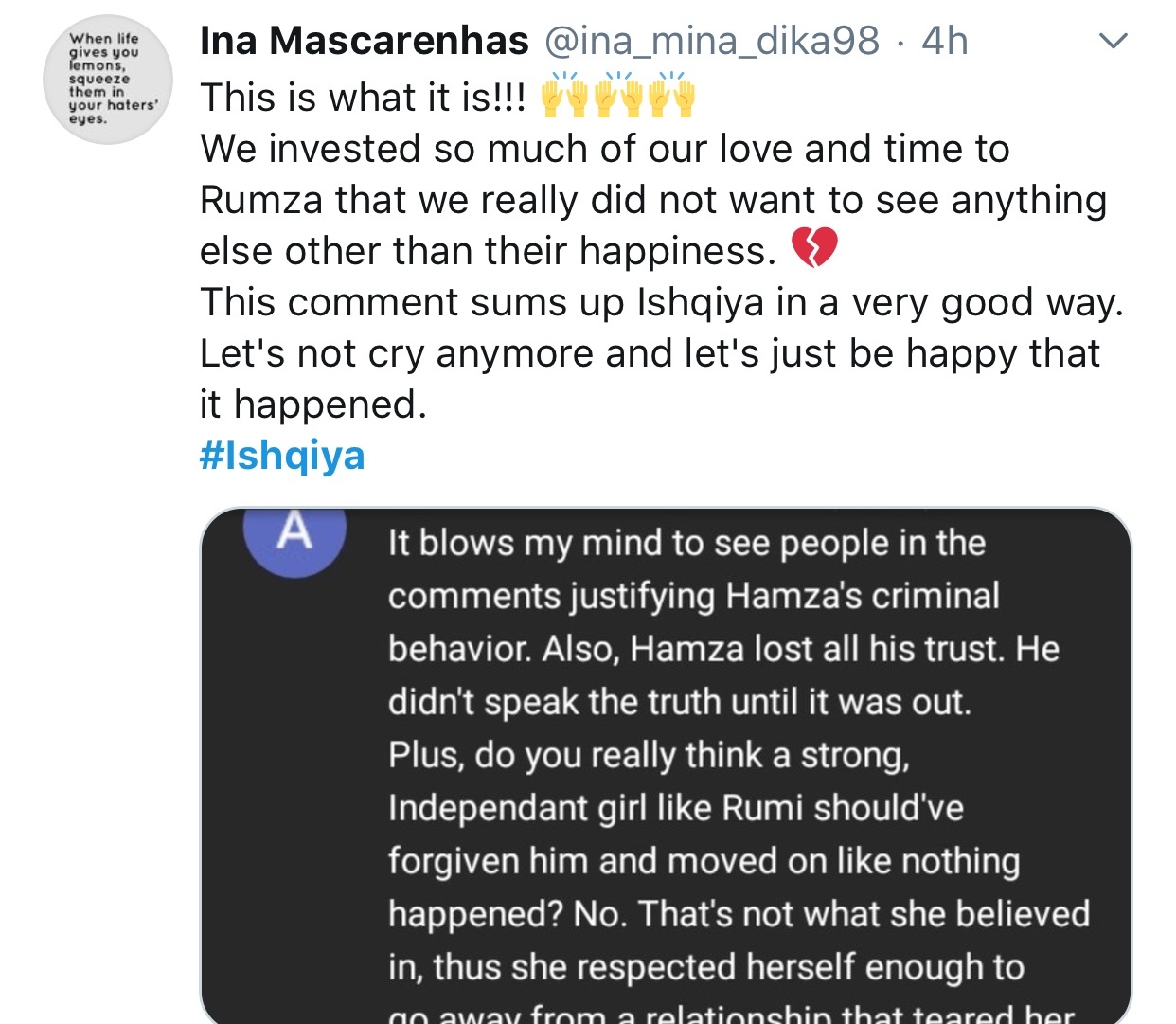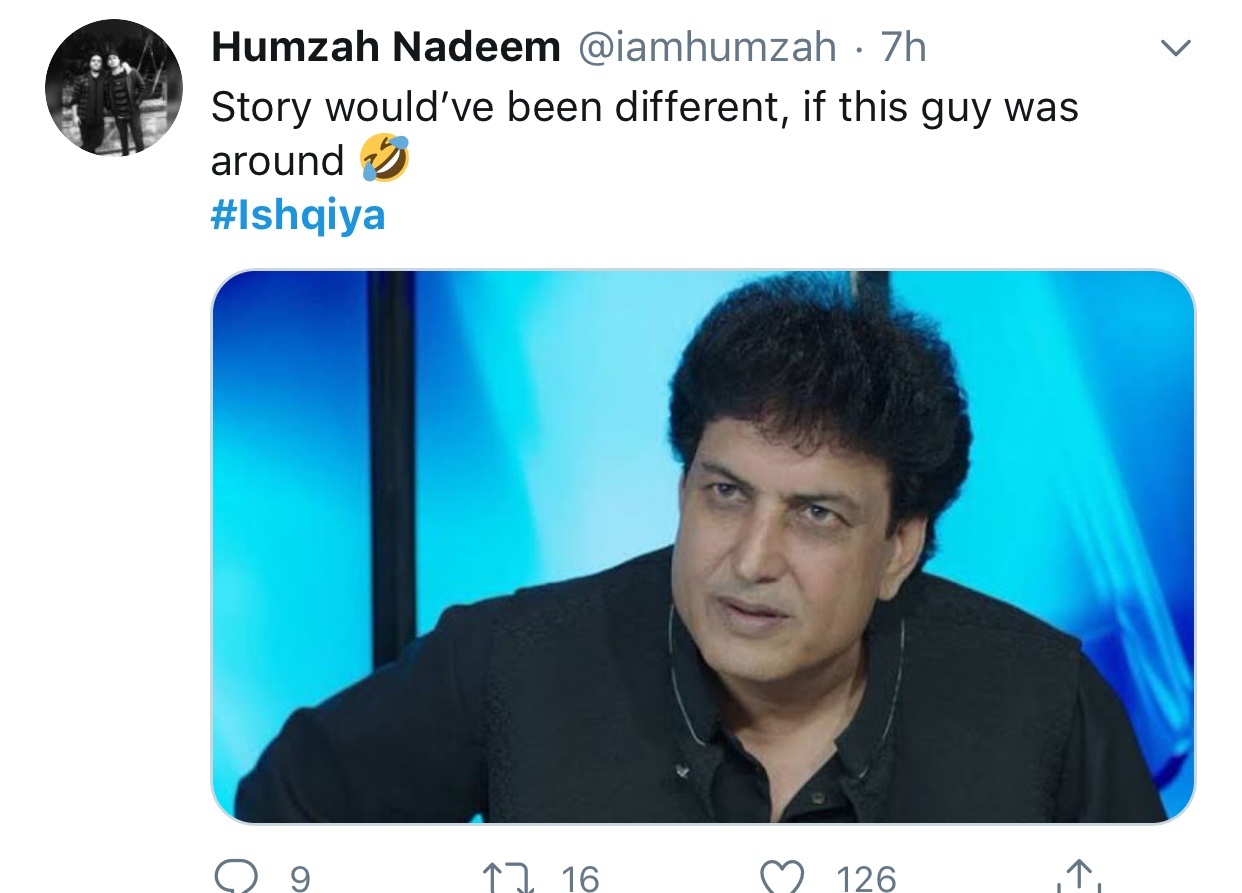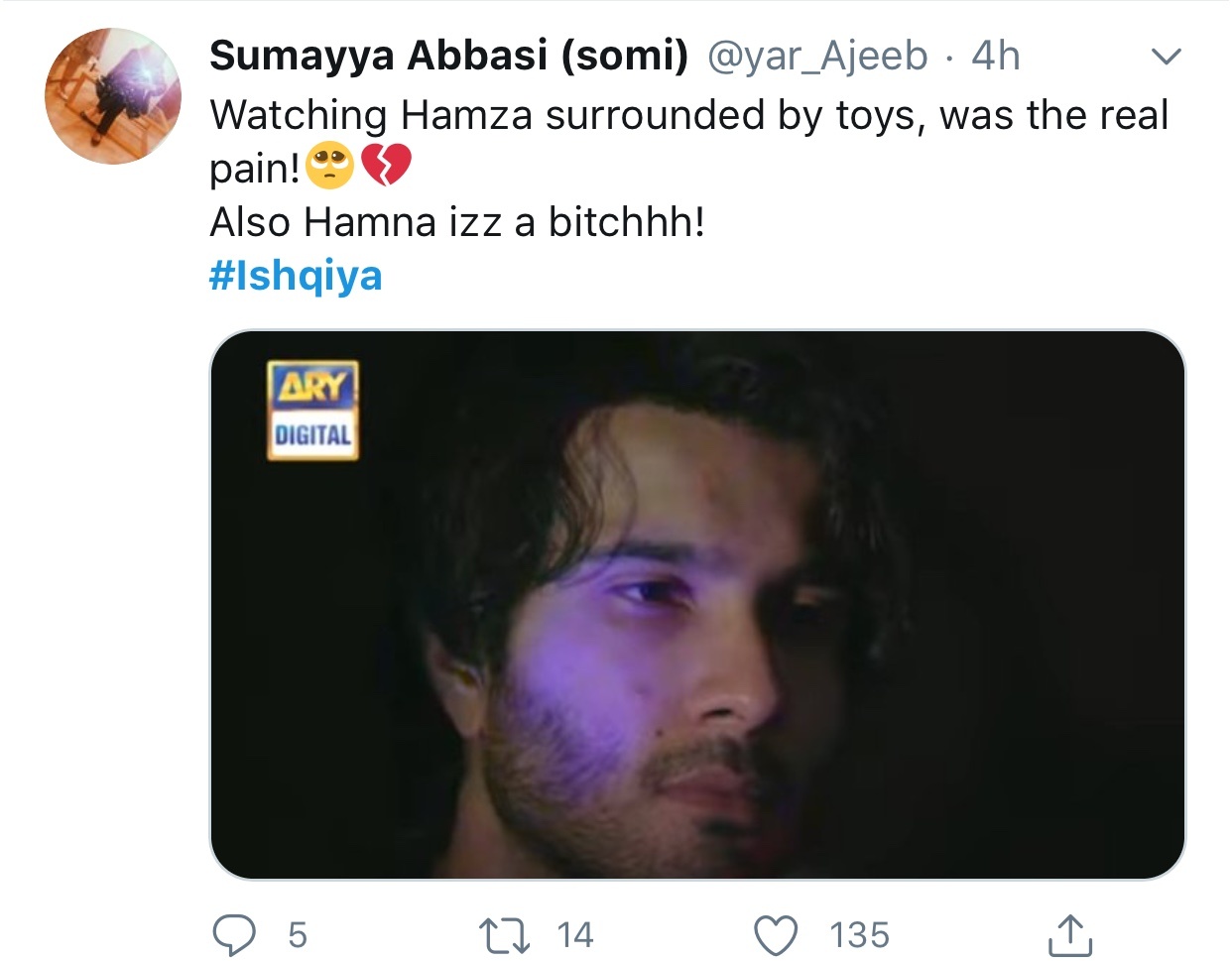 afa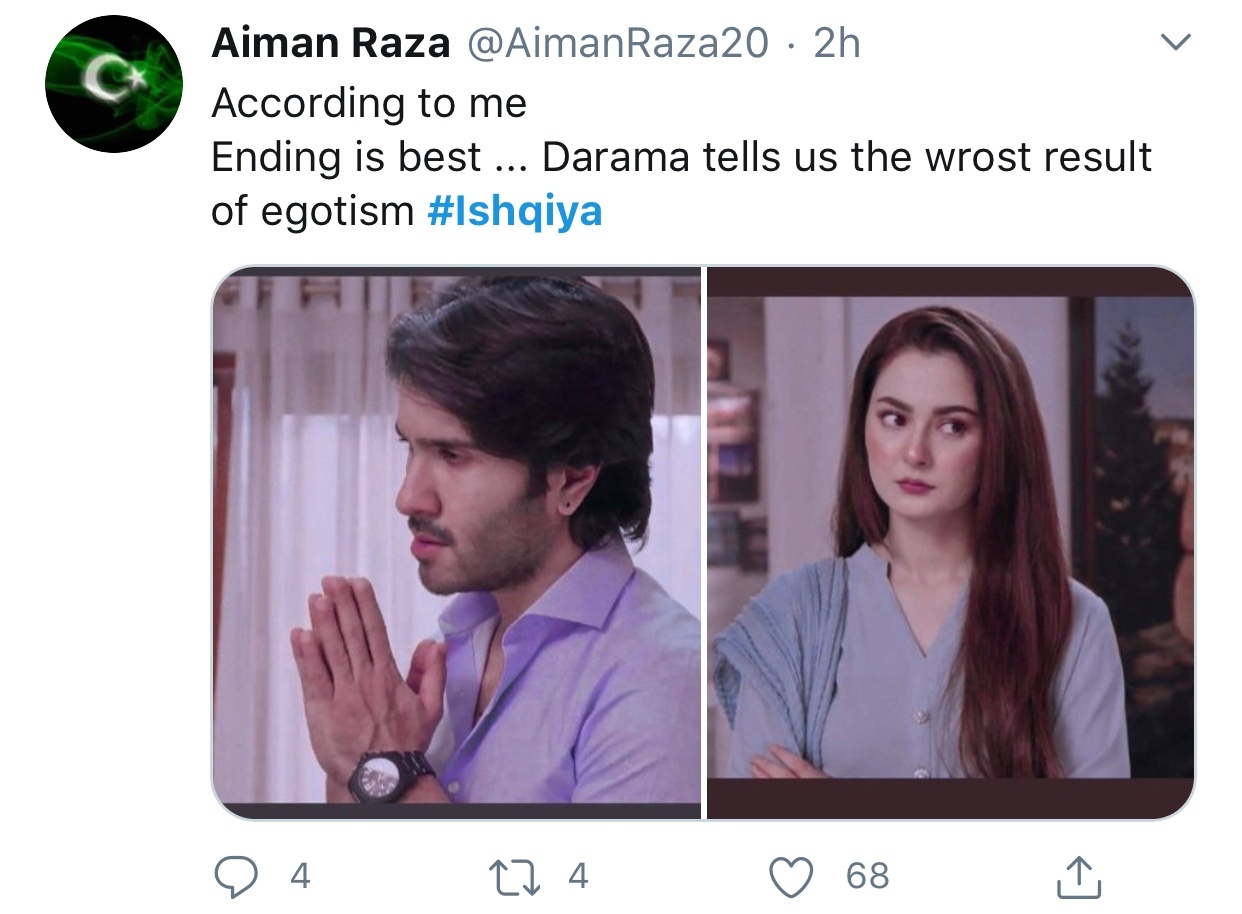 Click here to read more on our website: