Ishqiya Brings An Unexpected Twist Leaving Fans Heart-broken!!
https://www.instagram.com/p/CDKI_NPFERR/?igshid=1lrcjazsuzost
Ishqiya has been one of the most watched drama these days and has been trending on social media. The drama got massive attention with its strong lead cast and mainly because of its unique story line and Rumi's  (Hania Amir ) powerful character.
In the recent episode, Rumi gets to know that Hamza (Feroze Khan ) just got married to her to take his revenge from her sister Hamna (Ramsha Khan), to which she slaps him and comes back to her own home.
https://www.instagram.com/p/CDKIjTPFTlX/?igshid=1t4d2z7u89bi3
Hamza, who had already fallen in love with Rumi was constantly trying to make an effort to startbhis relationship with a clean heart and intentions as the couple is shown expecting their first child.
As the tables have turned and Hamza has been exposed fans are curious to know what will happen next with Hamza and Rumi's relationship.
On the other hand, fans can't stop praising Rumi's strong character for still loving her sister and taking a stand for her when she gets to know that her husband was black-mailing her sister.
Fans came up tweets and posts appreciating how beautifully the bond of two sisters has been shown despite of what Hamna did, Rumi is still protecting her and wants justice from her husband for torturing her mentally.
https://www.instagram.com/p/CDKKIJ3FJEM/?igshid=1p43s2p8n7sf5
Will Hamza and Rumi get back together? Will Rumi lose her child? Will everyone forgive Hamza? All these questions will just unfold with time as the drama will proceed gradually!
Here is what the twitterati have to say: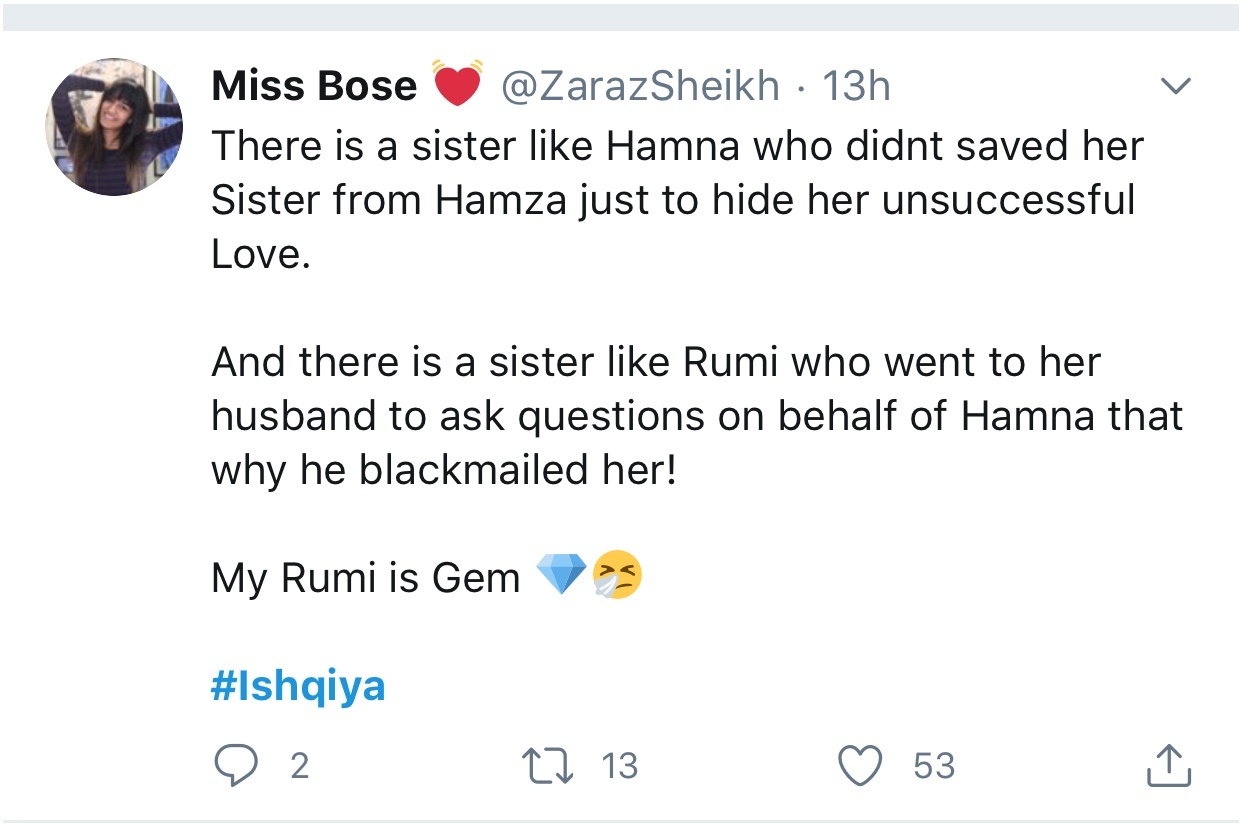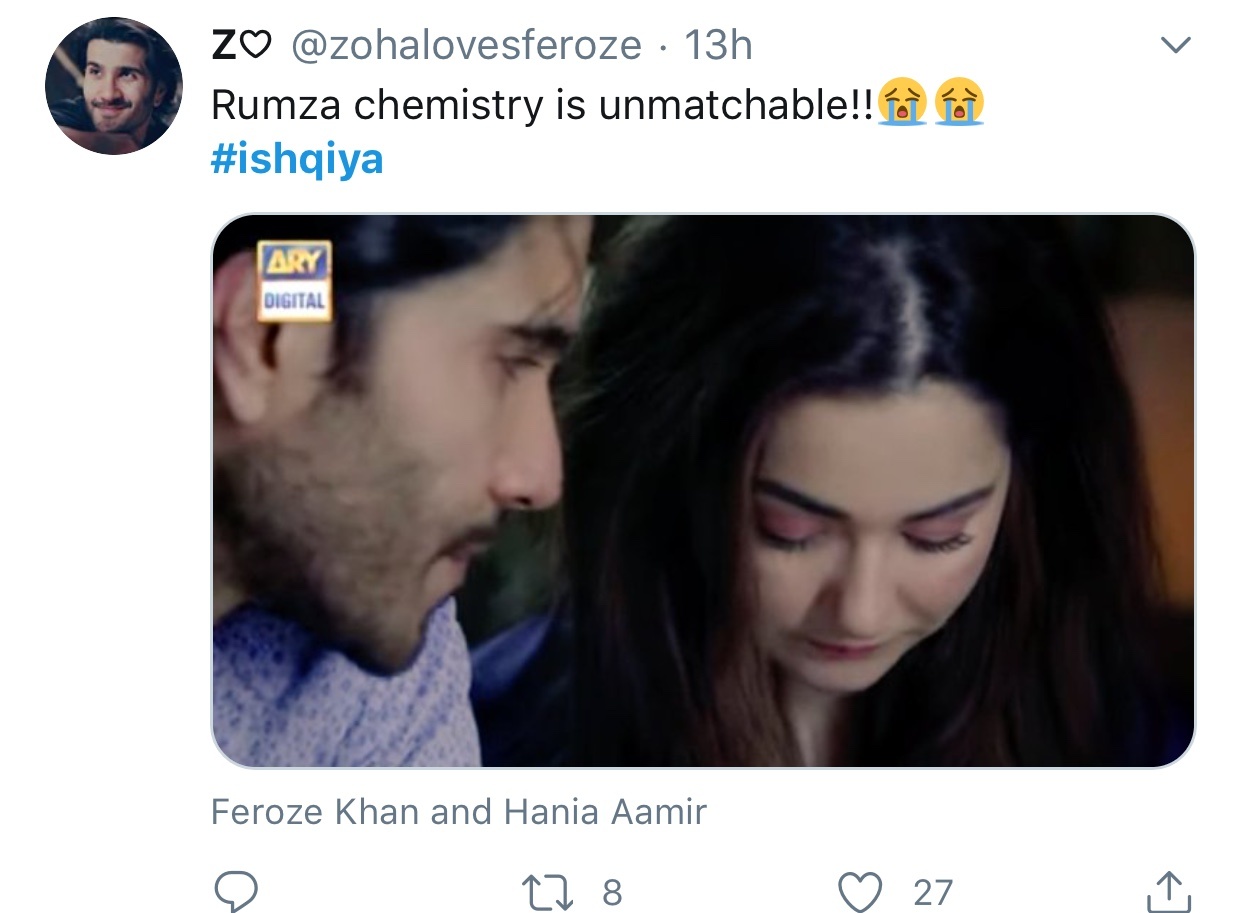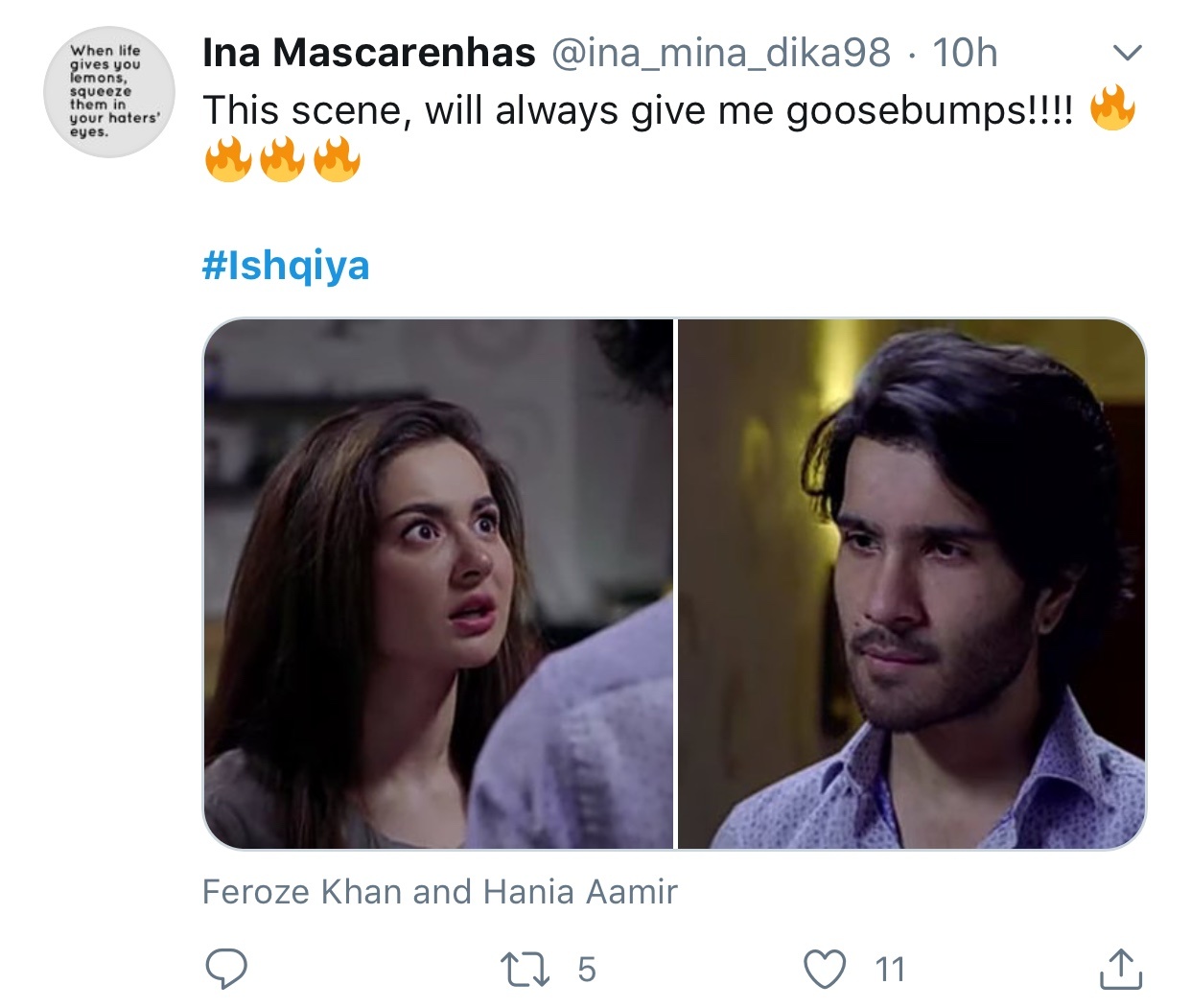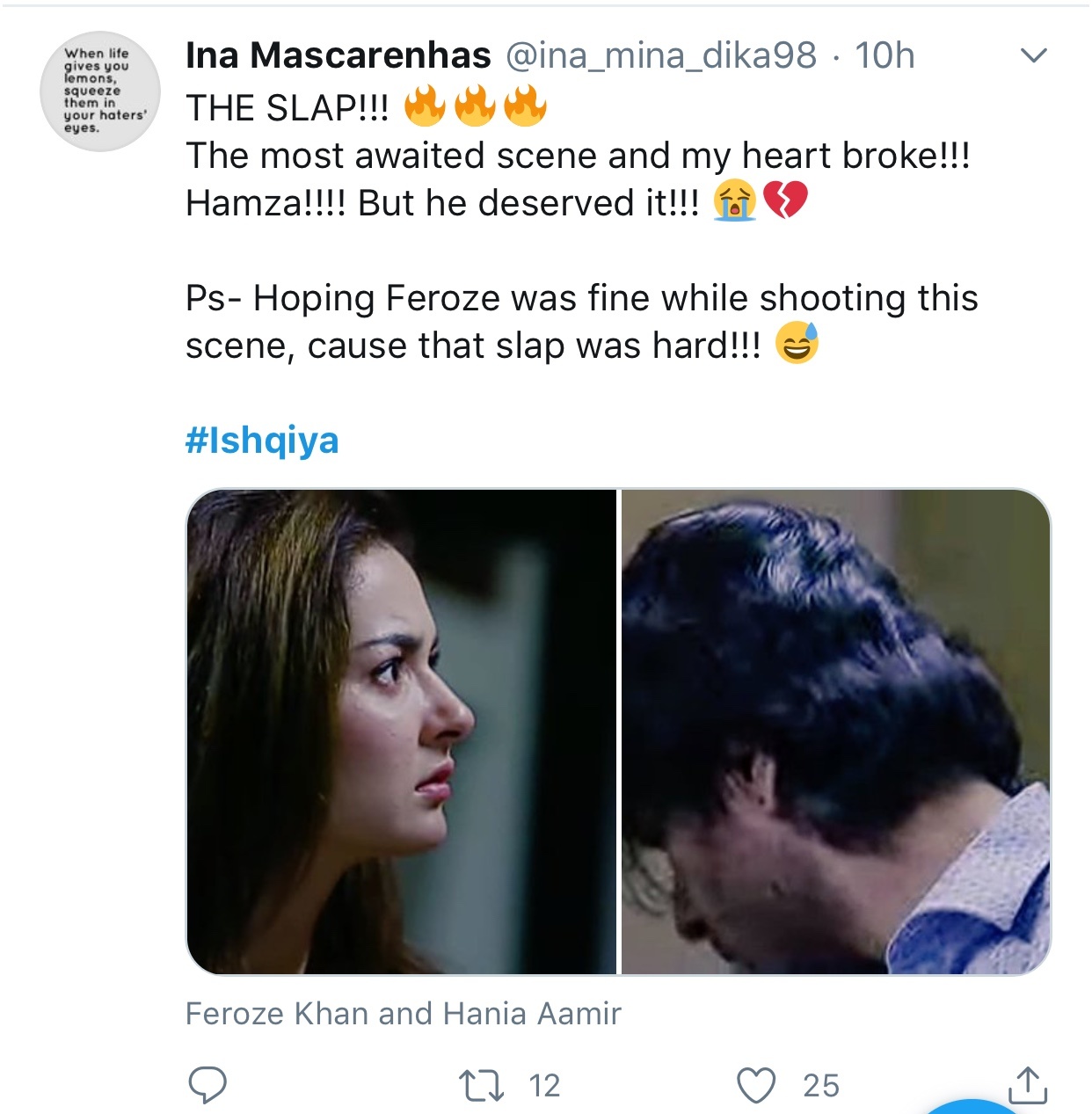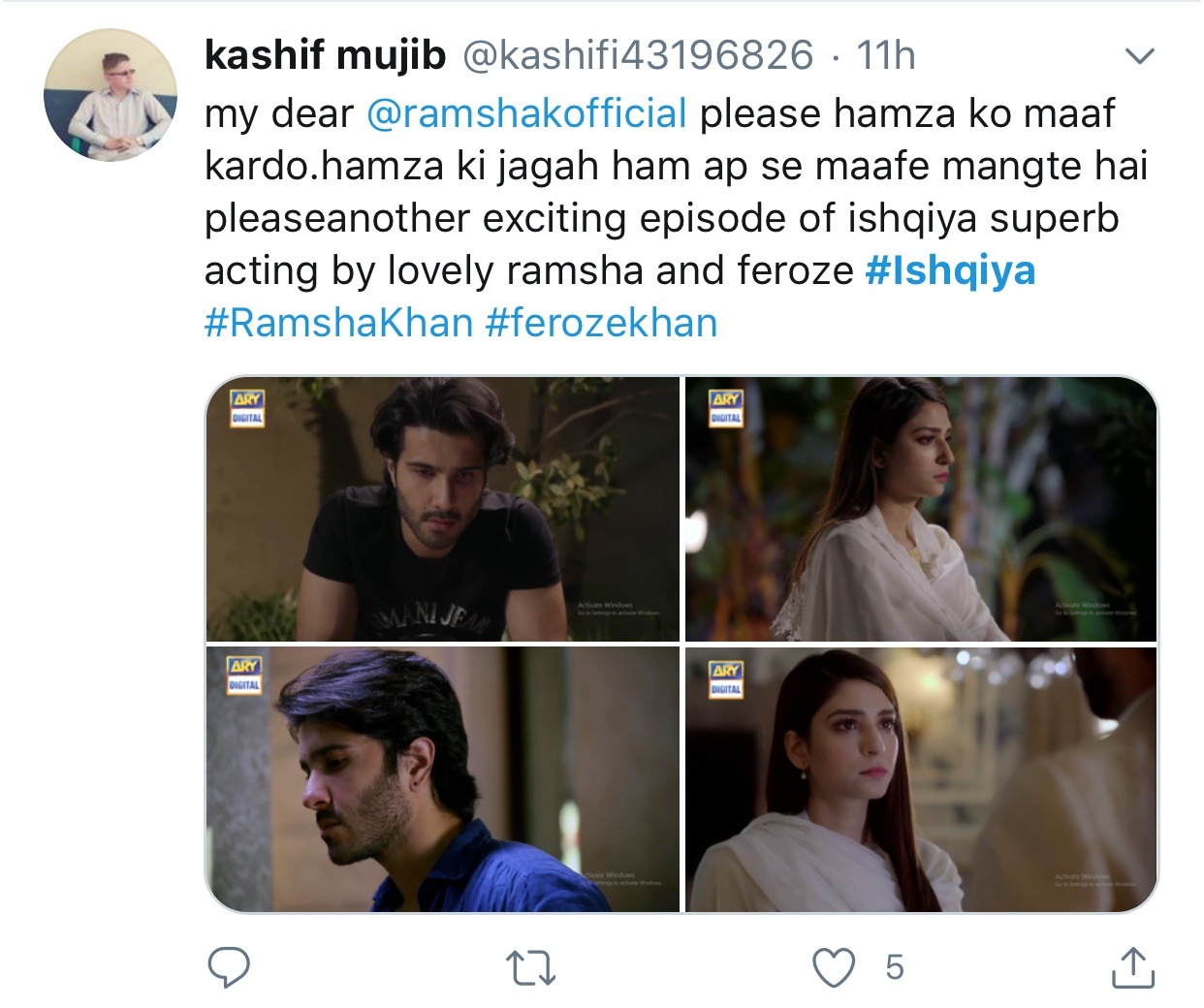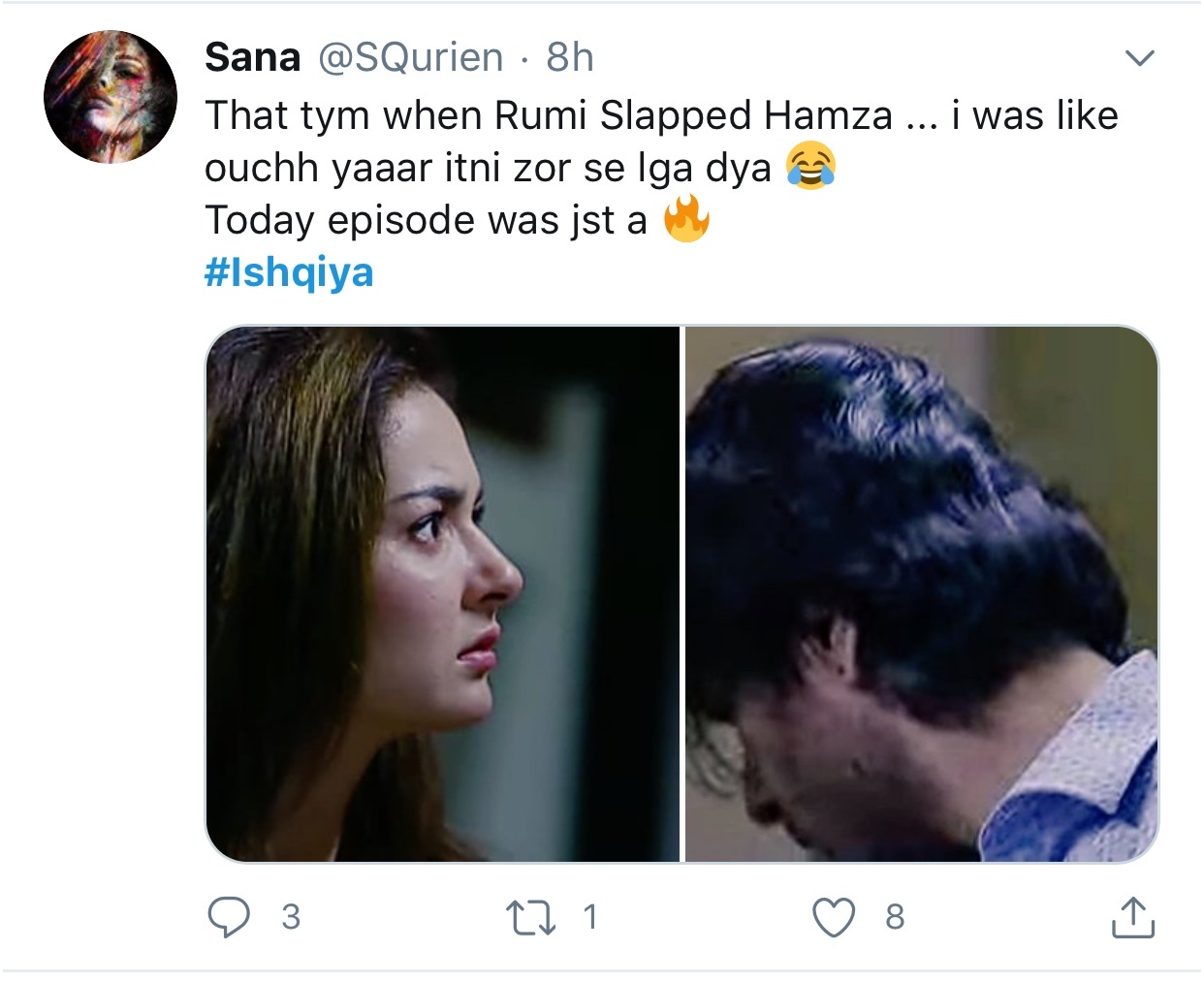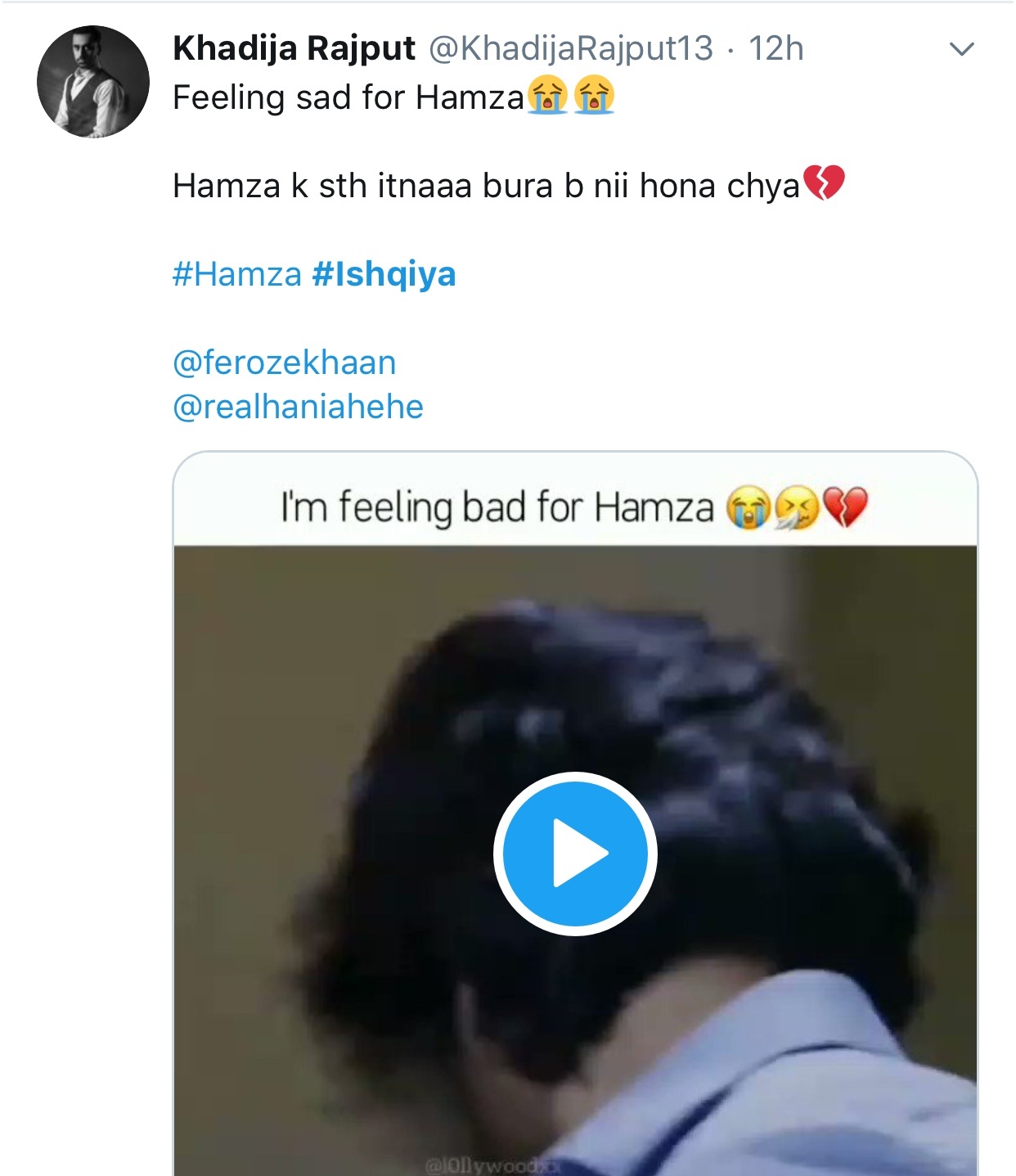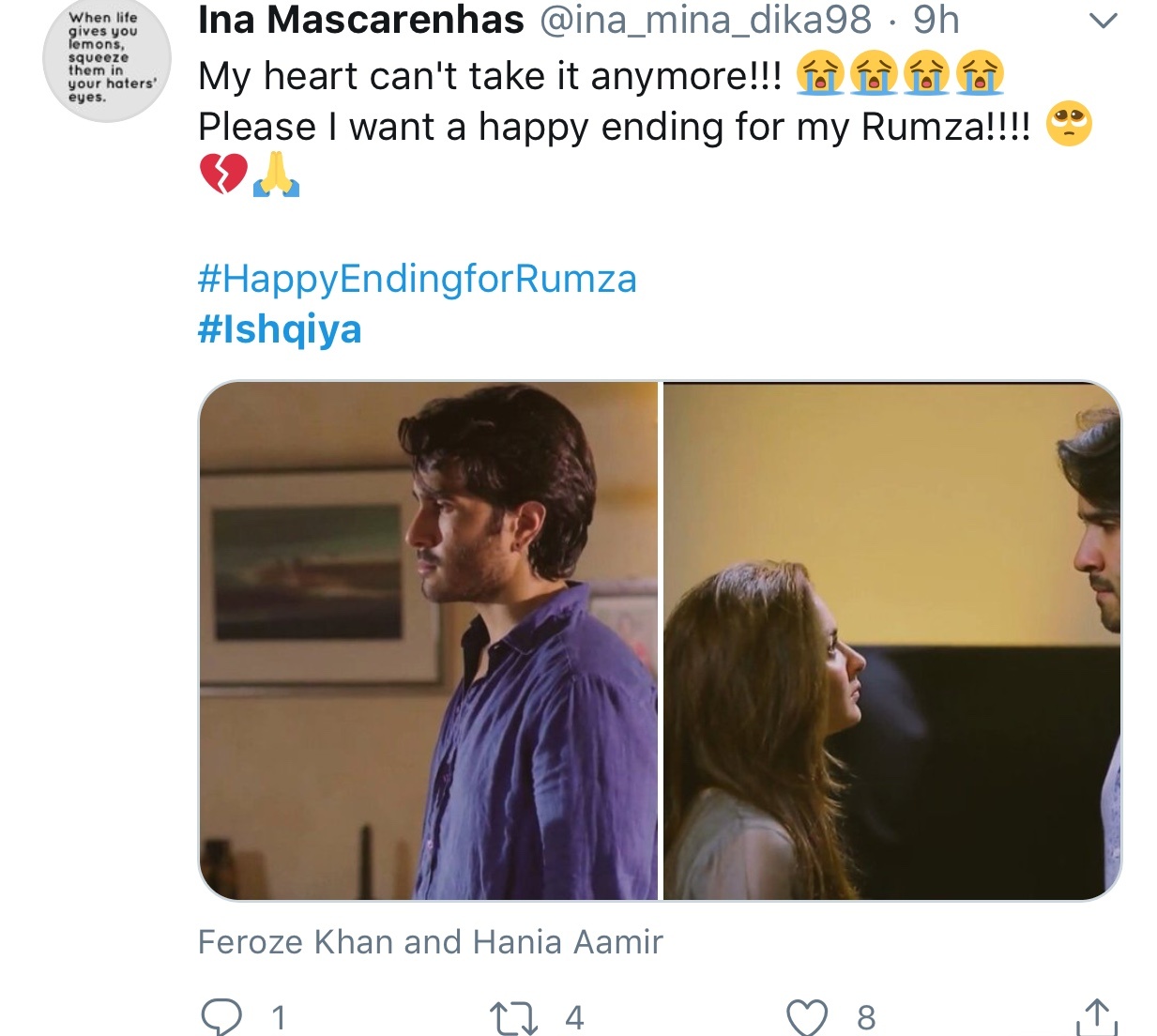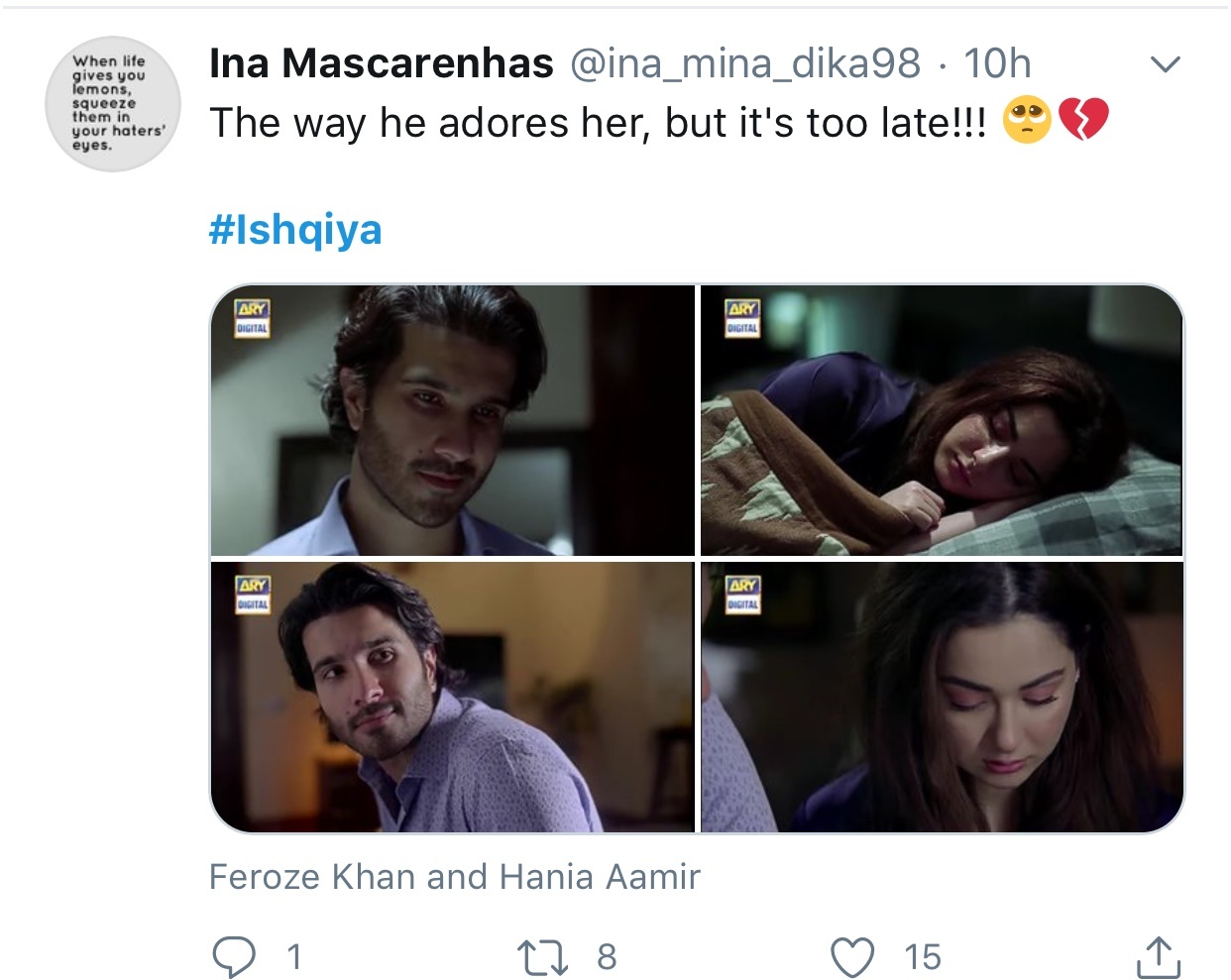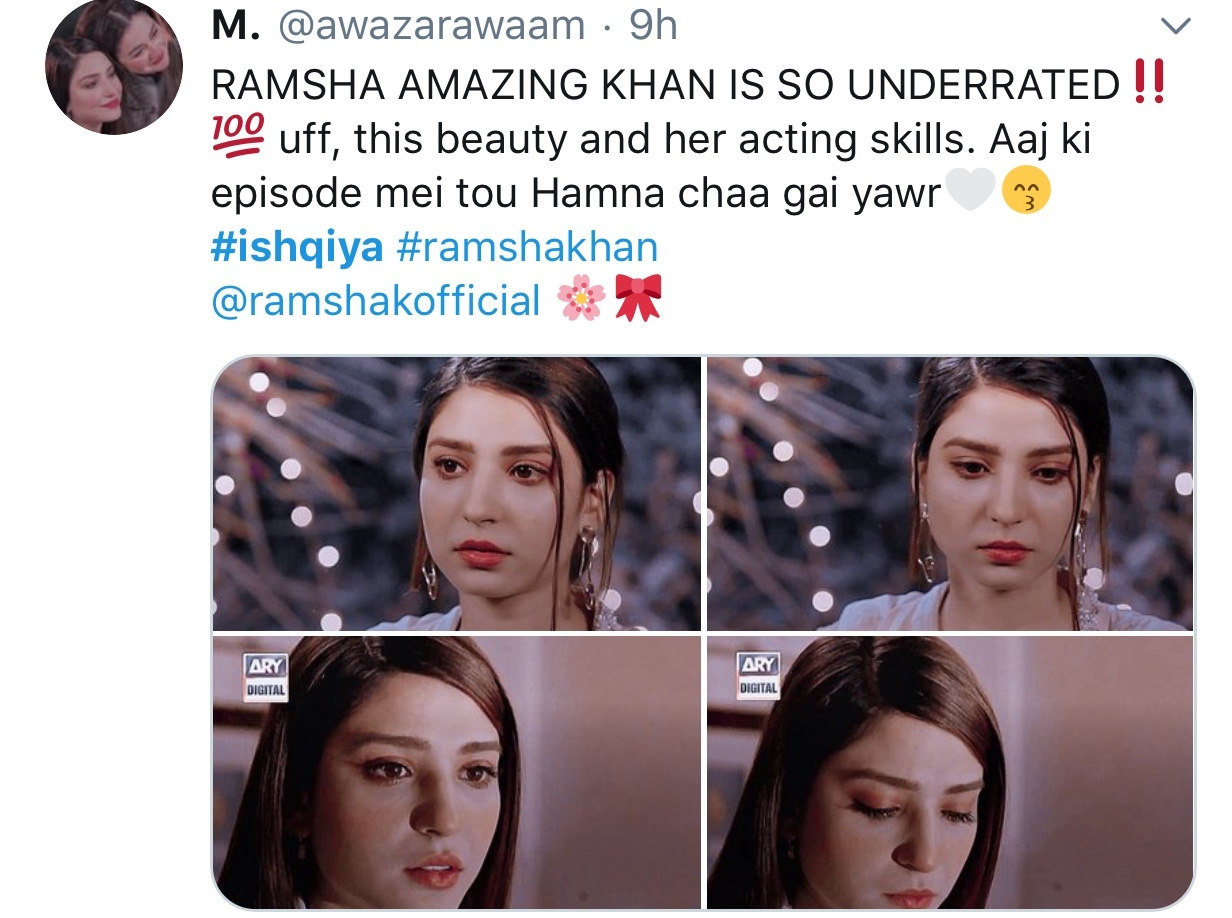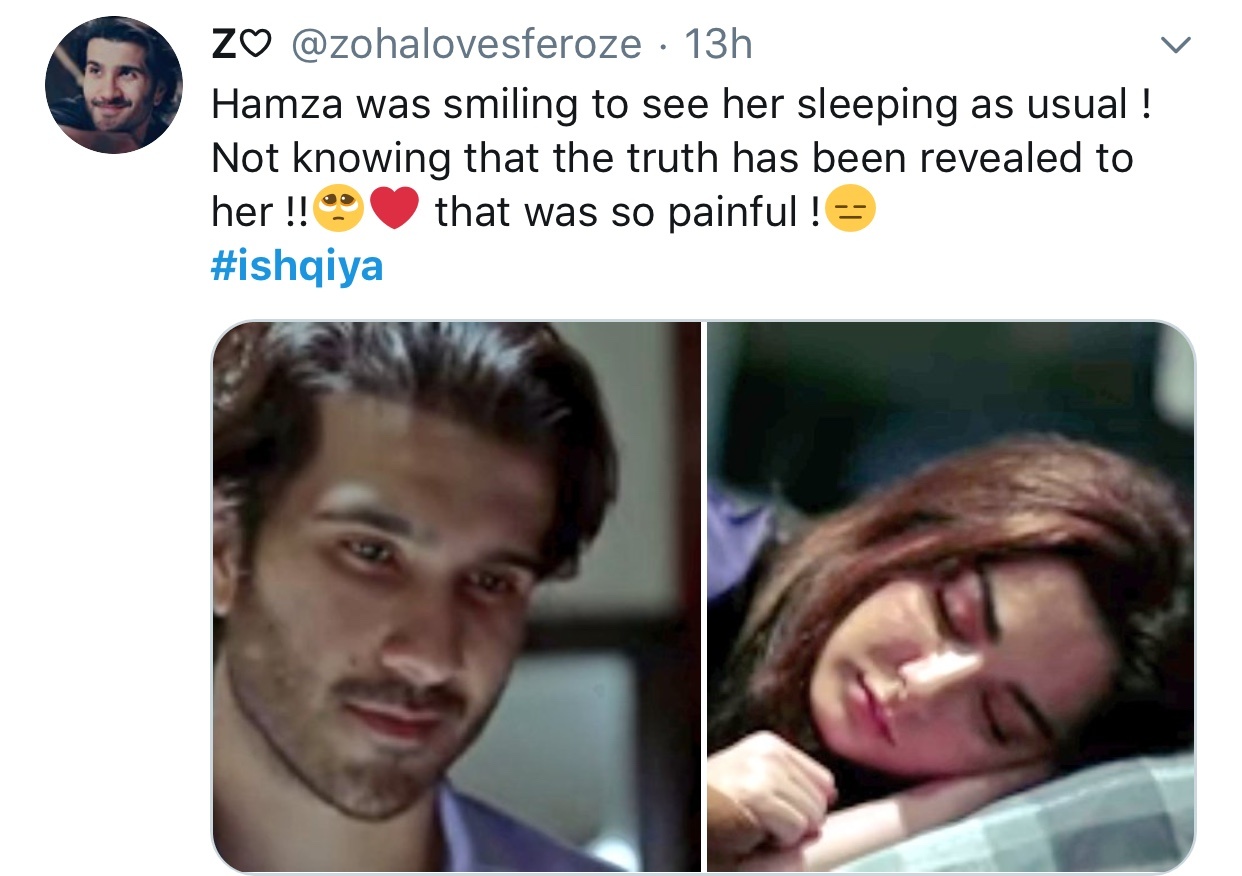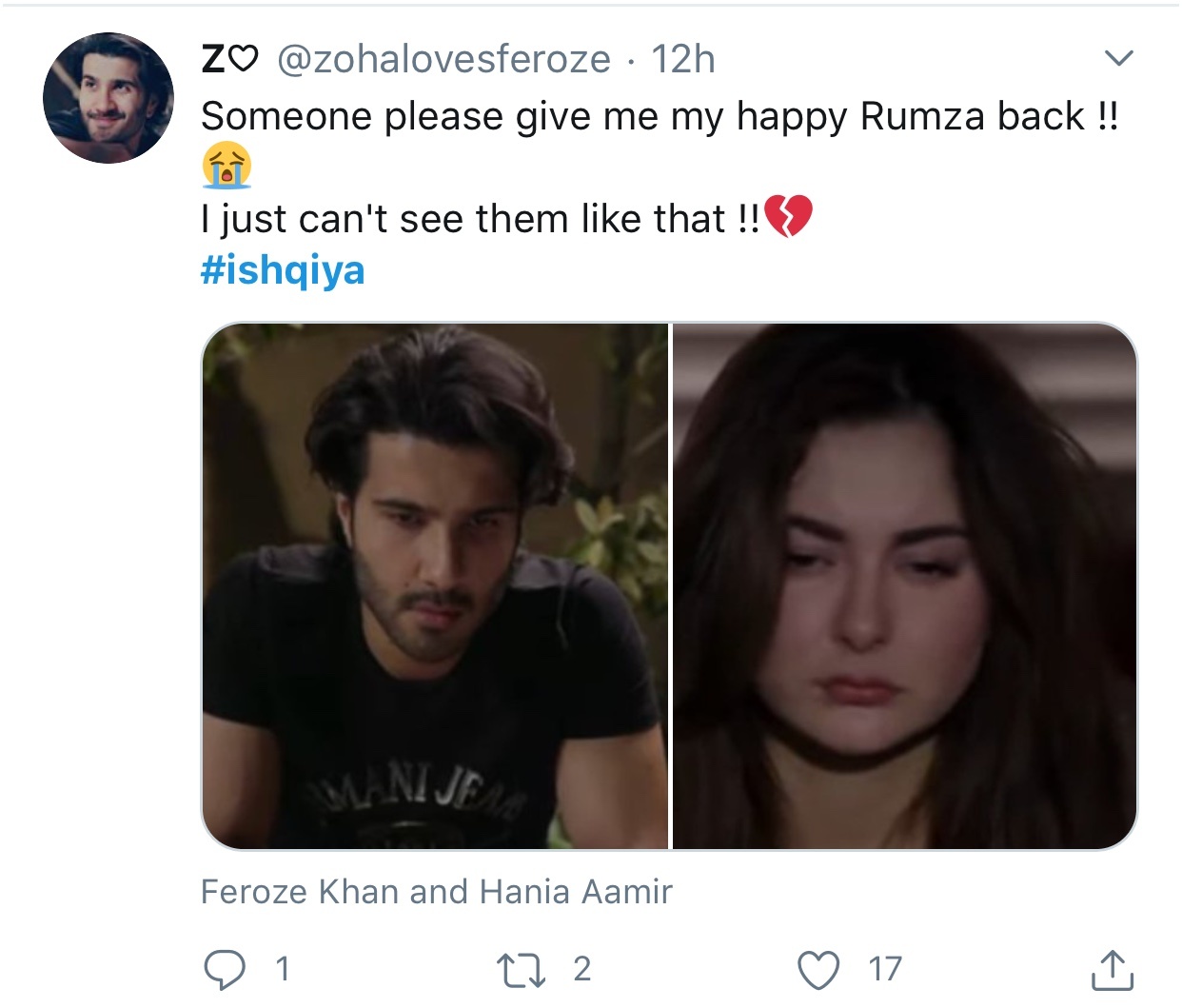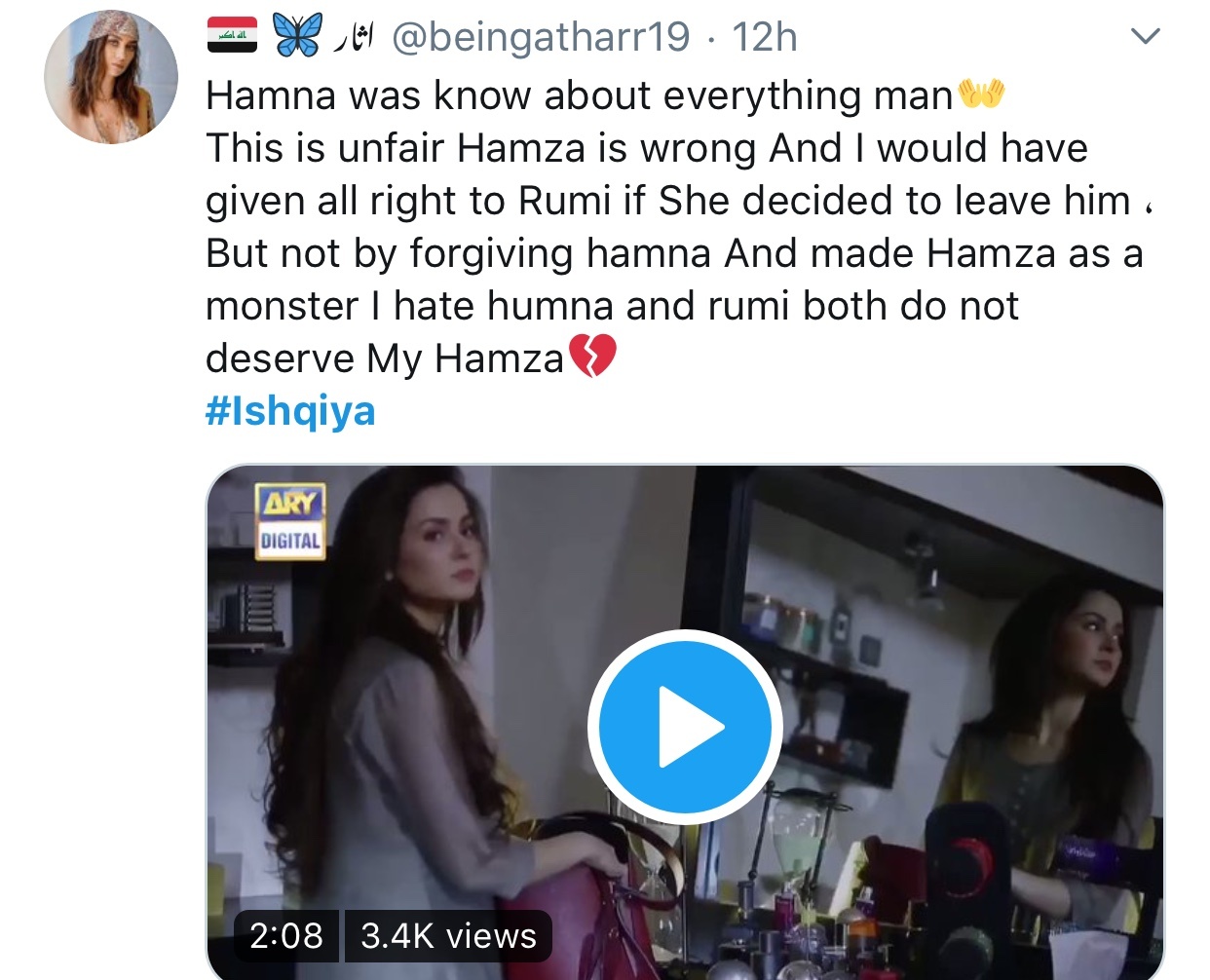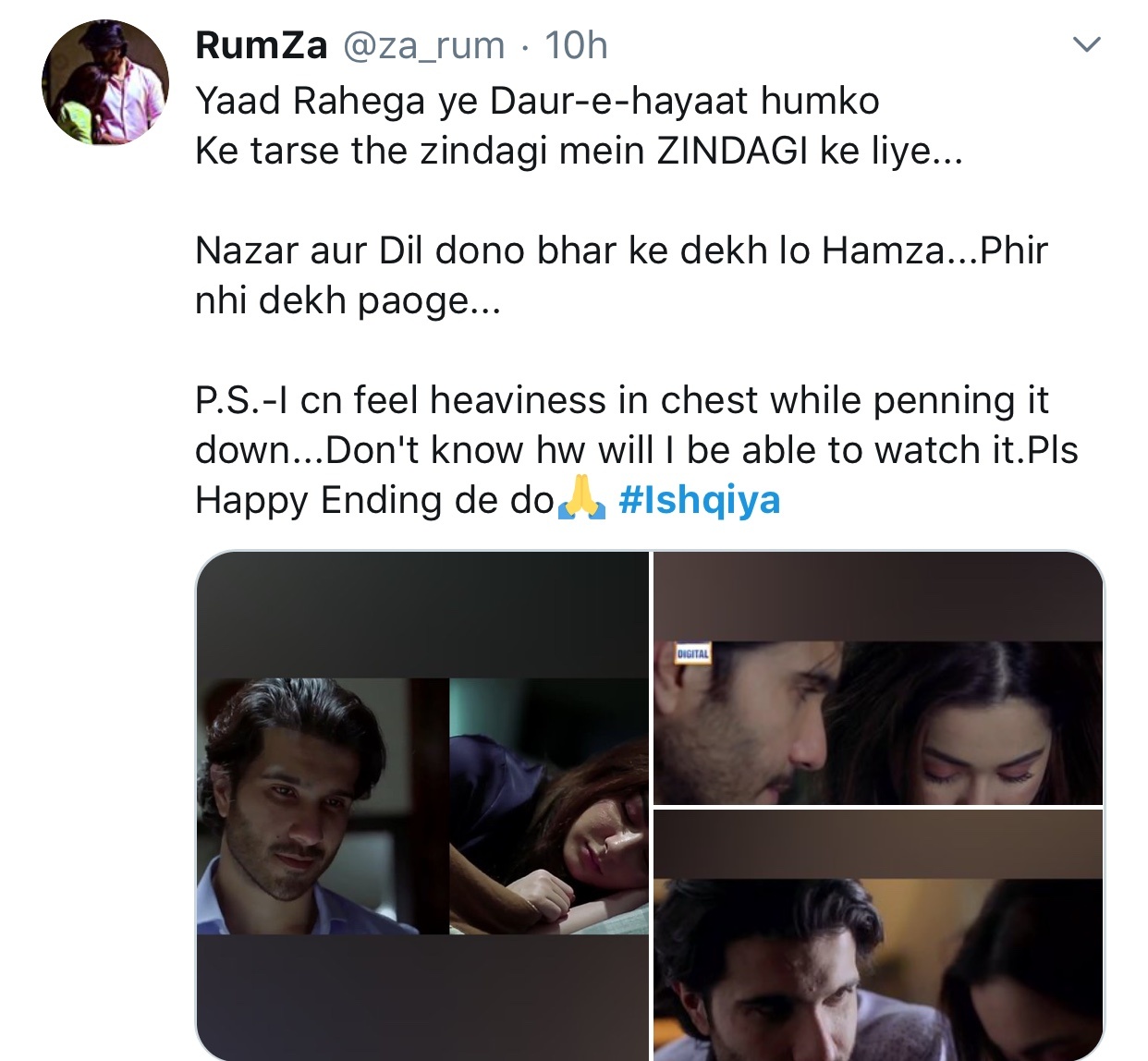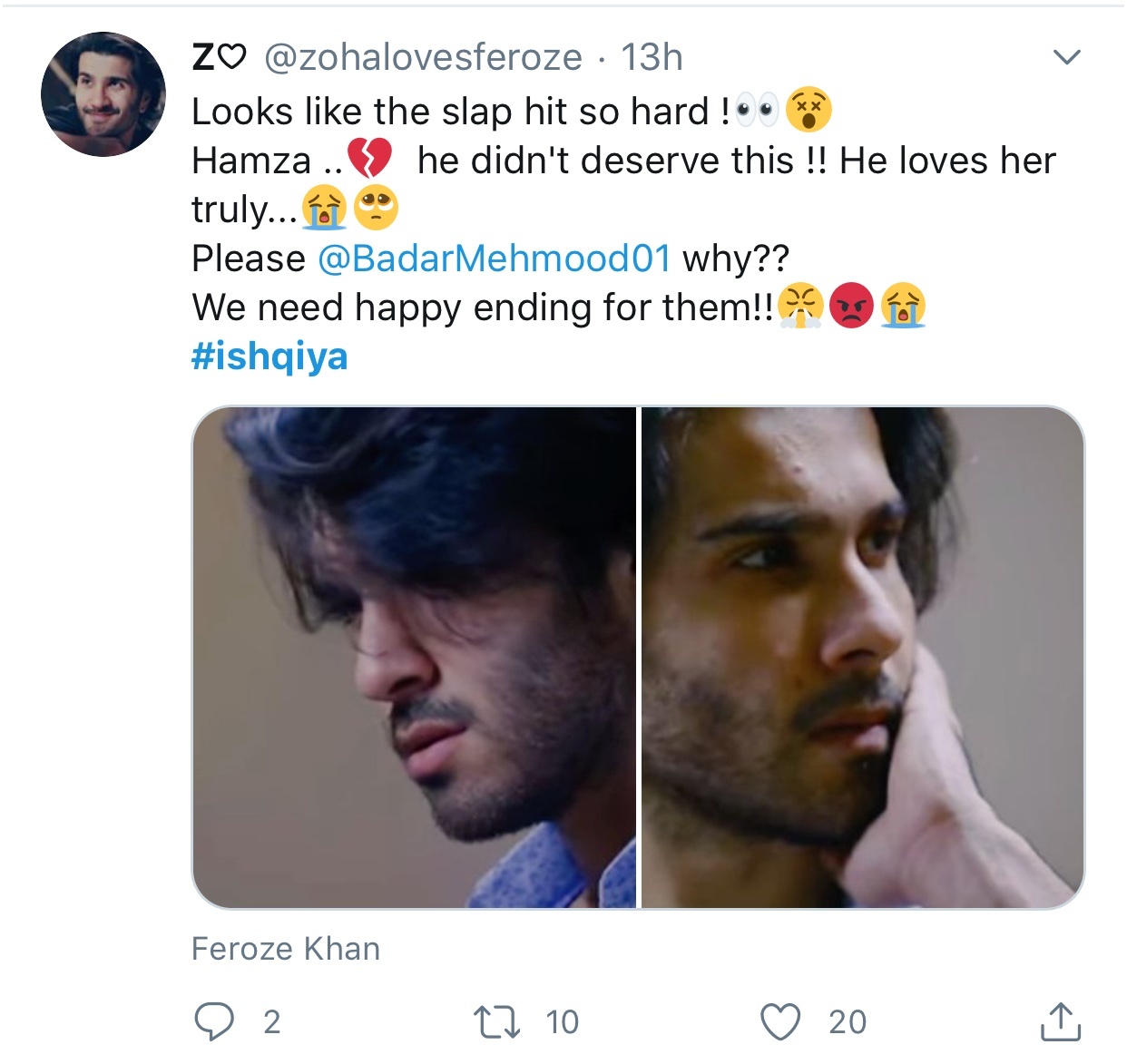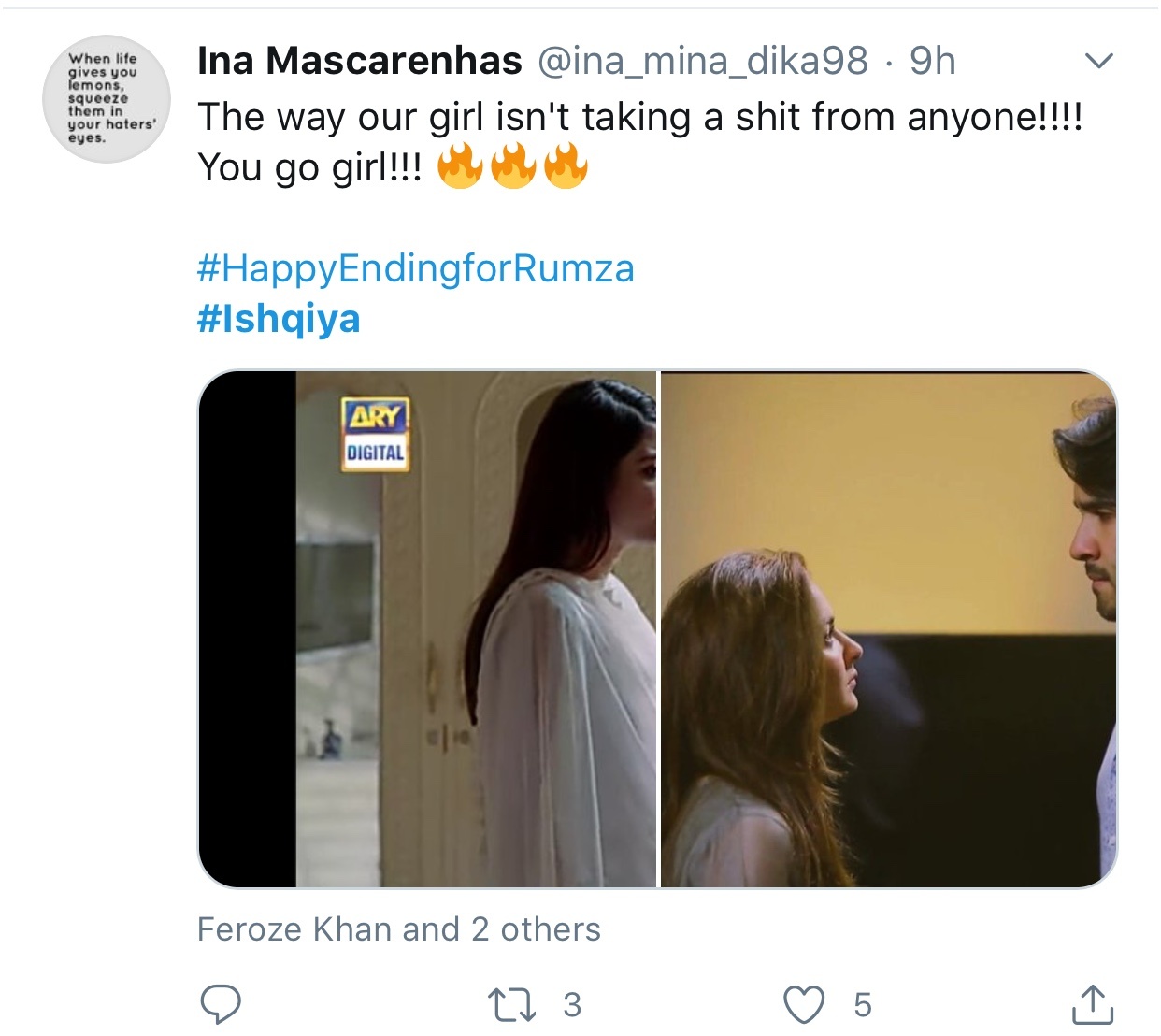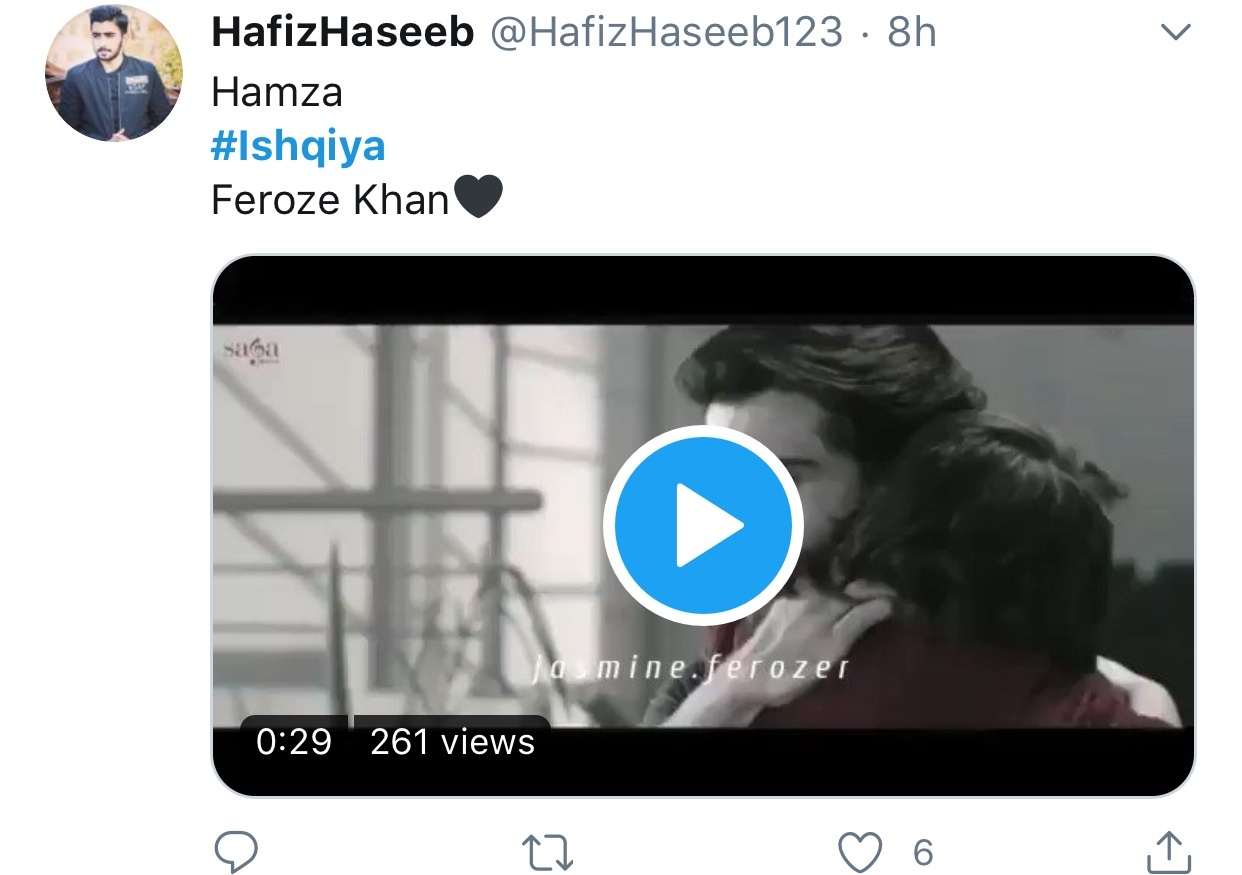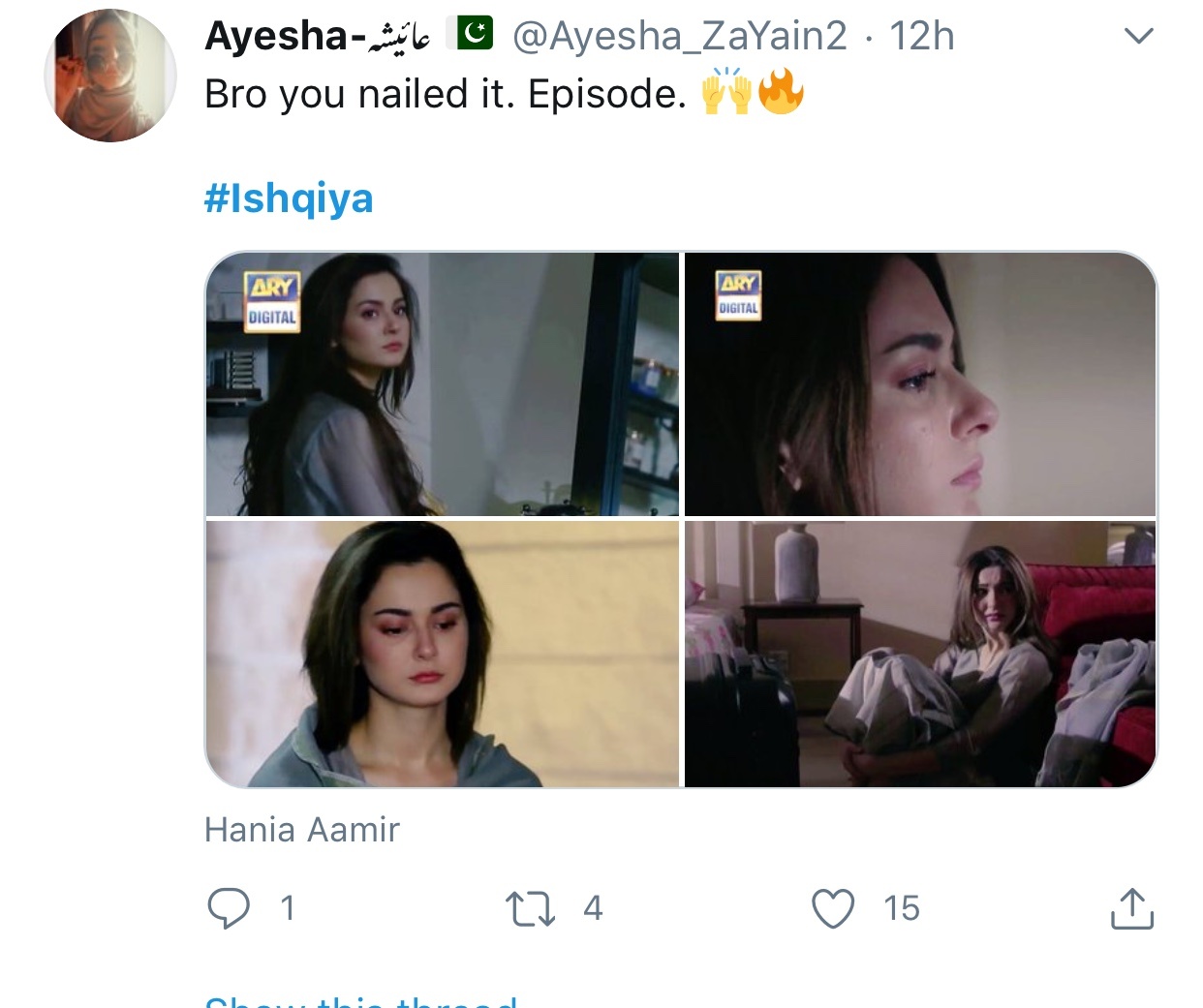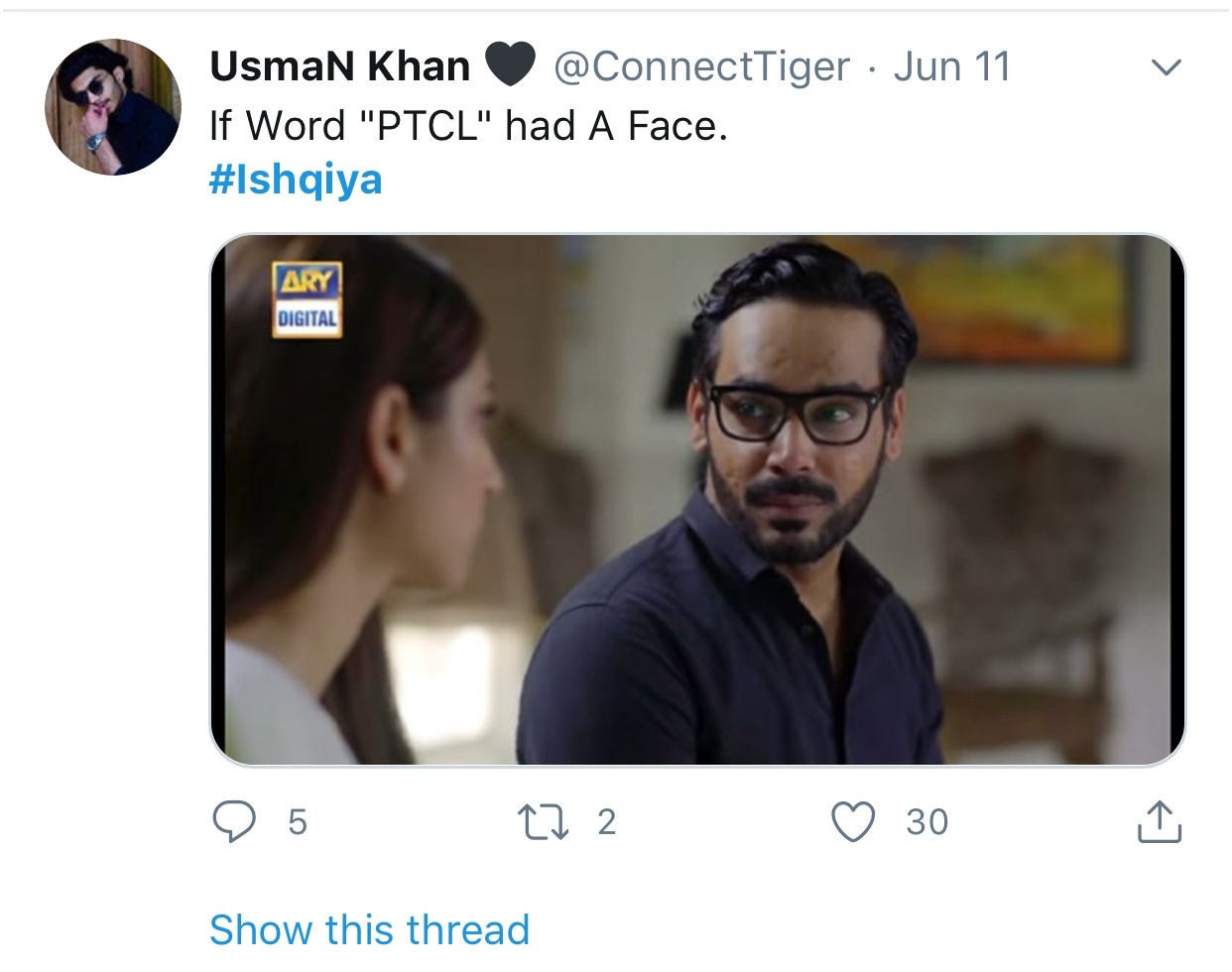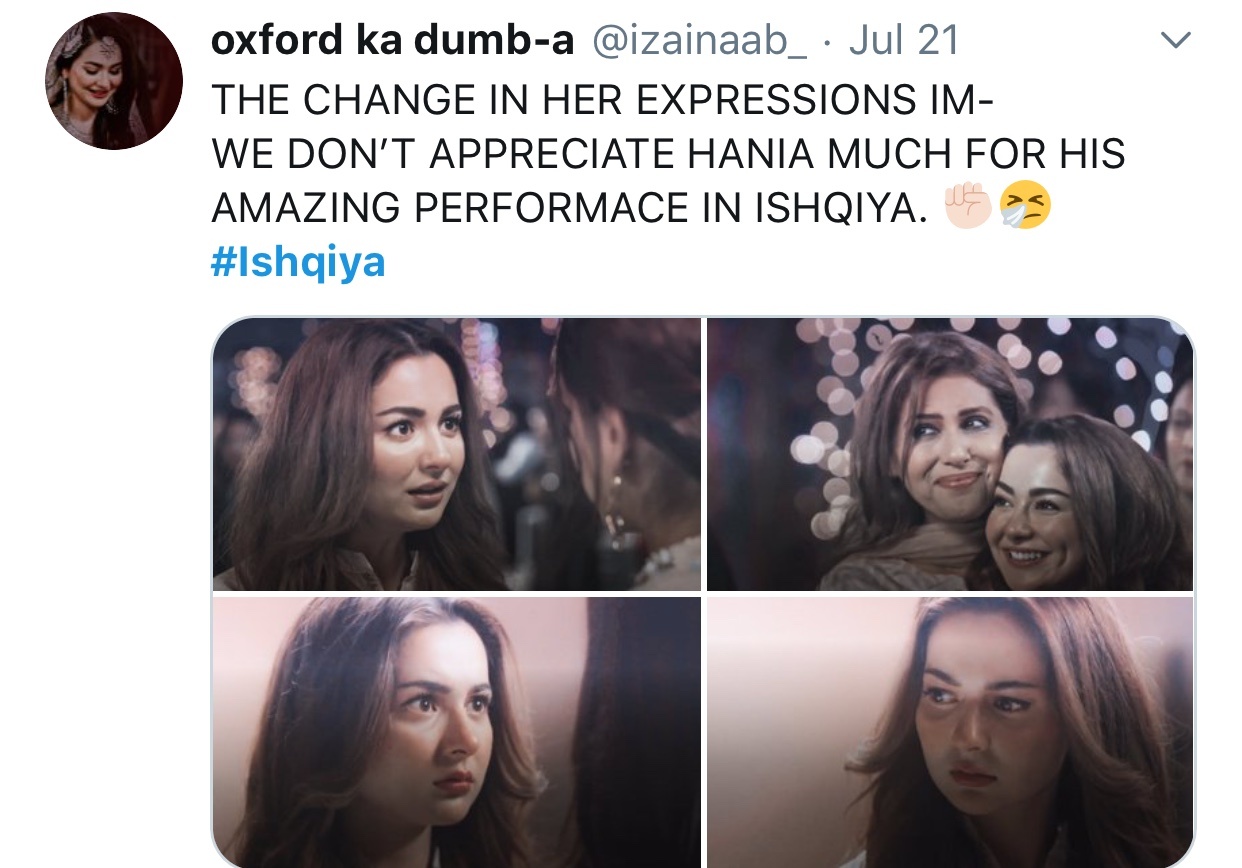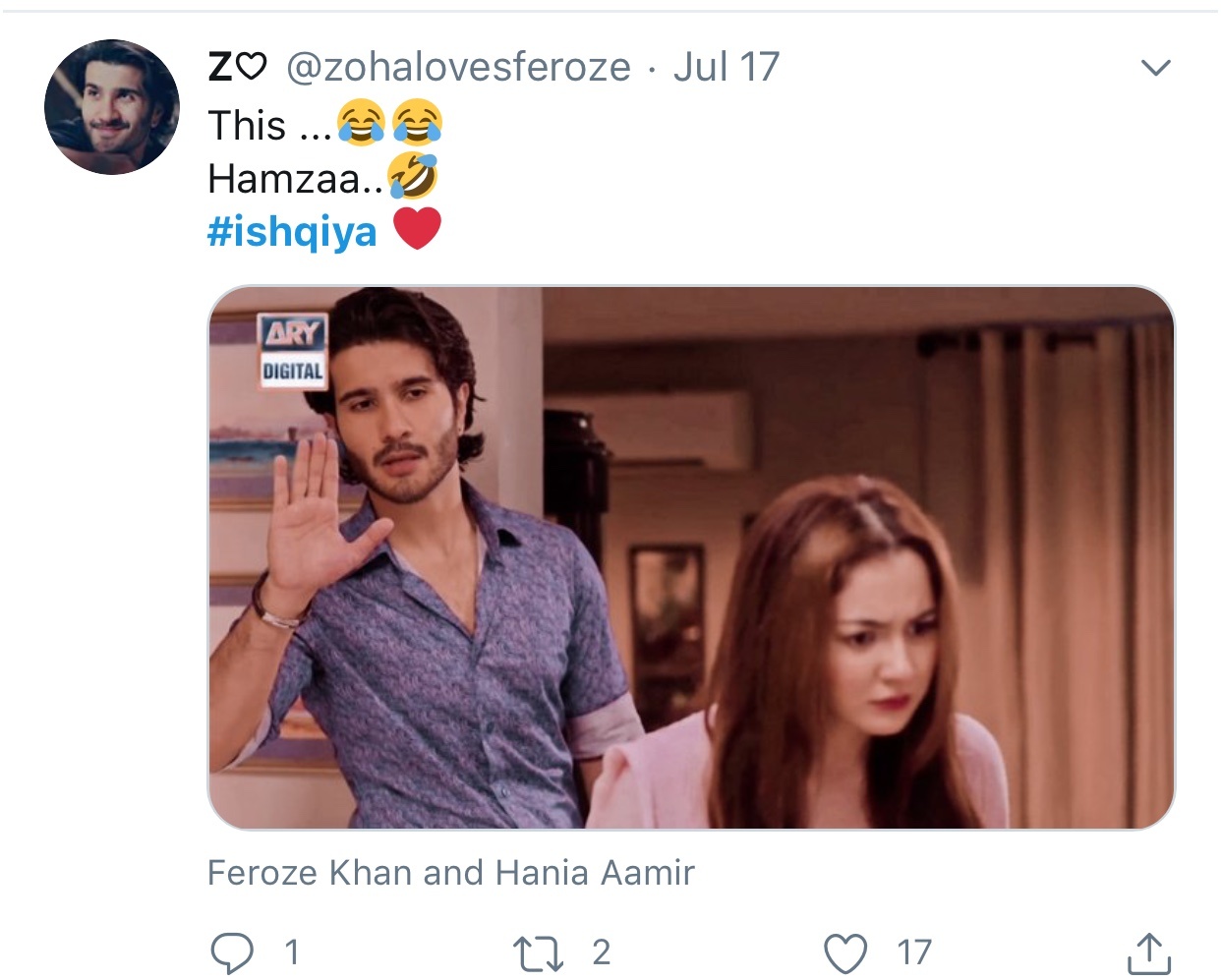 Click here to read more: