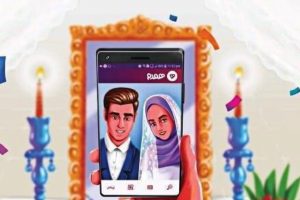 Iran has launched halal Muslim dating app 'Hamdam', meaning "companion" in Persian. It is developed by a body that is part of the Islamic Propaganda Organisation and the app will help singles find a good match as the divorce rate is rising and birth rate falling in the country.
The app will use artificial intelligence and will help both men and women find suitable partners for themselves The app is only designed for people who are seeking permanent marriage and especially men who only want one wife.
According to Hamdam's website, users will have to verify their identity and undergo a psychological test before they start searching for a partner. As soon as the app finds a match, the families will be introduced to each other in the presence of service consultants, who will accompany the couple for four years after their marriage.