Famed Indian designer Manish Malhotra recently extended a friendly gesture towards Pakistan, by using a well-known soundtrack from hit drama serial Parizaad for his latest clothing campaign on Instagram.
Using a reel from Instagram, the designer applied an instrumental version of the hit OST and shared the clip on his social media accounts. Underneath the post, the musical score credits were also visible as "Waqar Ali . Parizaad (Instrumental)". This was his way of expressing solidarity with Pakistan and showing love for Pakistani artists- irrespective of governmental restrictions and sanctions.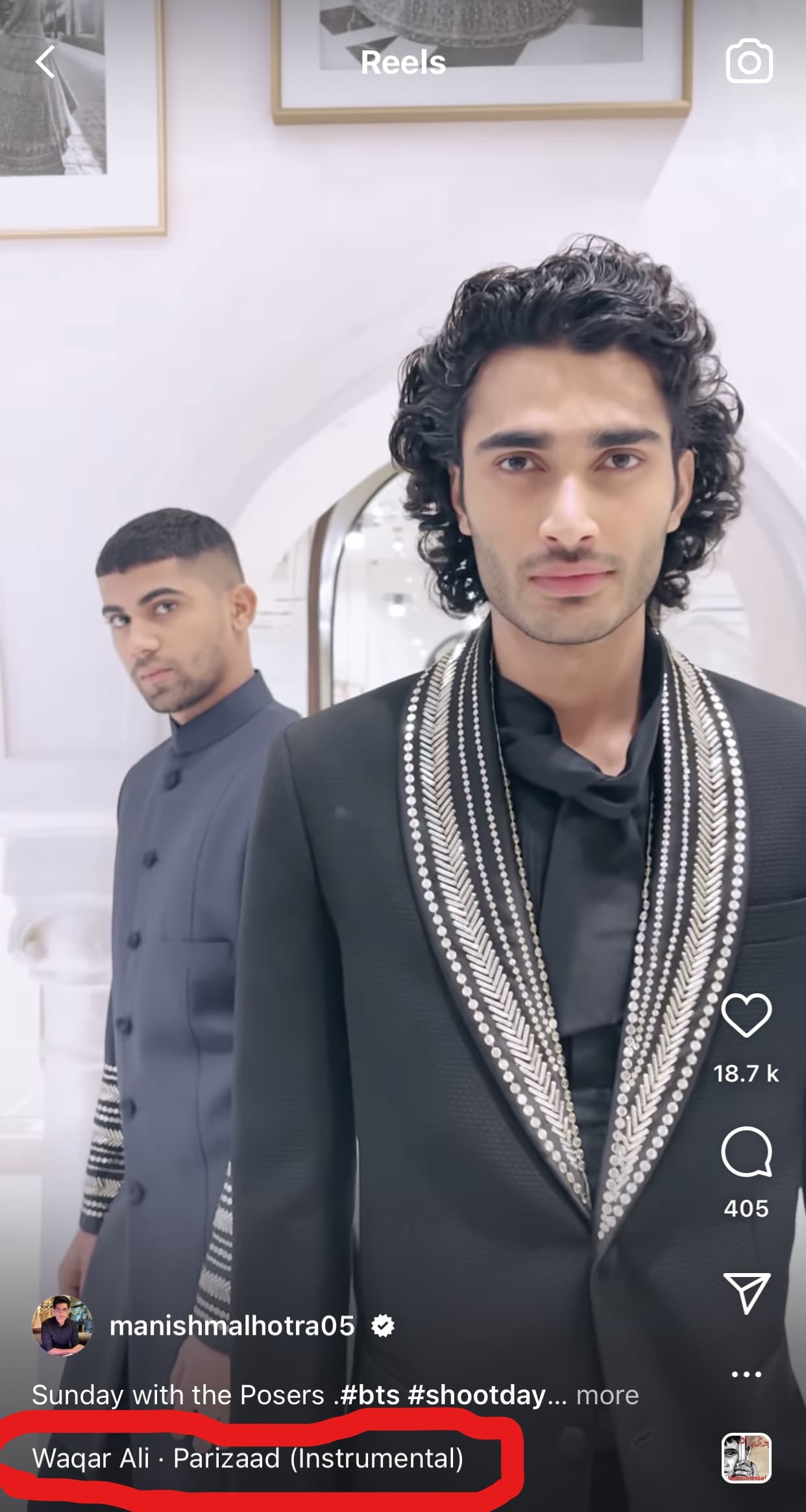 However, many Pakistani users were not able to see these credits given to Pakistani composer Waqar Ali for the song by the Indian designer. This is because Pakistan doesn't have Insta Music, which means a majority of users in Pakistan don't have access to Reels and can't open them.
Leading from this, instead of appreciating Manish for his open-hearted gesture, many Pakistani users began commenting under his post with accusations of stealing Pakistan's music and being a thief. 🤦‍♀️🤦‍♀️🤦‍♀️🤦‍♀️
Manish's post also received a reaction from Ahmed Ali Akbar – who plays the male protagonist in Parizaad, and clearly misunderstood Manish's intentions.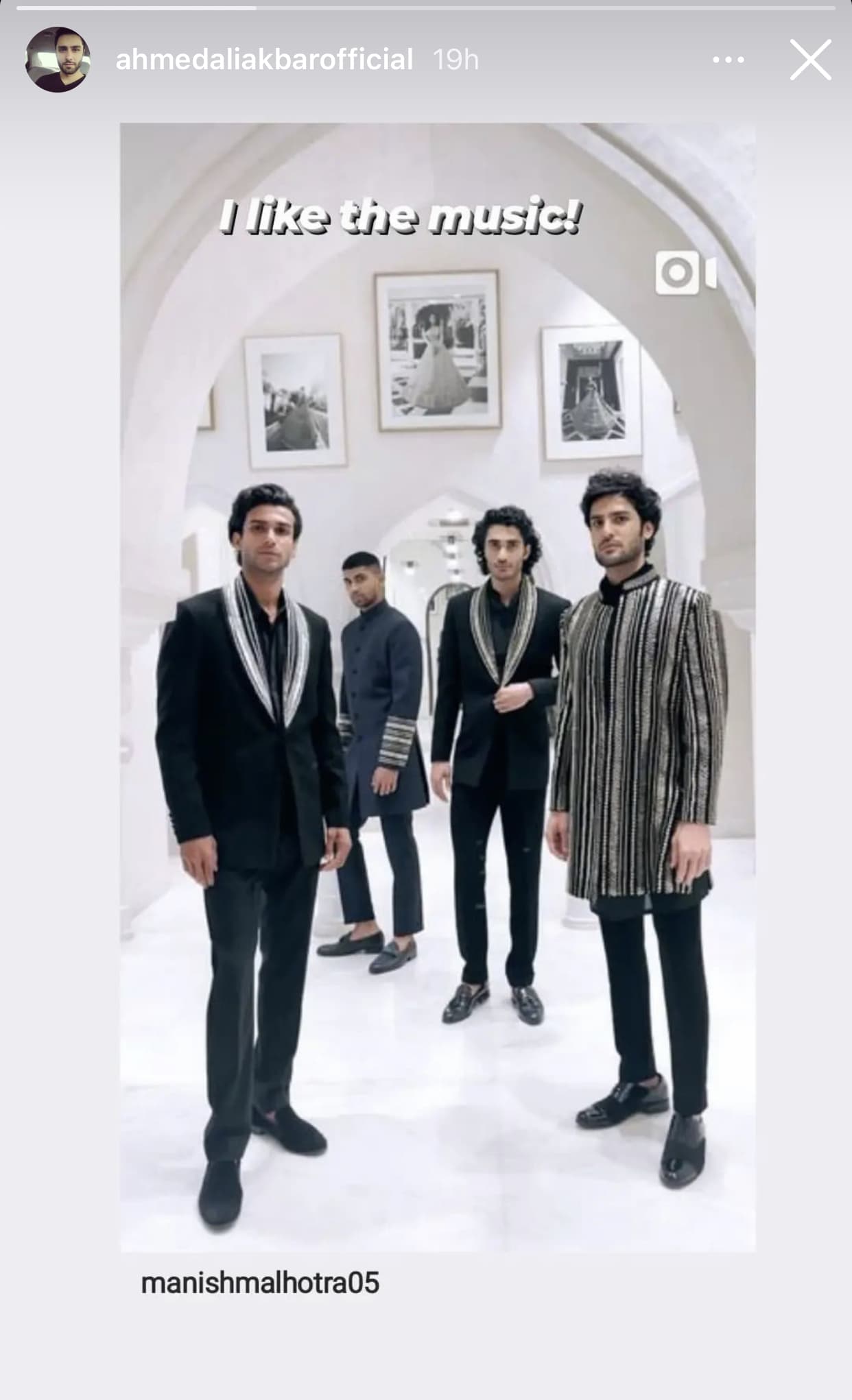 This friendly gesture from Manish Malhotra has not been an isolated one. In fact it has been one of many from the Indian side of the border from celebs including celebrated singer Arijit Singh and actor Swara Bhaskar, following the recent ban on Pakistani artistes in India, to which the Pakistani government also  retaliated by imposing a complete ban on airing Indian content. However, Indian artists certainly seem to be keeping the love between the two territories, owing to their shared history, language and culture alive!