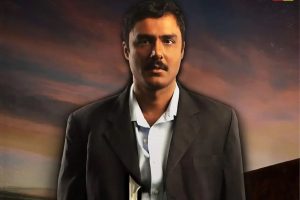 Ahmed Ali Akbar has been gaining alot of appreciation from fans as his new drama serial Parizaad has aired two promising episodes. The drama is a depiction of the famous novel Pari zaat and is written by Hashim Nadeem who has dramas like Khuda or Mohabbat season three and Raqs-e-Bismil on his credit and is directed by Shehzad Kashmiri. Parizaad is being aired on Hum Tv and is produced under the banner of Momina Duraid production. 
The drama has grabbed everyone's attention as every character has a strong role to play. Ahmed is seen in a complete different look and has  not performed such a character before. The drama starts with a few flashbacks and then jumps to 20 years later. Since childhood Ahmed was treated like an outcast because of his not so attractive physical appearance and having a very dark complexion.
Fans love how Ahmed is playing his role in the drama and how he transformed himself to fit into the character. Parizaad (Ahmed) is winning hearts with his innocent and humble personality and left fans very emotional in the second episode. 
As the drama has a very big cast not all characters were shown in these two episodes but these two episodes have gained a lot of attention and fans are waiting for the story to unfold!
i was already so damn obsessed with parizaad's ost since the time i've heard it but the way they're playing it so aptly making the scenes more elevated. & today when they played "dushmano se kia shikwa, kia gila raqeebon se" with those flashbacks, uff.😭🔥 #Parizaad

— 🌸 (@Izanxious) July 27, 2021
This bond 😭♥, pyare log#parizaad pic.twitter.com/vkg9QJQNM7

— ellaa (@Ellaa_a) July 20, 2021
This scene awwf🔥💔
How can someone be this much fake..& how can anyone use innocent people just for their benefit..this drama represents true face of our society….🙌🏻#Parizaad pic.twitter.com/vNbL4B8bXH

— Alizah🦋 (@AlizahShahid_) July 27, 2021
Don't know how the drama will turn out to be, but full marks for this guy for this amazing transformation. #Parizaad pic.twitter.com/Gjq01LVHhX

— Zartash Chaudhry (@ZartashChaudhry) July 20, 2021
Can you see Ahmed here?
No he's Parizaad!Boy is literally living the character#Parizaad #AhmedAliAkbar pic.twitter.com/FjvlvP2XQG

— ellaa (@Ellaa_a) July 27, 2021
5 minutes into the first episode and ahmed ali akbar- whaat an absolute legend in the making. #Parizaad

— sarah (@sarahistic) July 28, 2021
Ah! Ahmed made me blow imaginary whistles in ecstasy as he appeared on screen! His body language, expressions and nuances have my whole heart! #Parizaad #ahmedaliakbar ! The Best Boi!
Parizaad Episode 1 is OUT NOW!
.
THIS CUTIE! pic.twitter.com/apEpXDgwRM

— yumnibumni (@yumnibumni) July 20, 2021
It's easy and very common to project the stories around women in our dramas. There's no prominent content made on men's lives but #Parizaad is the one you guys should watch. Amzing story, direction and acting. Worth watching! pic.twitter.com/Aghq9sOAhj

— Amnah Jabeen🌻 (@AmnahJPlus) July 27, 2021