Iconic Pakistani singer Atif Aslam recently celebrated wife Sara Bharwana's birthday in an intimate gathering with family and friends. The couple looked elated celebrating in an opulent ceremony at a restaurant in Lahore and we brought all the highlights for you from the event.
The scrumptious white birthday cake was made and delivered by Ganache.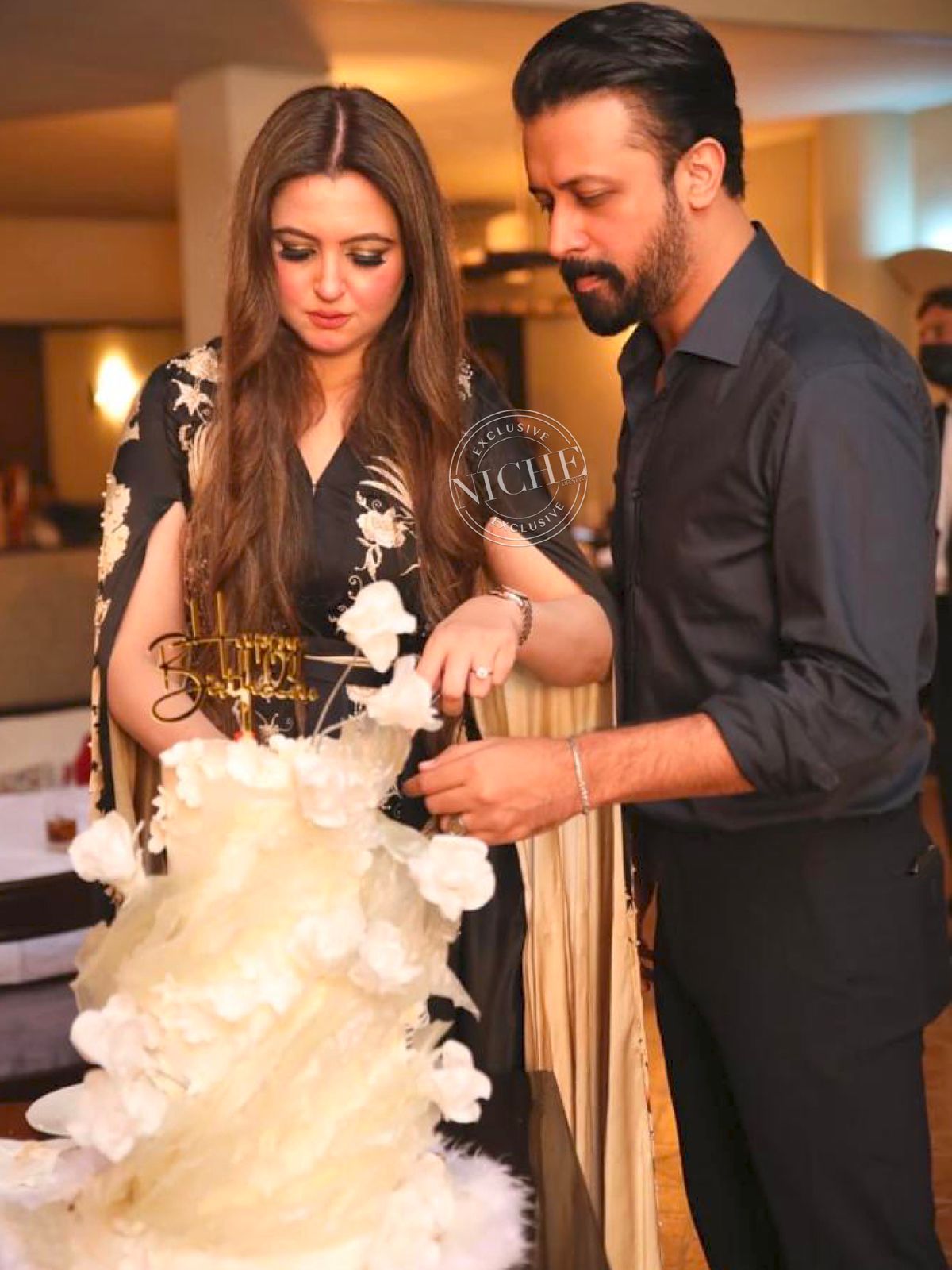 Meanwhile, Sara Bharwana had all eyes on her, looking splendid in a black and gold outfit by Shehla Chatoor.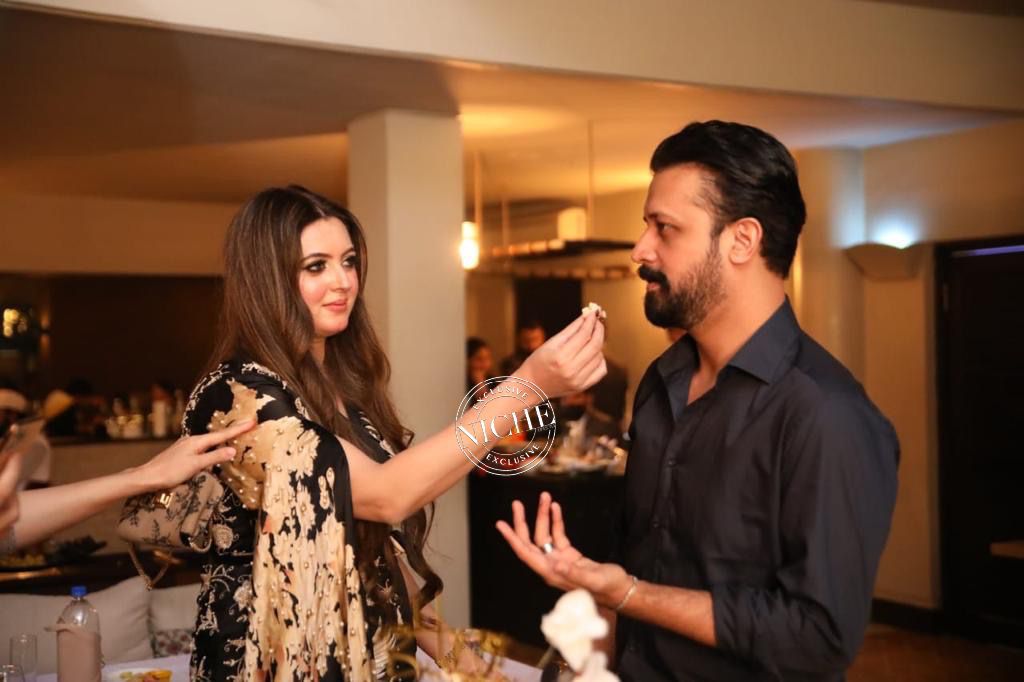 Here is an exclusive solo of your favorite Atif Aslam, dressed in black for the birthday.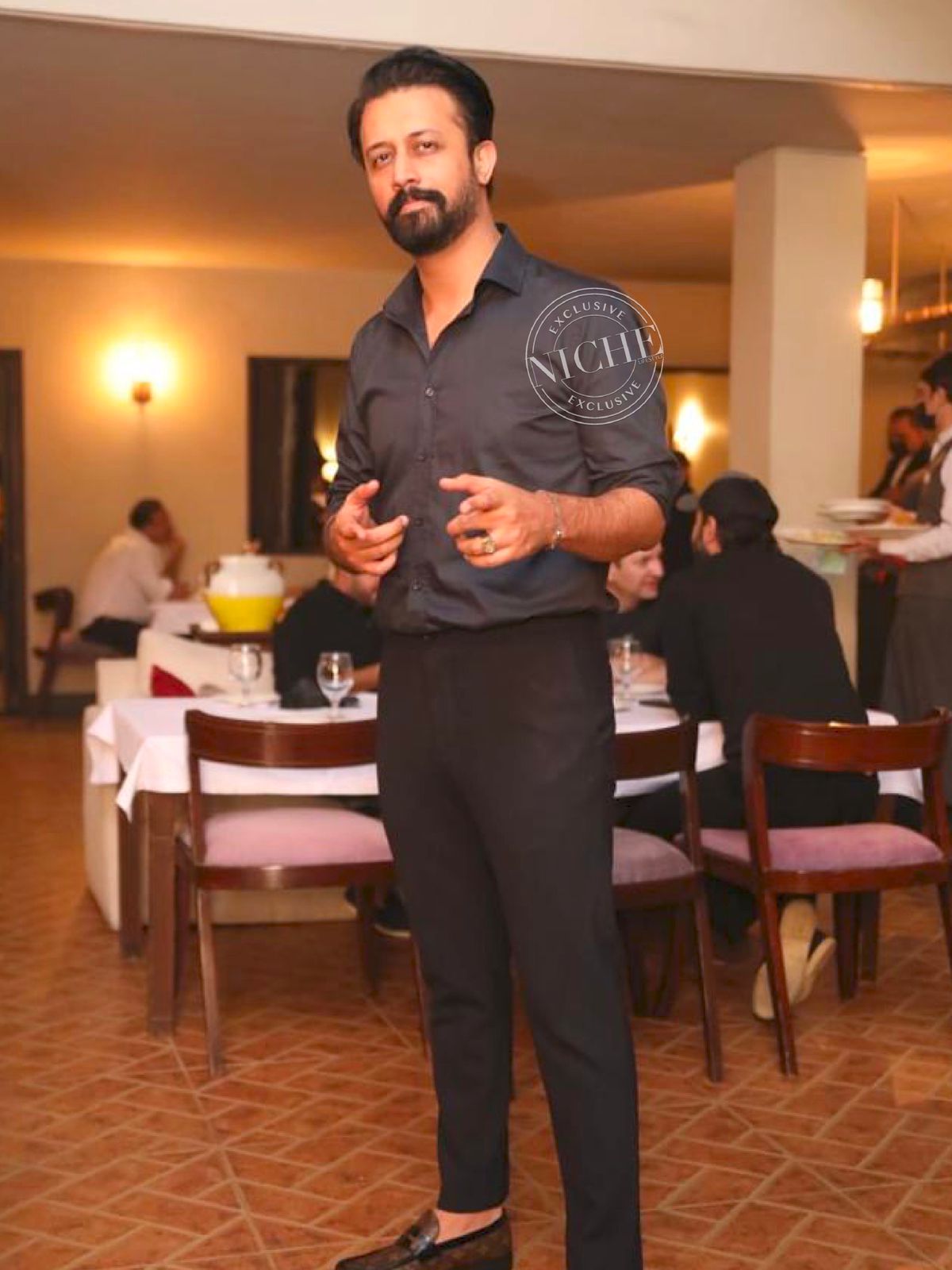 Many socialites and celebrities such as actor Ahmed Ali Butt's wife, Fatima Ahmed Ali Butt and actor Fawad Khan's wife, Sadaf Fawad were also present at the intimate affair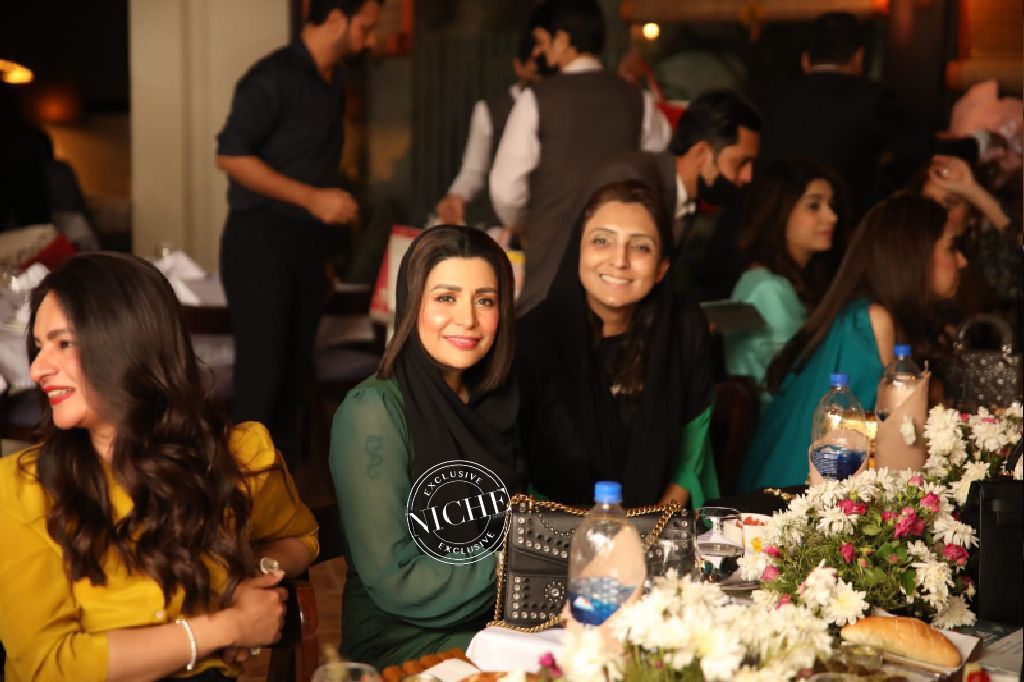 Earlier on Friday, Bharwana took over husband Atif's Instagram to pen herself a sweet birthday note on behalf of the singer.
"You are undoubtedly the most funniest, cutest , hardworking , smartest , wittiest , beautiful person I have ever known," wrote Sara in the funny post. She wrote, "The other person in this picture is my Husband Marrying me was the best decision of your life – I love you Oh wait, happy birthday to me."
How did you like the exclusive pictures from the birthday? Let us know in the comments below!