Imran Ashraf, a growing sensation and humble to the core.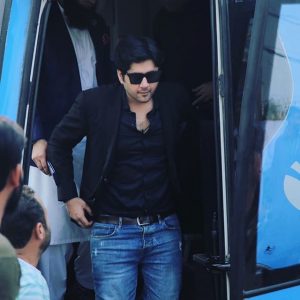 "Daikhein asaan si baat Hai. Jab ap is baat ko samajh jaya k Dunia mein baray baray log aye, baray baray kaaam kiya laikin sab chalay gaye.. Har kamyabi rab ka tohfa hoti hoti hai.. Tohfay par shukar guzar hona chahye, proud nahi aur humble is Liya lagta hoon logon ko kyun k mein apni auqaat nahi bhoola aur inshallah bhoolonga bhi nahi"
Imran Ahsraf's success and his equally proportionate humility is something that makes him extremely inspiring and one stops to wonder about the coexistence of humbleness and the ever consuming materialism of the entertainment industry.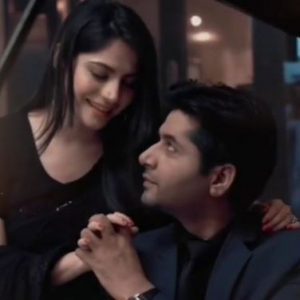 His enthralling acting skills, his unapologetic personification of diverse characters in dramas like 'Ranjha Ranjha Kardi' and 'Alif Allah aur Insaan' is not a hidden truth, it seeps through his on screen identity and within just a couple of years, He stands tall amongst the best our Pakistani entertainment industry has put forth.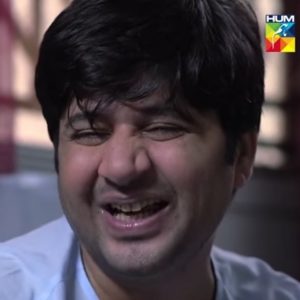 The actor who rose to prominence over night
Breaking the stereotypes of the monotonous lead actor roles, Imran Ashraf proved the importance every character has in the success of a good and timeless drama. By playing the likes of 'Bhola' and his role as a Transgender in his drama 'Alif Allah aur Insaan' Imran Ashraf can easily be labeled as the Actor blurring the lines of taboo and doing absolute justice to important themes such as mental health and the trans community. He has redefined the cultural identification of masculinity through his impactful roles and his overwhelming attention to real life inspiration, incorporating his surroundings and making it into art.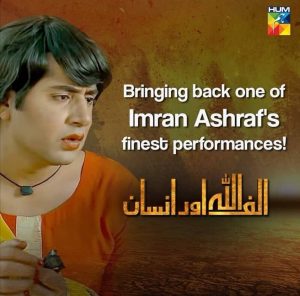 We at Niche Lifestyle have put together an interesting and insightful interview with Imran Ashraf as his ardent fans deserve to know the wisdom and humility that was shared with us.
Imran Ashraf- has become a household name now, your fans would like to know how did your journey start?
For me, every day marks a new beginning. The dream existed ever since i was born and around 20 years ago, I got my first role as a child actor and then in 2010, Hum Tv took faith in me and the rest is history.
 Is it fair to say 'Bhola'  could easily be your favorite role or do you think 'Rehan Chaudry' was also a character you highly resonate with? 
Things were easier whilst I was at the centre of everyone's attention with the roles of 'Bhola' and 'Rehan Chaudhry'. However I've done many roles where i had to prove i was worth the choice, I've given everything to make these characters come to life.  These were the roles where producers don't really put any thought and concentrate on the casting for the lead roles. I used to hold onto my mother's prayers hoping i could rise to prominence. I have spent a significant amount of effort, patience and hard work for these roles. Those were not just roles i've played, they were the stairway to success and mark the pinnacle of my personal journey as an artist.
Finally, a widely revered actor like yourself will be seen on the big screen – Tell us a little about your upcoming movie.
My breakthroughs are a direct reflection of my relationship with Allah. I try my best to do justice to the talents my God has bestowed on me. With my ardent fans, i have faith my upcoming role will also be appreciated, as hard work and prayers never go unanswered. This is his promise and we must keep our half of it. However i am human and am forever learning, i will make mistakes and errors whether i like it or not, and i absolutely love my fans for following me regardless of my flaws. i do need prayers from you guys for my first movie nonetheless. Ehtesham Udin is one fantastic director, and Amar has written this script with all his heart and soul, we're hoping this dream team pays off.
An actor agrees to a role if the script resonates well with them. If i may reiterate, a role picks you, rather than you picking a role, was Dam Mastam that script for you?
 Adnan Siddiqui is an astonishing producer. With that said, it's obvious that i place enough trust in his projects. But yes of course the script has to speak to the Actor before the character comes into existence. The rest is in the hands of Allah.
When your character 'BHOLA' became such a sensation, Did you ever contemplate it being an instant hit? With such success, how does Imran Ashraf stay so grounded, is a question on everyone's mind right now.
It's as simple as anything once you understand the fact that many significant people in this world did a lot of significant work and eventually just left. the significance goes hand in hand with the insignificance of our limitations. It all boils down to His will, we are just vessels fulfilling a divine purpose, using the tools we have. Every success story is through Allah's will and you're supposed to be thankful for these blessings given to you by Allah, arrogance and pride is an attribute that cant coexist with success, and Allah has a good way of reminding His Humans from time and time about how small they are in the grand scheme of things. I fully practice and believe in this. That's why people think I'm humble because I never forget my roots. And neither will I ever.
Imran Ashraf was a 'Gali ka larka' and will always be one.
You are a doting father and a caring husband; how do you divide time between work and family.
My wife is really smart, she understands my work and she's really accommodating. However I try my best to give her every happiness and comfort. But regardless of how hard i try, I sometimes an unfair father to my son. I come home late at night when he's already asleep. I wake him up sometimes because I crave for his hugs and cuddles all day at work.
Favorite Sultan Rahi dialogue?
'Maulay no maula na maray tay maula nahi marda'
If you had to choose between 'Mere Pass Tum' and 'Alif', which one is your Saturday night drama?
 I would never choose between those. It will always be both, Alif and Mere paas tum ho. However i have always been inspired by Humayun Saeed and his recent success in 'Mere Paas Tum Ho' has taken everyone aback, I believe there's absolutely no one who could have played this role better than him. His experience in this industry radiates through his empowering roles and his popularity. A true super star and my mentor.
Danish or Sehvar?
I really wouldn't pick. I'm not in a position to actually, they're both so talented and have justice to their respective roles. I have really good relationship with both of them and i enjoy working with both. I can't deny the lessons I've learned while working with both of them. It's truly an honour and an endless learning experience.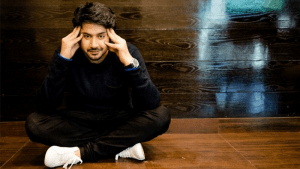 Our drama industry is setting new precedents every day and actors like Imran Ashraf who have reached to prominence starting from scratch are an inspiration for all the aspiring and budding artists this country is capable of producing. Our anticipation for Imran Ashraf's future successful endeavours is nothing short of excitement and alot of prayers. We hope you enjoy this exclusive interview as much as we enjoyed listening and putting it together.