Click bait videos really need to end or else our 'masoom' netizens might start to believe in false rumours. From random marriages to fake deaths, to sudden divorces to…well what not, it appears that YouTube is your own private space to create fanfictions. And to top it all off these videos end up having thousands of views fooling so many people.
Recently a video with the thumbnail Imran Abbas and Ushna Shah get married surfaced.The video showcases a poorly edited Imran and Ushna in wedding attire aimed at spooking people to believe that they got married. Both Ushna and Imran took to Instagram to respond to the video.
While Ushna kept it precise and only said 'Mubarak ho' and tagged Imran Abbas.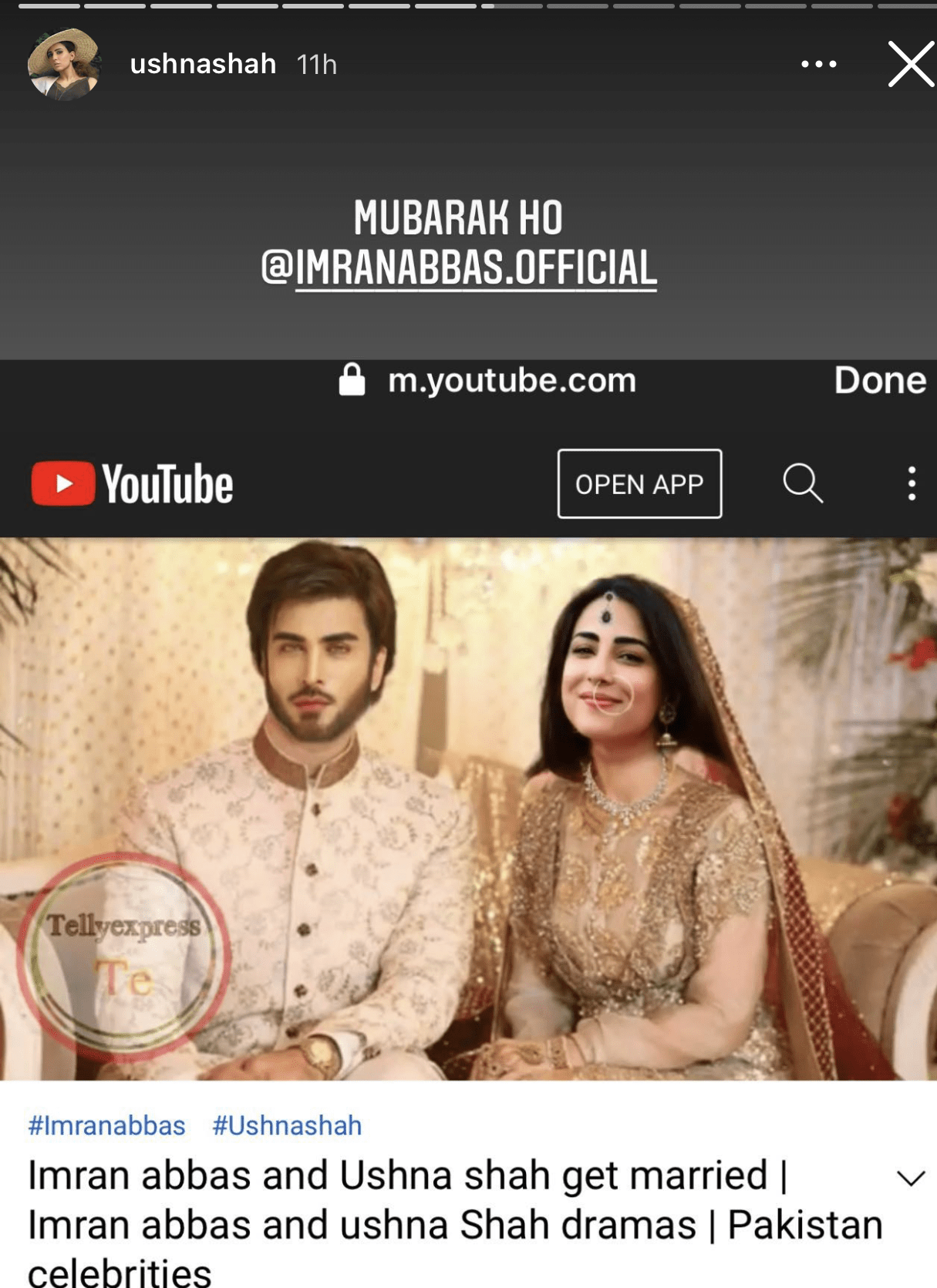 Imran got funnier and responded "And we even forgot to inform each other in haste" He further addedd "Youtubers!1 Photoshop hi theek sai kerletay kum se kum"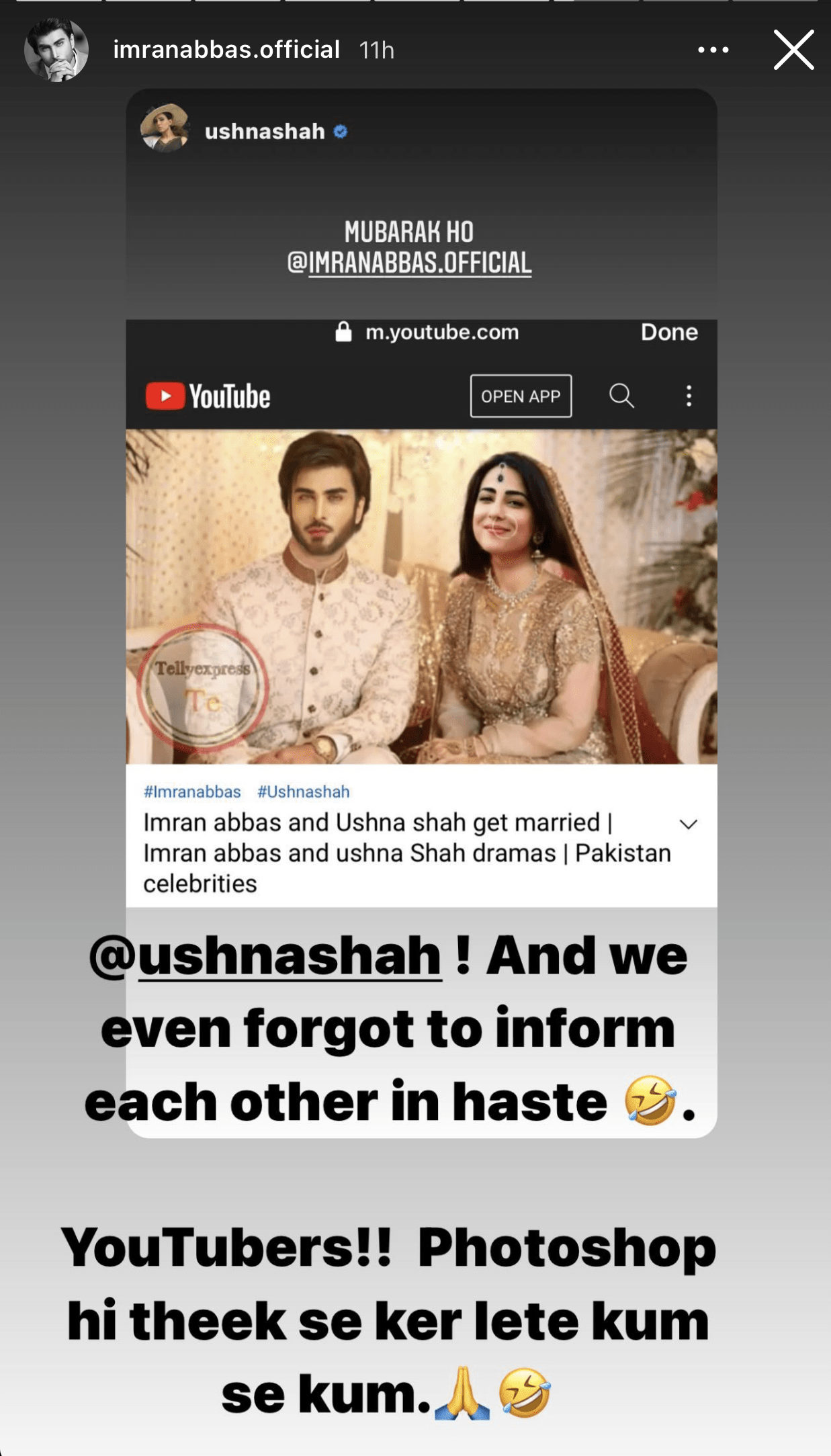 Ushna Shah and Imran Abbas clearly laugh it off, however it does show us how our feeds our bombarded with fake and baseless videos that continue to receive thousands of views. Don't believe everything you see on the Internet people! Get your facts straight. However we can't deny that we really did laugh on this one.